What a month The Plasterers Forum and Plasterers News has had… Every single month we grow and grow, and we get busier and busier and its all because of our members and our sponsors.
We have finally reached 20,000 members on the forum and constantly adding new members every single day and with The Plasterers Forum® gaining traction it's an exciting community to be a part of.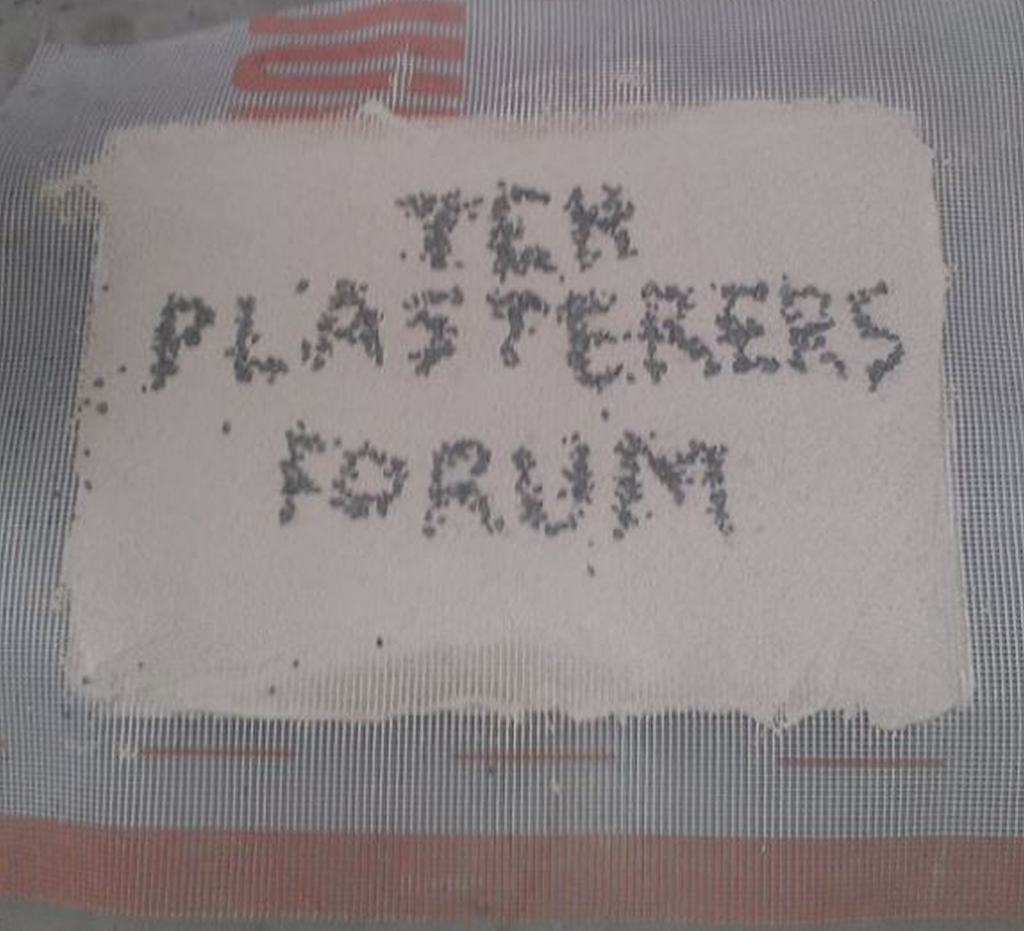 Plasterers News this month has had an epic month we have gone through two web servers, and they were in less than seven days of each other. Yes, we moved servers and then five days later a surge of web traffic after the announcement of a new trowel brings our server down, we decided to upgrade again.
The Plasterers Forum News and Information
The Plasterers Forum® Launches Plastering Lecturers & Students Forum
We recently have had a lot of requests from current members if there could be a section for both plastering lecturers and teachers to chat to each other and for the lecturers to be able to chat privately to discuss what is happening within their industry.
http://www.plasterersnews.com/the-plasterers-forum-launches-plastering-lecturers-students-forum/
The British Gypsum Mine Tour
It has been over two years since British Gypsum and The Plasterers Forum® have been down the mine and seen the factory, and so we have both been working on getting this trip arranged, and it has been somewhat of a challenge.
http://www.plasterersnews.com/british-gypsum-mine-tour/
New Plasterers Trowel Set to Take on Marshalltown
One of the perks of being behind the 2 biggest plastering sites on the internet is that I get to see some of the latest tools and also get the pleasure of trying them out. I get sent lots of tools, and I have tried a number of new tools recently but when this new plastering trowel landed on my doorstep this morning, I could not contain my excitement and had it unwrapped and sat on my desk in a flash.
http://www.plasterersnews.com/new-plasterers-trowel-set-take-marshalltown/
Good News for Bettertax and a Word of Warning To Plasterers
During 2013, Bettertax voluntarily went through a rigorous and thorough vetting by HMRC. Senior inspectors visited our offices and went through what we do with a fine-tooth comb.
http://www.plasterersnews.com/good-news-bettertax-word-warning-plasterers/
Two-coat Plaster Provides Durable Solution For Peabody
British Gypsum plaster has been used as part of a new £11 million, seven-storey affordable housing development in Bethnal Green, London. The building, which is owned by Peabody Trust and consists of 67 contemporary apartments and houses, required a highly durable plaster solution that also helps meet key sustainability requirements.
http://www.plasterersnews.com/two-coat-plaster-provides-durable-solution-peabody/
How (and Why) is the Gypsum Industry Becoming More Sustainable?
Used in both plasterboard and cement, gypsum is a key component of the construction industry. One of the key benefits of gypsum is sustainability, and the industry is increasingly being obliged to recycle gypsum due to closures in landfills and higher costs of tipping. Gypsum products are, in fact, indefinitely recyclable and keep their natural properties during repeated application.
http://www.plasterersnews.com/gypsum-industry-becoming-sustainable/
The Use of Stilts For Plastering and Drylining
This article went viral on Facebook and Twitter and caused a bit of a stir and interest, and it is written by our sponsors Carobyn, who supply DuraStilts and I am sure you will enjoy reading the article and understand that stilts can be a very safe way to work if use correctly. Yes, this was in last months round up, but I think it is definitely worthy of another share.
http://www.plasterersnews.com/use-stilts-plastering-drylining/
Mapei System Joins Cutting-edge Spec In Wilmslow
A Mapei wall protective and decorative system has been specified alongside an ICF (insulated concrete formwork) at a new build project in Wilmslow. The contemporary dwelling occupies a 500m2 area, close to the town centre, and features a variety of cutting-edge architectural features.
http://www.plasterersnews.com/mapei-system-joins-cutting-edge-spec-wilmslow/
Thanks again for reading and you have any problems or cannot remember your login details for The Plasterers Forum® then, please get in touch with me, and I will be more than happy to help.
Thanks again for your support