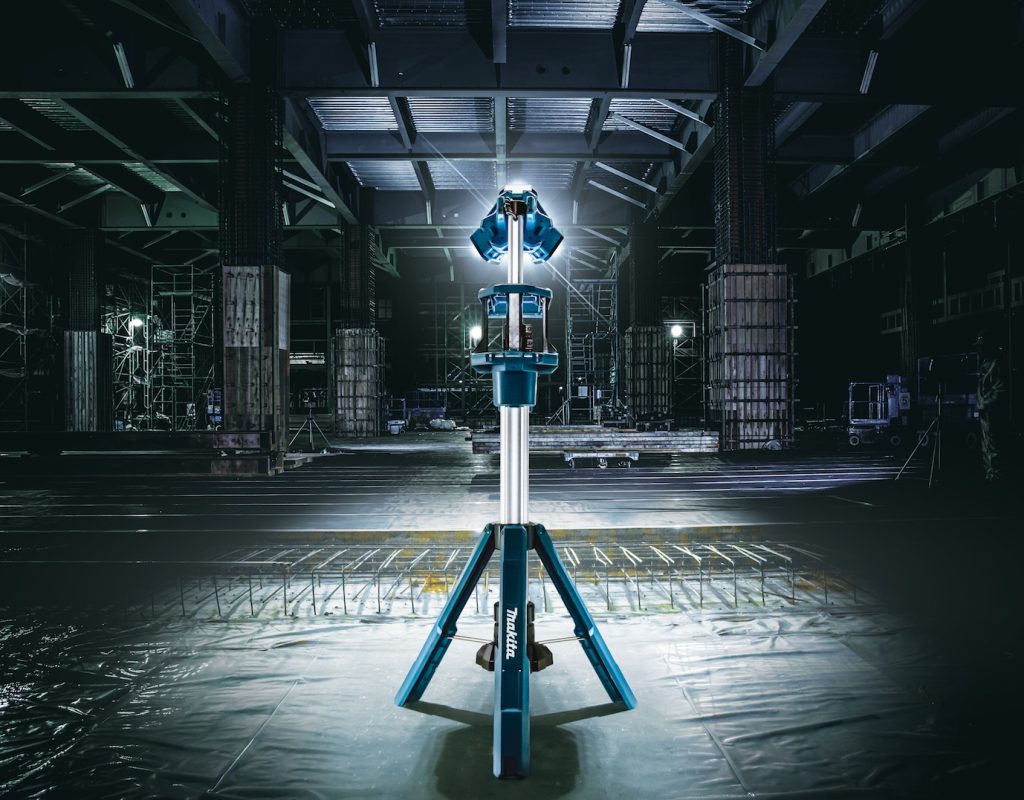 Makita UK has added two new cordless tower lights to its wide range of lighting
solutions. The DML813 and DML814 are the perfect additions to any jobsite during the
darker months, providing the illumination needed for safe working this winter.
Having fewer daylight hours to work with is one of the biggest challenges that tradespeople face
during the winter months as, without proper light, the same level of productivity simply cannot be
achieved. However, with Makita's new cordless tower lights, professionals can keep working
safely for longer.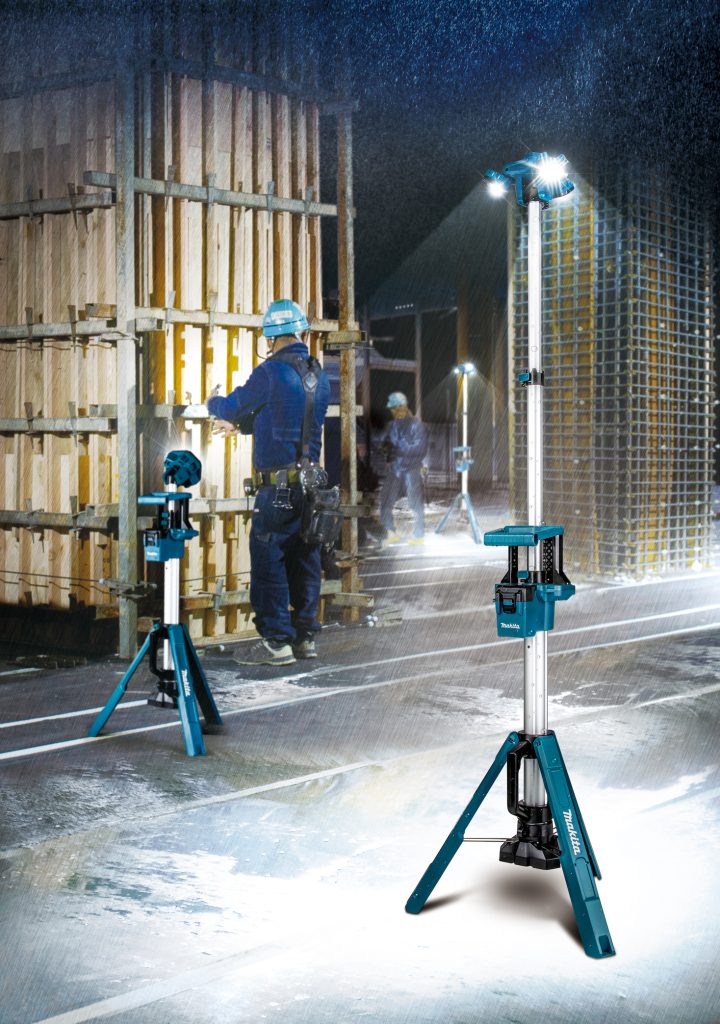 The DML813 and DML814 18V LXT Cordless Tower Lights feature 12 daylight white LEDs that
deliver up to 3,000 lumens and mimic natural daylight for maximum user visibility. With three
settings to choose from, professionals can easily adjust the output to suit the working
conditions, and both models include a memory function that will turn the light on in the last
setting used, for increased efficiency. What's more, the DML814 features three light heads that
can be pivoted independently, which is ideal when larger work areas need illuminating.
Both the DML813 and DML814 are height adjustable (from 125-224cm), making them suitable
for use at ground level and at height. The tripod stand is easily operated using a lock-release
button – and it can be secured to the ground with screws or pegs for maximum stability. At the
end of the day, the DML813 and DML814 can be neatly folded up for simple storage and
transportation.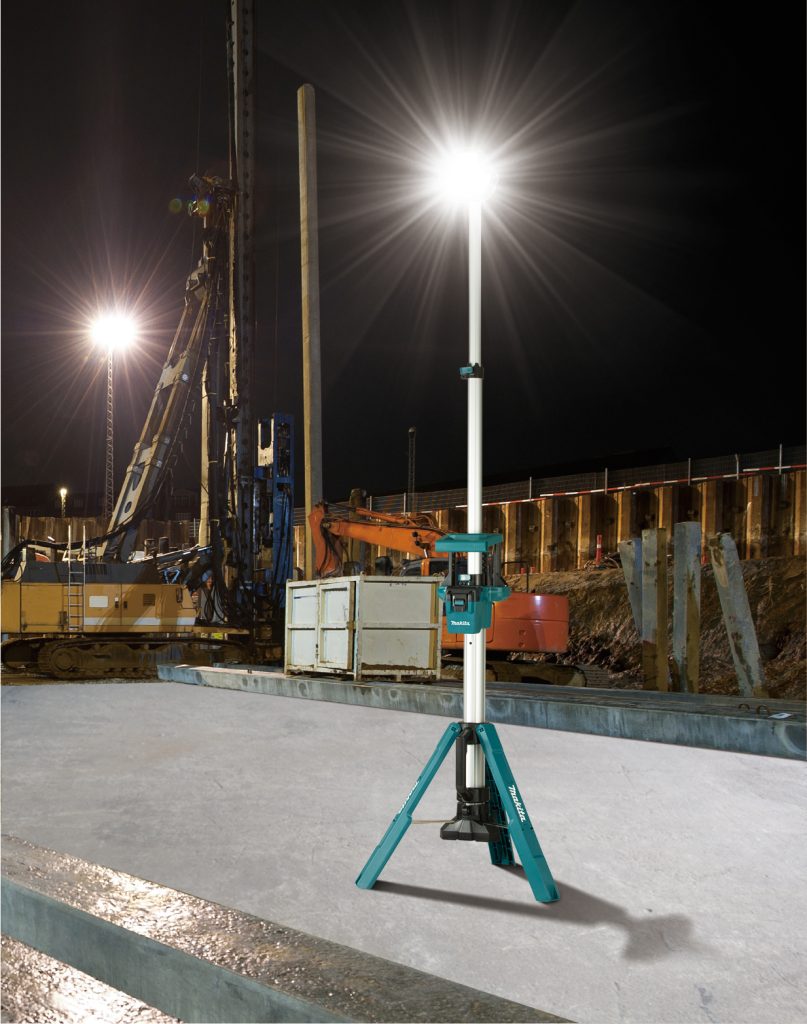 The DML813 and DML814 have also been specifically designed for use on construction sites
and are IP55 certified for weather and dust resistance. They also feature a padlock hole for the
battery, to help protect against theft.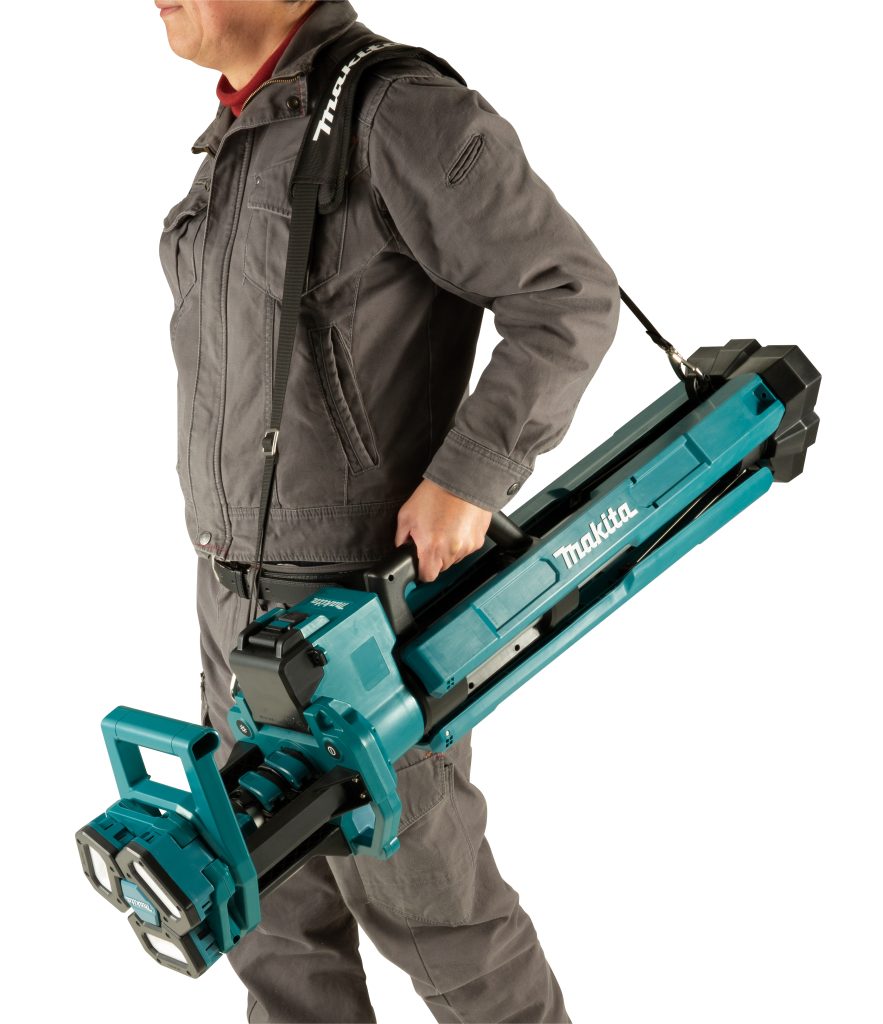 Kevin Brannigan, Marketing Manager at Makita said: "We are delighted to expand our leading
18V LXT platform with two new site lights. At Makita, we are dedicated to ensuring that
professionals have access to the tools that they need to work productively and efficiently – and
the DML813 and DML814 will help them to do just that."
The DML813 and DML814 join over 270 products in Makita's LXT cordless range. To find out
more about Makita and its LXT platform visit: www.makitauk.com.