A plasterer from Bathpool is getting ready to take on a very unusual but challenging challenge in March. It is a Sponsored walk with a a very plasterer like twist.
In support of the Looe Lifeboat Appeal, Allan Gafney will walk 16.1 miles on stilts at Davidstow Airfield on Friday, March 4 in honour of the new 'Ollie Naismith II' inshore rescue boat.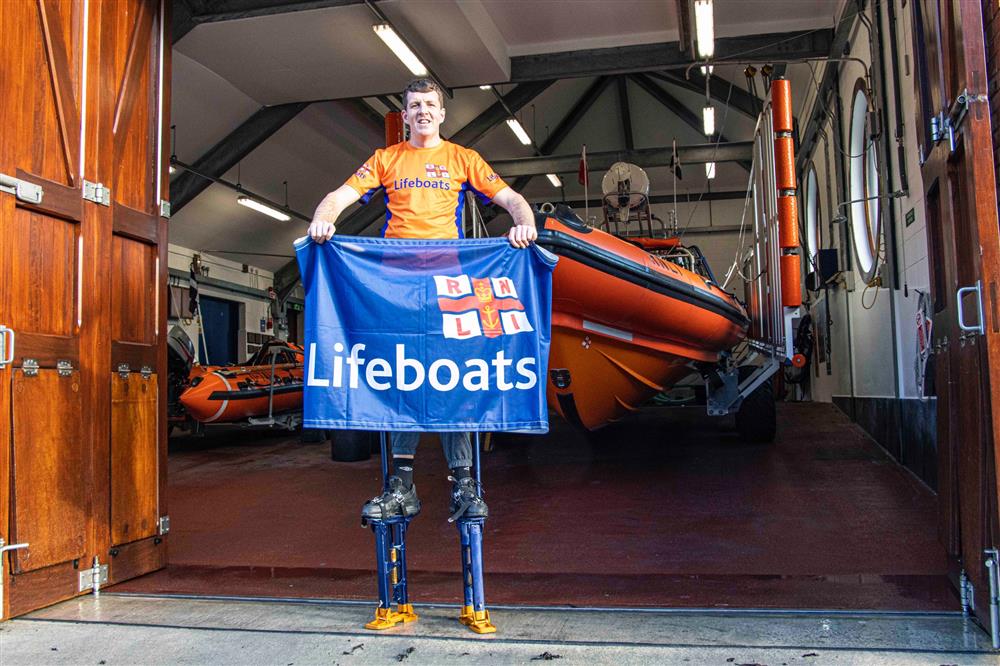 Allan has been sea fishing out of Looe with local skippers Dan MArgetts and Murray Collings and Dan is a volunteer RNLI helm at Looe Lifeboat Station. While Allan was out fishing with them he heard about the need to replace the inshore lifeboat 'Ollie Naismith'. This is where is got Allan thinking of ways he could help.
The Ollie Naismith was named after a popular local teenager who sadly died in a road traffic accident in 2009. Ollies parents started teh fundraising campaign raise the money to buy the lifeboat which has in its 13 years of services has saved many lives in and around Looe, However the Ollie Naismith is now coming to teh end of its life and the Looe Lifeboat appeal need to raised £78,000 to replace the lifeboat and they will then call it the "Ollie Naismith II".
The RNLI provide 24 hour search and rescue services all around the UK, while the lifeguards watch our beaches. The RNLI relies on supporter fundraising and the generous donations as the RNLI is an essential charity.
Allan says that he wanted to help "an amazing cause" and, being a plasterer by trade, came up with the idea of a sponsored stilt walk to raise funds for the new vessel.
Allan is 16.1 miles from Looe Lifeboat Station, and he considered walking on his plasterer's stilts the whole way there. He will, however, walk around Davidstow airfield for road safety reasons.
To help Allan meet his challenge, please consider making a donation at http://www.justgiving.com/fundraising/Bathpool2looe