One of the perks of being behind the 2 biggest plastering sites on the internet is that I get to see some of the latest tools and also get the pleasure of trying them out. I get sent lots of tools and I have tried a number of new tools recently but when this new plastering trowel landed on my doorstep this morning I could not contain my excitement and had it unwrapped and sat on my desk in a flash.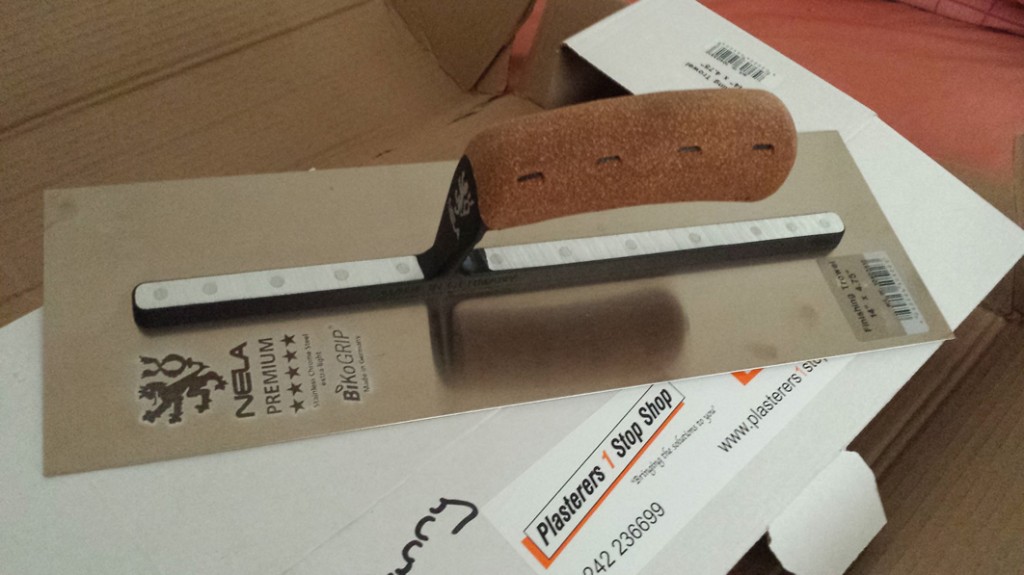 Its a 14 inch trowel that is 4.75inches wide and is brought to us by The Plasterers Forum® sponsors Plasterers 1 Stop Shop. The first thing you will notice is that this trowel has a cork handle and although there has been some speculation as to whether this handle will last and whether it will hurt your hands when it gets wet is all up in the air. However these trowels are popular in Austria and germany and have already been put through their paces and they love them.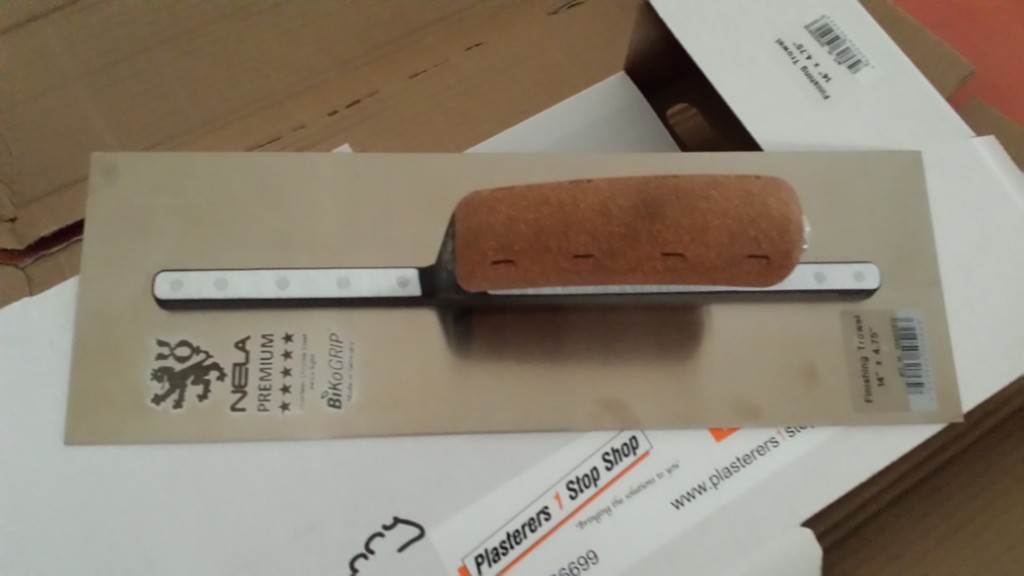 Getting the trowel out the box for the first time and I instantly could tell that it was slightly heavier than the leading competitor of Marshalltown but looking over the trowel you can see the build quality is second to none. There are not any rivets showing through the underneath of the trowel. This is where many plasterers will see their Marshalltown trowels start to break and thats where the pop rivets start going.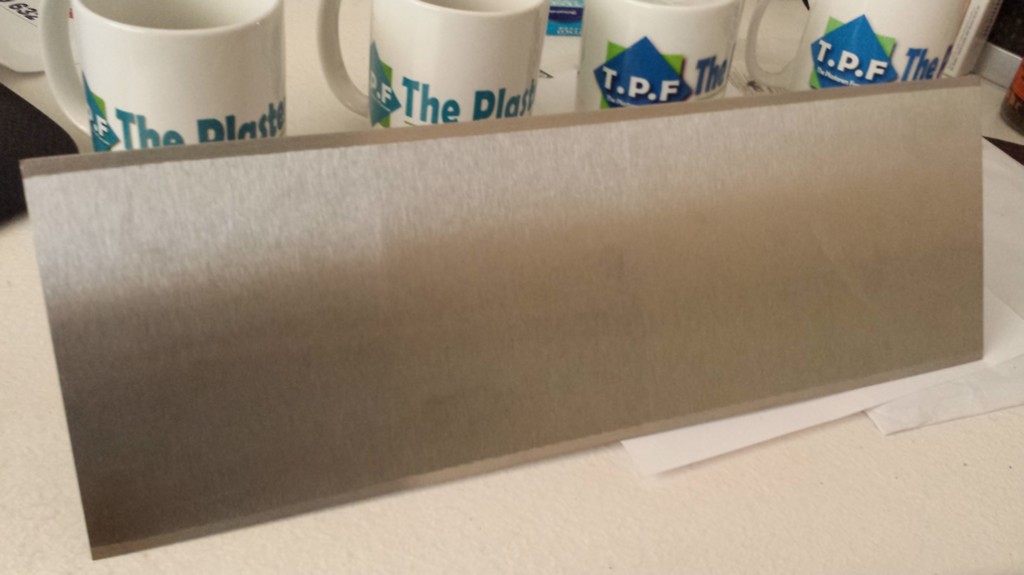 The trowel feels well balanced in your and and I have to say I already love the cork handle and I think its going to come into its own once the handle gets wet. I hate plastering with wet hands and the handle of the trowel being wet is very annoying so I am hoping that the cork handle will give you a constant grip on the trowel no matter how wet it gets.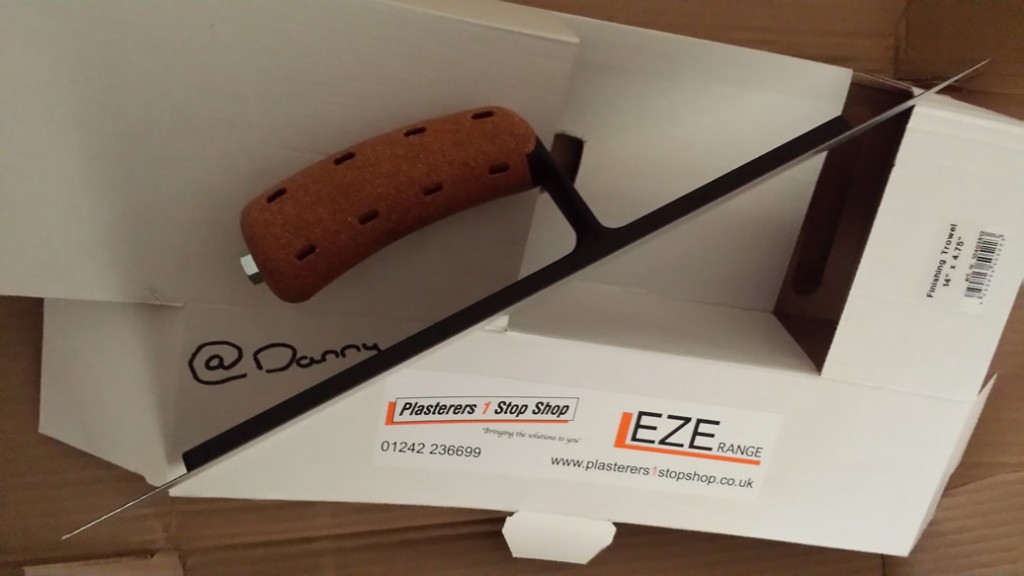 I have not had the chance to actually put this trowel through its paces but I will be hopefully next week have a couple of ceilings to get plastered in our new property. The feedback from other plasterers that have also received these trowels have so far all been positive but it is still very early to say but I am very confident that these plastering trowels will do the trick will be a nice alternative to the normal marshalltown trowels.
Thanks again to Plasterers 1 Stop Shopfor sending me the trowel and I look forward to giving it a go in a week or so.