How much does a plasterer charge is a question many people are asking, and I am seeing the same question relentlessly being asked on social media. Some of the answers are incredible, so I decided to try and answer the question of how much does a plasterer charge but also explain why plasterers charge what they charge.
So this post is written by a plasterer talking to plasterers hoping that the general public read it and learn as well. It may get a bit confusing later on, but I will do my best to explain as best I can.
Plastering Is A Craft
Plastering is a craft, and although you can teach people the process of plastering, but it's something only some can do to a high level. That is why plasterers' skill set is very underrated by lots of people and other trades.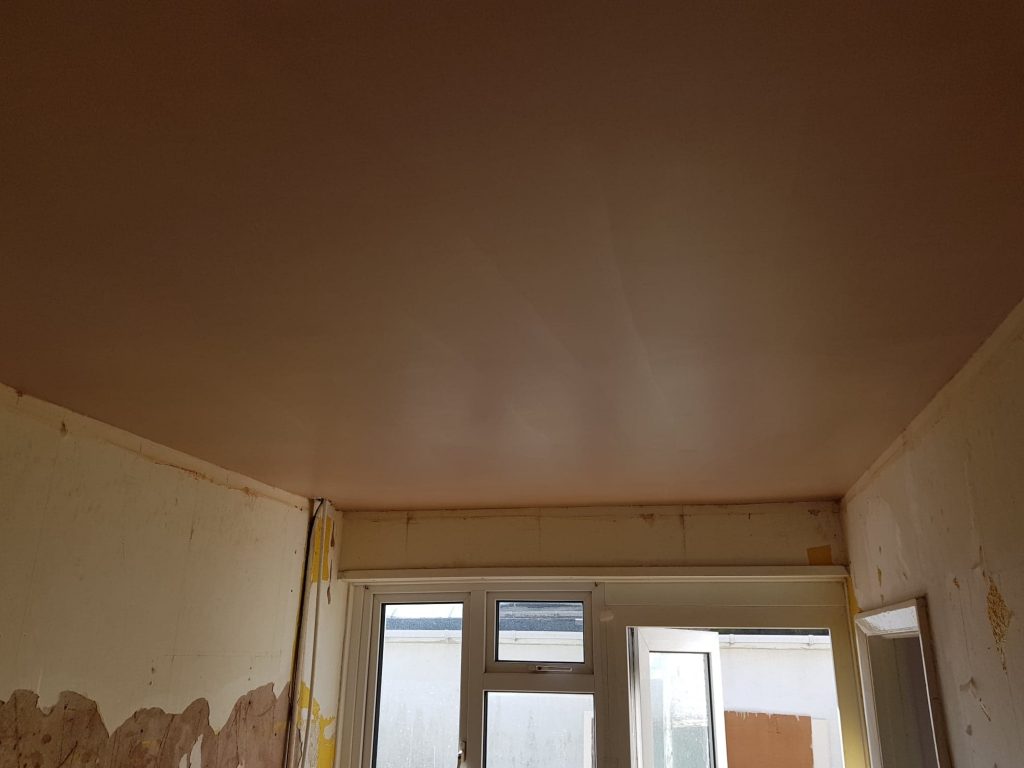 When I started plastering many years ago, a plasterer would take on many aspects of plastering, and their plastering apprenticeship would cover every aspect of plastering. Whether it be floor screeding or fibrous plastering and everything in between. However, as the years have passed, plasterers have split the industry. Now you get plastering companies that specialise in rendering, screeding, fibrous plastering, Venetian plastering and many more different areas of the plastering industry.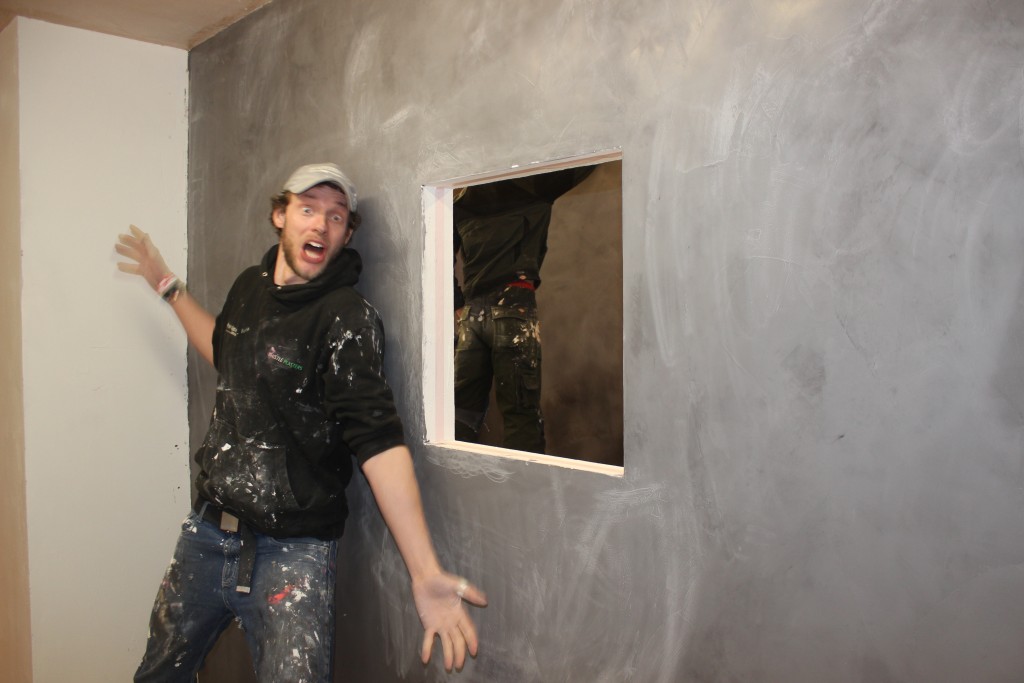 I don't want to get into the debate as to whether this is a good thing or not, but I want to look at that if you get plasterers that do rendering, then they would hopefully have a system refined so they are efficient and in theory will be the better choice for you.
Many plasterers I know will no longer screed floors, and because they don't do fibrous plastering enough, they would rather pass that job on to a plasterer that does it often and will normally be better priced in the long run.
Factors That Affect The Cost of Hiring a Plasterer
When a plasterer comes to quote a job, many factors can affect the price, including the following.
Ease Of Access To The Job
This does not sound like a problem to most people. Still, live down a road where there is not any or much parking, and the plasterer can't get near the property. Their price will have to reflect things like parking charges and simply having to walk down the round carrying materials and tools.
Also, if the plasterer needs to work in a block of flats, the cost would increase because they will have to walk up and down stairs and often park a distance away.
How easy is the customer to deal with/handle
The customer, for me, when I was quoting would also have an impact on the price. Some customers let the plasterer get on and price. While others like to get really involved and can frankly get in the way of things. Insisting they do the PVA'ing or put beads up to save money.
As a plasterer, you get to spot these kinds of people over time, and you tend to embrace it, but I would often increase the price to compensate for the headaches that customers like this would cause.
The Cost of Materials
The materials used for plastering can vary widely and differ from job to job. A plasterer would have to consider the type of materials they will need, how many bags, where they are getting them, and if they have to pay more delivery fees if it's a small order.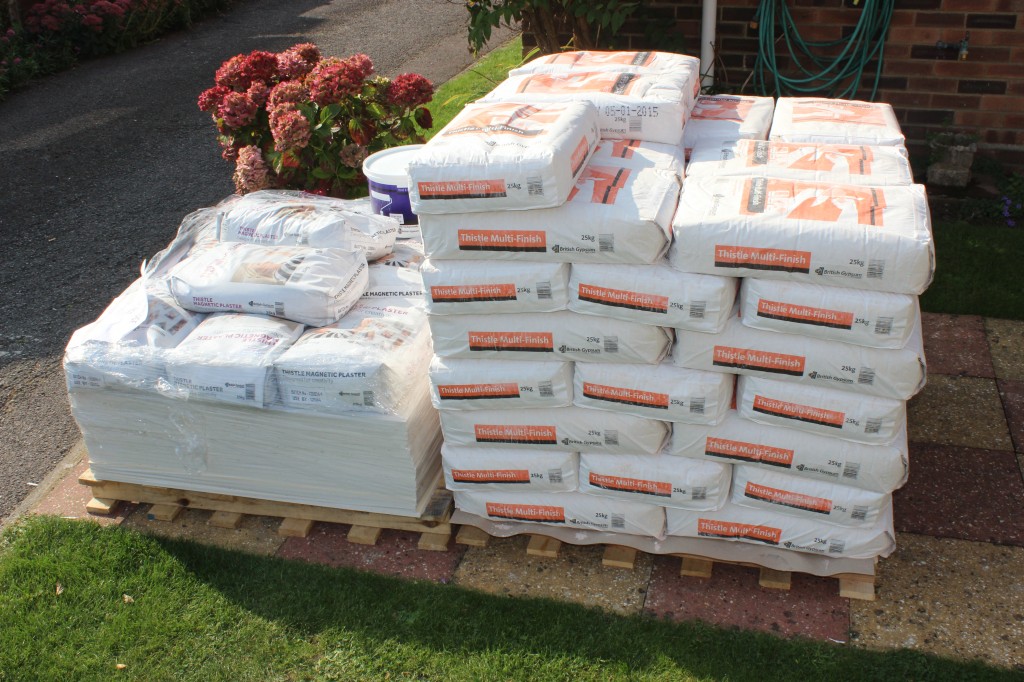 All these factors affect the cost of hiring a plasterer. In addition to this, the plasterer would have to consider the amount of time they will need onsite and factor in time for any unforeseen events or delays that may occur while he is on the job.
Material prices are continuously increasing, and as of late, it's almost impossible to give an accurate quote for materials. If you are organising the materials, whether to be delivered or picked up, you must ensure that this is accounted for in the price.
The time it takes to get to a builders merchant, drag the bags of plaster off the shelves, pay for it, load it onto the van and then back off the van onto the site is quite considerable. Many plasterers need to remember this part of the job but should be charged for it.
The Time The Plastering Job Will Take
How much time it takes to complete the plastering job depends on how much a plasterer charges, which can vary nationwide. But if we say that a plasterer wants to be making £200 a day, but there also needs to be profit on that to cover running costs for the business, you can start to paint a picture in your head about how much a plasterer is likely to charge you.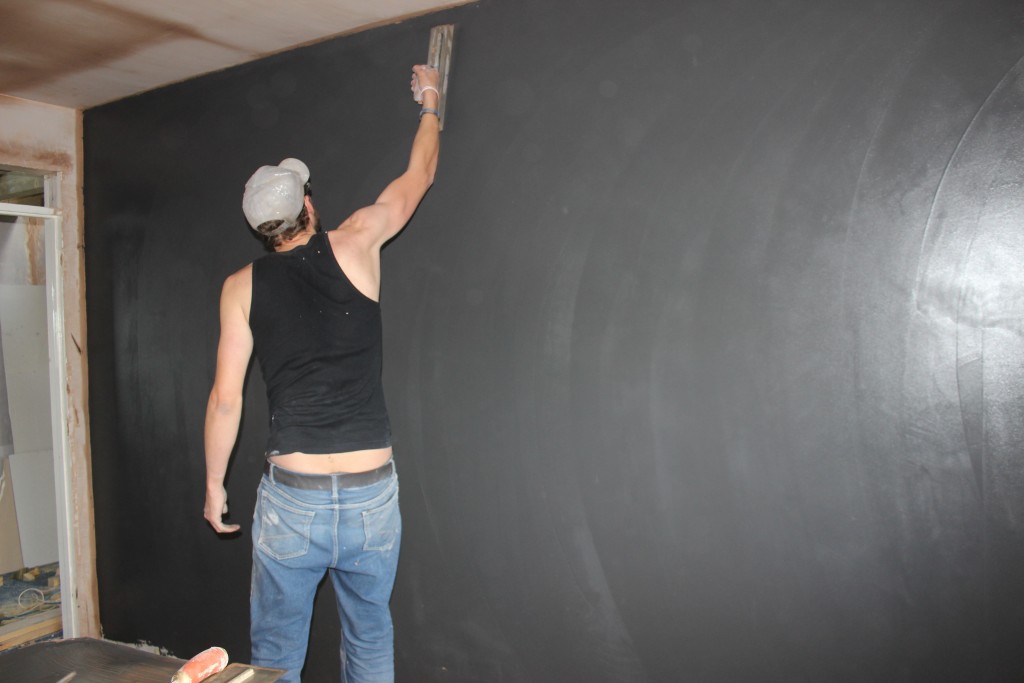 Some jobs take longer to set up than they do to finish, and most plasterers will have a minimum charge for a job, so even if it is a patch or a wall, the price may be similar.
Also, remember that with plastering it takes a long time to be good at plastering and like other professions like doctors and engineers, there is a learning curve, so when pricing a job, a plasterer needs to account for the fact that they can do the job and you can't.
How bad are the areas that need plastering?
I recently went and looked at a plastering job. The customer had had a go at it themselves and made a massive mess of it, so I was pricing a lot more because of the state of the place and because I had to either remove the customer's handy work or go over it.
If you have to remove old render, this is typically a job done on day work because it is such an unknown that some rendered walls can fall off, while for other walls, you need an SDS drill and a team of people.
Whether the customers want walls done using backing plaster
So, when you are back to brick on walls, you have options for covering it. Most modern-day plasterers would use plasterboard and dot and dab the walls, which is quick. Still, not all customers want plasterboarded walls (I don't), so the plasterers would look at applying a backing plaster, whether sand and cement or a product like British Gypsum Hardwall.
When using a backing plaster, the cost is considerably higher, which is a factor that needs to be included in the price. Also, you can estimate how far a bag of backing plaster will go, but if the walls have dips and hollows you can quickly eat through the bags and at that point you have to keep going till it is finished.
Availability of the plasterer
If a plasterer is quiet and actively looking for work, they may drop their prices a little to keep themselves busy and earning. However, on the other hand, the plasterer may also be so busy that they can pick and choose the jobs, and they will tend to always go where the money is.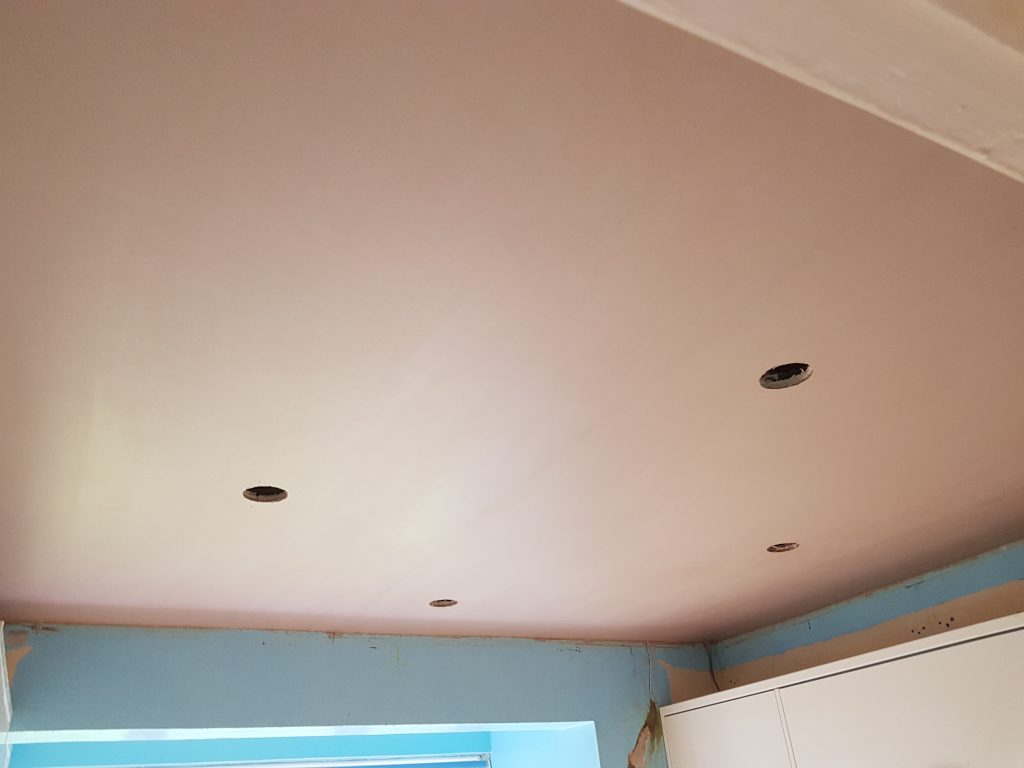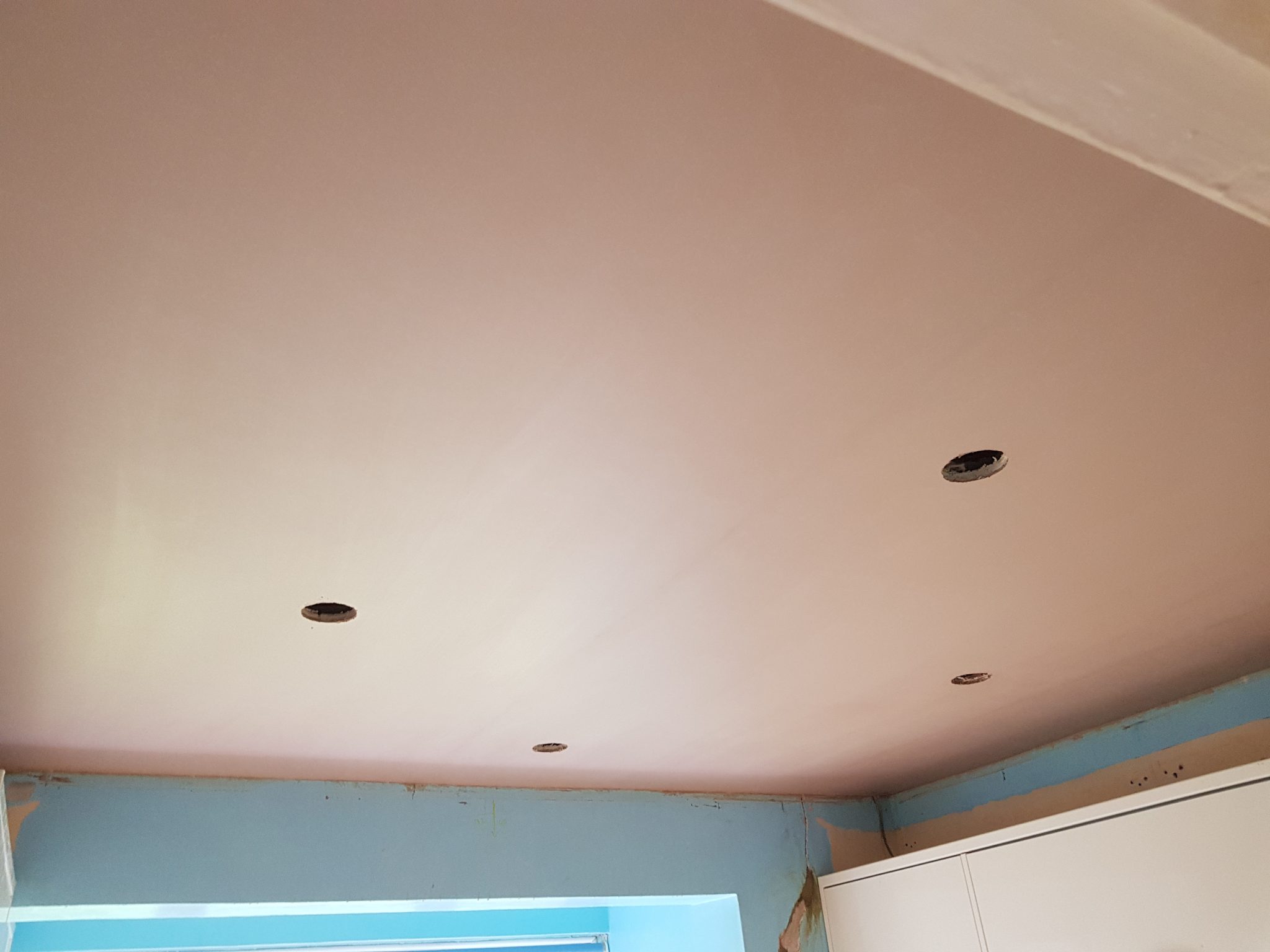 I have put strong prices on jobs in the past because I had a much better run of work already booked in. If the customer approved this price, it was a win-win, and sometimes, if you feel the customer is going to be a bit difficult, you put an extra big figure on to make doing the job a bit more bearable. Some plasterers call this a "C**T Tax", which I have always found amusing.
How Much Does a Plasterer Charge?
In conclusion, it is tough to pin down a price on what a plasterer may charge for any plastering work, but hopefully, with all the information above, you can gauge what it costs.
My Advice If You Are Looking For a Plasterer
One bit of advice from me who is/was a plasterer (all be it retired) get three quotes from recommended plasterers and see what figures they are coming in at, and you will be able to see if they are all around the same figure you know they are about right.
If all three prices are different, and I mean vastly different, you need to use that sixth sense and see which one you think you will get along with and then go look on social media and see what others have used and if you have a big project maybe ask to go and see their work in the flesh.
The good thing about plastering is that if you experience a rough plasterer, it usually is alright, and with a bit of sanding and filling, a good decorator can make it look great.