A Mapei wall protective and decorative system has been specified alongside an ICF (insulated concrete formwork) at a new build project in Wilmslow. The contemporary dwelling occupies a 500m2 area, close to the town centre, and features a variety of cutting-edge architectural features. All works were carried out by Deyplas for main contractor, Hartvale Construction.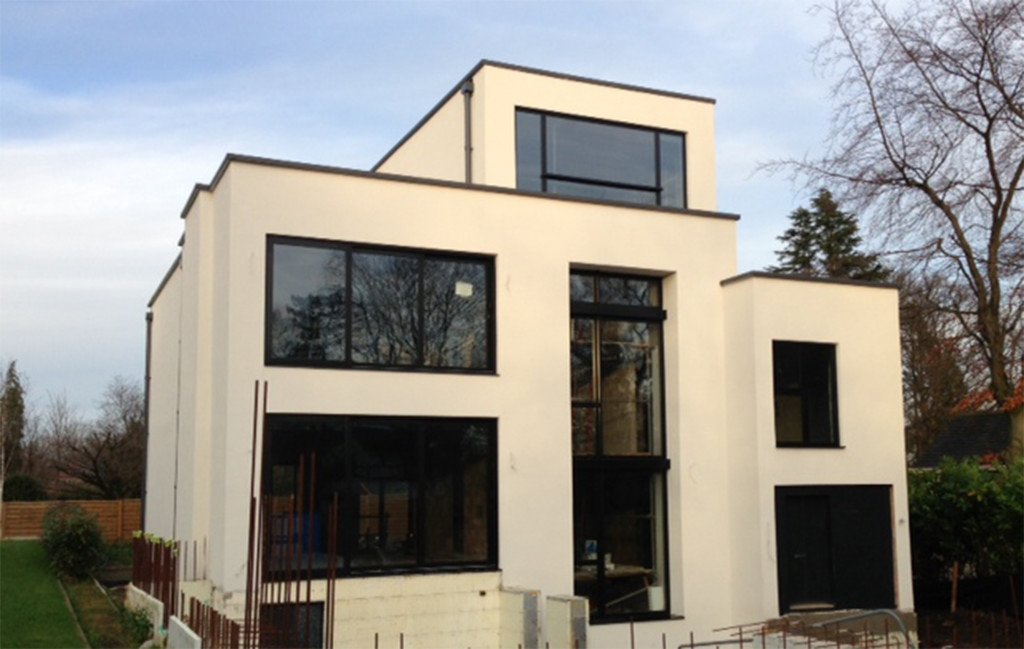 Throughout the project, all external walls were constructed using an insulated quad-lock system. One-component cementitious mortar – Mapetherm AR1 GG – was used to reinforce, bond and level the thermal-insulating panels. The products combined low viscosity and high thixotropic consistency that promotes workability, whilst eliminating the risk of runs and panel slippage. The mortar also hardens without shrinking and provides an exceptional bond to all materials.
To seal and prevent cracks, Mapei's Mapelastic cementitious waterproofing mortar was applied below ground, to provide a continuous waterproof barrier. Mapei Silancolor Base Coat Primer and Silancolor Tonachino were then applied, to match the property's white tonachino-toned colour scheme. The silicone-based paints are highly vapour permeable and water repellent, which provided an additional layer of protection to the external walls.
For more information on Mapei wall protection systems, please visit www.mapei.co.uk, email [email protected] or tel. +44 (0)121 508 6970.