Saint-Gobain Isover has introduced a new airtightness and moisture management system that can be fitted by just one person, helping installers to cut costs and increase efficiency on-site.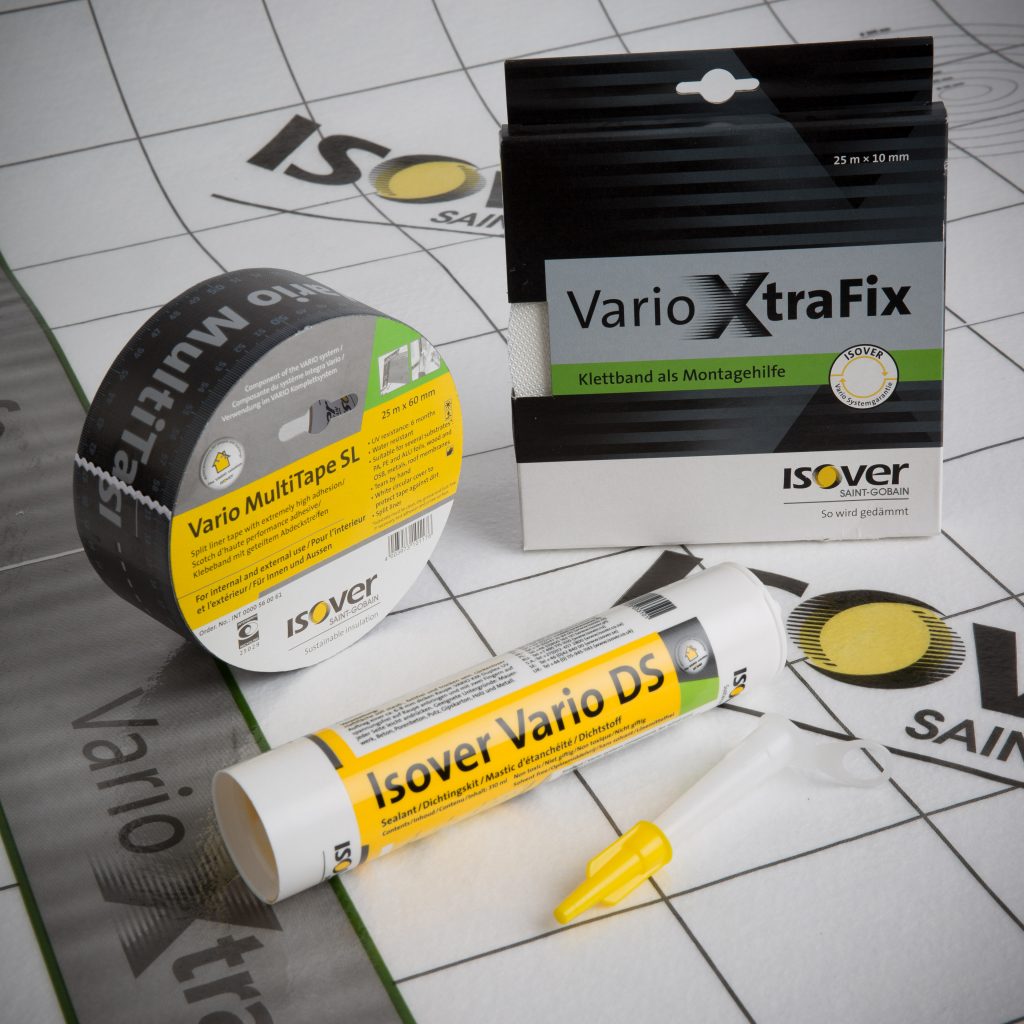 Unlike other vapour barriers on the market, Vario® XtraSafe features a clever hook and loop system meaning it can be fitted by a single person, as well as removed and repositioned countless times. Pre-printed cutting guides and specialist tapes also make it easy to create airtight seals around any joints and detailing.
Vario® XtraSafe improves the thermal performance of a building thanks to a smart membrane that controls airtightness, as well as moisture build up within the structure. Pores in the membrane stay closed in winter preventing vapour from entering the walls, and open up in summer to allow moisture to flow out from the wall. This controls moisture within the building structure, protecting it from damage.
As well as being easy to fit, Vario® XtraSafe has exceptional tensile strength that is three times stronger than polythene, significantly reducing the likelihood of damage during installation. The solution has also been storm tested to withstand winds of over 90mph.
William Mott, technical product manager at Saint-Gobain Isover, explained: "By speeding up installation times, the product helps insulation professionals working to tight schedules and avoid delays, saving them time and money.
"Vario® XtraSafe is extremely robust and, helpfully, can be refitted as many times as required. Installers can also rest assured that their projects have the ideal level of airtightness and are protected from the damaging effects of moisture."
For more information about Vario® XtraSafe, visit www.isover.co.uk/products/vario-xtra-safe.