British Gypsum plaster has been used as part of a new £11 million, seven-storey affordable housing development in Bethnal Green, London. The building, which is owned by Peabody Trust and consists of 67 contemporary apartments and houses, required a highly durable plaster solution that also helps meet key sustainability requirements.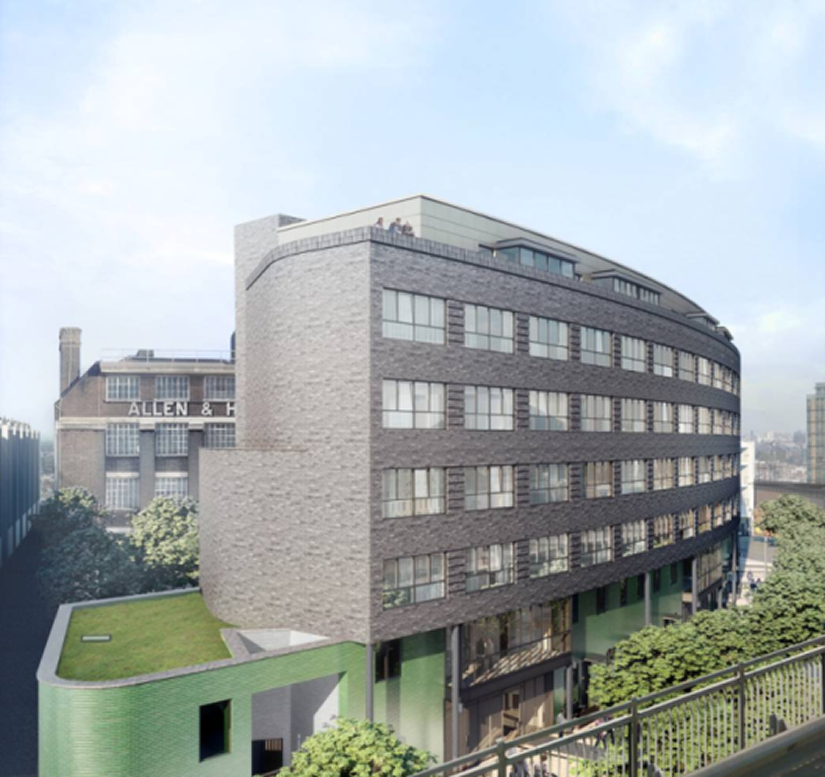 To achieve high levels of airtightness and robustness in its high traffic communal areas, a two-coat plaster system, comprising Thistle Bonding Coat and Thistle Multi-Finish, was specified for corridors and stairwells of the new Three Colts Lane building.
The project, which was aiming for a Code for Sustainable Homes Level 4 rating, required a finish that gave excellent thermal efficiency while providing a hardwearing surface that could withstand knocks and scrapes on a daily basis. To achieve this, British Gypsum Thistle Bonding Coat was specified on the concrete substrates throughout. A highly durable solution, it provides an extremely close bond with the surface, creating superior thermal performance.
David Giles, from plastering contractors MDG (UK) Ltd, which carried out the work said: "Thistle Bonding Coat was perfect for use on the concrete walls, as it is really flexible and creates a good, solid finish. Using a two-coat plaster system also made it easy to cover difficult to reach areas common in stairwells."
With a finer consistency than standard plaster, Thistle Bonding Coat provides improved workability making it simple to spread, smoother to rule, and easier to darby.
Thistle Multi-Finish, which is particularly effective on suction backgrounds, was then used to skim over the Thistle Bonding Coat to create a durable and smooth finish, perfect for decorating.
David added: "Multi-Finish is great to work with as it's so versatile. Not only does it give an overall high quality finish, it is also ideal for touching up problem areas and for use on smaller jobs. This saves a lot of time and money, as there is no need to invest in other products."
Matthew Clegg, Sustainability Manager at Galliford Try, the construction company which specified British Gypsum for the plaster work, said: "By using a two-coat plaster system in the stairwell and corridor areas, we managed to make a real cost saving. It is quick and easy to install and the time saved by using this system allowed the team to focus on other areas of importance. It's great that we were able to make this saving without compromising on the performance of the plaster."
British Gypsum plasterboards including Gyproc SoundBloc and Gyproc FireLine were also used throughout the building to meet acoustic and fire regulations. Gyproc SoundBloc contains a higher density core offering superior levels of sound insulation and was used to reduce noise between apartments. Gyproc FireLine was selected for its high level of fire protection, achieved by a glass fibre core.