On the 18th and 19th of September Plasterers 1 Stop Shop will be exhibiting at the Professional Builders Tool Fair at the Ricoh Arena in Coventry. I will also be floating about the tool fair aswell so do say hi if you see me.
If you had the pleasure of seeing Plasterers 1 Stop Shop at the Manchester tool fair (read more here) then you will understand how good these events are.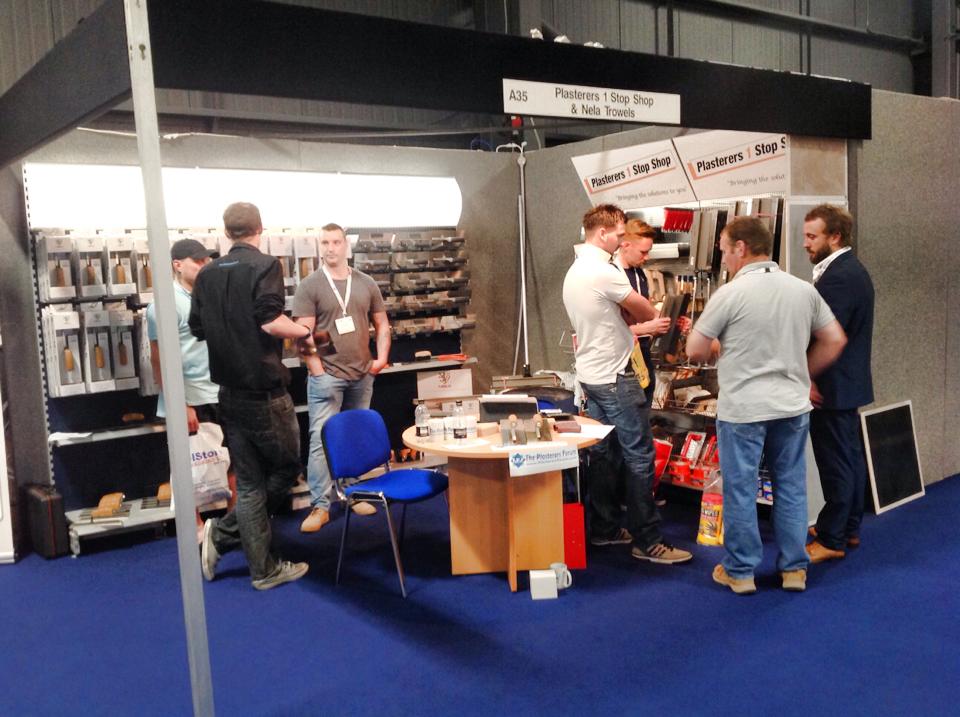 However, this is not just your normal tool fair, Plasterers 1 Stop Shop will be introducing their very own private label tool range to the UK Market, Putz Tools.
The new tool range has been made in Germany to the highest of standards yet still being retailed at a competitive price. There are also a few smaller items which have been made by a manufacturer in France to the specification required by Plasterers 1 Stop Shop. We have all seen the NELA trowels now so we can only imagine that the quality of the new PUTZ Tool range is going to be superb but also at very competitive prices.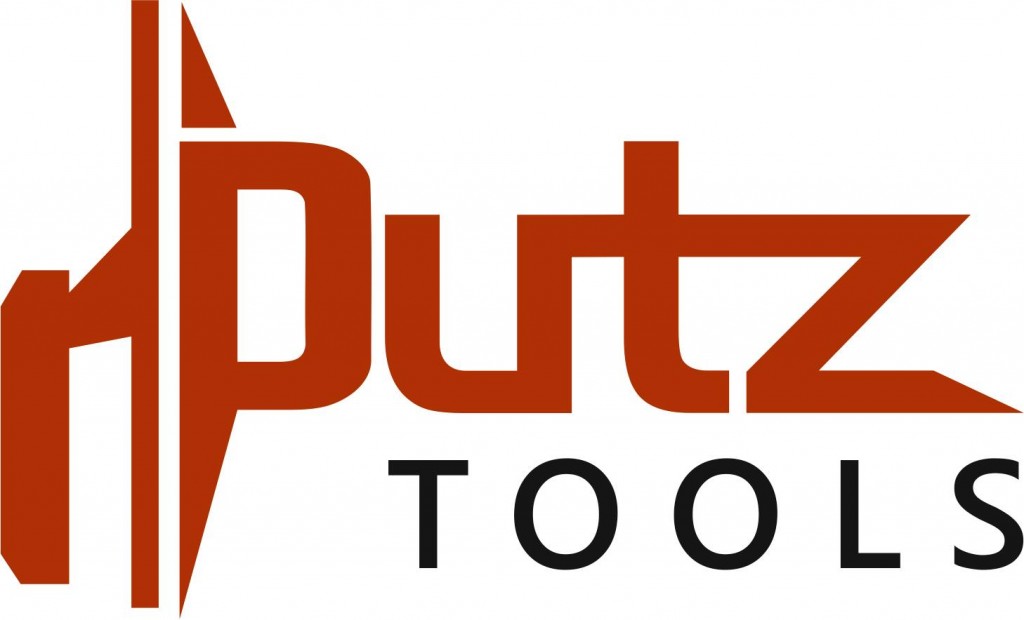 The new Tool Range will be focused on Plastering, Rendering and EWI – Meaning quality and comfort will be the key components.
Alongside the new tool range, they will be releasing more products from the NELA range. The NELA range of trowels has taken the UK Market by storm with over 4000 Trowels being sold since Mid April. The NELA Range have received fantastic reviews pushing bigger name brands down the pecking order.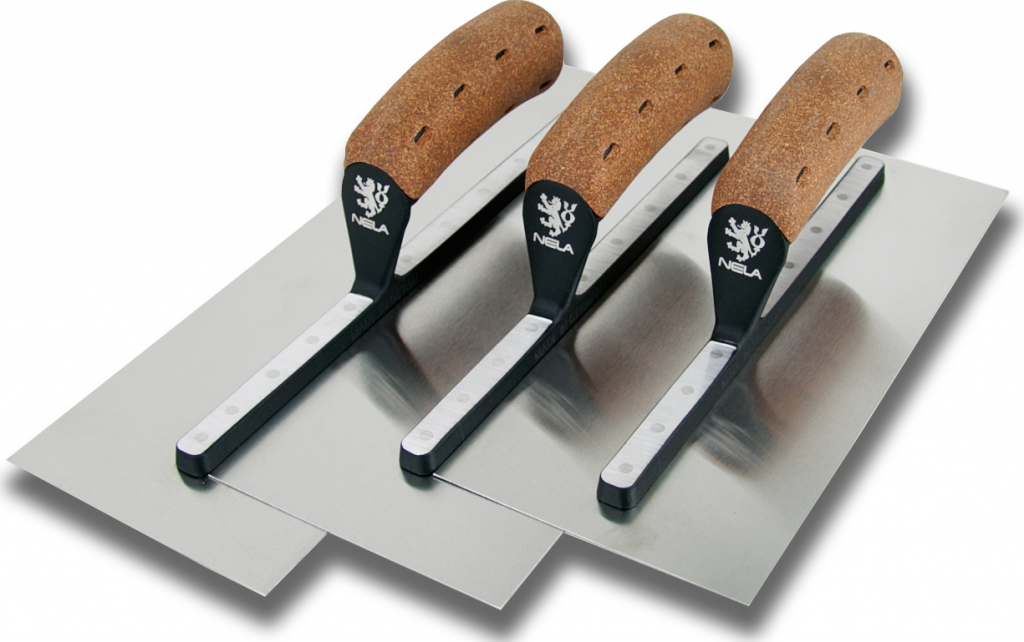 The NELA trowels will have got Marshalltown sweating and although they have been market leaders for a long time I really do think they are going to be having a few problems with the NElA brand. You just need to go over to The PLasterers Forum® to see how many plasterers up and down the country are making the move to NELA. However it is not just us brits that that loving teh quality but also there are a number of Australians and Americans who are now proud Nela users.
You can read more about the NELA trowels here. I have been using a couple of NELA trowels for a while now and am very pleased with them and will be doing a full review of both the premium and superflex in the coming months.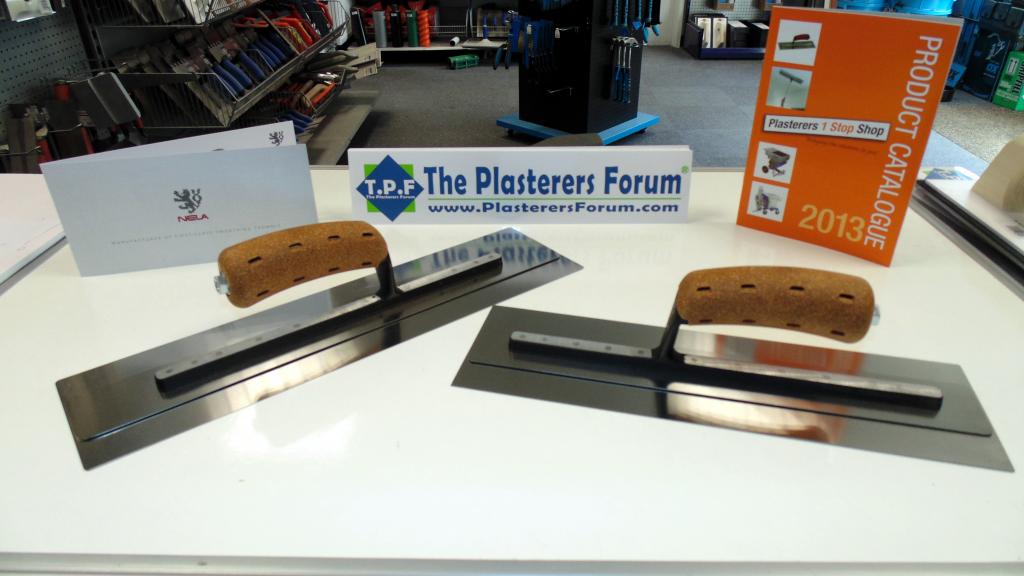 Be the first to see the new NELA HAWKS and SuperFLEX Midget Trowel!
Plasterers 1 Stop shop will also have the EZE 24 Thin Coat Machine and the M-tec M100 on display. Both of these machines are used for internal plasterwork and also EWI Work – unfortunately there will be no live demos on the day but it can be organised for later dates.
So if you want to see some of the very best plastering tools the industry has to offer then you need to head to The Professional Builder Tool Fair at the Ricoh arena in Coventry for more information on the sow then please go here.