The bigger we grow the more and more events we get invited to and the more days of the week I am out of the office and touring around the country.
Last week was particularly busy for me as I was invited up to the Professional Builder Tool Show by Plasterers 1 Stop Shop, and also I was invited to come along to a wallcrete stone effect render training day in Newbury.
Thankfully I could accommodate both events and tie them all in together. So on the Wednesday I was up early (for me) and heading to Newbury to get to PICS for the stone effect raining day, and luckily, I was on the bike, so I could blast through all the traffic and not get held up, but boy was it hot in my leathers.
I arrived at 10am with a warm welcome and also had the pleasure of meeting Roger Bisby from Professional Builder Magazine which was good to finally meet him after reading his articles for a long time.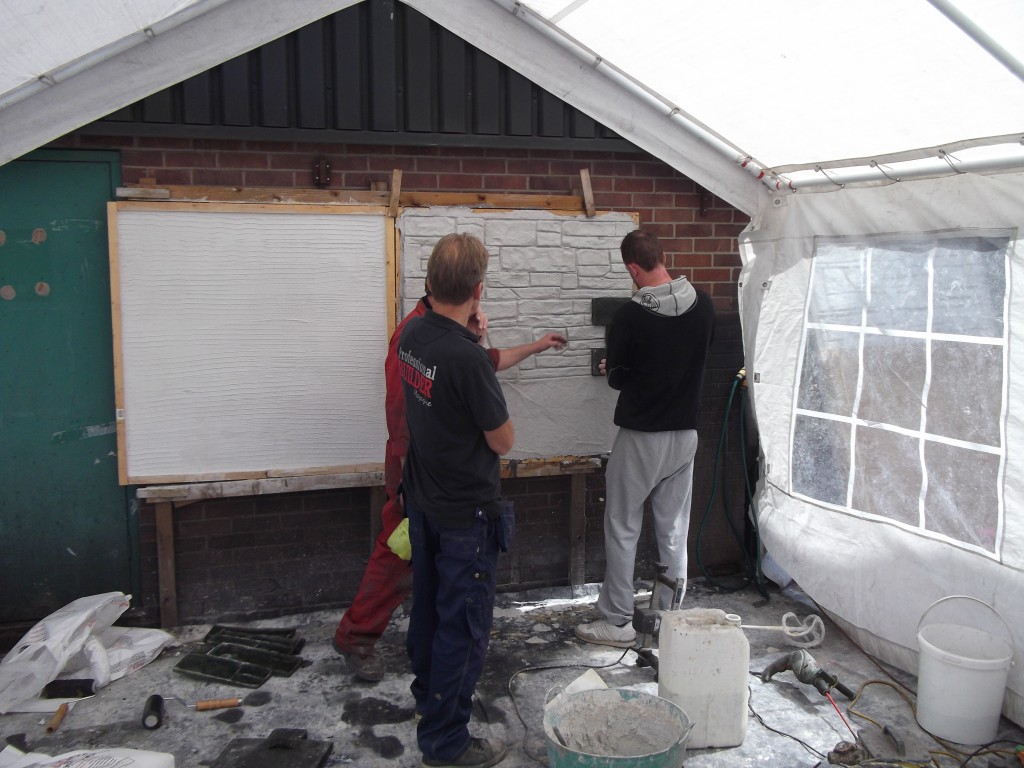 The course was very informative and the training pretty thorough and within one hour of it starting the participants were applying the wallcrete to their sample boards and asking lots of questions. You could see the cogs on the plasterers whirring away on where they could use stone effect render, but also they were quite impressed with how easy and lightweight the product was to use.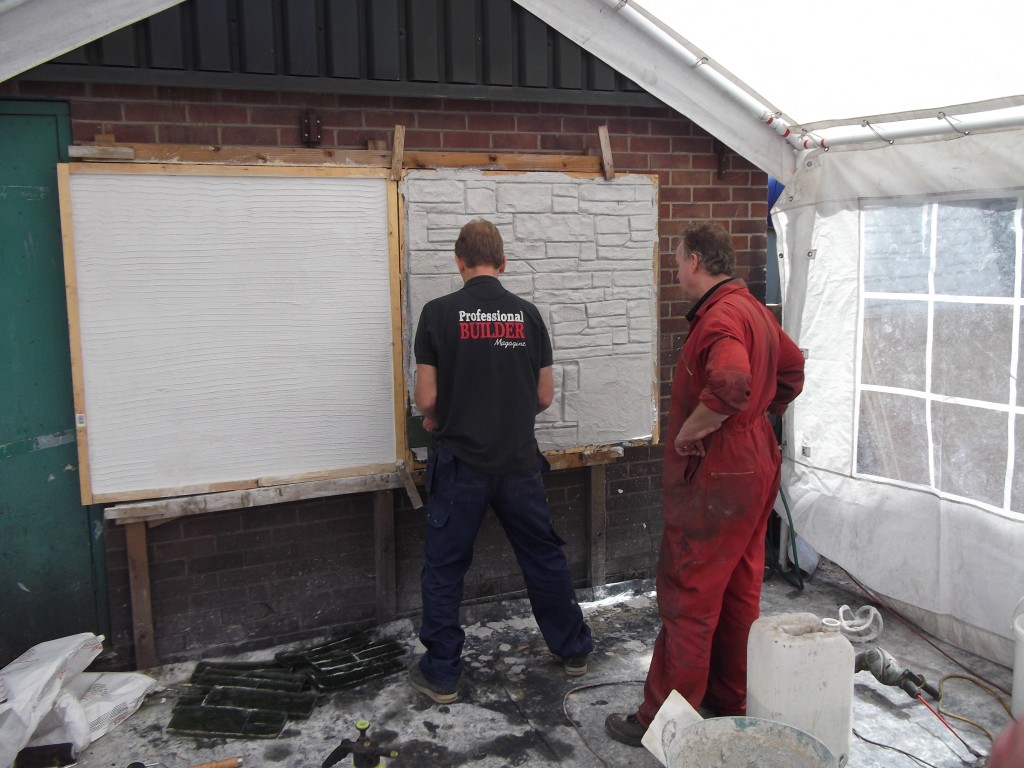 Two and a bit hours passed, and I had to really start looking on carrying my journey up north to Manchester for the tool show. I said my good-byes and, I was back on the road again and pushing on up to north to colder climates and where they call us southern softies.
I got into Manchester for about six o'clock and having to queue in traffic while wearing half a cow was not nice. I arrived at the hotel and to be honest I look like a bit of a mess with helmet hair and rivers of sweat pouring down my face but I was checked in and ready to hit the shower and then out to find Ryan from Plasterers 1 Stop Shop for a beer and some food.
Take a look at the view from my hotel room… very nice 🙂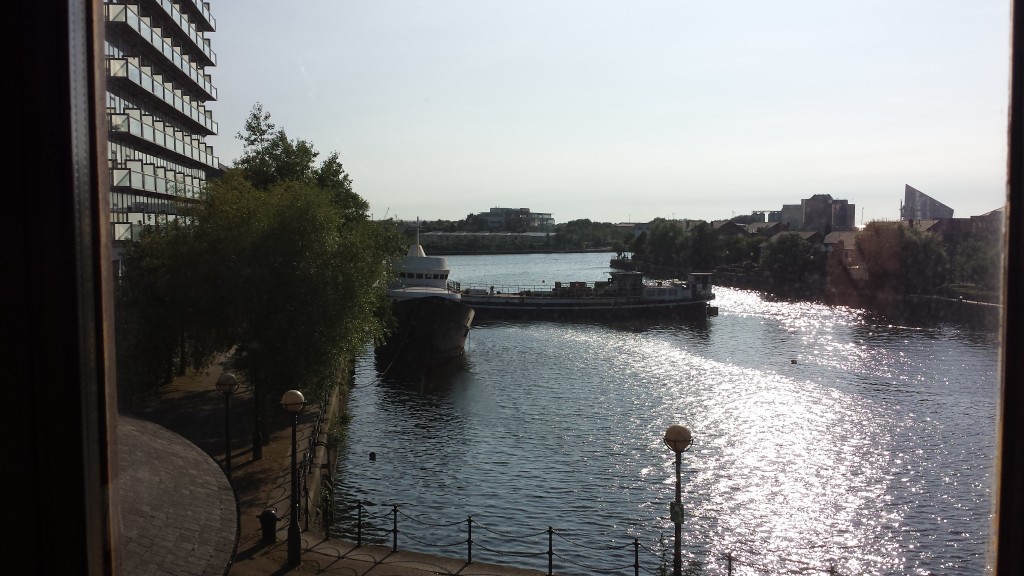 With Ryan was Frank from Nela Trowels, who is the owner and the designer behind the fantastic Nela trowels that we will be promoting at the show.
I arrived at the tool show for about 09:30 and was a little apprehensive about the show and what was going to happen as it was primarily a show for power tools and electricians. So we had open mind on what to expect. The stand looked amazing and the Nela Trowels looked great and Ryan, and Frank had done a great job setting up and generally getting things ready.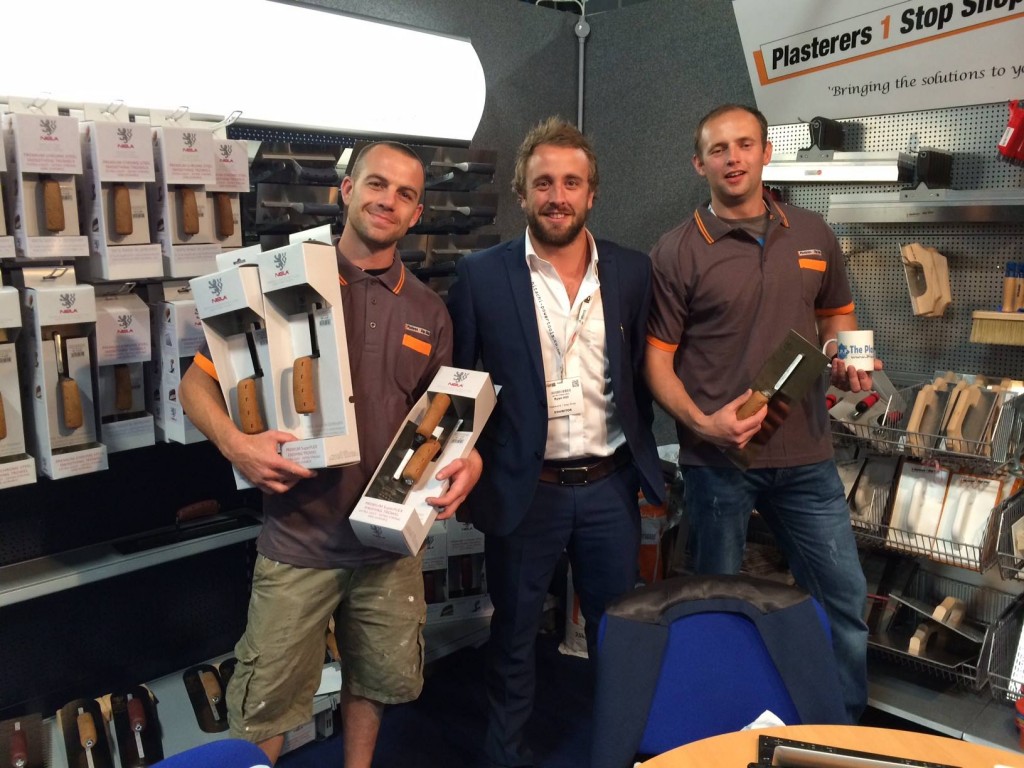 The doors opened, and the crowds surged in… Well I say surged… It was more of a trickle but still none the less the trowels were getting lots of interest, and they started to shift off the shelves and generally cause a bit of a stir. We had Marshalltown over on the stand numerous times over the two days, and they paid a fair bit of interest with the quality of the trowels and generally were spying, but you could not deny that the quality of Nela Trowels is up there with Rolls Royce while Marshalltown's quality is more of your Ford fiesta of trowels now
The second day of the show was very busy, and we had a number of Plasterers Forum Members drop by the stand and say hello, which is always nice but we also had a few electricians question whether plastering is a real trade… Would you believe it especially coming from a spark?? Anyway, the sparky was returned safely to his owner and the mess was clinically cleaned up…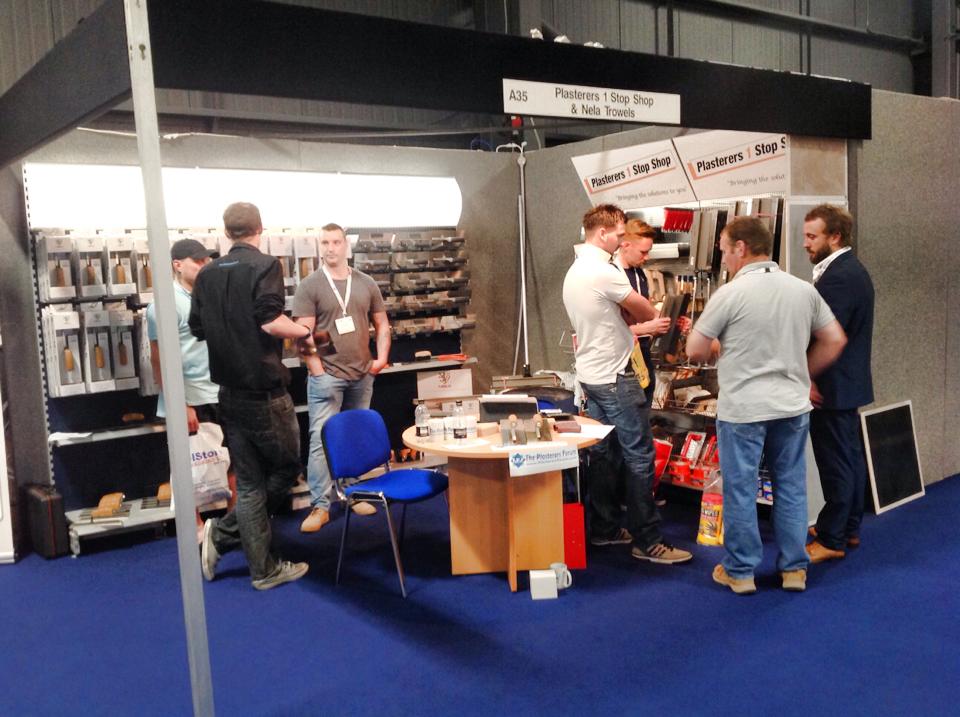 Nela Trowels were causing a lot of interest, and we had lots of questions and lots of people commenting on how nice they feel and we also had lots of people who have bought Nela Trowels on the stand telling us how much they like using them, which is great to hear.
Ryan from Plasterers 1 Stop Shop worked tirelessly to make sure every body was happy, and that they were getting the answers to the questions, and I was working to show plasterers the best way to use the new Nela Super flex along with generally enjoying the company of other like-minded people.
The Friday at the show flew past, and before I knew it was 14:30 and I needed to start heading back down south. This was going to be a long journey and it was… Every man and his dog were having accidents, and I spent most of the time squeezing between lanes of traffic and generally melting in my cow and it was tough and finally at 21:00 I made it back on the south coast and ready for beer.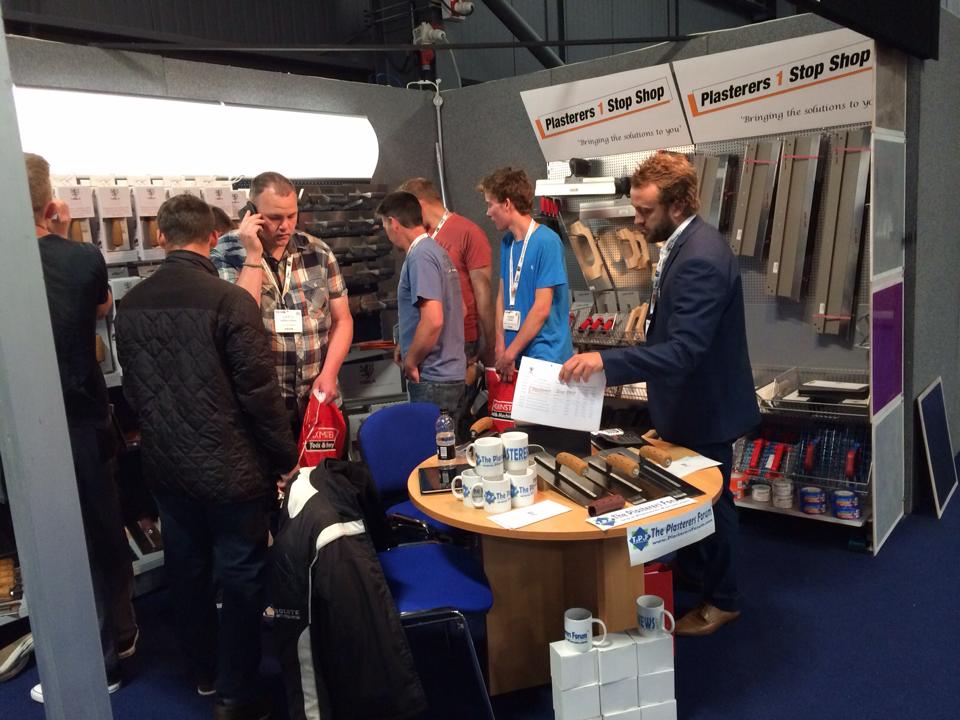 It was a manic week but well worth it just to put names to faces and also to meet Frank from Nela and see how a true toolmaker comes to create a truly stunning well engineered trowel and make it into a trowel that plasterers will be using for many many years to come.
Thanks to everybody that came to the show to see us and thanks to Ryan and Frank from having me on the stand.
I am looking forward to the next event and seeing more people from The Plasterers Forum and Plasterers News.