After my recent trip up to the NEC to see the national plastering finals, I stopped off at my parent's house as I would do anyway, and I was sorting through a number of plastering books that my parents had found out for me as parents typically do when they are sorting through their homes.
There were a few plastering books in this collection, and I couldn't help but sit down and browse through these plastering books. I am not sure what it is about books, but I do like plastering books. In fact, I have always liked DIY type books and would often be found with my head in one whether it be on wood working or welding it did not matter to me.
---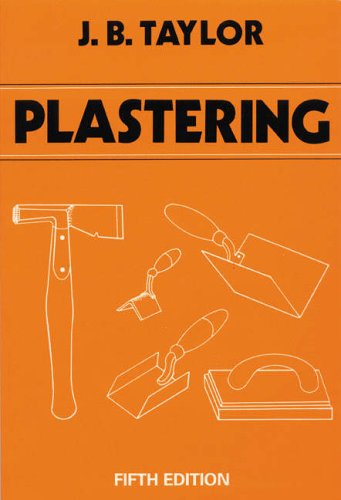 The J.B. Taylor Plastering Books
From Amazon for around £30
I don't know whether it's the colour of the book or the simplicity of the front cover, but it's always the first book I pick up when I wanted to know something when I was learning. The JB Taylor book is very in depth, and some people say it is over complicated, which may be the case, but it was written and first published in 1970.
So it is very dated, and some people believe that this plastering book was written in 1970 should stay in the 1970s.

---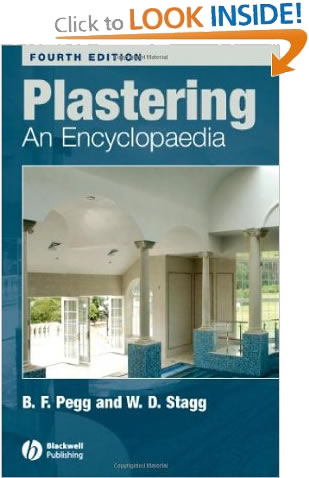 Plastering An Encyclopedia B.F. Pegg & W.D. Stagg From Amazon for around £25
It is very easy to navigate your way around, and it goes into details about techniques that are not used and is a great reference book for conservation work.
In this fourth edition, it explains about health and safety and also has working drawings in isometric projection to give you a 3d picture of specific jobs.
There are sections on floor laying, plasterboard and internal plastering and these have been completely rewritten, and all subjects have been checked against legislation and regulations.

---
The Plastering Encyclopedia is definitely a book that is going on my Christmas list this year.
If you do have any comments, then, please leave them below is a very interested to hear we have to say, and I'm sure that most of you will have JB Taylor plastering book, and I already know that some of you really love it or hate it but please leave comments below.