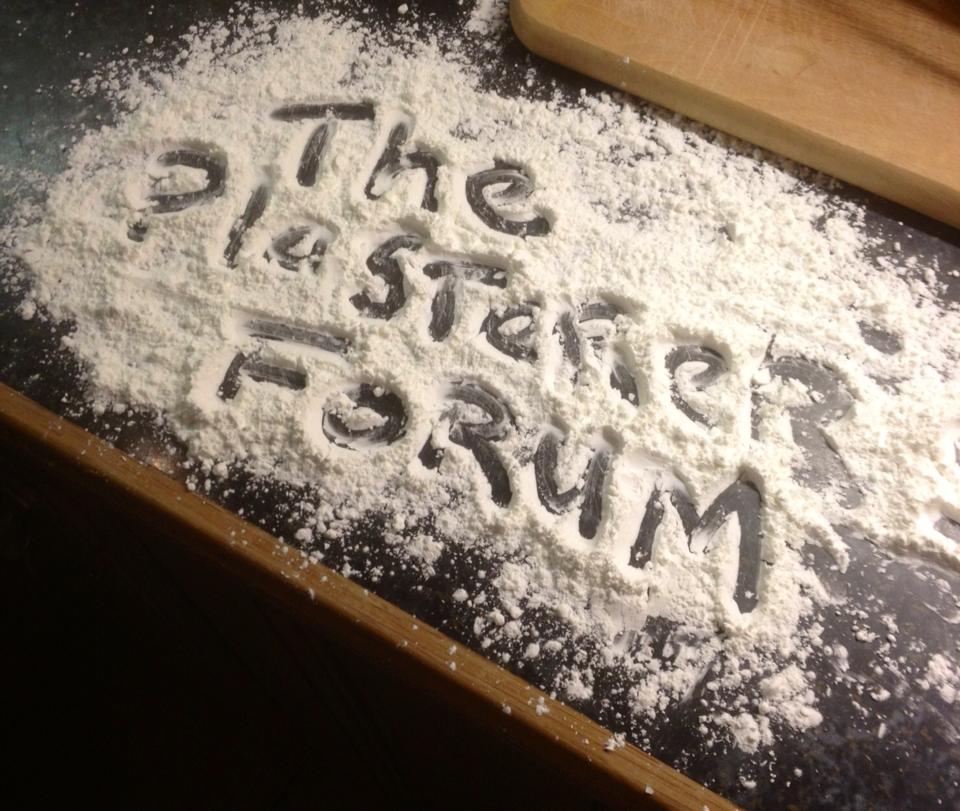 What a year it has been for The Plasterers Forum we have grown to over 18,000 members and have reached a whopping 350,000 posts which puts The Plasterers Forum into the "Super Forum" league and this could not have been achieved without the help of every single member and sponsor of The Plasterers Forum.
With the forum growing and becoming more and more of a voice within the industry we can organise events and days out for the readers and users of the forum.
Plasterers Forum News & Information
THE PLASTERERS FORUM KNAUF DAY OUT
There have been lots of questions on the forum about Knauf's MP Finish, which is primarily a spray finish plaster but a lot of plasterers are hand applying it, but it is a little different to what they are used to. After a few phone calls to Knauf, I was able to organise a day at Knauf's training center in Sittingbourne on Wednesday 18th December for members to go and have a play with the MP Finish and also see what else Knauf has to offer. For more information, please visit the link below…
www.plasterersnews.com/knauf-day-plasterers-forum/
THE PLASTERERS FORUM APP NOW AVAILABLE
There have been lots of members asking for a mobile app to use the forum and after lots and lots of research and testing, we have finally launched The Plasterers Forum App on both Android and Apple devices so make sure you go and check it out.
www.plasterersnews.com/plasterers-forum-app-news/
STONE EFFECT SIX PART VIDEO SERIES
Wallcrete have been long time supporters of The Plasterers Forum and last week we launched a weekly video tutorial on how to use wallcrete and the stone and brick effects you can create using it. The first in the six part WallCrete series can be seen below and make sure you keep coming back to see the rest of the series.
www.plasterersnews.com/applying-a-scratch-coat-onto-an-existing-background-for-stone-effect-render/
THE SKILLBUILD PLASTERING NATIONAL FINALS
I was recently invited to attend the Skillbuild National Plastering Finals at the NEC, and it was a fantastic day out and I got to meet some great people along with long time sponsors of The Plasterers Forum SpeedSkim. To read more about the day and the event, please click below.
www.plasterersnews.com/a-visit-to-the-skillbuild-plastering-national-finals/
I would like to thank all the sponsors which have supported us over the years.
So here is a quick shout-out to our Sponsors and thank you once again.
BetterTax
British Gypsum
GoldTrowel
Knauf
Mapei
Plasterers1StopShop
PFT
PICS (wallcrete)
SpeedSkim
Wetherby
So please make sure you go and check out the Plasterers Forum app as it makes using the forum a doddle on your phone, and it really is very slick.
The Plasterers Forum could not exist without its continued support from both its members and also from the sponsors and not forgetting the moderators who keep the forum spam free and keep things in order.
If you have any questions or problems then, please contact me as I am always keen on help in anyway I can.
Have a great Christmas and a happy New Year.