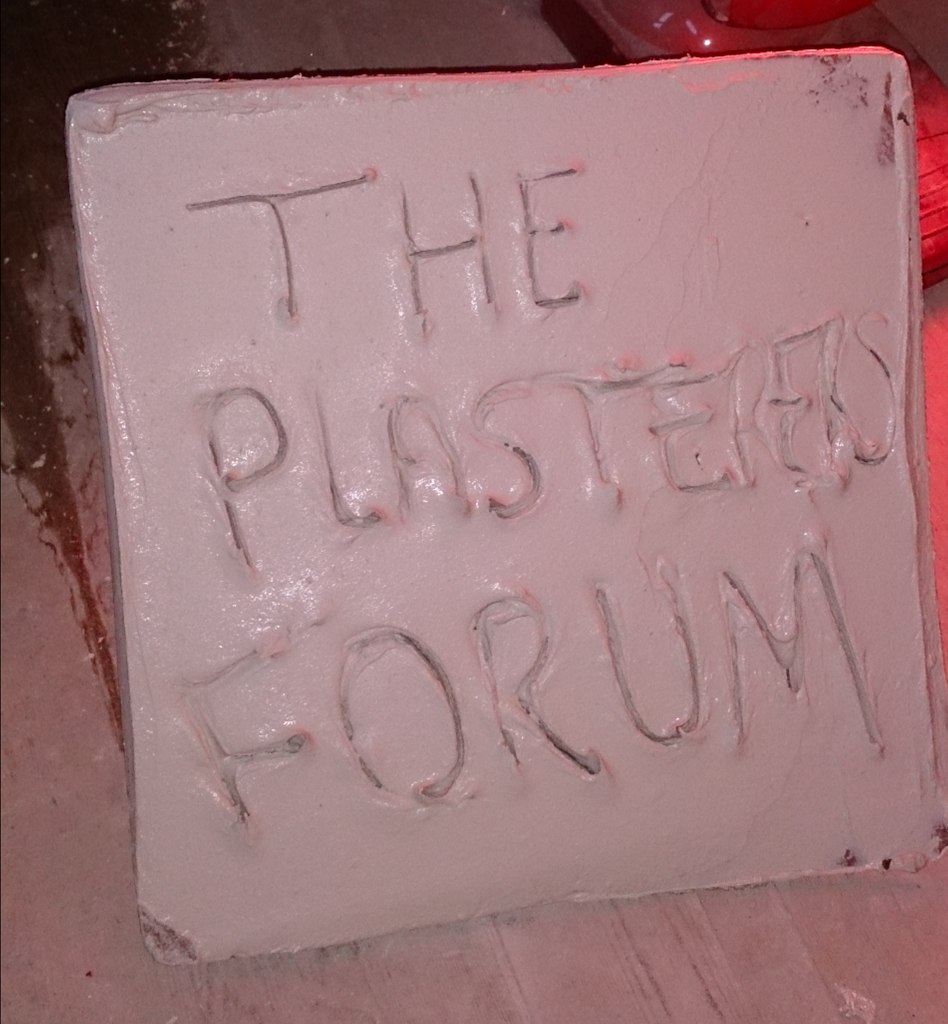 What an incredible month January has been. The Plasterers Forum has now reached a huge milestone of over 19,000 members and this has grown by over 1,000 members in just the month of January alone which is huge.
The Plasterers Forum also has had over 20,000 posts in January and we have now reached over 376,000 posts which really is taking the forum to a new level.
The Plasterers Forum News And Information
The Knauf MP Finish Day Out
This was a great event organised by ourselves and Knauf and we had 15 members of the forum arrive and get to use MP-Finish and also a tour of the factory which was very interesting. The Knauf day out was such a success that we will be organising another event in the very near future. You can read more about it by going here
http://www.plasterersnews.com/knauf-mp-finish-day/
The British Gypsum Mine & Factory Tour
Planning for the British Gypsum day on Friday 28th March is now at full steam ahead, with a mine visit, plant tour and product demonstrations in their technical academy all in the pipeline. It's a great opportunity to have a look at what goes into the products we use most days, as well as the chance to get to grips with some new and exciting products! If you're interested in attending let us know on the forum thread, as places are filling up fast.
http://www.plasterersnews.com/british-gypsum-mine-factory-development-tour/
The Ultimate Plasterers Radio
Since our last round up we have had Christmas and the New Year and a lot of members on the forum were discussing what they got for Christmas and the subject of site radios came up and they kept coming up. I decided to write an article on the subject and I hope you enjoyed reading it. If you didn't you can catch the article right here.
http://www.plasterersnews.com/ultimate-plasterers-radio/
The Plasterers Forum Annual Pool Competition
This was the second event of its kind and this year was the biggest yet and I have to say I was on the edge of my seat. It was very exciting and there were a lot of members getting involved with not only the actual competition but the banter that goes along with it all. Thanks again to all of the sponsors that also got involved and supported The Plasterers Forum. You can read about the Plasterers Forum Pool Competition here.
http://www.plasterersnews.com/plasterers-forum-2013-christmas-pool-competition/
The Stone Effect Render Video Demo Series
We have always been behind the stone effect render and brick effect render systems offered by Wallcrete and in December we launched a video series showing the processes involved in creating these stunning effects. If you would like to catch up on these videos then please head over to Plasterers News to see them.
http://www.plasterersnews.com/manufacturers/wallcrete/
The Plasterers Forum Is Still Growing
A couple of weeks ago The Plasterers Forum was that busy that we had slowed down to a crawl and I was personally getting annoyed with it so we had to make the decision to upgrade the servers again and move to a SSD system which is right at the cutting edge of server technology. The Forum was only down for an hour or so but this was carried out in the dark depths of the early morning so nobody really noticed.
We have also been through the forum and removed a lot of the dead wood and had to upgrade a lot of the features to ensure that the site is in tip top order. This has resulted in a few features lost in the mobile app but we are working to get these back up and running in the very near feature. To read about the new server then please visit.
http://www.plasterersnews.com/plasterers-forums-new-server/
The Plasterers 1 Stop Shop Pragma 12s – 9LD
Plasterers 1 Stop Shop are very pleased to announce the launch of their new machine to their sales and hire fleet. This machine is manufactured in France by Priomix. I have seen this machine in the flesh and it looks very impressive. If you would like to know more information then please head to…
http://www.plasterersnews.com/pragma-12s-9ld/
As you can see from what has been happening The Plasterers Forum and Plasterers News are very busy and we are growing. We could not have done this without the support from you and from our sponsors.
If you have any problems or questions then please drop me an email to [email protected] and will answer and respond as quickly as I can.
Thanks again