Can Plaster Get Wet?
At Plasterers News and The Plasterers Forum, we get asked many questions. I have been running these sites for the thick end of 20 years now, so I get to immerse myself in all things plastering and one of the questions I see getting asked (especially in DIY circles is, can plaster get wet?
So I figured I would do my best to answer this "Can plaster get wet" question and pick up a bit of search traffic along the way and hopefully help some DIYers and possibly put their minds at ease.
What is Plaster?
Before we dive into the nitty gritty of "can plaster get wet", let's quickly look at what plaster is and what it's made from.
Plaster is a building material that covers walls and ceilings. Its main ingredient is calcium sulfate hemihydrate (also called gypsum plaster), which is produced by heating gypsum mineral to around 150°C. When combined with water, it becomes a strong and dense solid.
The plaster we see in the UK in most everyday situations is the skim plaster by British Gypsum called MultiFinish, a thin top coat plaster. Plaster that you find below skim coat can be a few different ones, but the most common is sand and cement, Hardwall (produced by British Gypsum), and then there is Browning and bonding coat and a few others, but these are the main ones.
You will often find that in modern houses, the walls are plasterboarded using dot and dab or stud work, and then these boards are skimmed with MultiFinish.
Can Plaster Get Wet?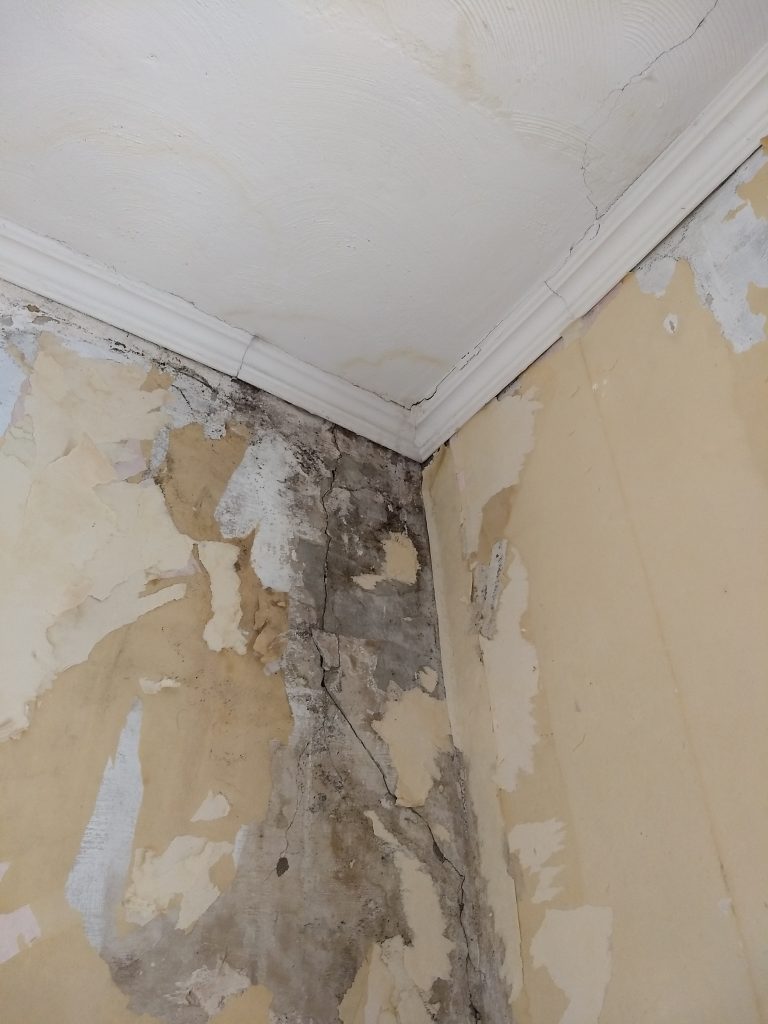 So to answer the question, can plaster get wet? Yes, it can; however, there are a few things you should bear in mind. Firstly your plaster needs time to dry and cure correctly before getting wet, as this will reduce the chances of any issues arising from water damage. Secondly, you should always use breathable paint or sealant to protect your plaster from the elements. If you don't, water can seep into the walls and cause damage, so use a good quality protective coating whenever possible.
It's also worth noting that if you are using traditional lime plasters or hard wall plasters, they may be more susceptible to water damage than other types of plaster, so take extra care when using these.
But how wet can plaster get?
Water can damage buildings, so this needs to be considered. So let us take a quick scenario and see…
You are in your bedroom and notice a little damp patch on your ceiling. You go and investigate, and it turns out your roof is leaking. Your ceiling is not soaking wet but a bit damp. Now the first thing you need to do is fix the leak. The next thing you need to look at is how wet the ceiling has got.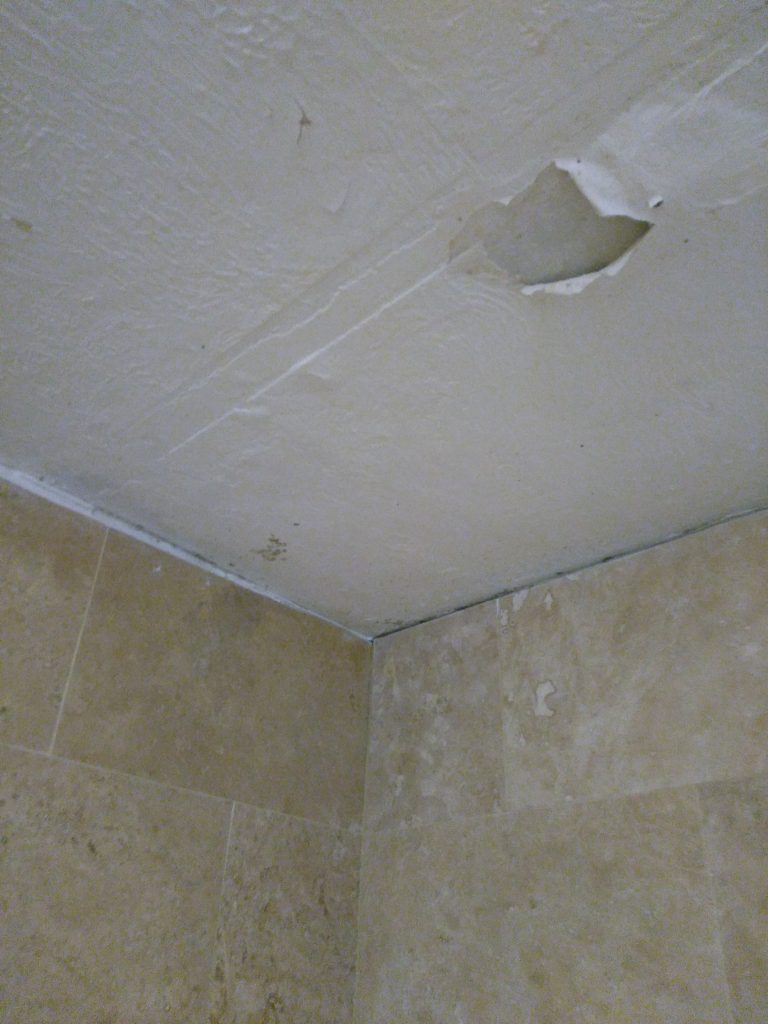 If the ceiling is lath and plaster, then you need to see if the plaster has blown off the laths. If the plaster is still solid, then drying the plaster on the ceiling should be ok, and you have got away with it.
If the ceiling is modern and constructed of plasterboard and skim, you need to see whether the plaster and plasterboard has dried or if the plasterboard has gone soft or powdery. If the plasterboard is soft/blistered/powdery, then you must cut out the damaged board and patch it in.
If you don't fix the leak, your ceiling will get wetter and wetter and could potentially cause damage to walls and turn into a right can of worms.
Can plaster get wet now and again?
So yes, plaster can get wet; as long as it dries before it gets wet again, it should be ok. However, if the plaster is getting wet regularly, you need to go and see if you can sort a solution to stop it from getting damp or add a waterproof barrier.
If the plaster getting wet is behind a sink or a hand basin, then using a tiled splashback or one of the modern glass splashbacks would be a great solution.
If the plaster getting wet is in a doorway or even where you hang your wet coats after coming in for a walk, you could use waterproof paint to protect that area to stop the plaster from getting wet.
Can plaster get wet? The conclusion
So, in conclusion, plaster can get wet, but it is vital to ensure that you follow the correct procedures and use a protective coating to help prevent any water damage from occurring. If you do find yourself dealing with any water-damaged walls or ceilings, then it's best to consult a professional to assess the situation and
In an ideal world with everything being perfect, once the plaster has dried, it should stay dry, and if not, you need to consider the options above.
If you have enjoyed this post, then please make sure you follow us on Facebook. If you have any more plastering questions, I recommend The Plasterers Forum, which is great for answering all your plastering and rendering questions.