Will plastering a wall stop damp, this is a question I have been asked a lot in the past, so I thought it was time to put pen to paper and set the record straight and look at this question a little closer.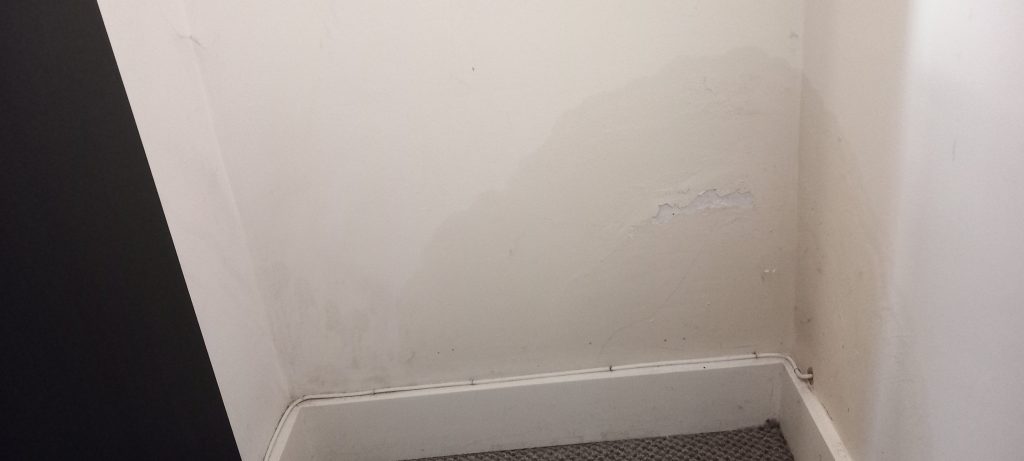 What is damp, and how do you identify it in your home
Damp is something that is feared by many homeowners and especially people who are looking for a new property to buy. I personally love the fear that people have about damp, especially when purchasing a new house, as it has been an easy way to get money knocked off, and if you are somebody like myself that understands damp, then it has never been a problem.
Rising damp is a myth
Firstly, I want to clarify that rising damp does not exist. Yes, that is right, I said it, and I have said it for many, many years, and I will repeat it rising damp does not exist.
In all my years of plastering, I have never seen rising damp; every time rising damp has been diagnosed by an "expert, " it has always been another kind of damp.
So let's look at will plastering a wall stop damp?
The biggest thing with damp is you need to know where the water is coming from and which sounds obvious, but you will be surprised at how many people miss this.
Damp walls cause by condensation
Most of the damp problems I have been looking at have been condensation.
Condensation is created by warm moist air hitting a cold surface which can easily be reduced by using extractor fans in your bathroom or kitchen and heating on in the room for a few hours a day to help reduce the moisture levels.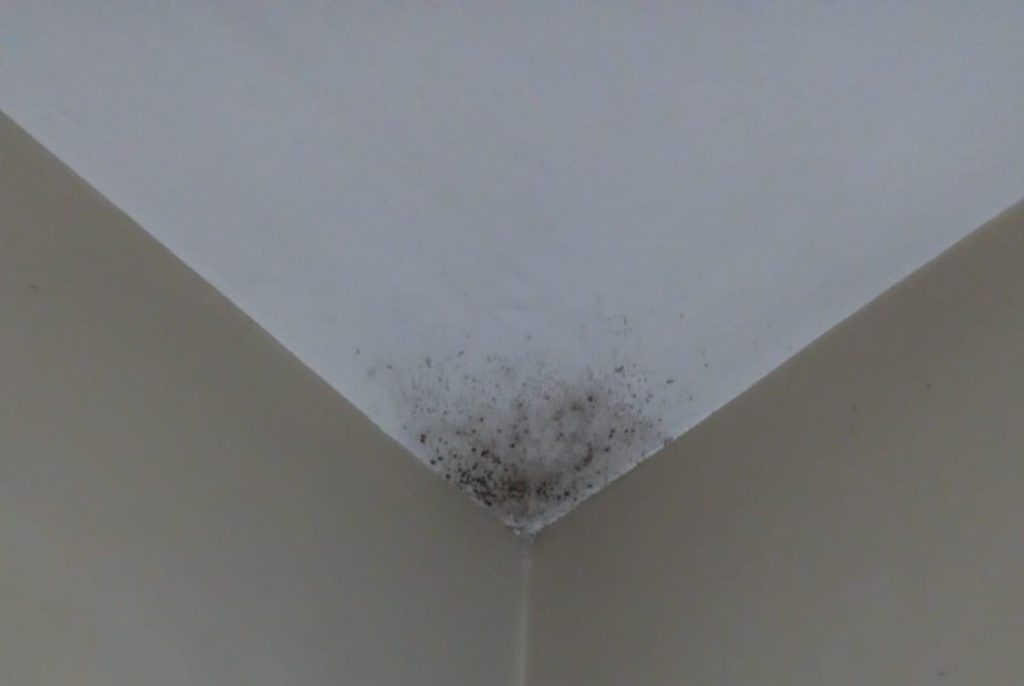 We have had issues with damp walls caused by condensation in our home. In our bedroom, the north-facing wall that is always in a shadow and does not get any sun gets a lot of mould in the top corners of the wall. At first, it looked like the roof could be leaking, but scraping back the paint to the plaster revealed that it was dry and it was just condensation.
Our solution has been putting a radiator on that wall, which then takes the cold off that wall, and as expected, there is no more damp, and the mould has gone.
Damp walls caused by penetrating damp
Penetrating damp is when water comes through the walls from outside, and one of the most common places t look for penetrating damp is from your roof.
Look for broken tiles and cracks in the mortar, and also look for water that is coming off the roof when it rains.
Once your roof has been checked and any issues fixed, you will need to look at outside walls, check around windows, doors and render if present, as these are all places where water can penetrate.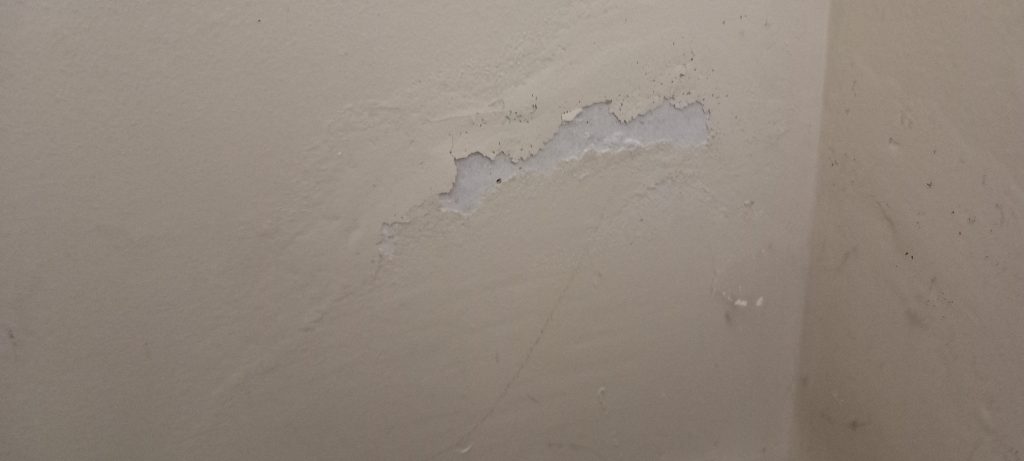 Blocked gutters and blocked downpipes can cause penetrating damp as there is a lot of water not going where it is meant to be going. If you have blocked gutters, this can fill the roof soffits up, and water can run down the cavity. Broken downpipes can make water run onto walls and saturate them.
Also, a dripping gutter or dripping overflow pipe can, over a long time, create damp issues, so you need to look out for that as well.
The last thing to mention about penetrating damp is that it could be as simple as having a pile of logs stacked against an outside wall, a flower bed, or even a pile of bricks. All of these things are common causes of damp walls.
Will Plastering a wall stop damp?
You need to diagnose the damp first, and once you have worked out where the water is coming from, you can decide whether plastering a wall will stop damp.
If you are in a basement and below ground level, then you will need to be plastering walls to stop damp, and this kind of plastering is called tanking. There are many systems in place for this kind of damp treatment, and there are specialist companies that do this, and they mainly offer guarantees which is always a good thing.
As mentioned above, you must try and find the source of the water ingress and solve this first. Once this has been done, you can look at replastering an area or all of the walls to help reduce moisture levels.
It is important to see the plastering as a secondary measure and not the primary one; if you do plaster over an area that is still wet or damp, then you will make things worse in the long run as the moisture may start to rot timbers and other wall materials.
So to answer the question, will plastering a wall stop damp? The answer is yes, no, sometimes and only when it is designed to. Plastering a wall is part of an overall solution to help reduce moisture levels in your home.
I hope this has been helpful, and I'm sure that with some investigation and help from professionals.
If you have enjoyed reading about will plastering a wall, stop damp. Please make sure you follow us on Facebook, and if you have any questions about plastering, then please head over to our community of plasterers and industry professionals.