A lot of the reviews I've done in the past have been based on first impressions, especially with tools. However, I figured it is beneficial for a lot of you who follow plasterers news to know what my long-term thoughts are on a number of tools. So with that in mind over the next coming weeks and months, I'm going to go back and tell you all about the tools I currently still use and what I like and what I don't like about them.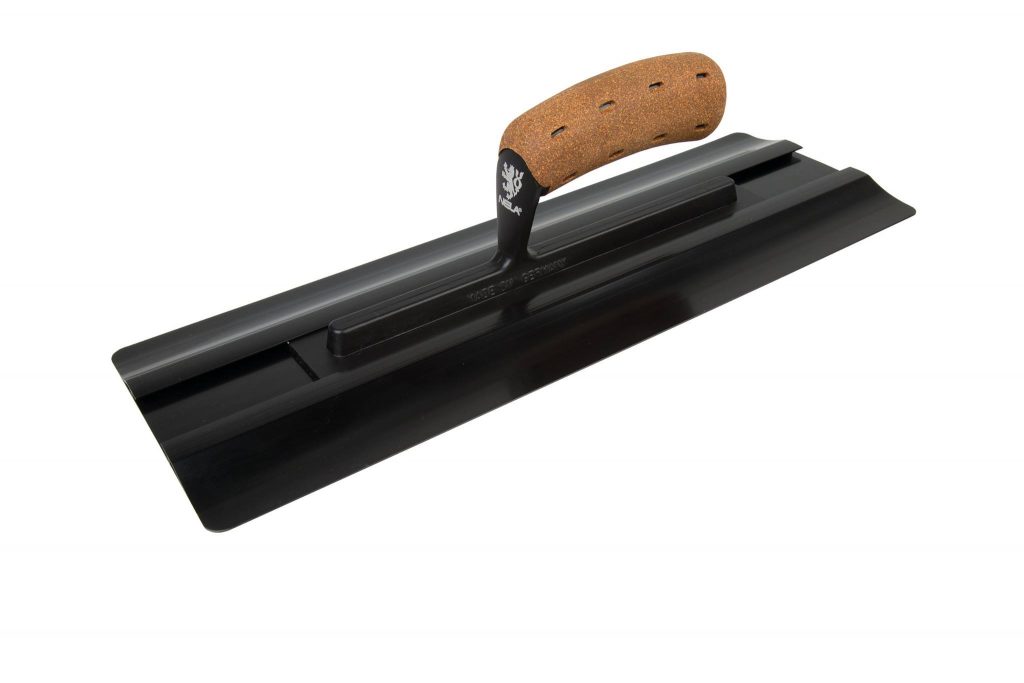 So today I'm gonna be talking about the Nela Max. The Nela Max is a plastic trowel that has been out for quite a while now, and with any plastic trowel that comes on the market, I always get sent one to try. This is because I've been behind the plastic trowel scene for as long as it's probably existed. So when Ryan calls me from Plasterers One Stop Shop to tell me that the new Nela Max trowel is out and he's sent me one I was quite excited.
You can read my original review of the Nela Max Right Here.
Let's fast forward at least 18 months, and the Nela Max trowel is still very much in use. Even though I don't talk about it, I do quite a lot of plastering throughout the year, and a lot of my plastering is for friends and people that let me use new materials and tools on their projects in exchange for me filming and taking photographs and generally doing my thing. The Nela Max has been with me on every single job, and it produces some of the best results I've ever seen with a plastic trowel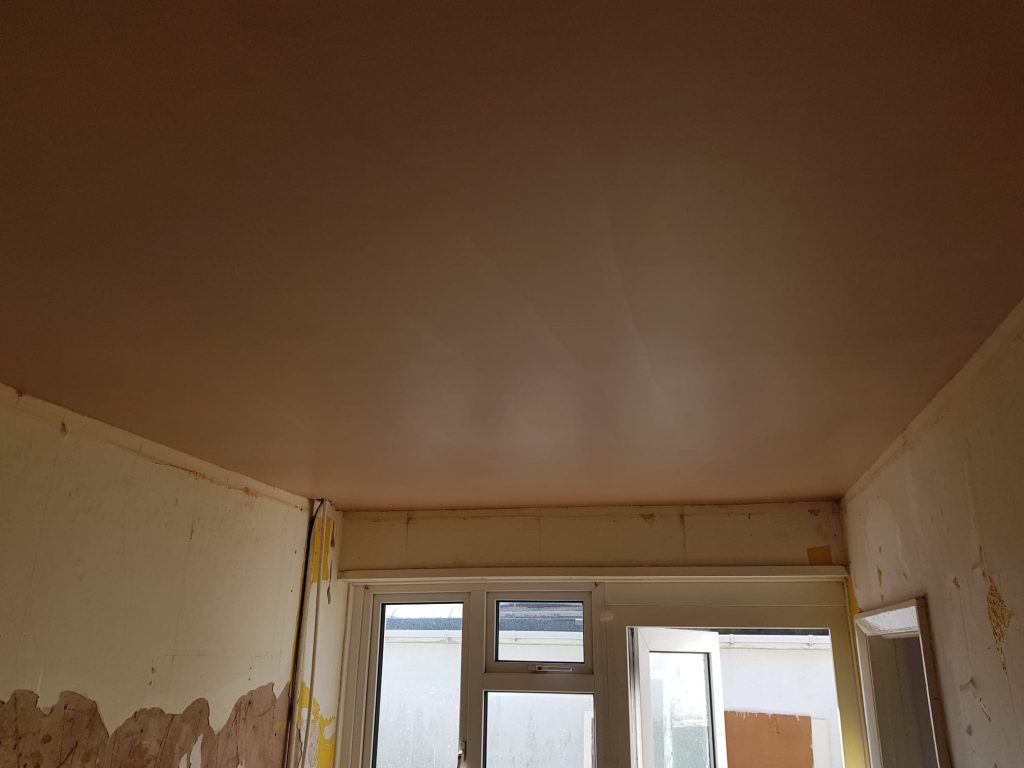 The Nela Max is not a trowel that you can lay on with, and we've all seen the pictures on social media and on The Plasterers Forum as well of ripply walls when you shine a light down them, and this is because the plasterers have not worked out their timings yet. However, the Nela Max is a plastic trowel that is a lot stiffer than previous plastic trowels and so flattening in is easy.
I tend to plaster these days using as many lights in every direction as I can and with lights going across the surface because it makes it easy for me to see how well the trowels are performing and gives me the ability to know for sure I created a flawless finish.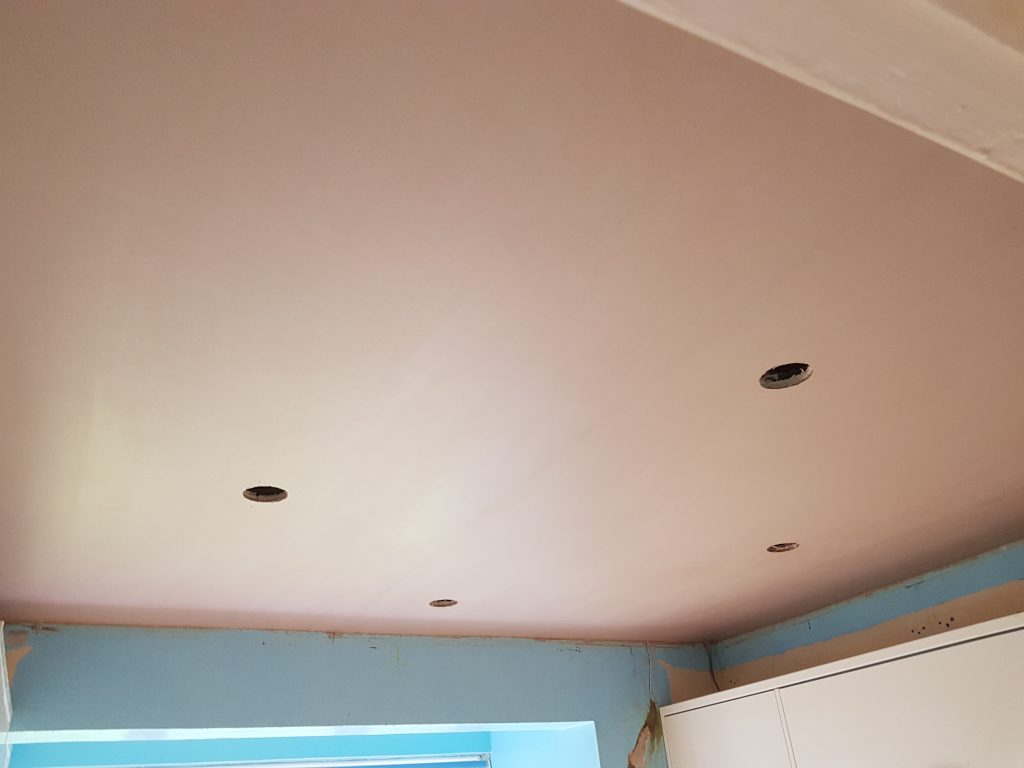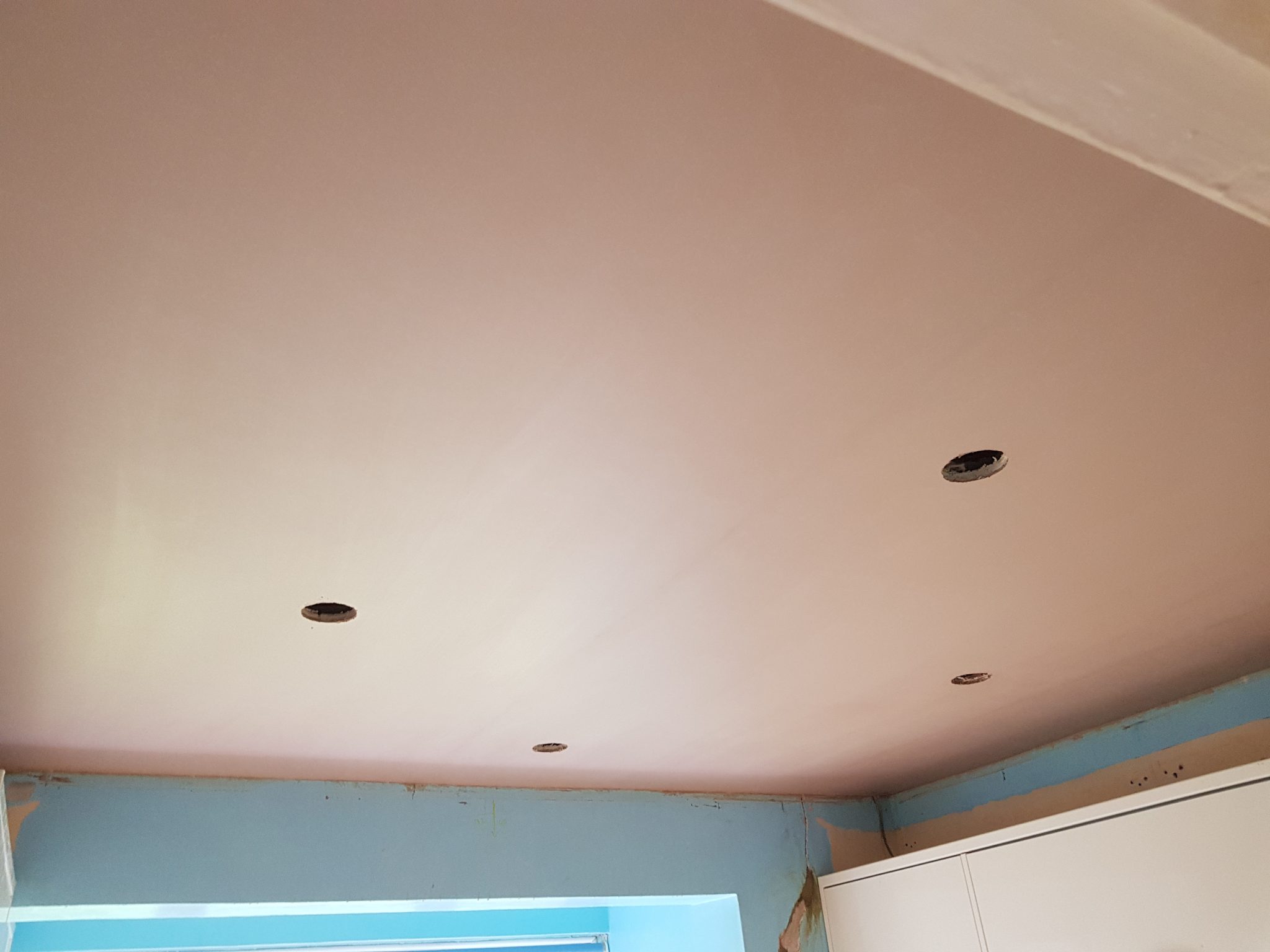 What I like about plastic trowels is how you don't have to use a lot of water, just keep the blade clean and lubricated and the trowel will do the rest for you. The Nela Max is not super flexible, and so it's not creating lumps and bumps in the plaster or anything like that, but it is actually flattening in and is trowelling up very very nicely.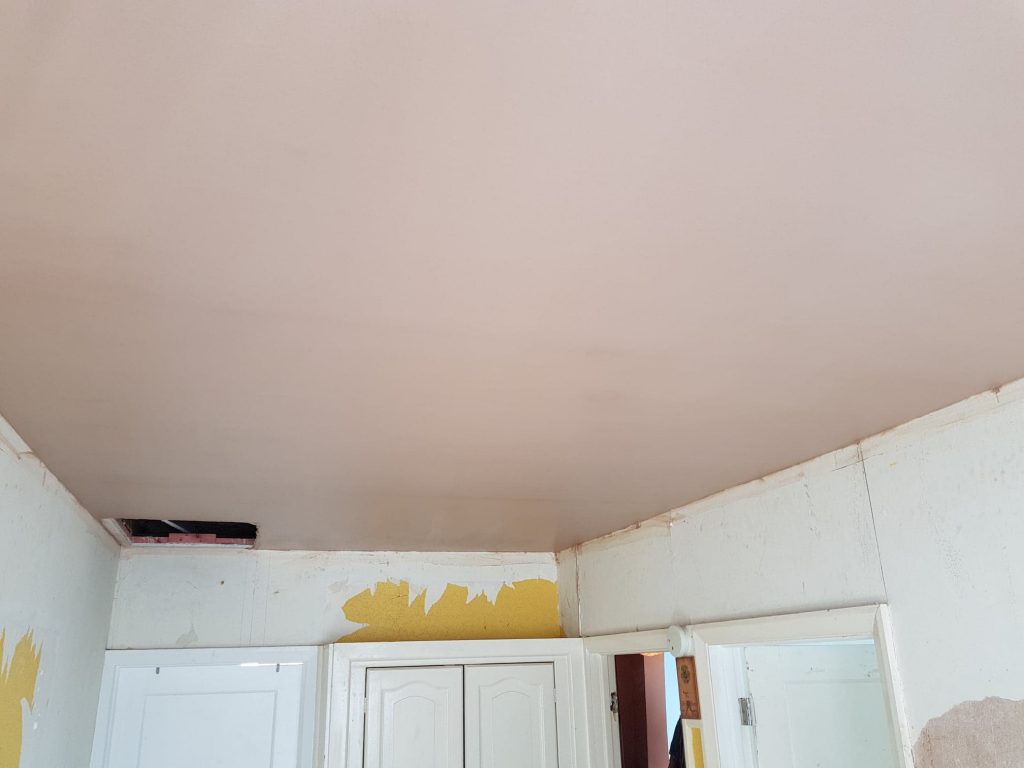 There have been lots of talks about the quality of finish plasters recently, and I have experienced some issues. Now whether this is down to the finish or down to the background or down to something else I'm not entirely sure however what I do know is the Nela Max plastic trowel has got over these situations where a stainless steel trowel dragged and tears the plaster.
What Don't You Like about the NelaMax
There are a couple of things that I don't like about the Nela Max plastic trowel, and one of them is that being plastic the trowel blade gets nicked and damaged quite easily. To get over this, I actually store it in its cardboard box that it came delivered in and this has helped keep it in perfect condition. However every now and again you get a little bit of nick in the trowel, so I also keep the wet and dry paper in the same box and polish up the blade as and when I need to.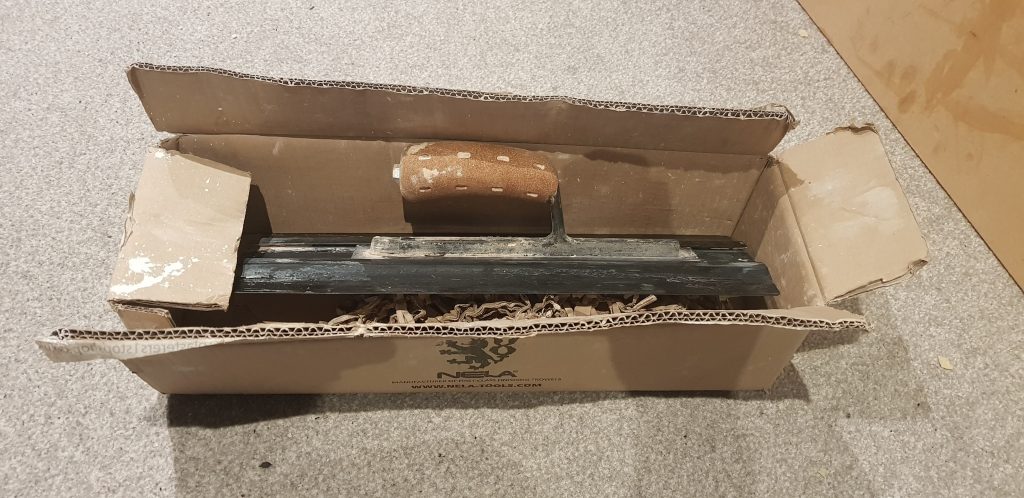 The other problem with the Nela Max is that the blade bends down towards the plastered surface rather than curling up away from the surface and every now and again when you shut the blade down to a shallower angle the other side of the blade has dug in. That's been quite frustrating, and it happens every now and again, and when it does, it pulls a bit off and then it makes a bit of a mess. I'm not sure how to get over this and to be honest, I have only seen one person complaining about this so maybe it is not a problem for the masses and just me being a knob.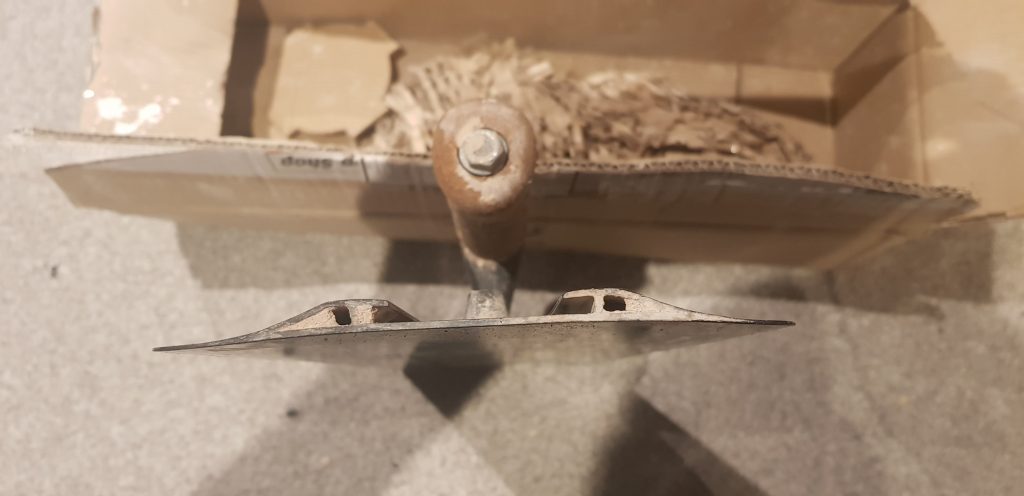 In conclusion
I have used many many plastic trowels in the past, and there was a foam backed flexible trowel that I loved, but unfortunately, the quality is not there anymore. Then there were the big wooden handled Putz plastic trowels, and I hated them. Then along came the Nela plaziflex but I did not like them either, and I ended up breaking mine in only a few sets, so there was clearly a gap in the market for the Nela Max to fill.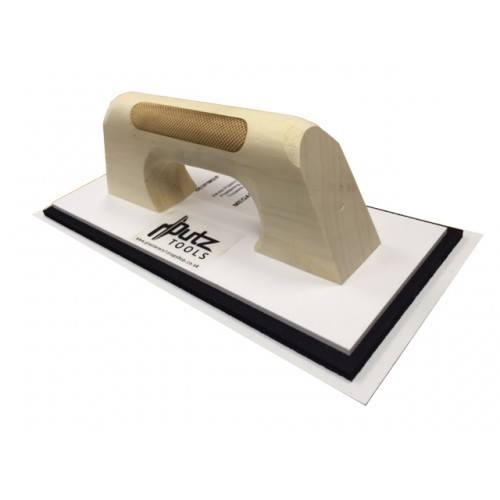 The Nela Max trowel is very much a trowel I will be keeping and looking after, and there is nothing on the market that competes with this trowel as far as plastic trowels are concerned.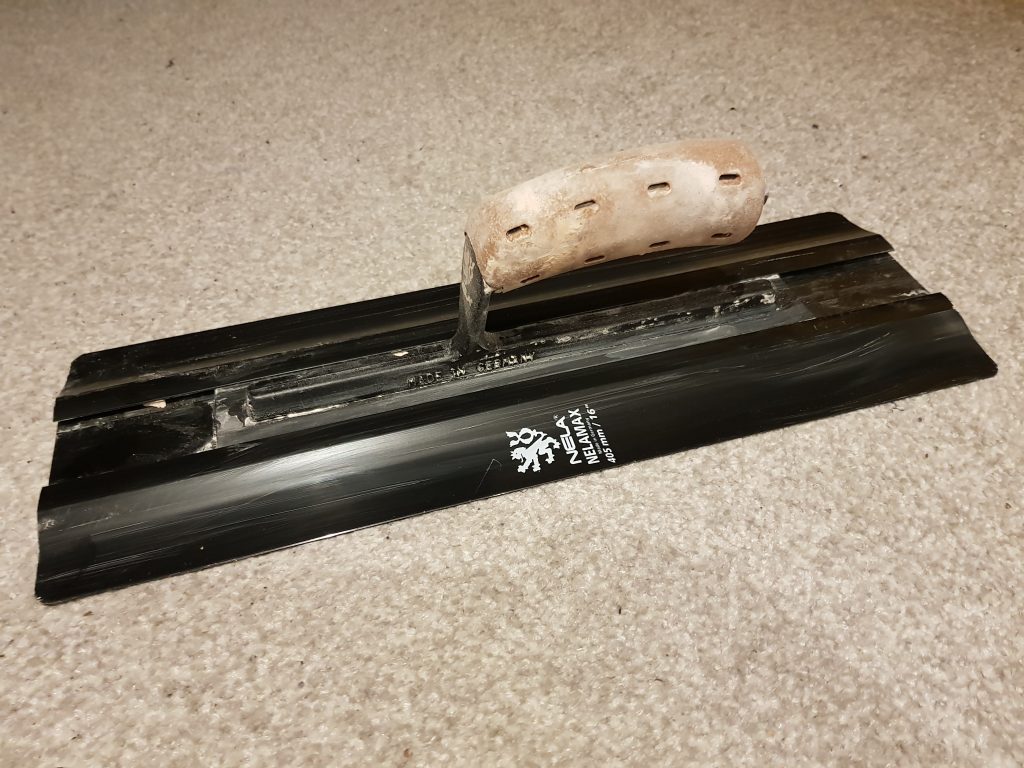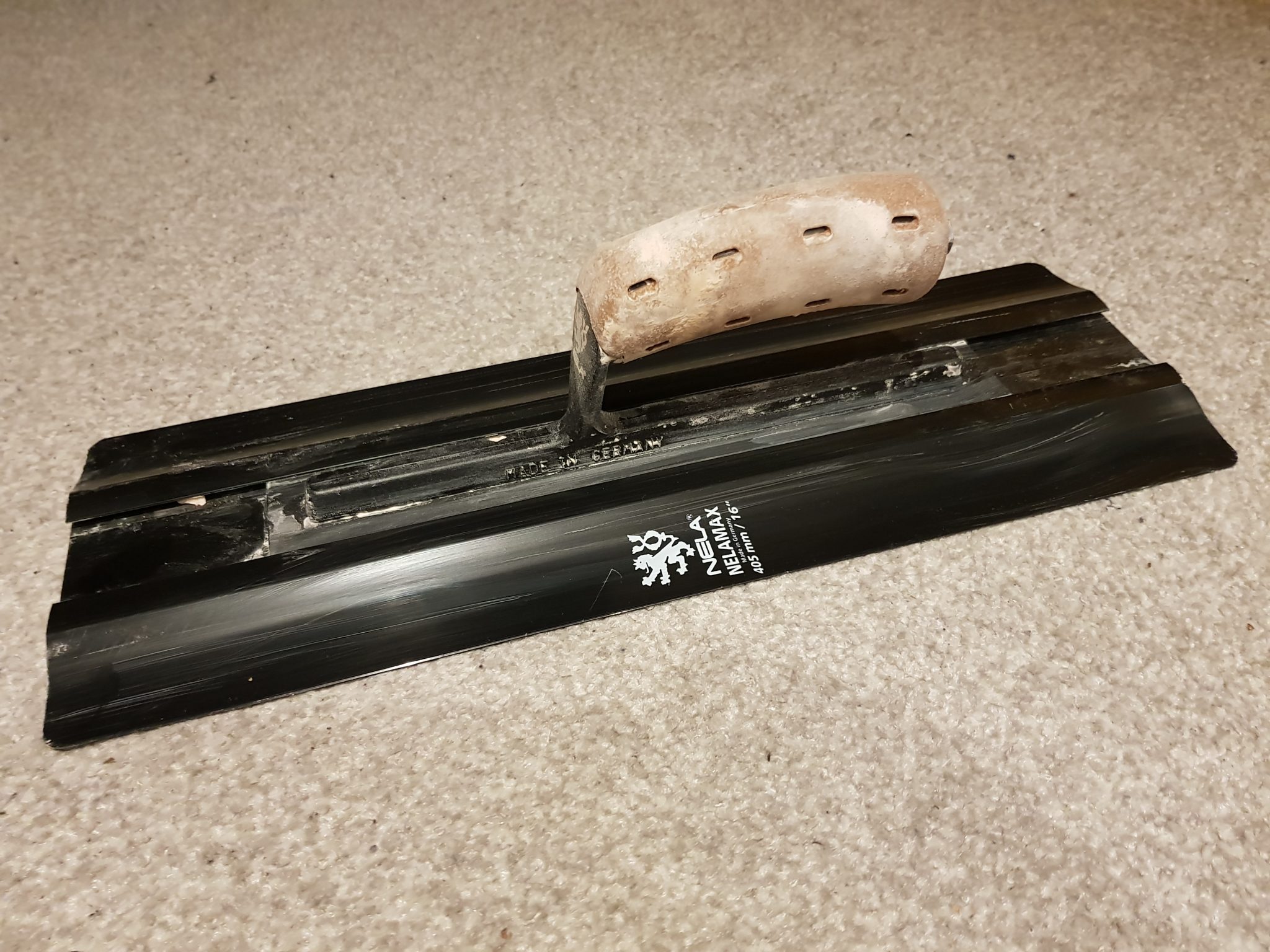 I think the Nela Max is a trowel that I would probably cry over when I eventually do break it because I can use any trowel to put on with and I can use any trowel for flattening with, but the Nela Max seems to be my trowel of choice when it comes to getting that perfect A* finish.