You must know but now that I am a huge fan of plastic trowels and have been since the year dot and have always been behind plastic trowels.
I have had the pleasure of using almost all plastic trowels over the years, and there have been some that I love and some that I hate and some that have been ok.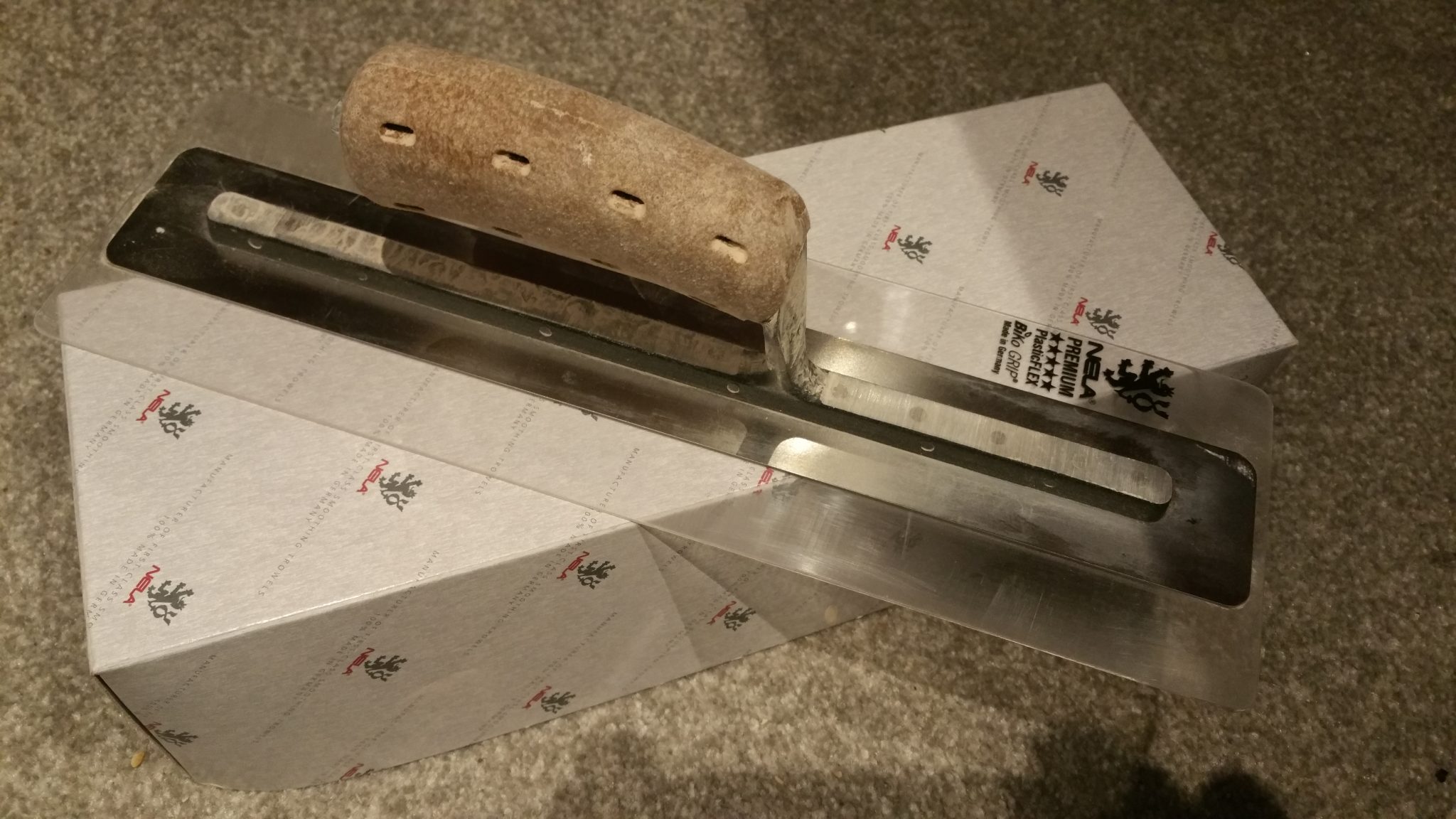 The last plastic trowel I used was the Nela Plazzy, and I openly hated it, I did not like it or see the point, and in a few sets I had already broken it, so not the greatest of starts for Nela with that one.
However, along comes the NelaMax and I was quite impressed with this new design of plastic trowel it is quite different to the normal plastic trowel. The Blade is a lot thicker and sturdier than you would expect and I was questioning how good this trowel was going to perform as I quite liked flexible blades on the previous plastic trowels I have used.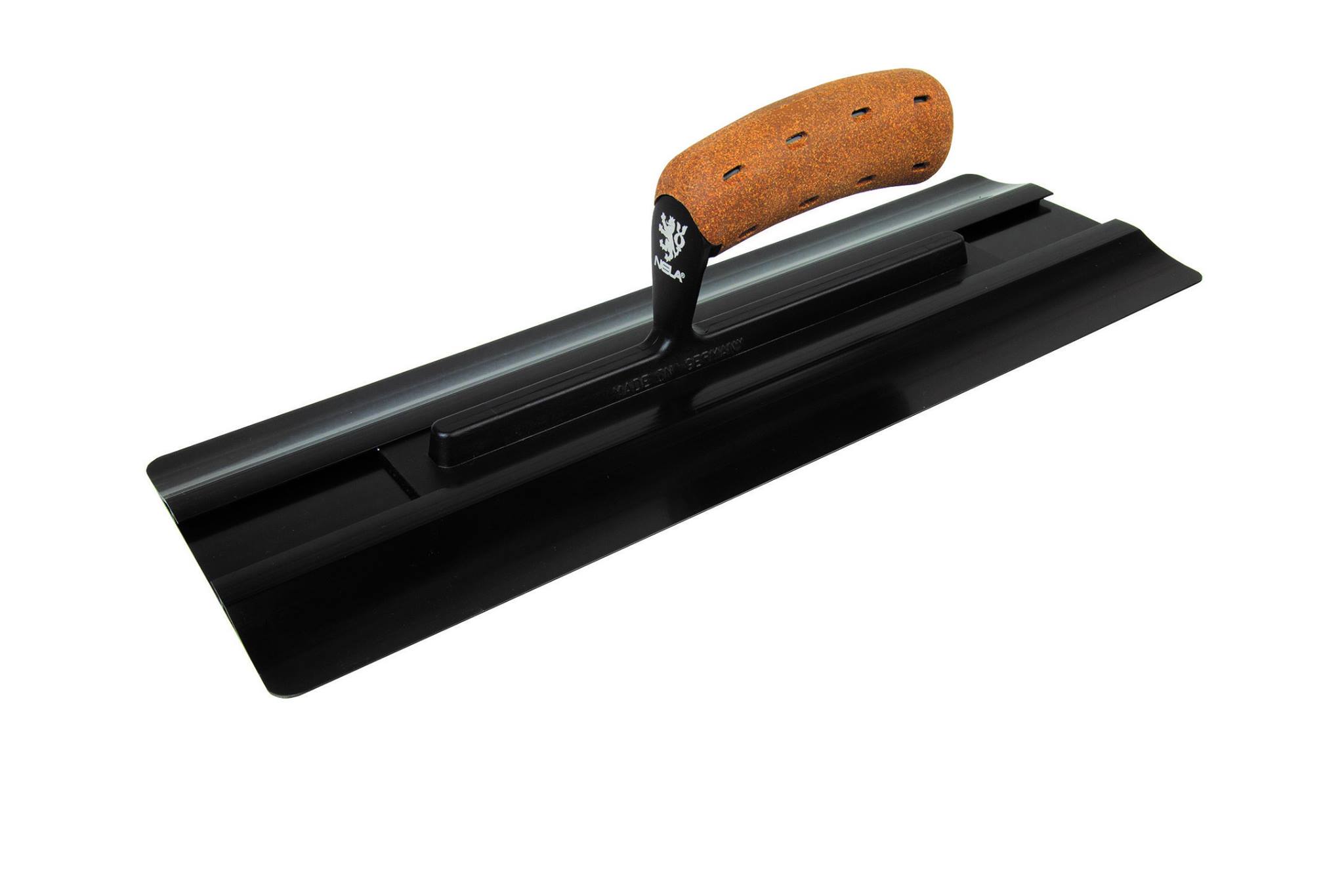 Well, today I decided to go and skim a ceiling and see if the NelaMax was going to live up to my expectations and see what it is like to use straight out the box.
Ok, let's get to the straight out the box, I would normally run some wet and dry paper down the plastic edges, but today I didn't as I wanted to see what it was like "straight out the box."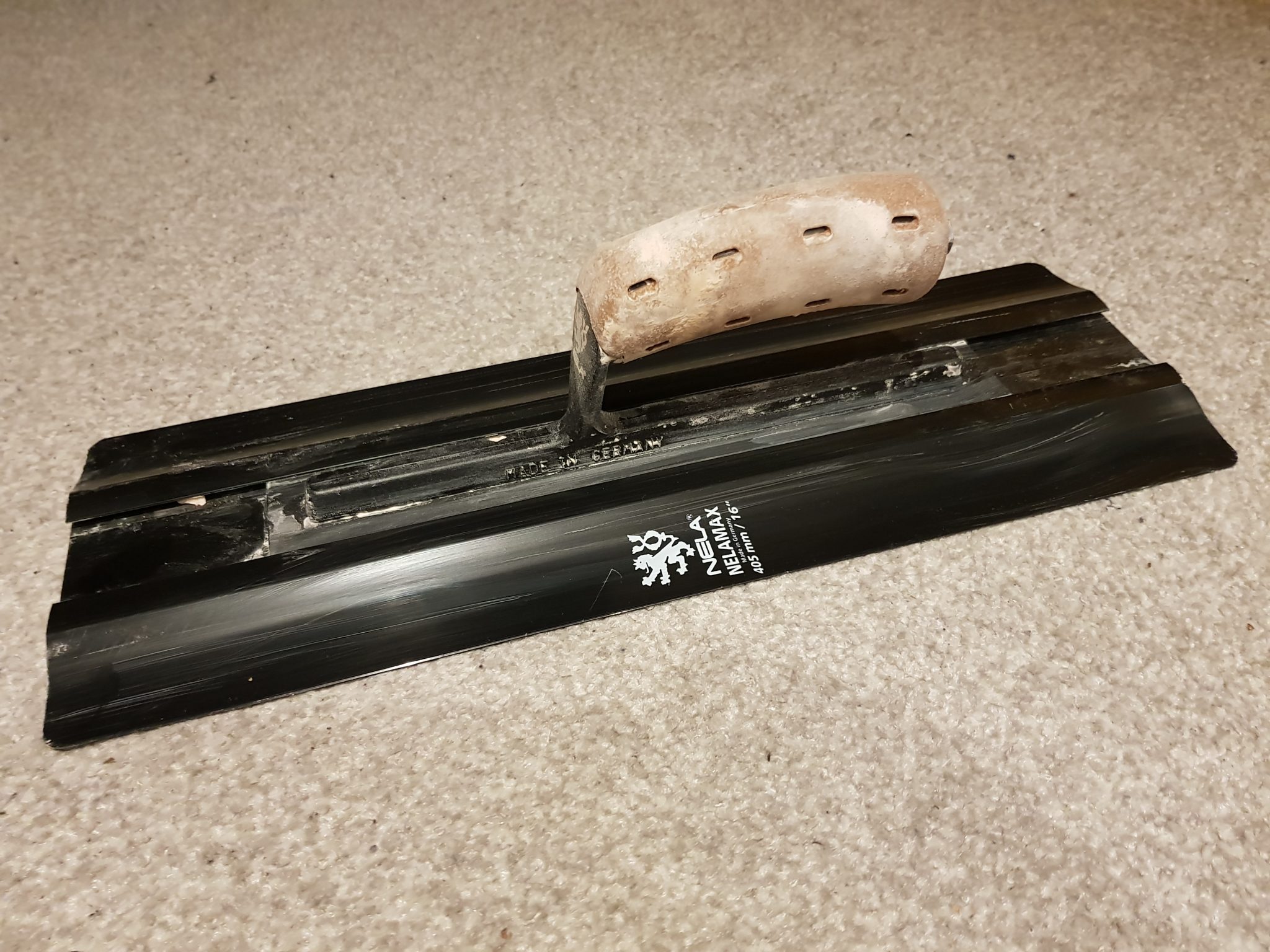 The ceiling was a kitchen ceiling and for a friend so if I cocked it up (unlikely) my reputation would stay intact.
I first coated the ceiling using my Marshalltown 16 inch trowel and then I quickly flatten in with an 18 inch Marshalltown. I then second coated and flattened in with the 16 inch Marshalltown stainless steel and then went for a cuppa.
When I returned to the ceiling and started troweling up with the 16-inch Marshalltown, the Multi-Finish was dragging and acting a little odd and I my heart sunk a little. It did that thing where it feels dry, but the trowel is still taking the gear off, and even with a mist of water the trowel is dragging, and the surface looked greasy and generally not very good.
NelaMax Saves The Day
Out came the NelaMax trowel and I started to trowel up the ceiling, straight away the ceiling started to come back together, and the finish was looking great. A quick flick with a brush around the edges and one more lick over with the NelaMax plastic trowel and I was as happy as larry with the finish.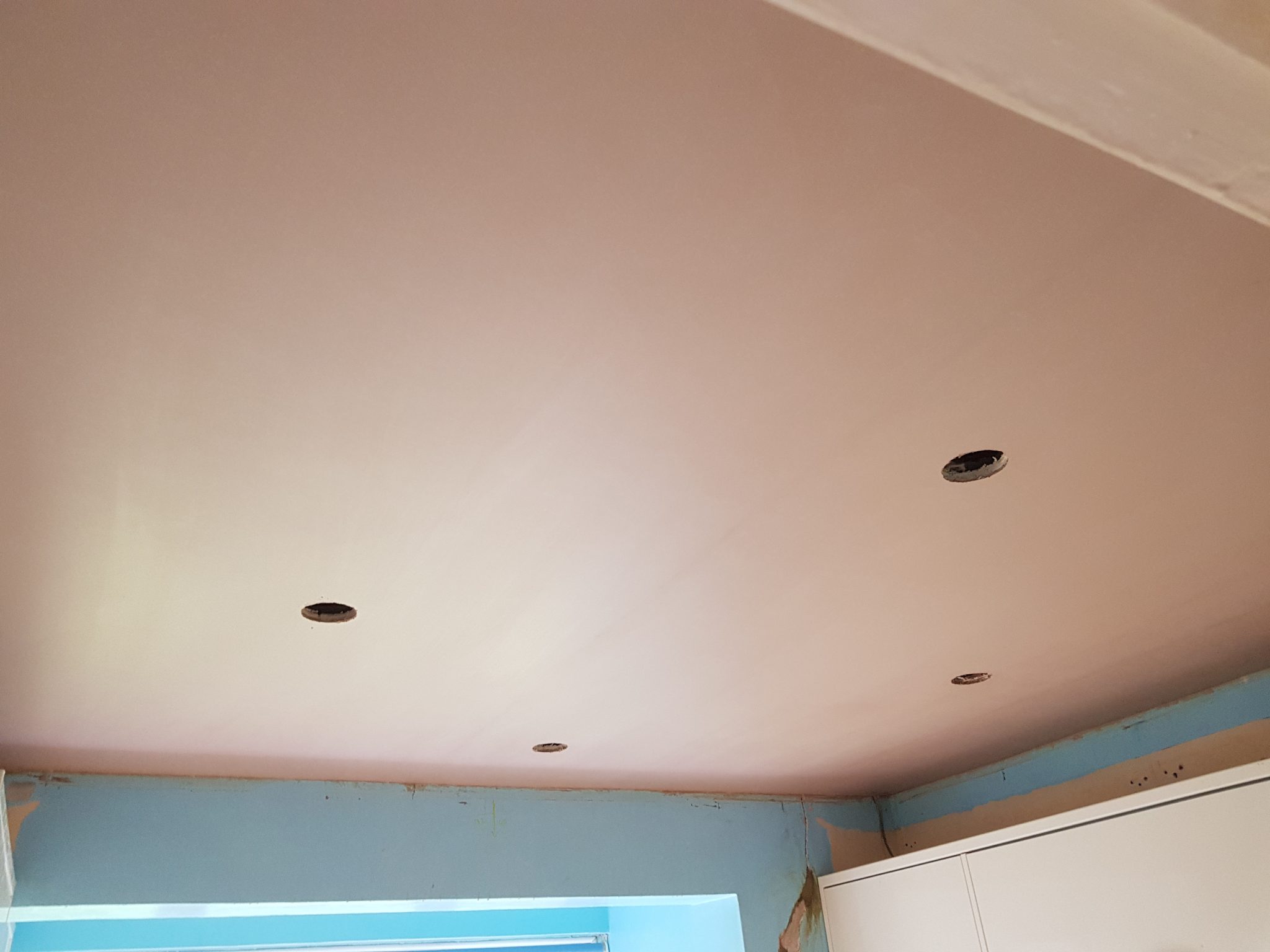 I don't like splashing water on plaster and have always just kept my trowel clean and wet when trowelling up rather than spraying tonnes of water and having rivers of water flowing and dripping from every surface.
I was over the moon with the finish, and I don't think the plaster would have finished anywhere near as good with a steel trowel as it did with a plastic trowel.
There are haters of plastic trowels, and I totally get that, and that's fine. When I first started using a plastic trowel I had to tweak my style of plastering, and over the years I have gotten used to changing my timings to suit, and for a lot of plasterers, this is where they can struggle.
There are also plasterers who like to put on and flatten in with plastic and also the flexible steel trowels. There have been plenty of photos shared of bumpy surfaces after people have used flexible trowels but I am sure it is because they are not getting their timings right. I have never had these issues, and I do scrutinise my plastered walls and ceilings with lights after I have used a new trowel to see what the finish is like and I have always been more than happy.
In Conclusion
Buy one. Honestly, I think you will be impressed and if you don't like it for whatever reason, you could always stick it on eBay and get your money back but to be honest I think you will like it.
The NelaMax costs about £34 for Plasterers 1 Stop Shop, and we all know how good Ryan is with his customer service so you won't be disappointed.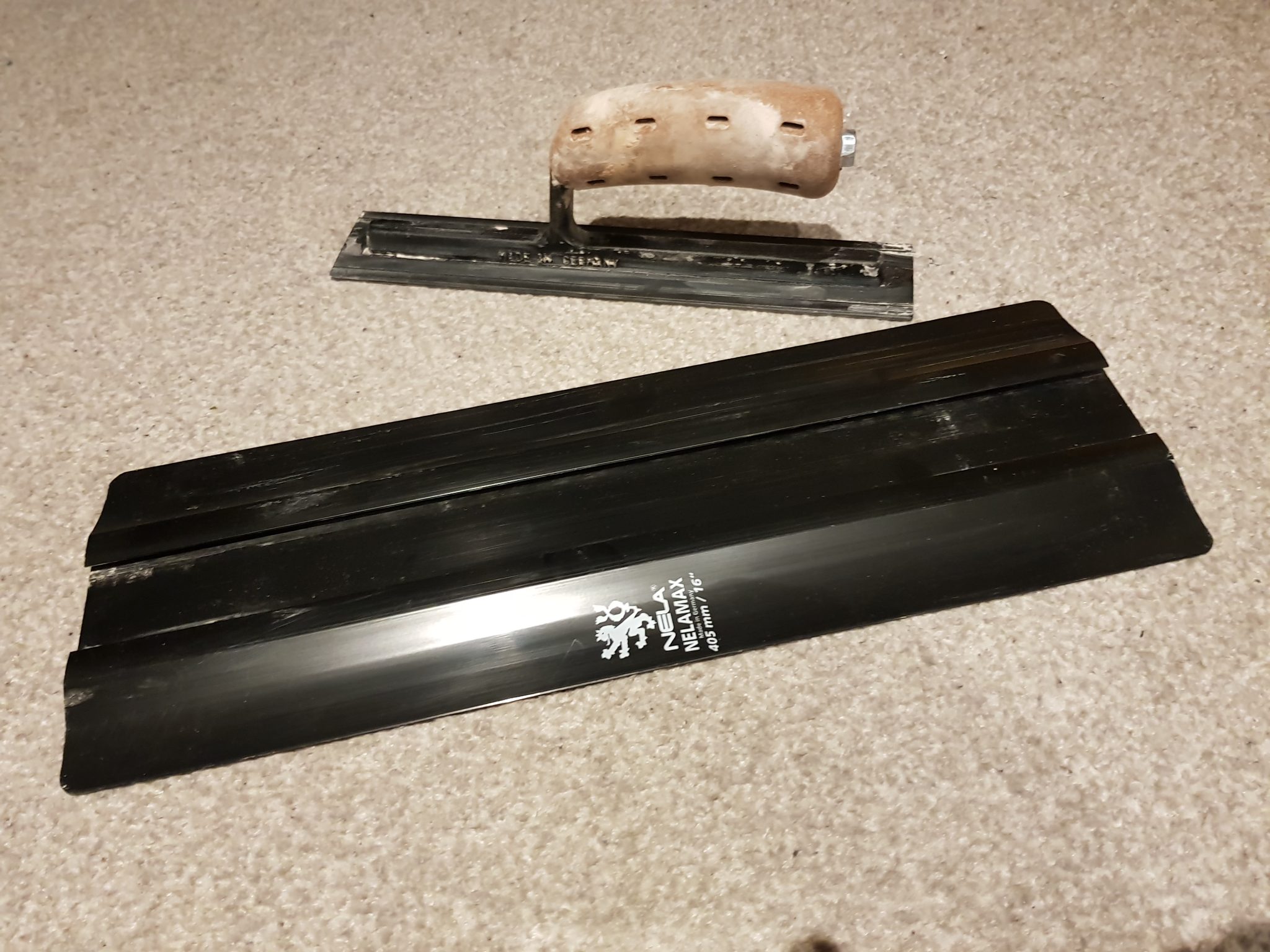 The blades can be easily replaces as well as they slide out nicely but also allows for you to potentially get in behind awkward spots as well.