Tomboy Plastering Ltd is an all female plastering company based in Manchester. It was founded by Naomi Hanmer in 2012 after completing her NVQ level three in plastering and several years experience on site working for her dad's company and learning the trade. Naomi grew up on the Isle of Skye and West Yorkshire so as you can imagine she's a hardcore northern lass!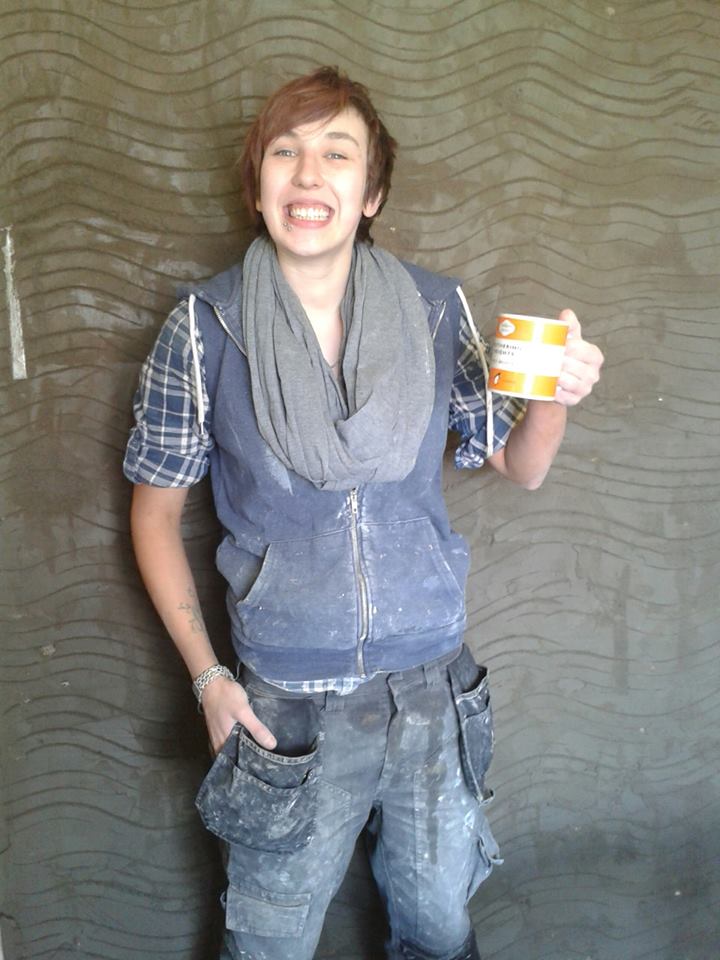 The other half of Tomboy Plastering is Jessica Ball. Jessica had founded her own one man band called, quite simply, Jess the Plasterer in 2010. Jessica's construction background lay in labouring for a Manchester based building company. She began learning the basics with roofing, air conditioning and being the general dog's body on domestic and commercial builds. Her love of art swayed her towards plastering and she began learning this skill on site before gaining her NVQ level two.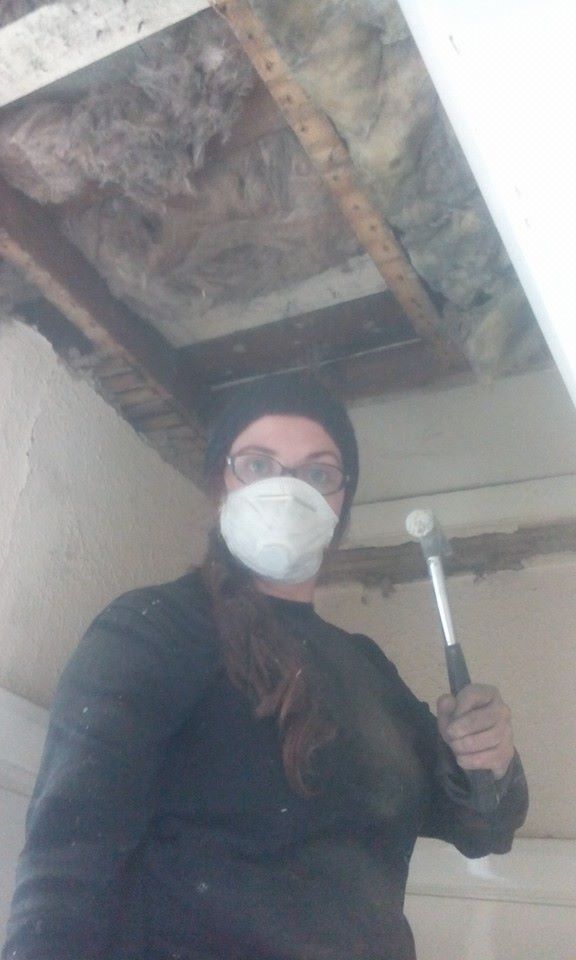 Naomi and Jess meet
Naomi and Jess met in 2014 while taking part in channel four's DIY SOS in Wigan. They swapped backgrounds, stories, got to see each other's work, who takes sugar, how much milk and generally had a good laugh! Off the back of this they began calling on one another to help out on jobs and before they realised what was happening they found themselves working together day in, day out!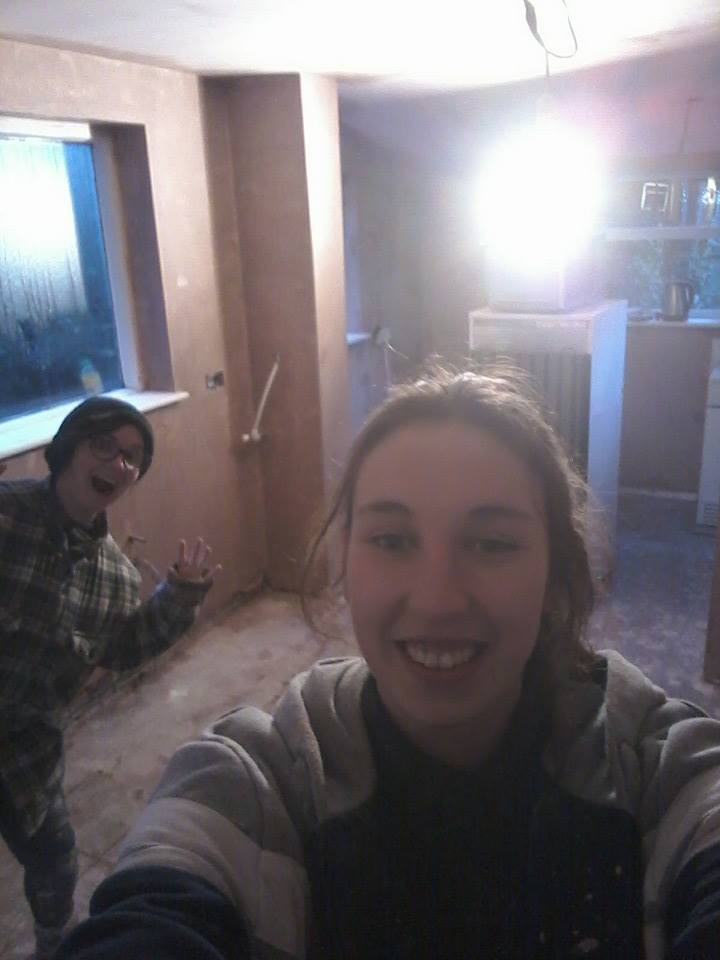 Where They Are Now
After working together for a year they decided love was in the air and one summer's day Naomi got down on one knee and asked Jess to make Tomboy Plastering the happiest limited company in the world and be MD for life and so after signing the necessary Company's House documents thus it was! A few weeks later Tomboy Plastering Ltd. was born! They now mainly work on domestic properties undertaking all aspects of plastering from re-skims to back to brick renovations and some rendering in the summer months, as well as having worked on some commercial projects for well known and trusted building companies. Life is good.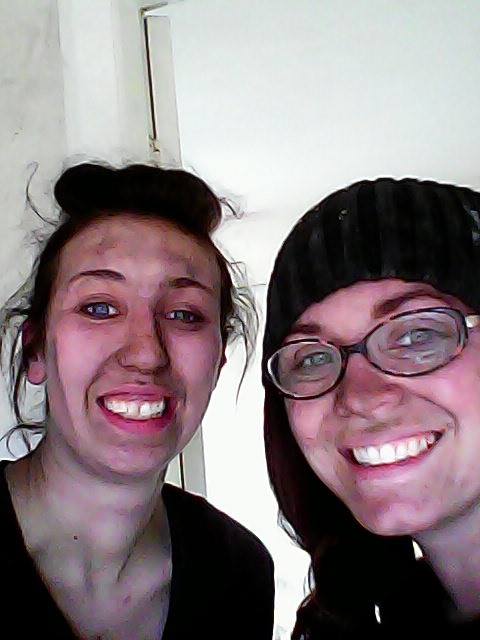 Tomboy's Future
At Tomboy Plastering we're always looking to the future. Naomi is constantly coming into work with business plans and ideas scrawled on pieces of paper. Our goal is to grow the business into a large all female plastering company. Whilst we do not wish to appear sexist this is simply our business niche.
Currently figures show that 6% of trade is now women and that figure is growing as society moves on and stigmas are slowly beginning to ebb away. We have discussed the possibility of giving careers talks in schools and raising awareness to all younger people, not just girls, that the construction industry offers great careers and a happy life style. It offers the ability to be your own boss, learn a skill, and learn how to grow and conduct a business and well as the pride that you can feel in each working day.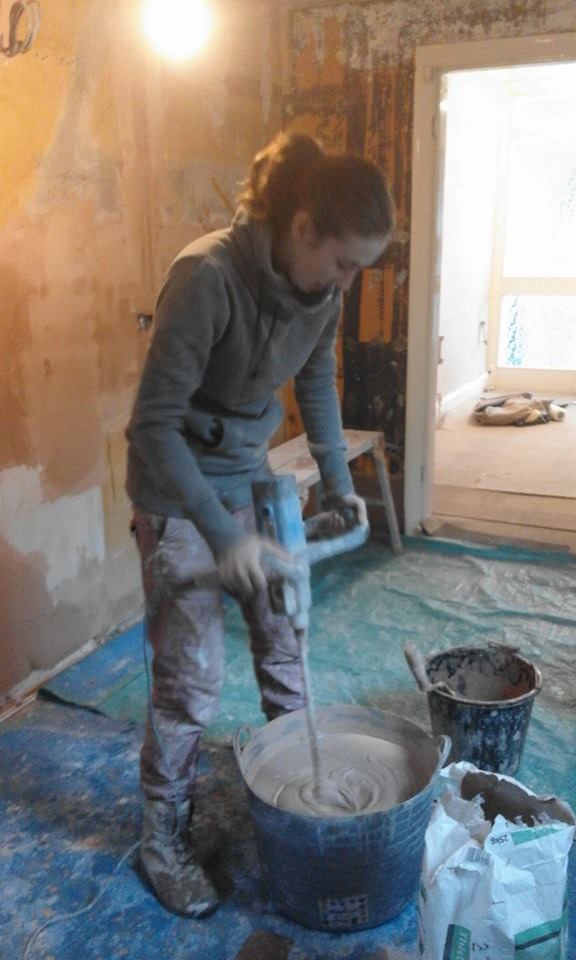 Our ultimate goal is to go into property ourselves; buying houses and renovating them for sale, potentially gathering a portfolio of properties for rent in the future as our own pension scheme. We are very excited about the future of Tomboy Plastering…. Watch this space!
Ni and Jess
Tomboy Plastering Ltd.