Can You Plaster Over Tiles?
Where do we start with this very, very common question? Yes, you can plaster over tiles only if you prepare the tiles you want to plaster over correctly then you can plaster over tiles.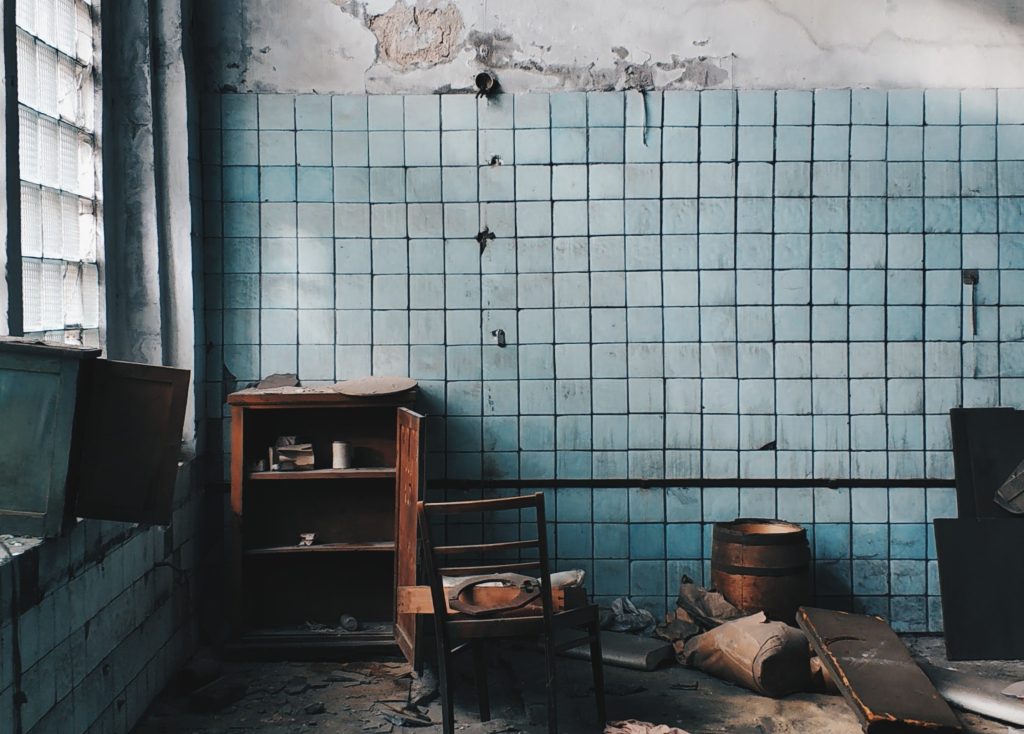 However, just because you can plaster over tiles does not mean you should do it. Before we go down that route, we will look at what to do if you want to plaster over tiles.
Wall preparation
As I write this, I am trying my hardest to think up why anybody would want to plaster over tiles and consider the scenario. Trust me, I am struggling, but I think we will make up a situation and run with that and see how I can guide you.
The Scenario
(I am clutching at straws) You are at a property, and the room is tiled floor to ceiling, and the customer is very, very, very poor and can't afford to pay to have the tiles removed and the walls prepped and skimmed correctly. So the customer has called you and explained the situation, and you have agreed in writing that they want to plaster over the tiles, and as a plasterer, we are not giving any warranties.
I almost believed that scenario myself.
How to plaster over tiles
Let us assume that the tiles on the wall are in good condition and glossy finished (just to make things a bit harder). The wall tiles also have a few gentle bumps, and the grout is ok but is a bit crumbly in places.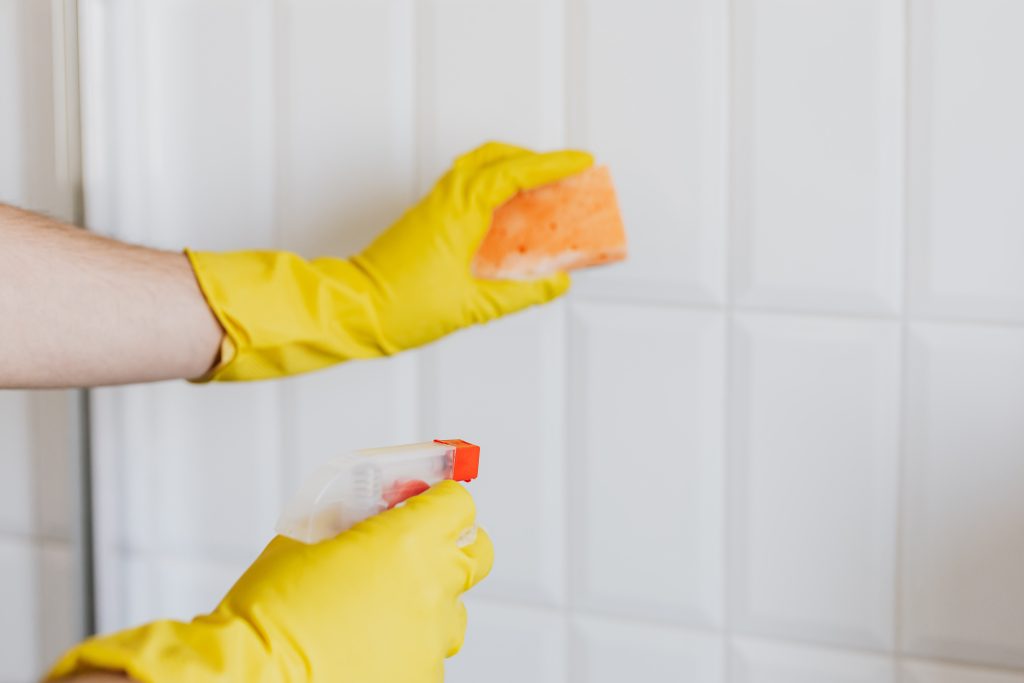 So the first thing I would do to prepare for plastering over tiles is remove all of the loose grout and give the walls a very good scrub with sugar soap. After the tiles are clean and dry, I would then use a product called Blue Grit, and the Febond say that this can be used over ceramic tiles, which is ideal.
What is Blue Grit? Can you use it on Ceramic Tiles?
Febond Blue Grit is a fantastic product, and I have used it a lot over the years, even on surfaces like artex ceilings and walls. Febond Blue Grit is just the job.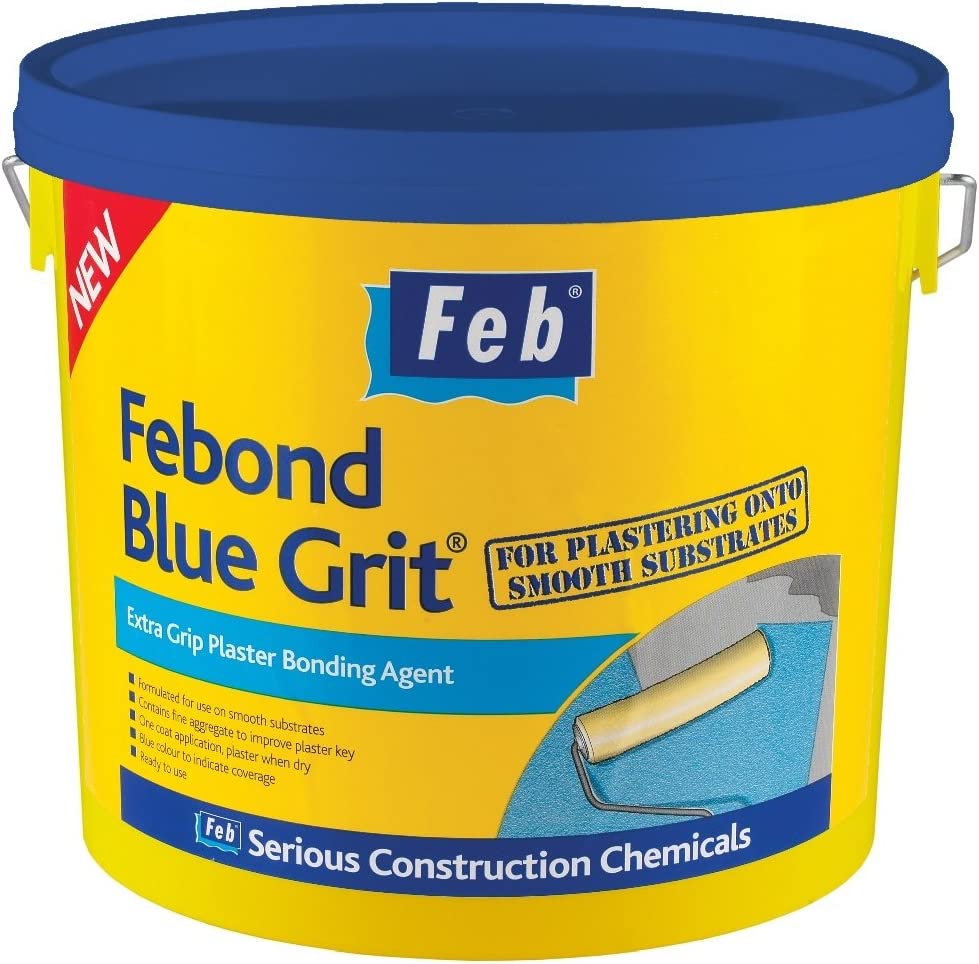 Febond Blue Grit has fine aggregate, providing a mechanical key for the plaster to stick to. You can use blue grit on pretty much any surface, but Febond says that you can use it over plaster, concrete and ceramic tiles which is why it will be perfect for plastering over tiles in our case.
Blue grit is ready to use straight out of the tub and can be applied by a brush or a roller. As you can probably guess, Febond Blue Grit is blue, so it is very obvious if you have missed any of the surfaces you want to plaster.
Back to How to plaster over tiles
Once the blue grit is applied, I would then wait for the Febond Blue Grit to dry completely, and I mean entirely. I would wait till the very next day, and if it is still wet, I will wait till it is bone dry.
I have tried plastering over Blue Grit and the likes of Bond-it before it has completely dried, and it was an absolute nightmare. I won't ever make that mistake again, and I hope you will not make the same mistake as I have done in the past.
Once the grit is dry, you can start plastering over the tiles. I suggest using bonding plaster first to give the tiles a very tight coat and then skim with two coats of Multi Finish plaster.
However, this could change, and you may get a great finish by skimming as you would over plasterboard, so you will have to make this call. I would use a three-coat skim method to get an excellent finish.
The actual part of plastering over tiles is the easy bit, and anybody competent in plastering will be able to tackle this, but making sure the preparation work is done is what will make plastering over tiles a problem.
In Conclusion
Yes, you can plaster over tiles, and you will probably get away with it, but personally, I have always removed the tiles first and used a backing plaster, then skimmed for the perfect finish. I will never say never, as you never know what situations and scenarios are ahead, but I don't think I could sleep at night knowing I had plastered over ceramic tiles.
I hope you have enjoyed reading about plastering over tiles. We are writing about these topics because we are getting lots of questions via email and on our forums, and instead of replying to all these people with the same answer, being able to direct them here instead would be a lot better.
If you have enjoyed this post, then please follow us on Facebook, and you can also find us over at The Plasterers Forum.