Mineral TC is a self-coloured mineral thin coat render, designed for a variety of substrates, it is not only water repellent but can be applied at a minimum temperature of 1°C.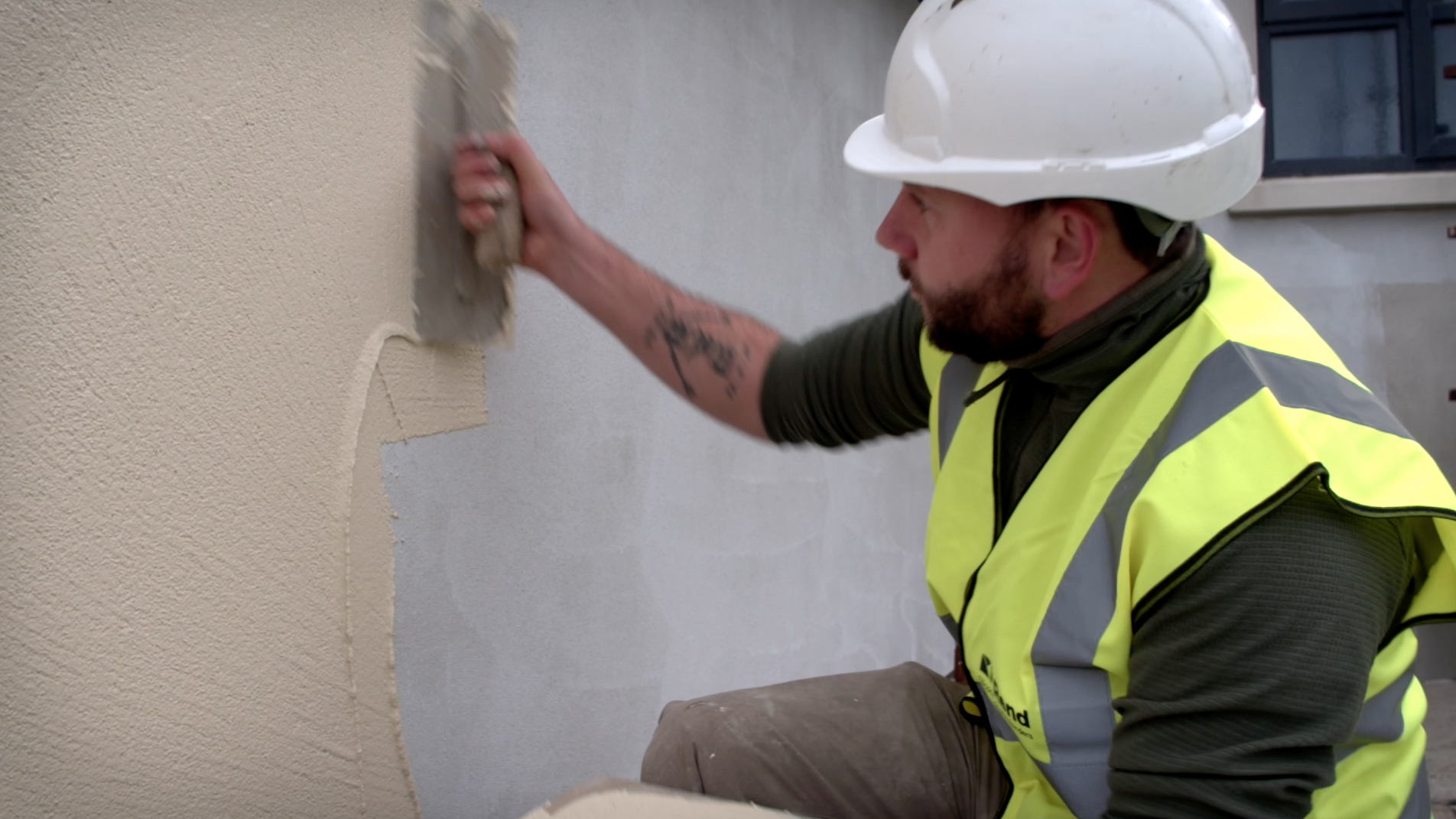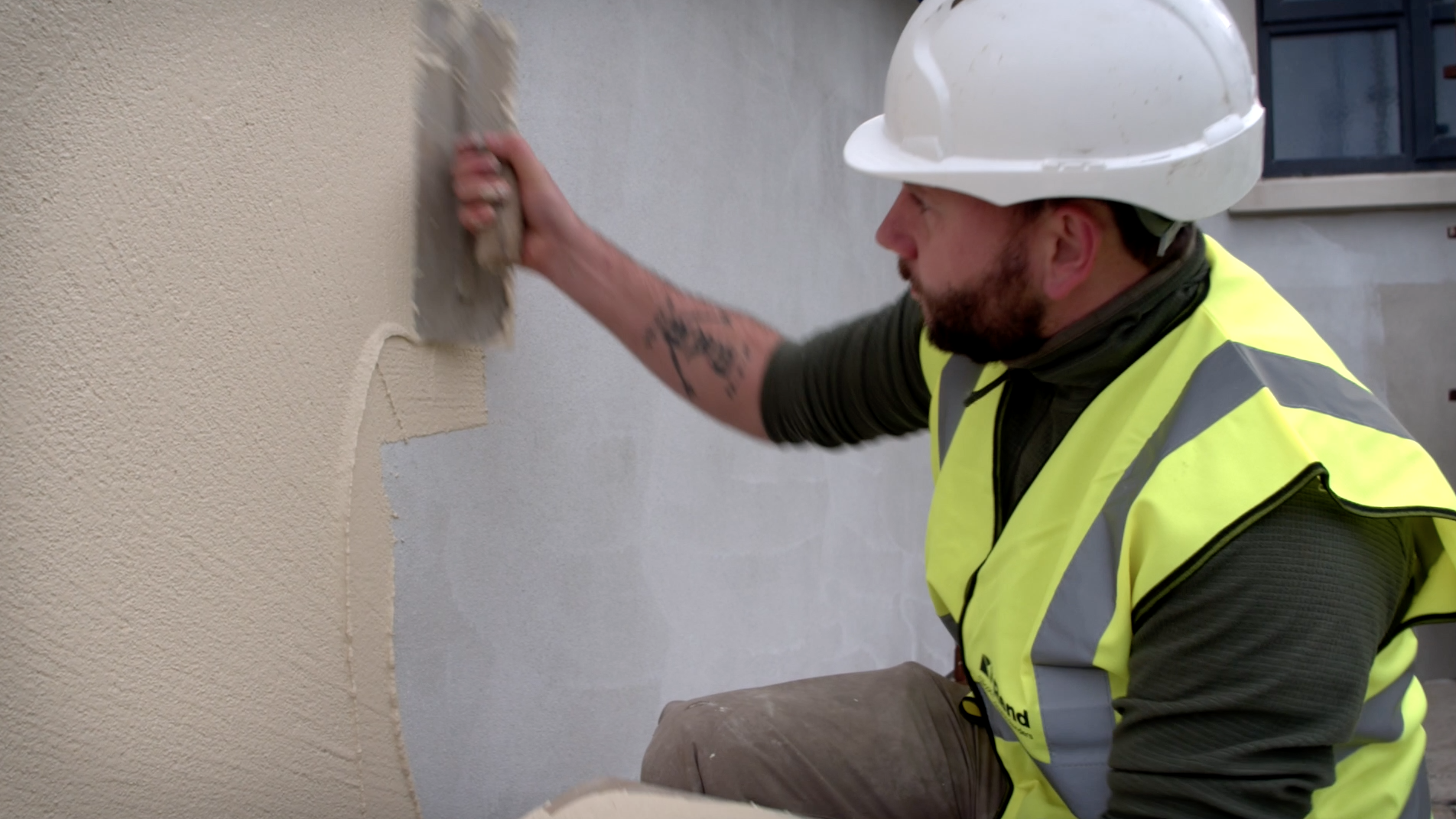 As we approach the winter months' applicators will not be delayed with the cold weather. Mineral TC is ideal for winter working to provide an attractive, low maintenance finish. It has faster drying times at lower temperatures and high humidity than most conventional organic polymer based thin coat renders. Although primarily for external application, Mineral TC can also be used internally.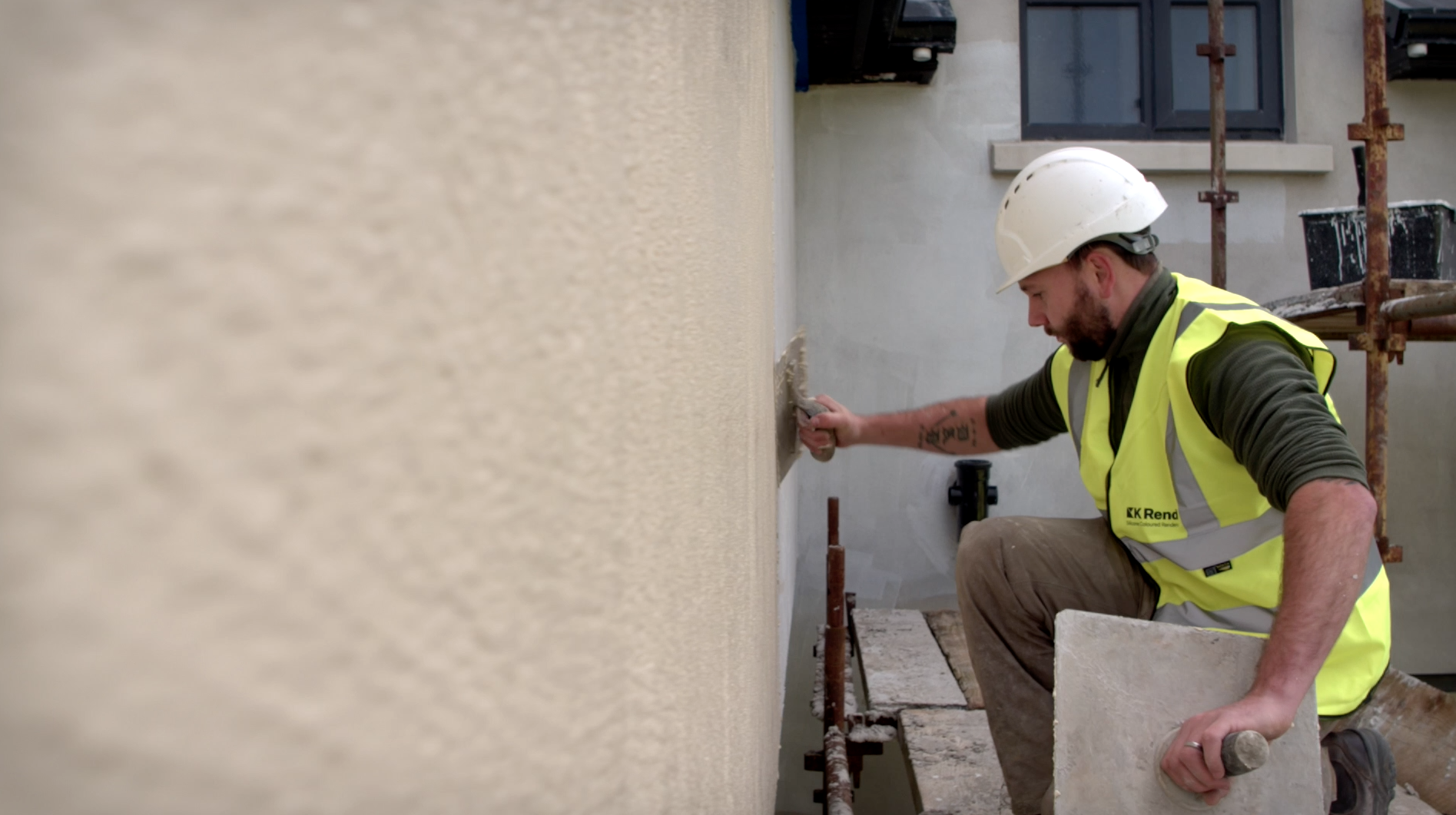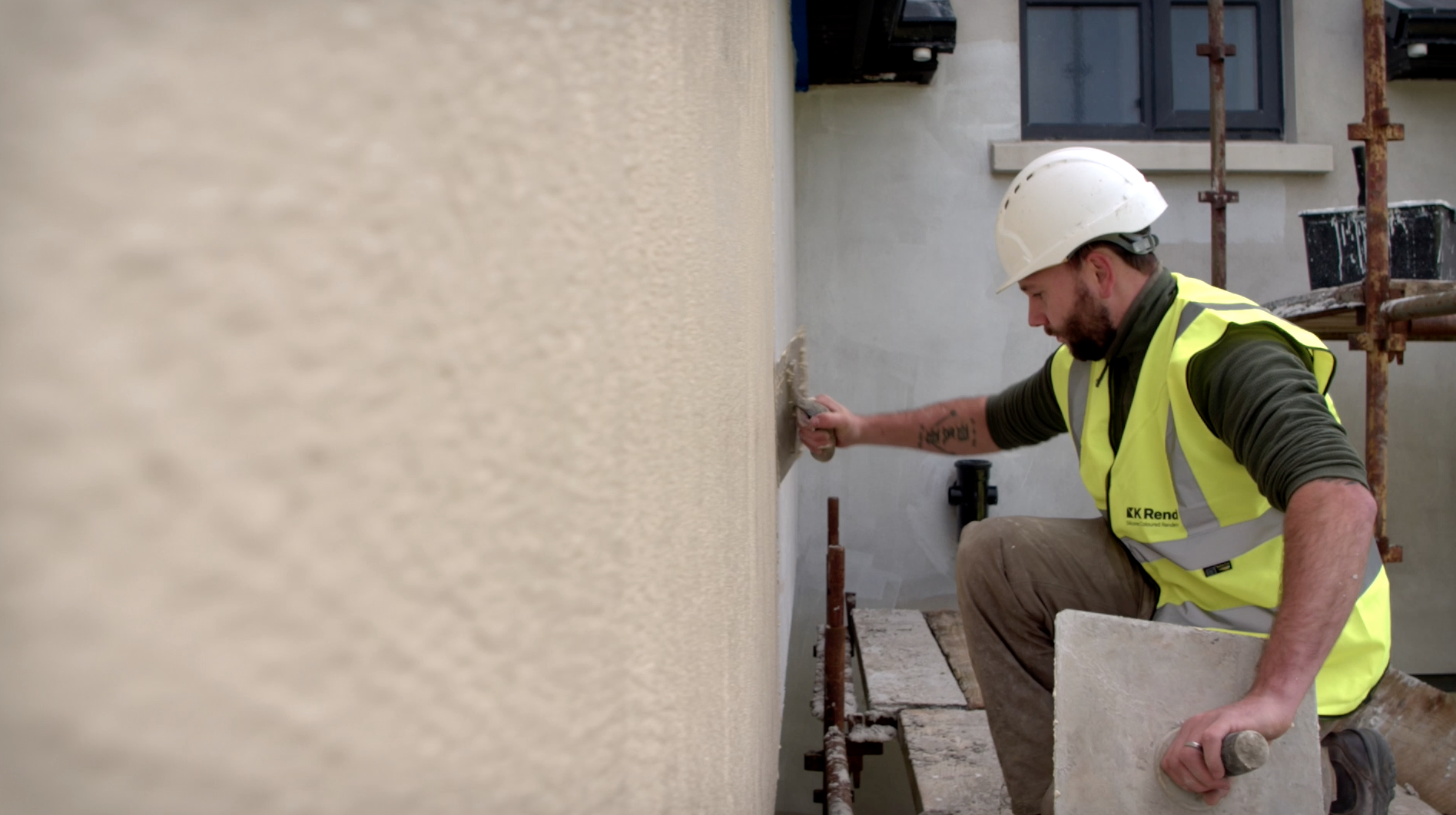 It is available in 2 textures and 4 standard colours – Pure White, Granite, Pearl and Wheaten. However alternative colours may be achieved by subsequent application of K Rend Colour Enhance, a high performance water-based coating.
A K Rend basecoat is recommended to be applied prior to Mineral TC and should not be rendered in conditions of strong sunshine, wind or onto damp and frozen substrates.
K Rend Mineral TC from K Rend on Vimeo.
For Technical Support please contact K Rend on 028 2826 0766 or email [email protected].