What is concrete venetian plaster?
Interior design is an ever-evolving industry. When visiting the multiple design shows worldwide, it never ceases to amaze me how many new products and styles enter the ranks each year. Some are newly emerging, and some return around a second or third time. Upon visiting the design shows each year, I will see many trends come and go. 
But one material that tends to stay and has had its feet quite comfortably under the table for some time now is concrete.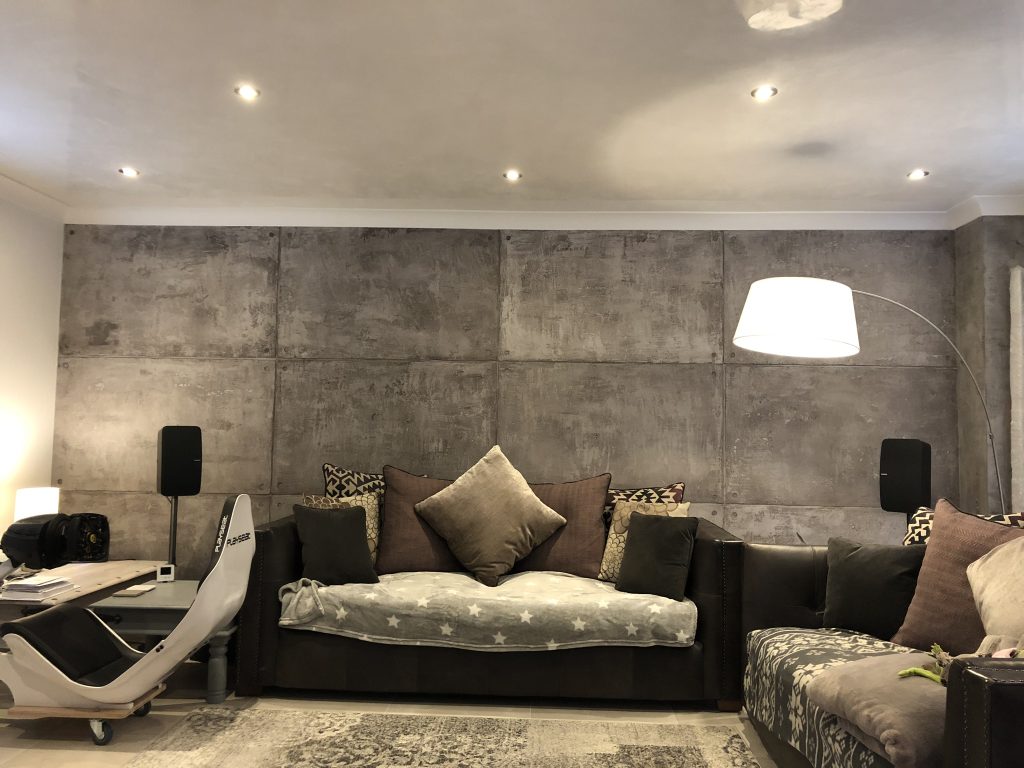 Once regarded as a purely functional material for its strength, longevity and speed to work with during the building process. Concrete has started to become more celebrated for its aesthetics. And ever since the human race started revamping industrial spaces, concrete has even started finding its place in the residential interior design field.
Personally, I have always loved concrete. Coming from a street art background, I have spent many years studying concrete walls. I love to see how nature integrates with human-made concrete walls. The way that the rain will fall and make passage down towards the earth. How moss forms in areas that catch just the right amount of light and water.
Venetian Plastering Trends
An emerging trend, yet still uncommon, is using concrete Venetian plaster in interior spaces. Concrete is starting to play more and more of a significant role in the interior design field than purely in architecture. And a very well-deserved role too! There was a time when an interior designer would walk into a newly formed concrete building, and the first job would be to cover up the ghastly, shuttered concrete elevations. Plaster, Drylining, in fact, absolutely anything would deem more suitable than concrete walls on show. Now, quite the opposite is happening.
Concrete Venetian plaster is being utilised on walls and ceilings to give the appearance of concrete used for architectural purposes. Concrete Venetian plaster, if used correctly, can be a real statement piece, and many are surprised at just how many forms it comes in. Venetian plaster has been used for centuries. It originated in Venice, hence the name, and traditionally it usually consists of three main products, crushed marble, high-quality lime and colour pigment. The crushed marble comes in various sizes, from marble flour, right through to big chunks of aggregate.
As you can imagine, the finer the crushed marble, the smoother, higher shine to the finish. The skilled artisan will carefully measure out the correct ingredient ratio according to the job at hand.
The application technique is adapted to the product chosen. This will almost always consist of preparation, primer, several layers of Venetian plaster and then a protection layer or wax. Venetian plaster finishes can vary from highly polished concrete to gritty, gnarly architectural concrete. Plus, the array of colours and tones can be added to the Venetian plaster, and you have one of the most versatile products on the market.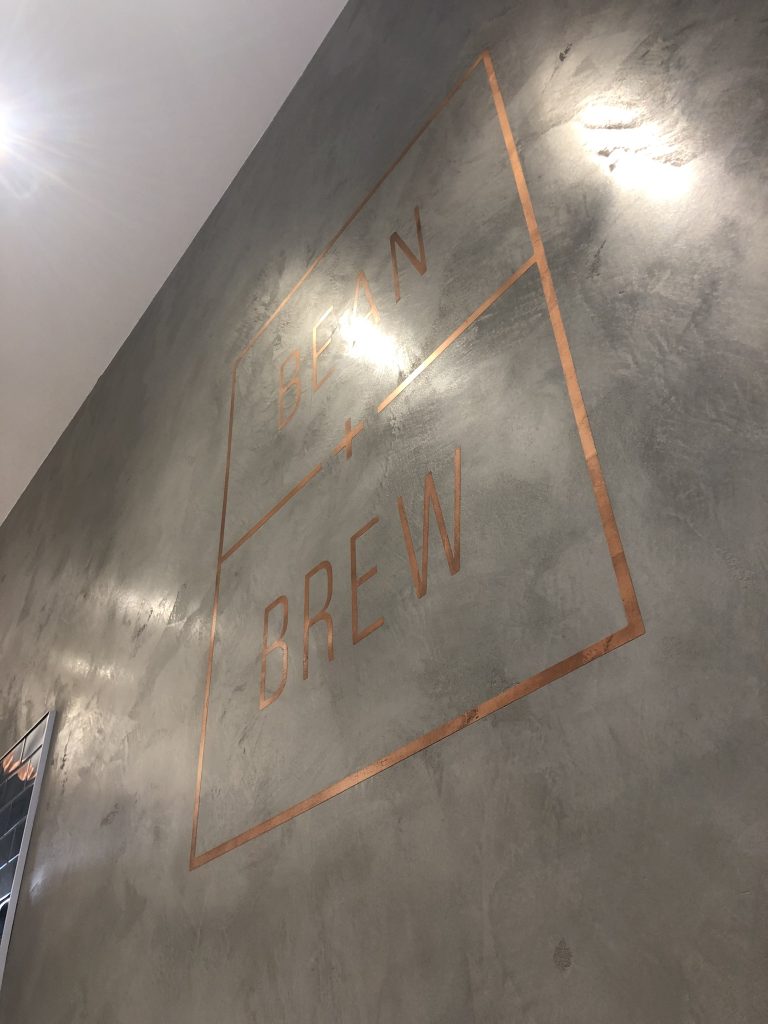 There are so many choices with concrete Venetian plaster. At Hikitia surface design, we have been asked to install smooth polished concrete walls in salons for a well-known London chain of hairdressers, shuttered concrete to give the appearance of a wall that was shuttered and formed in concrete. We even added darker tones of pigment to give the authenticity of shuttering oil dripping down the concrete face. A very effective concrete Venetian plaster finish is one that will have you fooled into thinking that it has always been there. This is only achievable by a Venetian plaster artist who knows what they are doing with this product. My advice is to do your research, ask to see many samples, and always check out previous work. Long-lasting, design-focused.
How Much Does Venetian Cost?
From a cost point of view, concrete Venetian plaster finishes may not be as expensive as you think. Being a less refined finish, it's one of the quicker products to apply. Somewhere in the region, between £95 and £130 per square metre, depending on the type of finish you would like on your concrete.
Plus, don't forget that Concrete Venetian plaster can be a great product to use with logo and stencil work. This can be done in order to achieve a style that looks as if it has been chiselled or etched into the concrete facade. Concrete plaster is incredibly durable and highly resistant to chips and cracks. However, if you find that your concrete Venetian wall does take a heavy knock, it's a very forgiving finish and, in my humble opinion, looks better with age.
An ideal product for areas of high traffic such as service and retail outlets.