Saint-Gobain Weber is returning to the Chartered Institute of Housing (CIH) Conference + Exhibition, 28 – 30 June 2016, Manchester Central. Located opposite the Community Initiatives Café on Stand F16 Weber will exhibit a wide and diverse product range reflective of the company's award-winning portfolio. Weber offer systems and products that provide a cost effective designed for new build projects and for the upgrade and maintenance of Britain's ageing housing stock.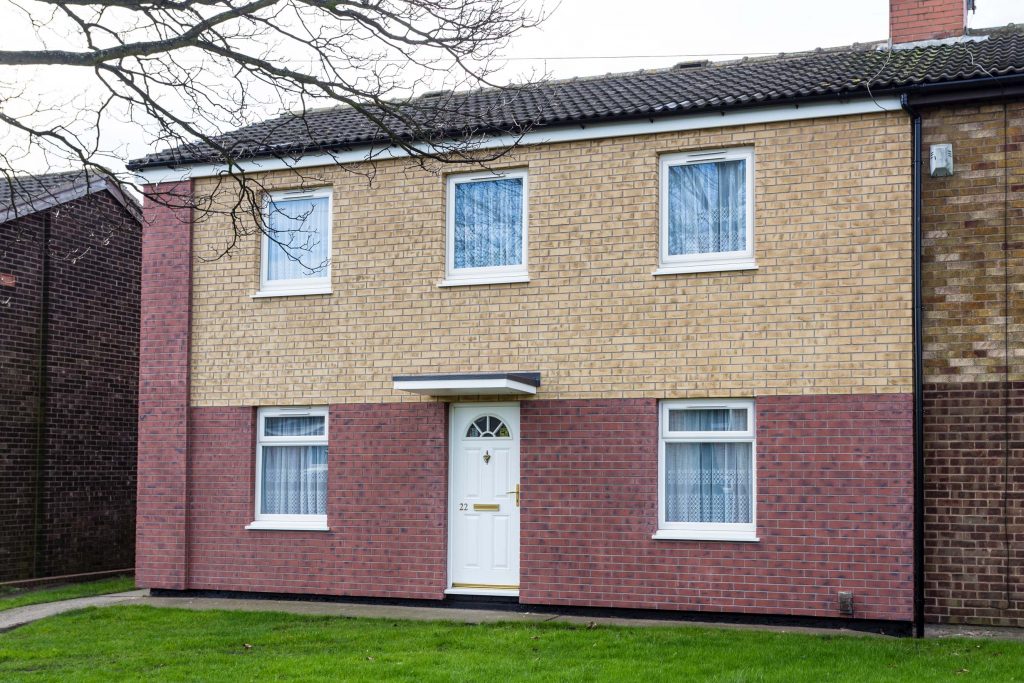 High performance, innovative BBA registered and Energy Saving Trust listed External Wall Insulation (EWI) systems in the weber.therm range are capable of dramatically improving thermal efficiency of buildings in line with the challenging demands of current Building Regulations. weber.therm EWI extends the life of existing buildings, particularly hard-to-treat properties, by keeping the old structure warm and stable and at the same time considerably improving the aesthetics of entire streetscapes for the wellbeing of tenants.
Visitor's will also discover Saint-Gobain Weber's extensive range of market-leading renders and decorative finishes including flexirend highbuild, a decorative and protective resin-based coating that provides a high-quality, weather resistant finish or the BRE A+ rated weber.pral M monocouche render with One Coat Technology, manufactured to allow fast and easy application, including machine spray rendering.
"We are inviting our visitors to take a relaxing break and join us for a coffee in our café area on the stand" says Tracey Dempster, marketing manager, Saint-Gobain Weber. "This show provides the opportunity to bring our diverse range together supported with technical expertise in systems, services and materials. Our mission is to help improve the quality of housing stock for the ultimate benefit of landlords and property owners and for the satisfaction of their tenants."
Also available on Stand F16 will be products and case studies illustrating UK manufactured technical mortars for concrete repair and protection; versatile and technically advanced materials for tile preparation, adhesive and grout, and the innovative range of commercial flooring screeds which are quick and easy to install and provide a reliable and durable finish.
On the neighbouring Stand E22 Saint-Gobain will exhibit products, services, systems and concepts that represent the entire Group.
For more information about CIH Conference + Exhibition, or for technical support, please contact Saint-Gobain Weber on 08703 330 070, or visit www.netweber.co.uk. Customers in Ireland should call 028 9335 2999 or visit www.weber.ie
A free download of the weber.app for iPhone and iPad users is also available from iTunes and from Google Play for Android smartphones and tablet users. Follow Saint-Gobain Weber on Twitter @SGWeberUK for the latest company news and updates.