Dulux Trade Pyroshield Durable Eggshell has been used in the redecoration of Venture Court, a development of 16 flats in Liverpool, managed by Venture Housing Association. As part of its annual cyclical painting programme, Pyroshield Durable Eggshell was specified for the full redecoration of all interior communal areas at the scheme in Birkenhead, which is home to over 16 residents.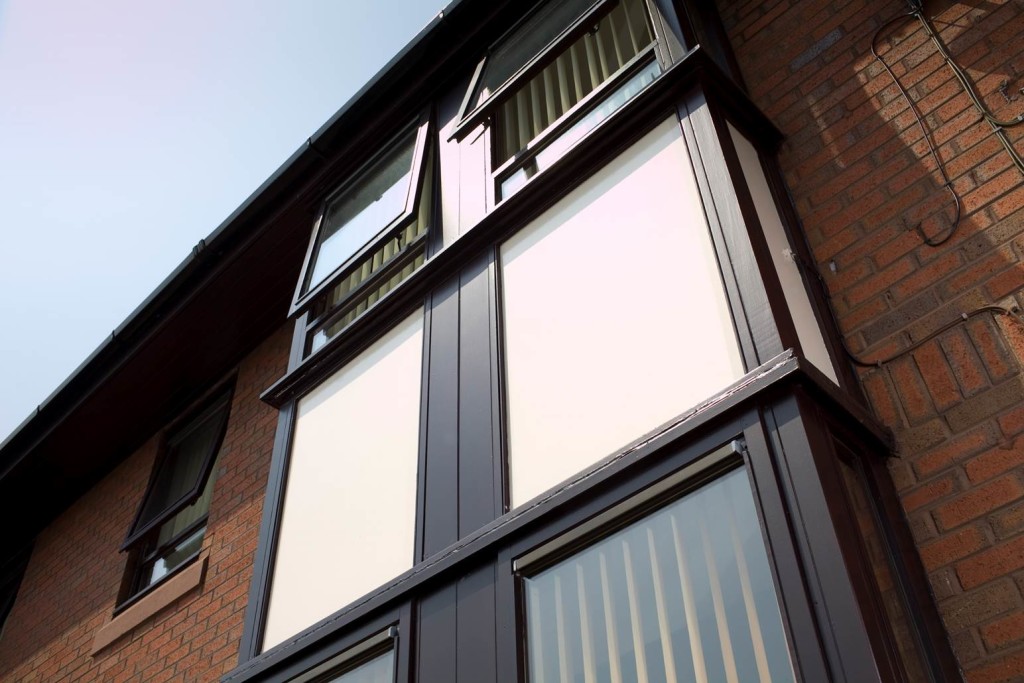 The key requirement of the redecoration programme was to achieve the mandatory Class O rating, of the Building Regulations Approved document B, for the high traffic areas such as the public spaces and escape routes.
To ensure the homes complied with the legislation, the housing association called in Dulux Trade's expert team to complete a thorough substrate assessment and determine which coatings were required to get the surfaces back in line with legislation.
Following this assessment, Dulux Trade Pyroshield Durable Eggshell, a flame retardant coating that inhibits the spread of flame on previously painted surfaces, was selected for the scheme because it upgrades surfaces of fire classification from Class 3 to Class O to meet the regulations.
AW Byrne painting contractors applied Dulux Trade Pyroshield Durable Eggshell to all the interior walls and ceilings in the shared areas of the homes. The paint was applied in a variety of cream shades, including Natural Wicker, Magnolia Roman White and Almost Oyster.
Ray Crookall, Contracts Manager at AW Byrne Contracting, said: "The flame retardant coating system is water-based, quick drying and low odour with a new non-hazardous formulation. As well as helping to prevent flame spread, the durable formulation is highly scuff and stain resistant, and washable so it's ideal for the communal areas that tend to experience heavy footfall."
In addition to renovating the interior of the housing stock, previously painted exterior surfaces, including the walls, trim and fascia boards, were also given a new coat of paint using Dulux Trade Weathershield Opaque, Weathershield High Gloss and Dulux Trade Undercoat and Gloss.
Andrew Appiah, Resident Services Manager at Venture Housing, said: "The residents helped to pick out the colour schemes for the refurbishment and they are extremely satisfied with the finished result. By using Pyroshield, we have not only met the required fire safety regulations, we have given our residents and staff extra time to evacuate in the event of a fire, which is really important. We knowingly chose tough, durable products so that the properties will look good for longer and will help to extend our maintenance cycles."
For more information on Pyroshield, visit www.duluxtrade.co.uk/pyroshield