It's my last day at Gold Trowel North where I have been learning the basics of venetian plaster and it is most definitely been an eye opener into the venetian plaster industry.
Today is all about buffing and polishing and applying waxes and polishes to our finishes and generally making our sample boards shine and look stunning…. well thats the plan.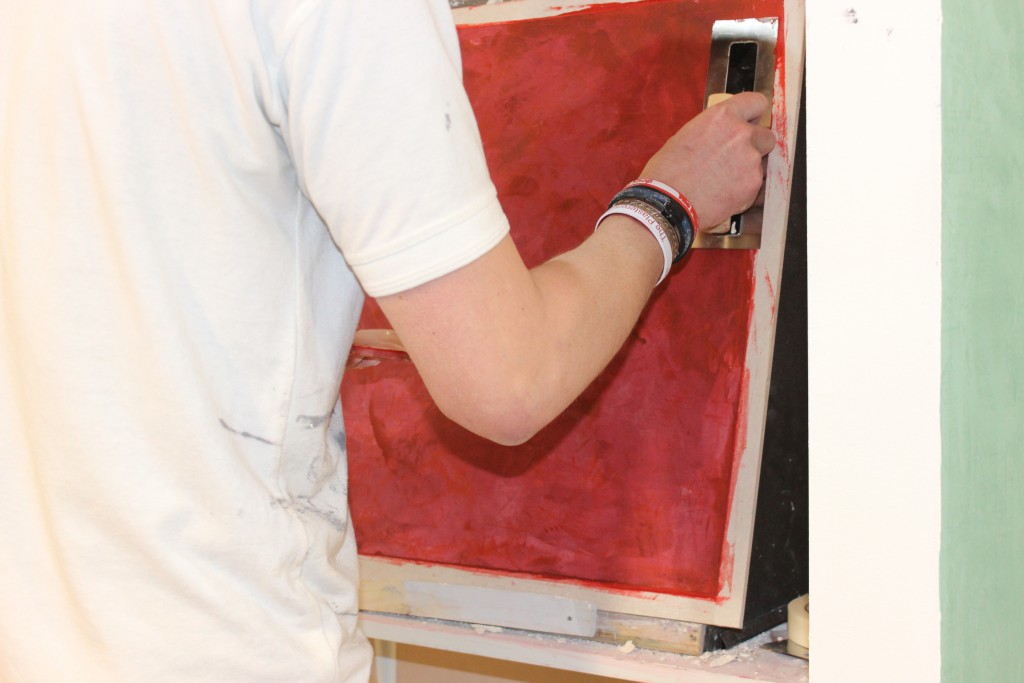 The first sample board I will be polishing up is the red/pink Classic finish and this is one of my favourite boards.
We mixed some natural wax with some red colour and troweled the wax on, this was so that the wax would repair a couple of naughty bits in my sample and once this was applied we let it harden a little and then whipped over the top again with more natural wax.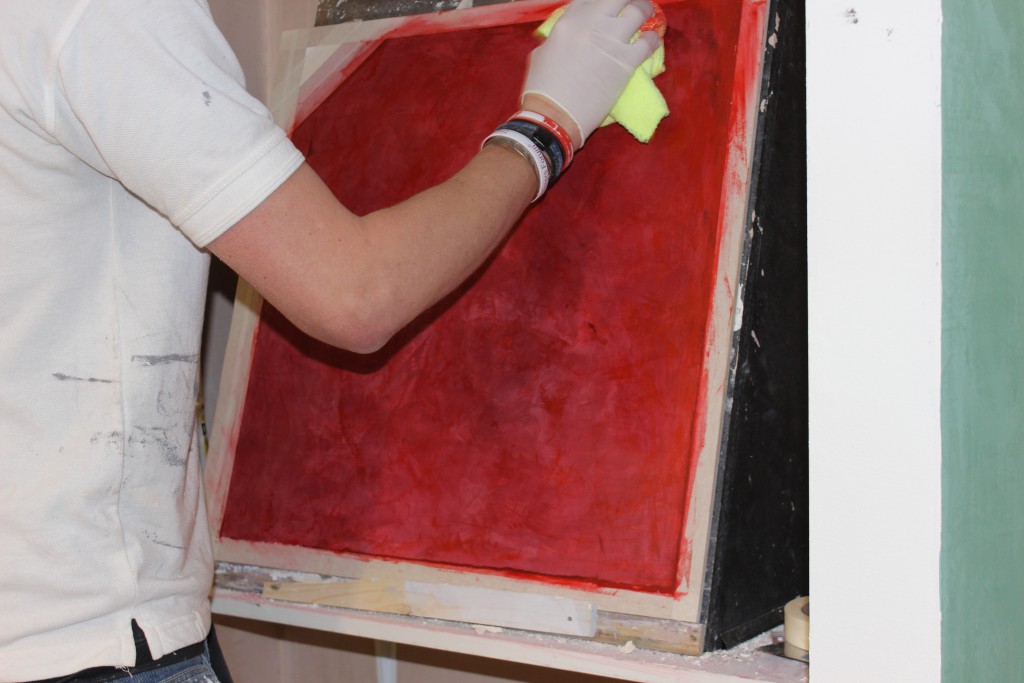 I polished this one up by hand and I have to say I was blown away by how good it looked.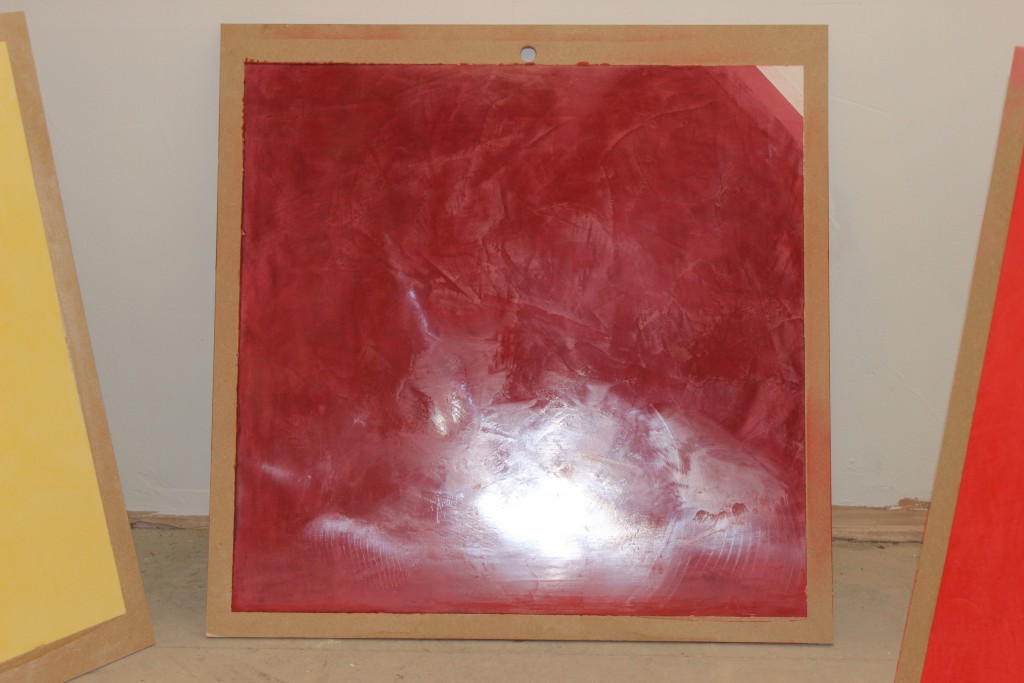 We used natural wax on all of the finishes except the comet and dolomite finishes which we used paraffin.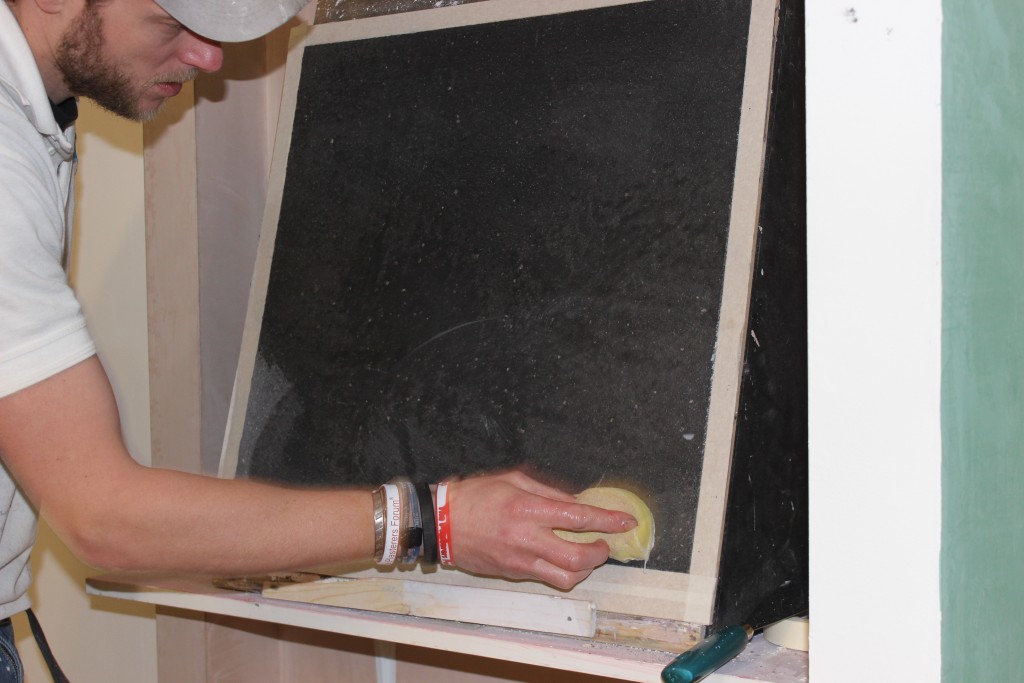 A polishing mop was used to polish up the other boards as this is a lot easier (as you would expect) but you have to be aware that you do not burn through the wax. It does leave an awesome finish.
The sample boards are a great idea and are a good way to show off your handy work to friends and family. I did about 11 sample boards but the others on the course did about 14 I think which is about average for the time scales I would say.
Here are a few shots of my sample boards.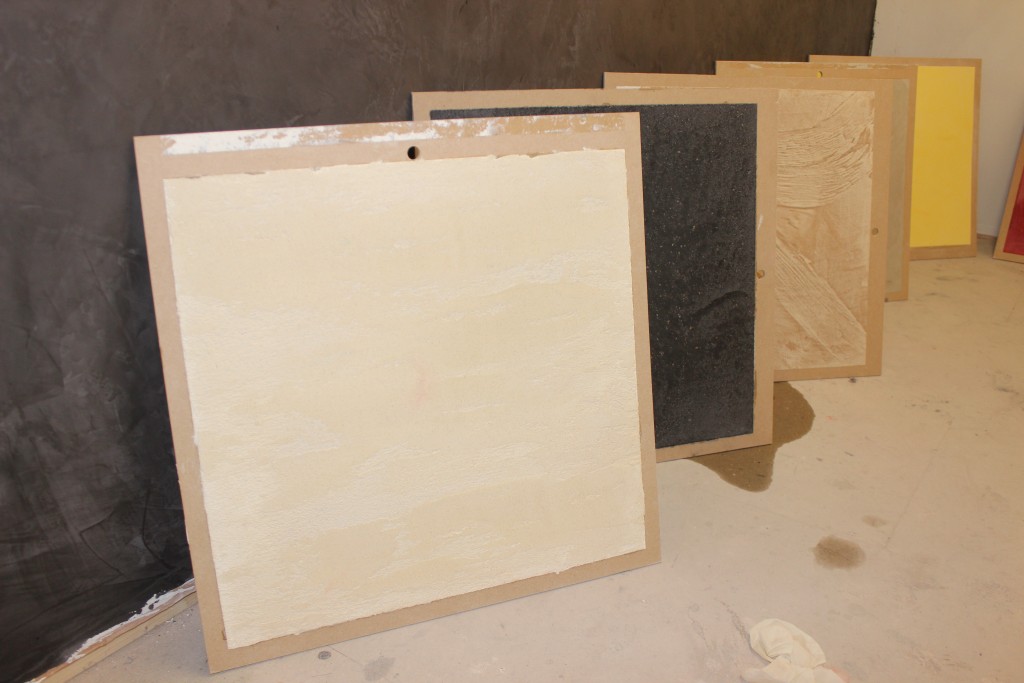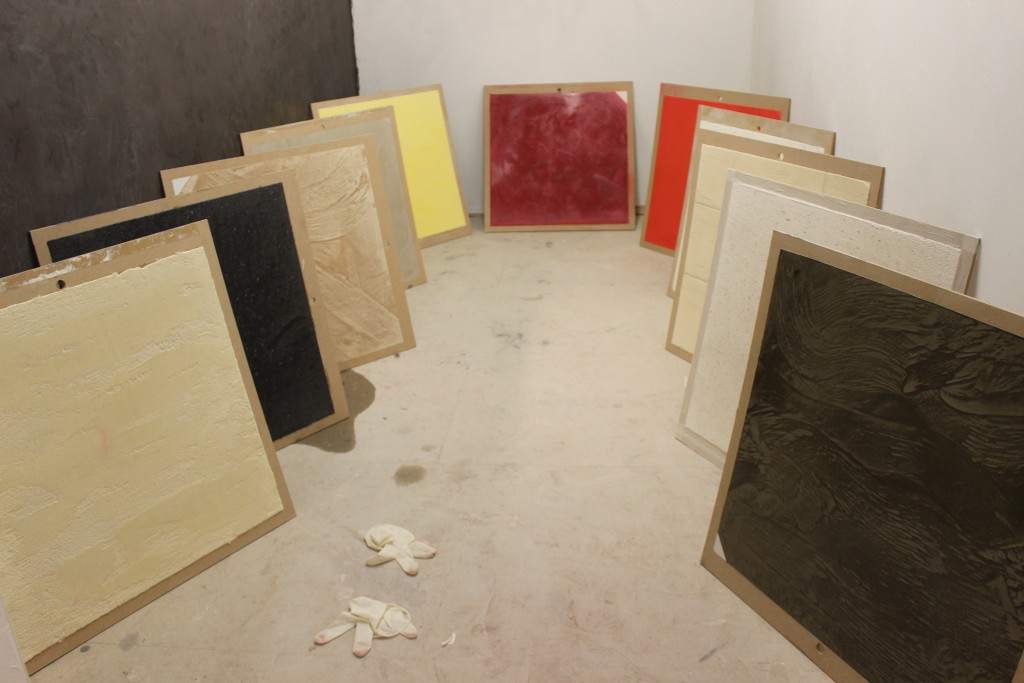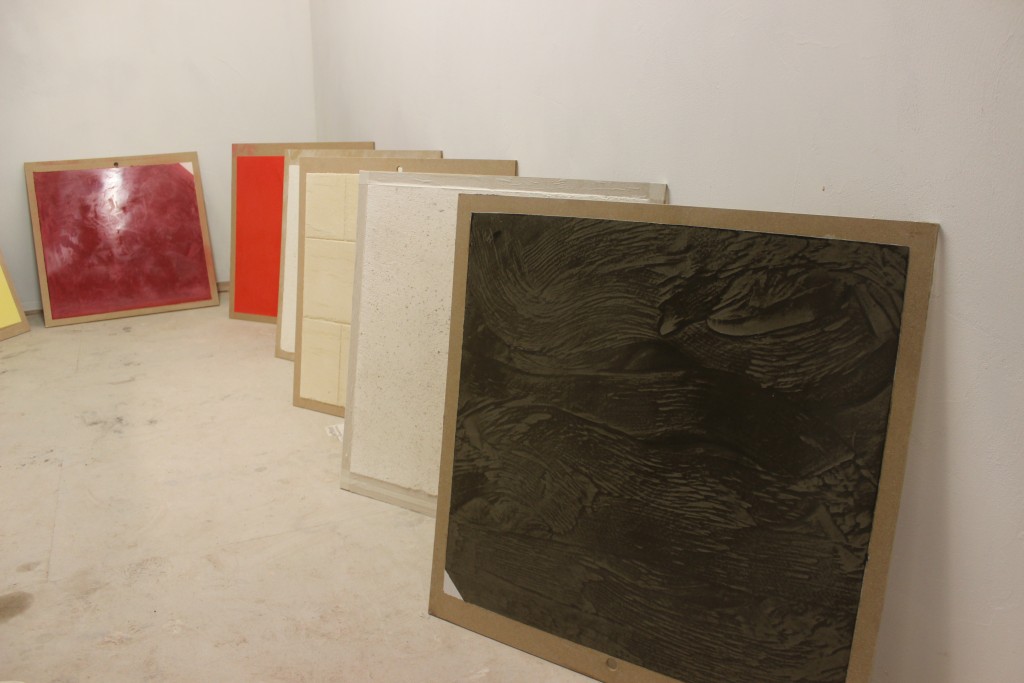 Due to my desperately long journey home I needed to leave early but the others on the course where going to stay for the complete day and they started to get cracking on other walls and what not and I saw some of their work as I was leaving and it was looking very good.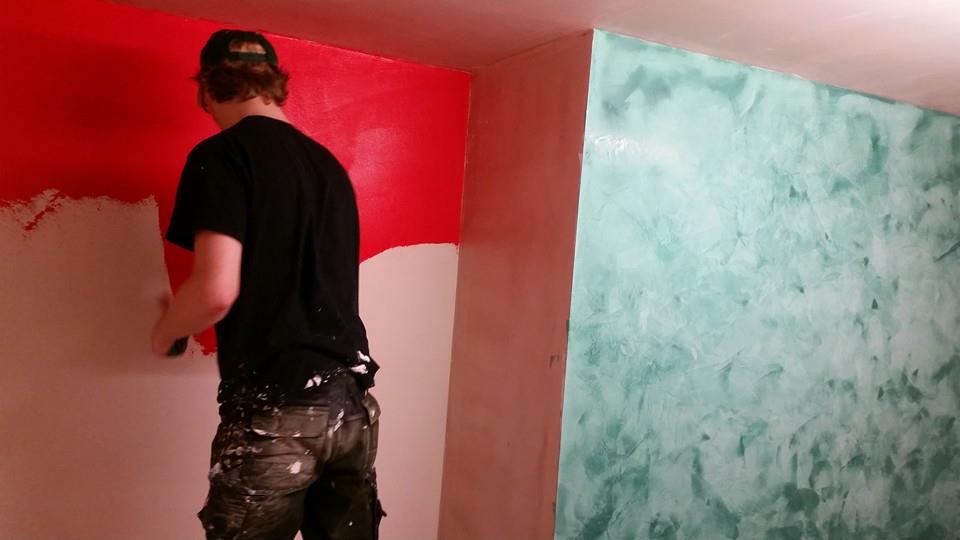 I enjoyed learning about the different methods and finishes but I was definitely the person in the class that was behind. WHich was a shame but them I was filming and photographing everything and generally trying to get as much information as possible which meant I missed important points. Which goes to show that you need to give something new like this 100% of your attention.
At the beginning of the last day of training (friday) I made a point of going round and chatting to all the other students and asked them if they were confident enough to go away and do this on their own, whether it be in a customers house or a friends house and they all said they were more than confident with that. The students left feeling that they were competent but not only that they left feeling that they could go away and start making a living.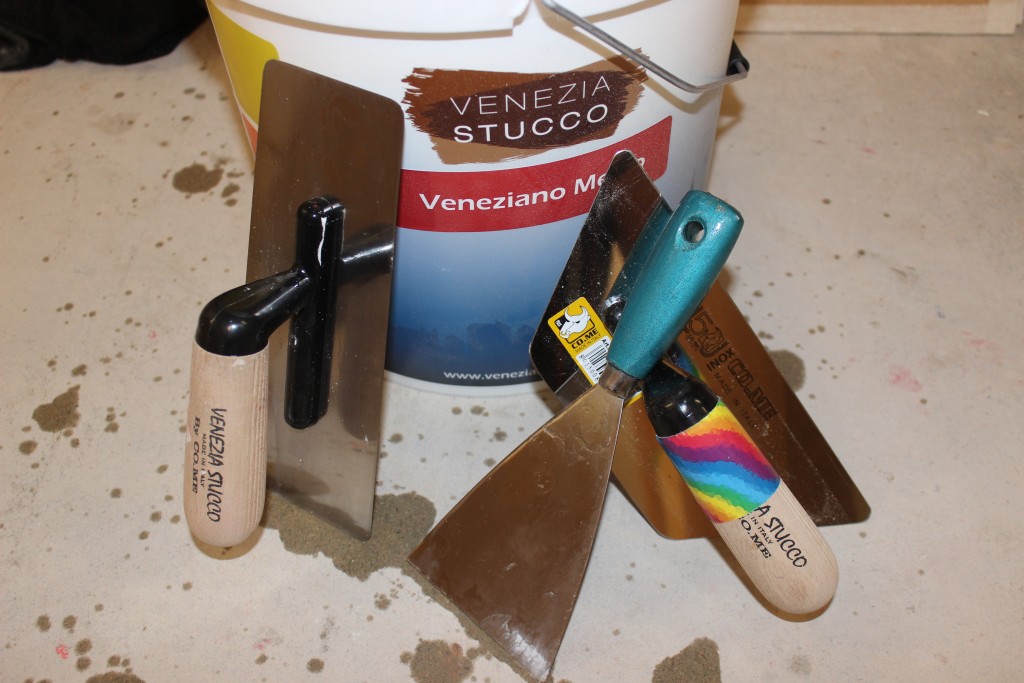 I am planning on going back to Gold Trowel and having another week as I really did enjoy it and my mind has been running away with itself about where and how venetian plaster could be used and promoted and which areas in my local area where I know people would pay for it.
If you are interested in learning how to use venetian plaster or would like some more information on the courses and what not then please go to www.goldtrowel.co.uk and see what tehy can do for you.
Hopefully you have enjoyed reading through my week away and you have seen my first hand experiences with venetian plaster.
Thanks for reading