I was once again in bury today bright and early but I am now starting to feel tired, the commute in now is getting tiresome but we are nearly at the end of the week.
Today was  a day where we are going to be working on our sample boards and start to see some of the finishes come together which is good.
I learnt something to day that everything we are doing is a Marmorino finish as its the type of aggregate in the finishes so like gypsum is in plaster marmorino is in venetian plaster.
So there are quite a lot of finishes and as I mentioned previously I am still getting to the grips with all the names but after the week is over I will get the instructors to check over this to make sure it is all correct.
The first few boards we did were a couple of Travertine boards which are white to look at and very gritty the pictures dont really do it any justice at all.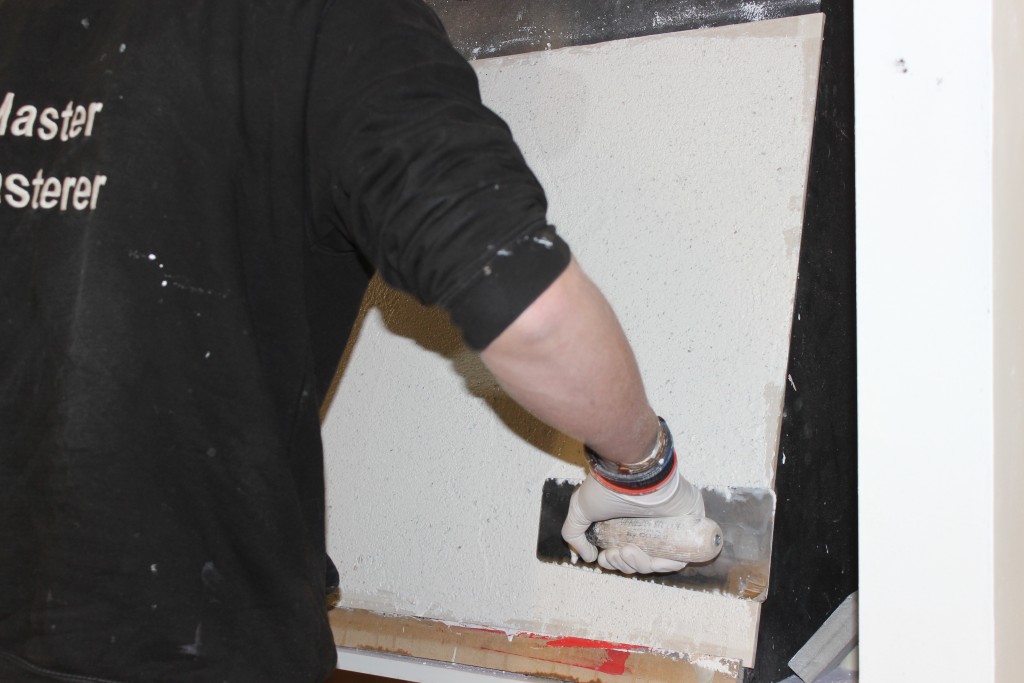 The next board we did was using a Dolomit finish which has like sparkly bits in it and  loved this finish I found it the easiest and most interesting to do.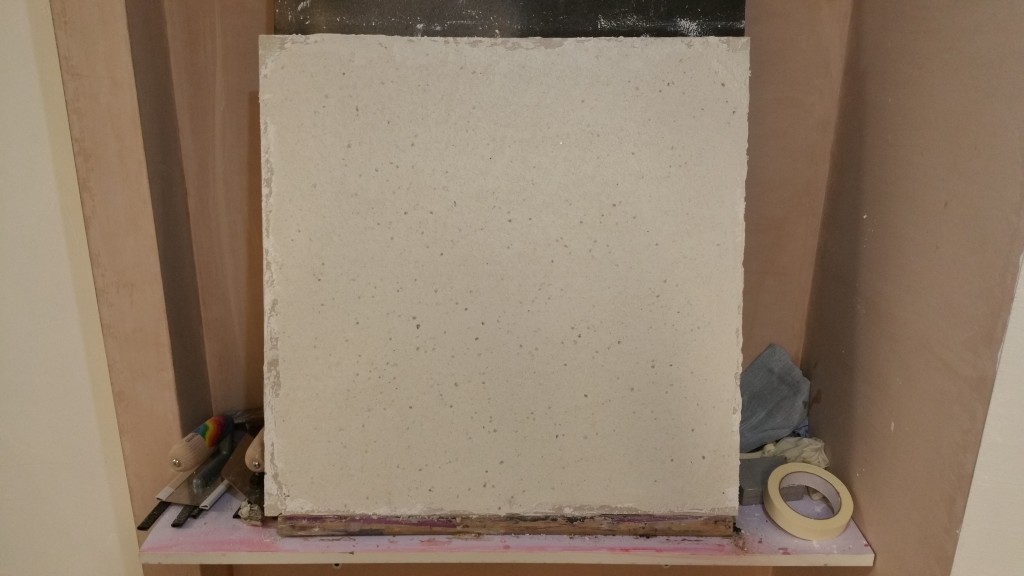 We also topped out a couple of boards with a yellow classic finish and a red classic finish. these are very smooth fine finishes and I think they get a way and buff up in thee next few days the yellow is very nice and I could see a few homes using this in their children's nurseries ect.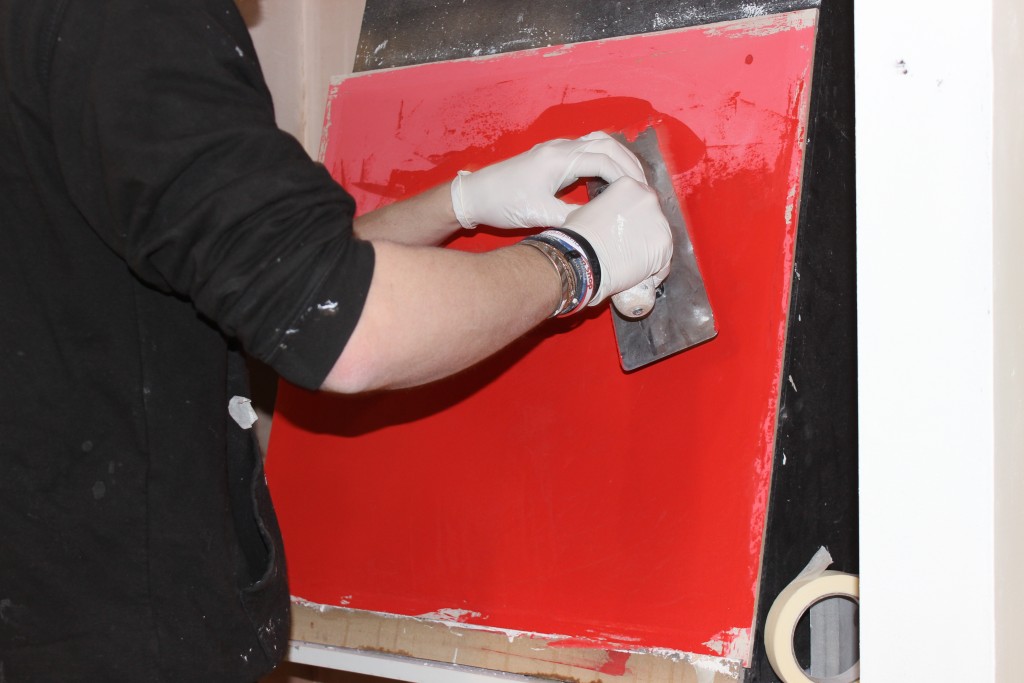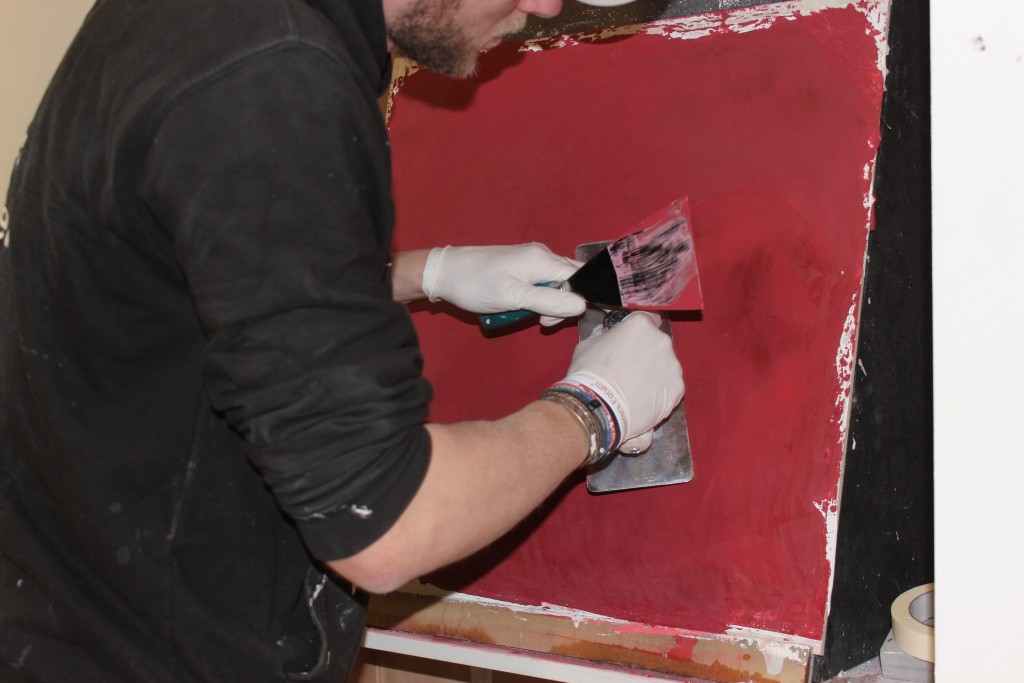 We also topped out the two Michael Angelo samples we did yesterday and then used a classic finish over the top and  really like the effect that these created.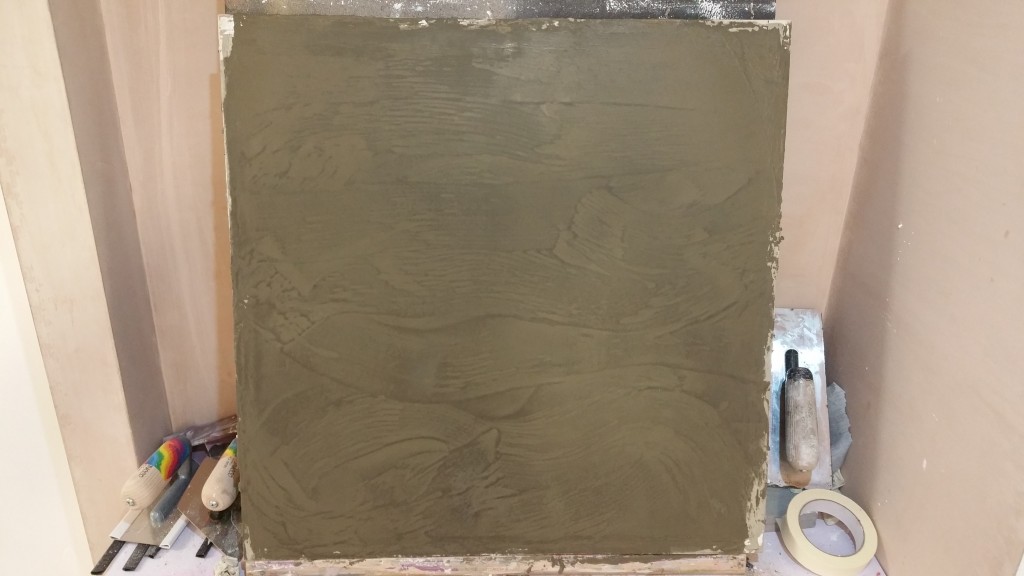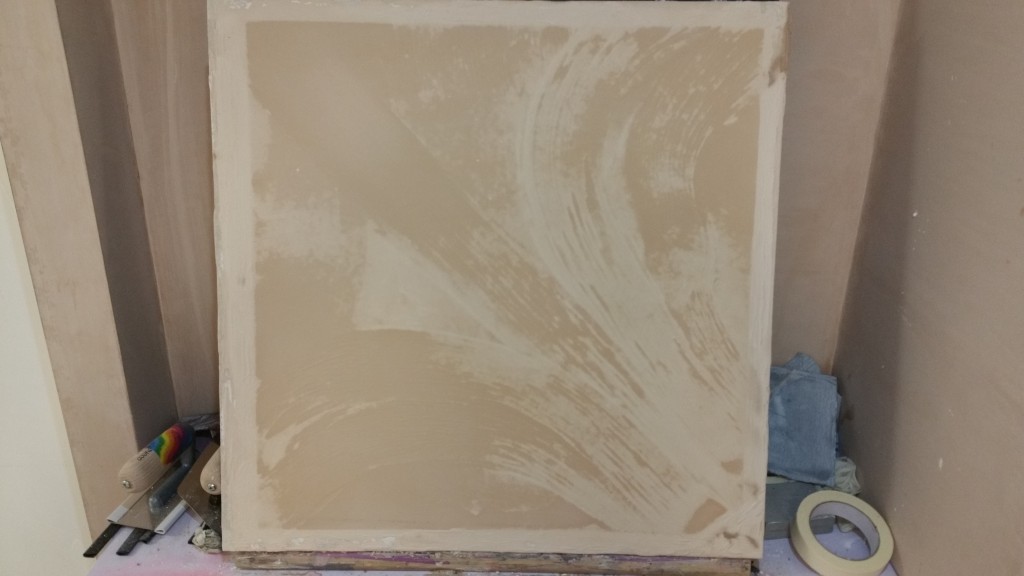 Which doing this finish my sample jumped off its stand and in a bid to catch it which I did I also sliced my thumb open on the trowel. Luckily Rob was around to patch me up and  was all good again to get cracking.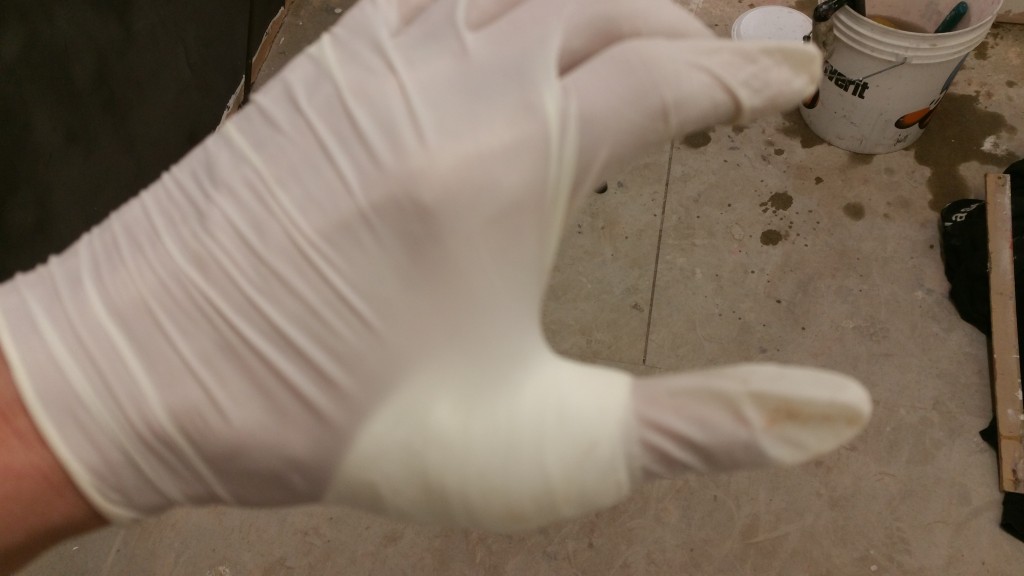 the hardest part about this course is the names of all the finishes but in time you will get to grips of it and once you have the technique of getting it on the board/wall then it all becomes clear. I am getting the hang of it and will be practising at home  am sure as I have a number of walls  think will benefit from a venetian plaster effect.
The photos don't do them justice but i hope you can get the jist of what is happening.