The new Knauf Sliding Door Kit allows for one-man installation of space-saving doors in as little as 20 minutes with a solution that is specifically designed to fit UK standard stud sizes without the need to pack out the frame.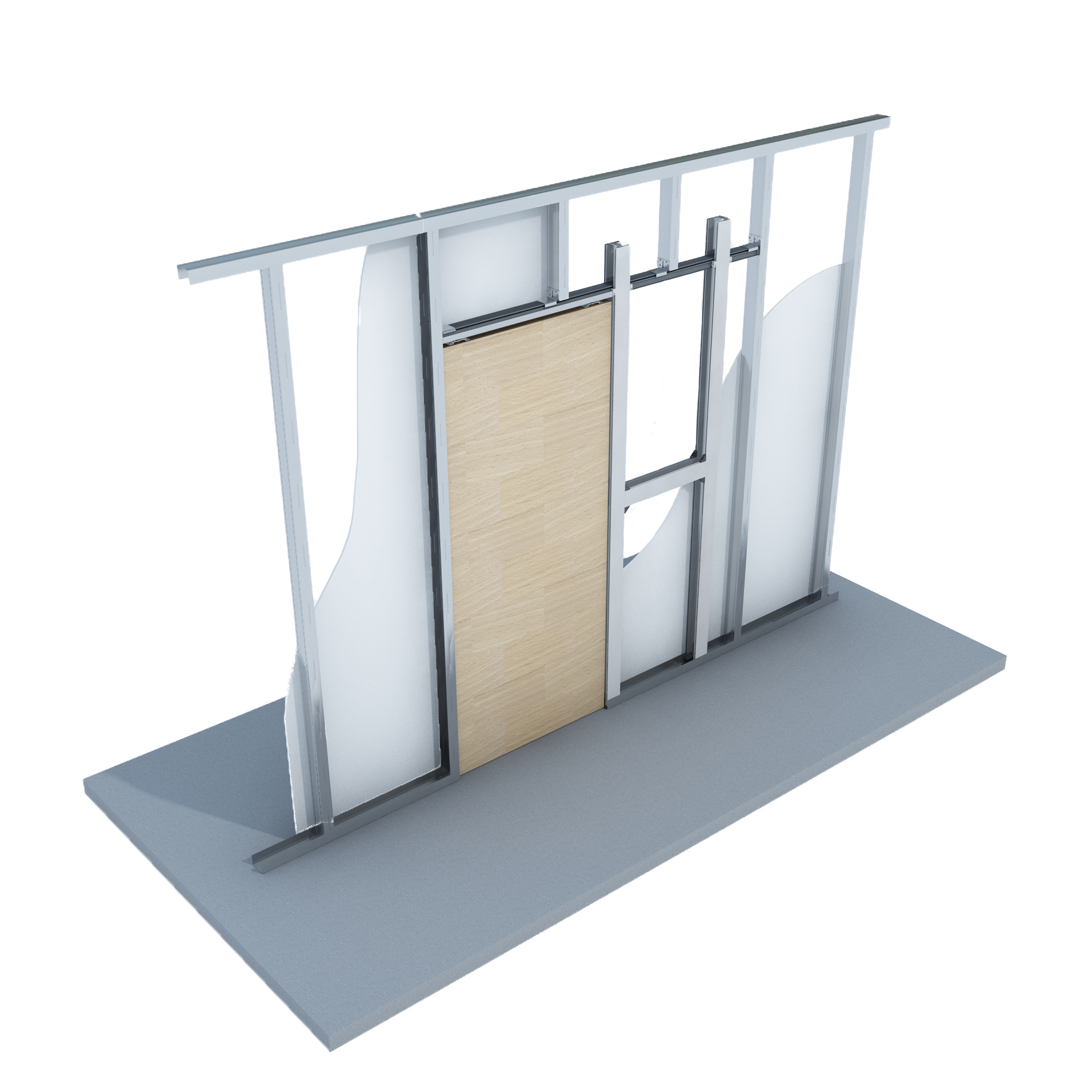 Sliding door installation kits sold in the UK have traditionally been designed for European sized studs, meaning that the installer is faced with the cost of buying stud adapters as well as additional time for installation.
Kelly Withall, Product Manager (Sliding Door) at Knauf said: "With the Sliding Door Kit we have added as many clever innovations into the product as possible, including a soft-close mechanism to deliver maximum benefit to installers, end users and merchants.
"With its key promise of space-saving door installation the Sliding Door Kit gives great design freedom, creating additional floor space for flexible living and allowing for options such as the up-spec of bathrooms in tight spaces.
"The kit arrives complete in a single box including all components and tools. For the merchant it's easy to stock and for installers it's simply a case of unpack and ready to go. We think this makes the Knauf Sliding Door Kit a really welcome innovation to the market."
The kit can be used for a range of door sizes and integrates with UK standard 70mm and 92mm stud sizes. Each kit contains a soft-close mechanism as standard, giving the sliding door solution a luxurious finish while an optional Synchro Kit allows for the installation of double doors with fully synchronised opening.
One-person installation is made easy through the inclusion in the kit of support brackets, allowing the installer to support each end of the slide rail while it is being attached to the stud. It's this attention to small details that characterise the development of a well-thought-through solution to a common issue on site.