We are now at a stage in our renovation project that kitchens and bathrooms need to be going in and seeing as we are working towards a deadline of 18 December as we have run out of funds to carry on renting after this date.
For the bathroom's and kitchen, I have a very good friend of mine (Luke) who is a bathroom and kitchen fitter and after spending lots of time at his home plastering and also numerous family members it was now my turn to call in a favour.
The first thing to do was to get the bathroom floor ripped up and fit new joists over the concrete floor get it insulated and then lay 22mm P5 flooring down.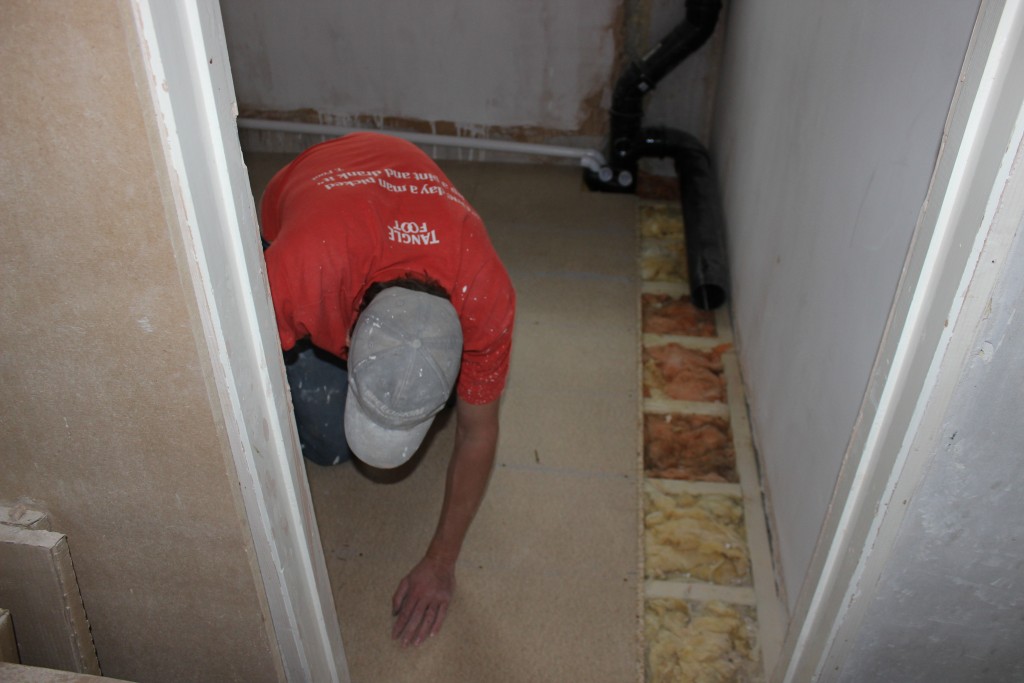 While that floor was being laid Luke's labourer Nick was tiling the kitchen floor, ready for when Luke could start fitting the kitchen.
As you can see from the pictures, the floor is down and the kitchen is going in and so is the downstairs bathroom.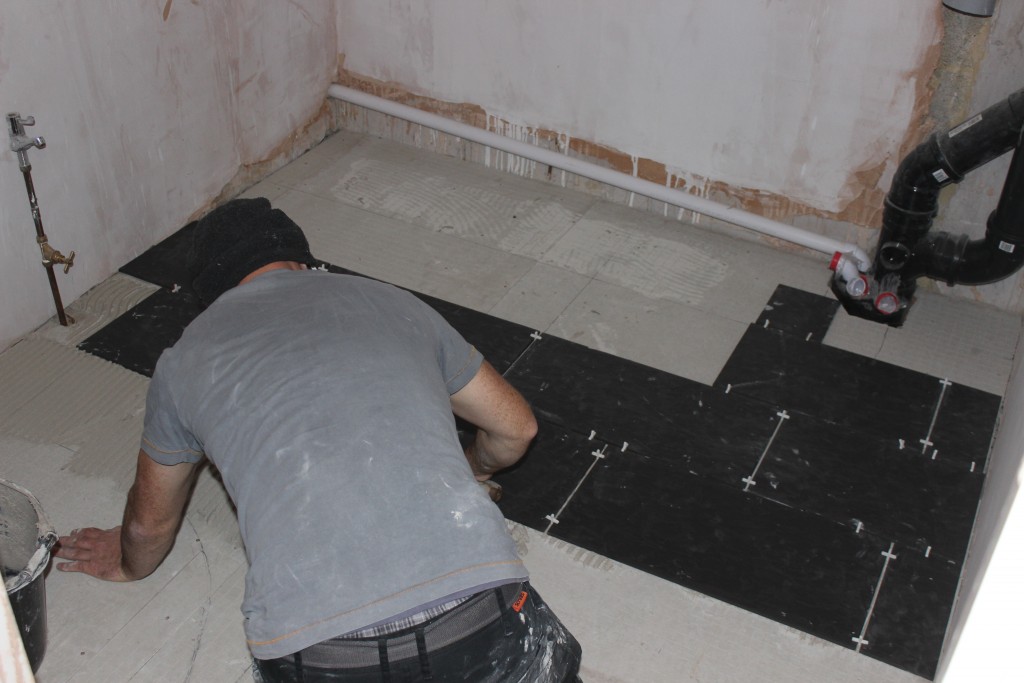 We decided to go for slate effect tiles in both the kitchen and bathrooms, and this is purely because we did not want to try an attempt to match a very strange but rare parquet flooring that we have running through the entire ground floor of the property, and also we wanted the contrast between black and white as the kitchen is a high gloss white.
With the bathroom, we are having an 1800 bath across the back window a 1000 by 800 shower in the corner along with the toilet, sink vanity unit.
The tile choice was quite difficult for us to be honest as myself and Jane are very simple people should we say, but we also wanted to make a statement but also for it to be dateless we decided to go with a linear tile and decided to make the statement with bright, bold red. These were then going to go around the shower and also the bath areas and while Nick was tiling, I was getting very worried as it looked really red, and I mean British Red Cross red.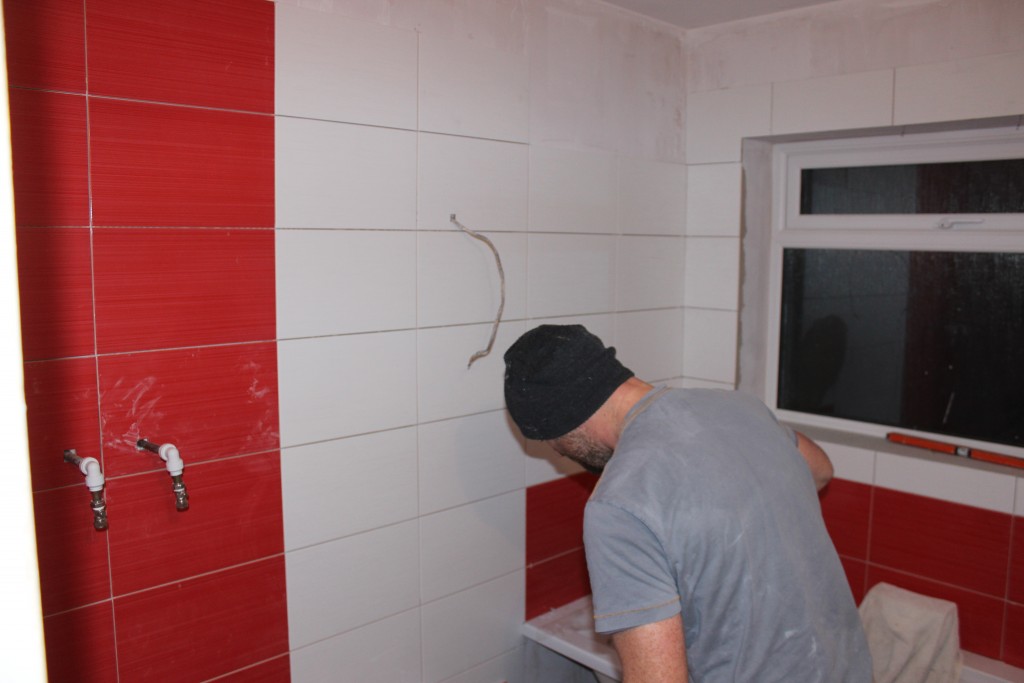 It wasn't until Nick started grouting I finally came around to the fact that it actually looked awesome, and it was quite striking I think it's the statement we were looking for.
Luke and Nick worked tirelessly three weeks to get the kitchen and downstairs bathroom looking like it does now, and we still did not get the upstairs bathroom sorted out.
The bathroom upstairs was going to be the one right next to my office. This was going to be an en suite but due to the logistics of doors and me being a six-foot giant it just was not going to work.
So instead we decided to ditch the fact that it was going to be shower room.
However, that was soon to change as when the stud walls went up, we soon realised that we could fit a 1700 bath in and with the toilet around the corner, it was all coming together brilliantly.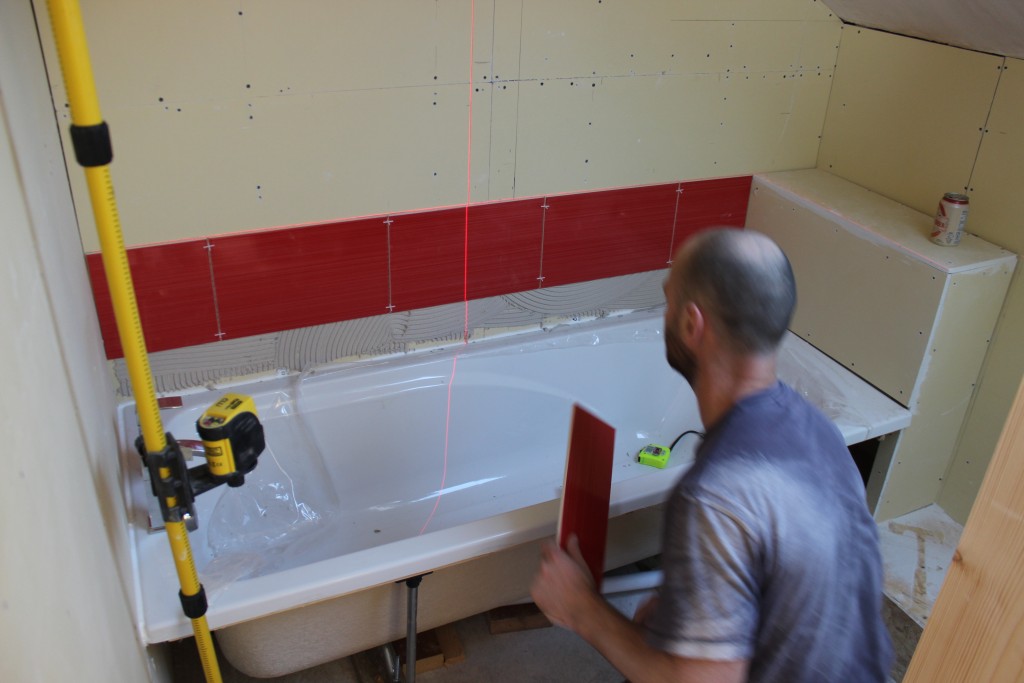 Thankfully the Velux window we replaced because we put a massive one it without thinking about walls previously it now gives me enough head room to stand and use the toilet.
Before Nick and Luke could get the bathroom installed upstairs I needed to quickly bosch out the ceiling. This was done in the dark on a day where I was exhausted and really could not be bothered and to be honest I lashed it on. The following day I crept up the stairs and wondered at how it was going to look, and I was quite happy with it. And just by this point the sun was out, and it did not look bad at all.
One of the things we struggled to get was a vanity unit for the upstairs, and we searched and searched and searched and in the end, it came down to the fact that Jane had to go out and see, which can pick up from all the numerous bath showrooms.
Jane phoned me up to say she had found something for £60, and she quite likes it. I just told her if she likes it, then just buy it. The pictures came through and to be honest I was a little unsure about it.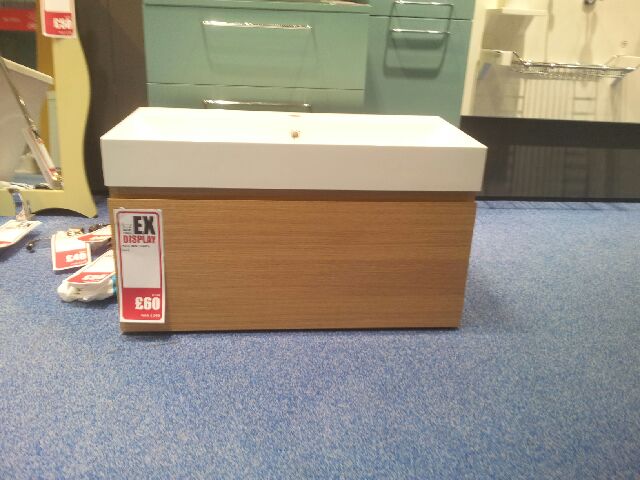 It turned up and I have to say, Jane did us proud. Although it was in the immaculate condition up until Jane drops it. I then spent the next day and a half gluing it back together. It is a cracking looking sink, which is 800 wide by think 400 deep square, and I have to say it looks stunning now that has been fitted into the bathroom upstairs.
The tiling adhesives were all made by MAPEI, and I have to say my tiler was well chuffed I was using the best tiling equipment within the industry which was good because he was getting a bit grumpy now as he had been here a long time without going back home.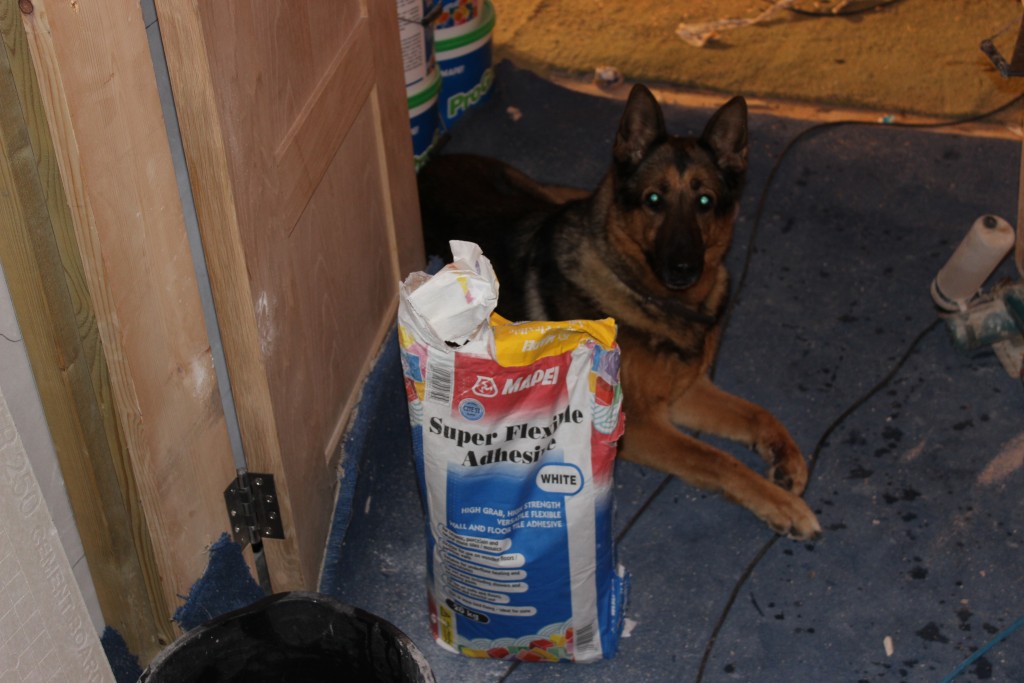 As you see a renovation project is finally taking shape, and it's all coming together.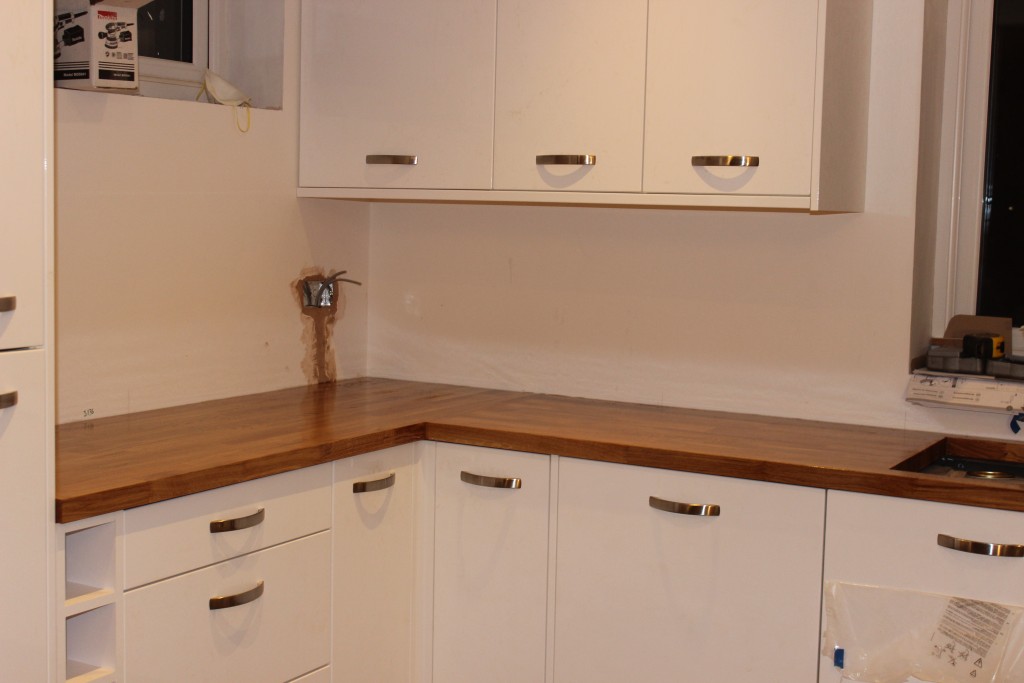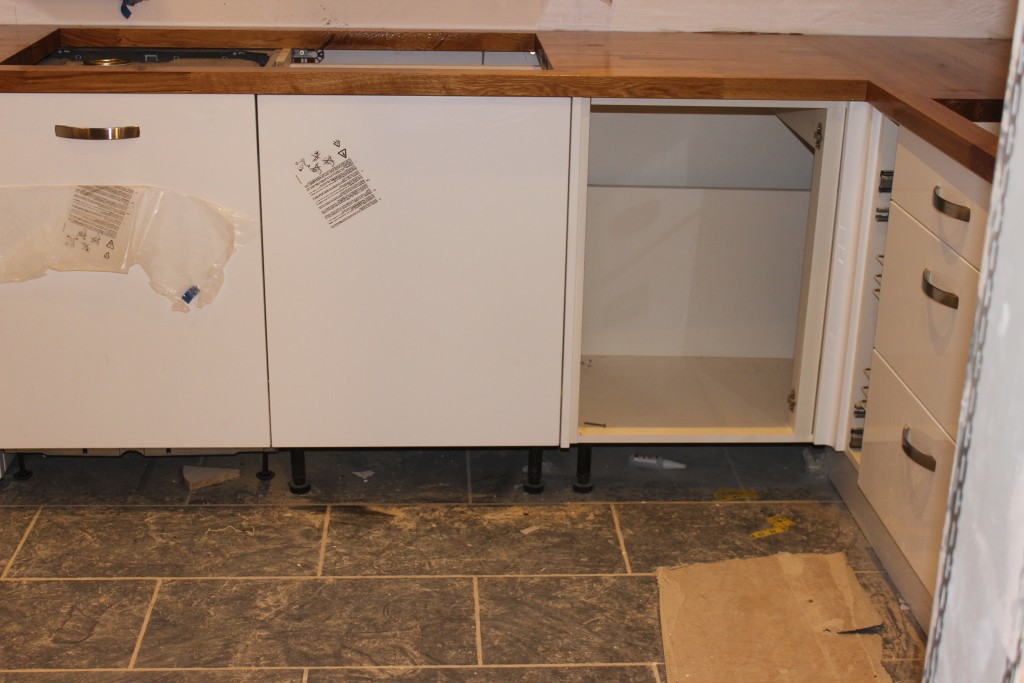 I'd like to thank Luke and Nick and their families for allowing them to stay with us, and they worked tirelessly to get us, two bathrooms and the kitchen finished.