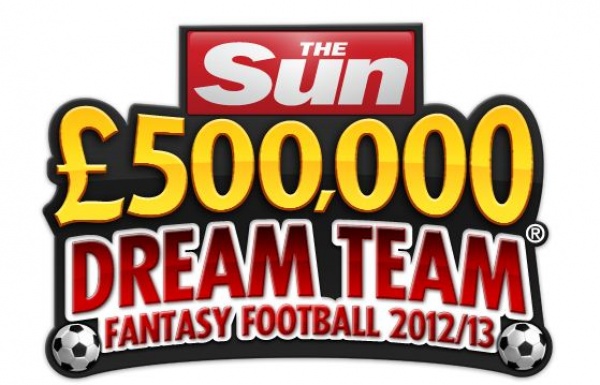 The Plasterers Forum is not just a plastering community but a place for Plasterers and like minded people to hang out and chat and as with most conversations that happen in a pub one of the subjects is going to be about sport. In fact there was so much discussion about sport between the members that I started a sports bar section on the forum and this is only available to members that have posted a few times on the forum it was such a popular section that members started to organise competitions and what not and below is what has been going on. 🙂
We have just had the end of the 1st season of the The Plasterers Forum fantasy football league which was organised by Artisan998. He has done fantasy football in The Sun newspaper for a few years and thought he might see if he could get and a few people interested since I started the Sports bar section of The Plasterers Forum.
Artisan998 managed to get a handful of people to come on board for a bit of fun and banter and they all chipped in £20 for a prize pot. After a chance meeting with runswinthscissors (Richard Lord from Knauf) at a wallcrete training day Artisan998 asked if he could dig out some Knauf stuff for prizes and he came up trumps with some MP3 players, mugs & pens………..

.
So after this bit of success Artisan998 was driven on with a motto from my Granda "shy bairns divvent get a suck of the tit" and contacted Harry from Refina and he sent me a box of goodies which he started to use for a marrager of the month (MOM) award. The motto also drove Artisan998 on to contact Ryan from Plasterers one stop & Scott from Speedskim and they both generously sent me boxes of free goodies.
So what started as a bit of fun has been quite rewarding for all involved in the league. Artisan998 thought that with his superior footballing knowledge that the cash and top prizes would be in the bag but he came last 

The lads with little of no knowledge came top and won the most MOM awards. So Fatarm or Mcfatarm as he is now known won the cash prize, and top prizes of an Excalibar from Ryan and two Speedskims from Scott amongst other prizes. We would like to thank all our sponsors for there generosity and for pledging support for next season.
Below is just some of the prizes that were won…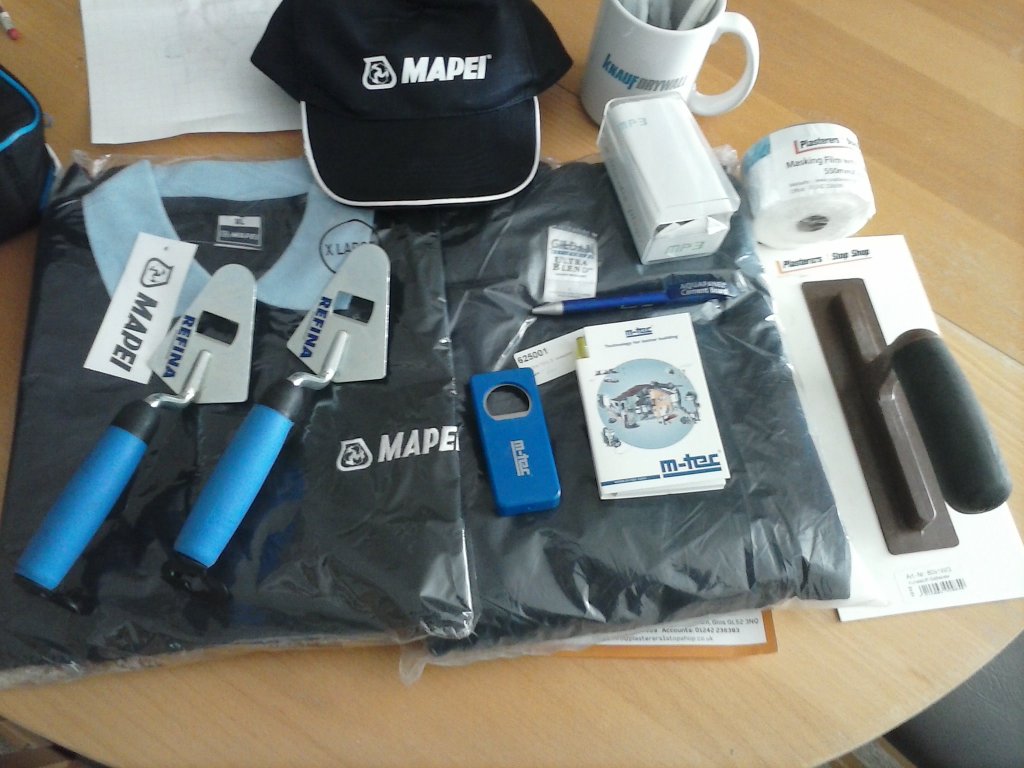 Hopefully more people from the The Plasterers Forum will fancy joining the league next season and Artisan998 already has had a few new people asking for details. You don't need to have the footballing brain of Sir Alex Ferguson to play this Dreamteam game. Its free to have a team with The Sun and if you know zero about football and choosing players you can have a computer generated "Lucky Dip" team of just ask PM McFatarm for advice.
Mcfatarm also donated his prize money to the Help For Heroes charity which is fantastic 🙂
Details will be posted around August about next seasons league.