After I received news about the new Makita plaster mixer, I decided to get in touch with them and see if I can get a closer look as I feel that there is room within the industry for a new mixer company and why not a Makita mixer?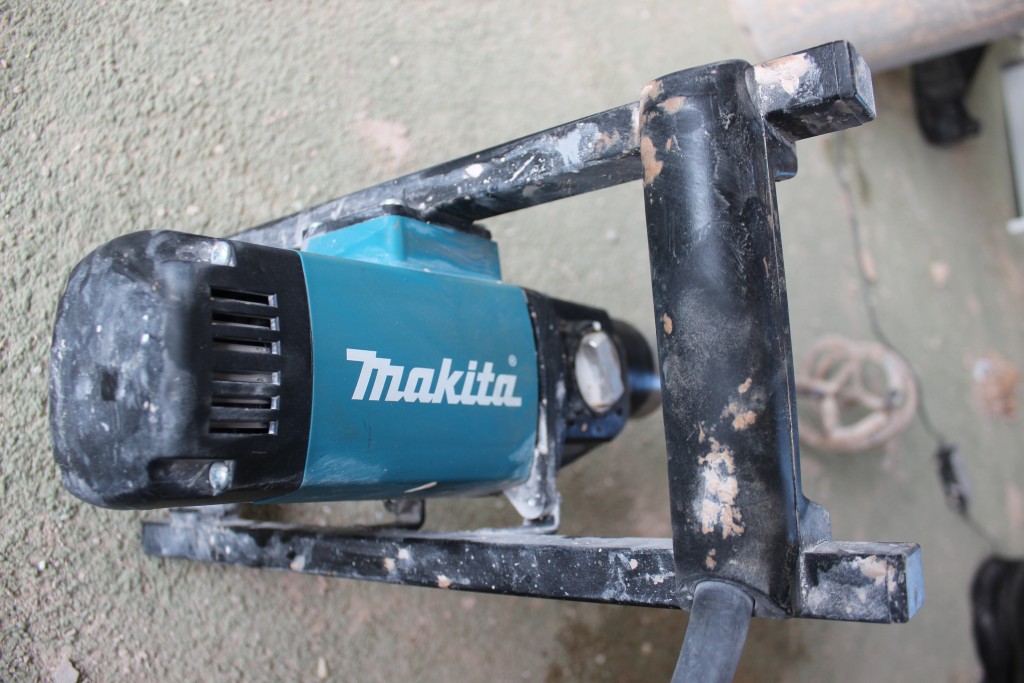 I have only ever owned two mixers in my life, but I have used many different ones and also broken a couple of the other plasterer's mixers as well, I got the nickname "FLASH" when I was training because I dropped a mixer in a bucket of water and got a nice big thump of it, a week later the site we were working on had a power cut, and I looked around and made the mistake of taking my hands off and when the power came back on the mixer danced into life again… that was the end of that one as well…
My first mixer was a cheapo one from our favourite auction site, and it was only meant to last me a little while, but it lasted many years and for the sake of £60 it was money well spent, although I must have been luck as numerous other plasterers bought the same mixer, and it was broken in a couple of mixes. Mine last the abuse of mixing up tonnes of hardwall and miles and miles of skim I could not ask for a better mixer.
However, this mixer died in 2012 after I was plastering a friend's house and as the job progressed, you could hear the mixer crying in pain, and it started to fade quickly, and so I decided that it was time to get a new one. I, however, had left it to the last minute and so was restricted on what I could get, and I was lumbered with a Draper Expert mixer £99 of the finest quality.
Anyway, the Makita mixer arrived, and I was a little disappointed in the size of the paddle. This is an 1800 watt beast with a paddle that I wouldn't use to mix paint with. (Although I did mix paint with it eventually) However, after a brief search in my unit, I could find a paddle that was going to actually mix plaster, and it suited the mixer a lot better than the red one.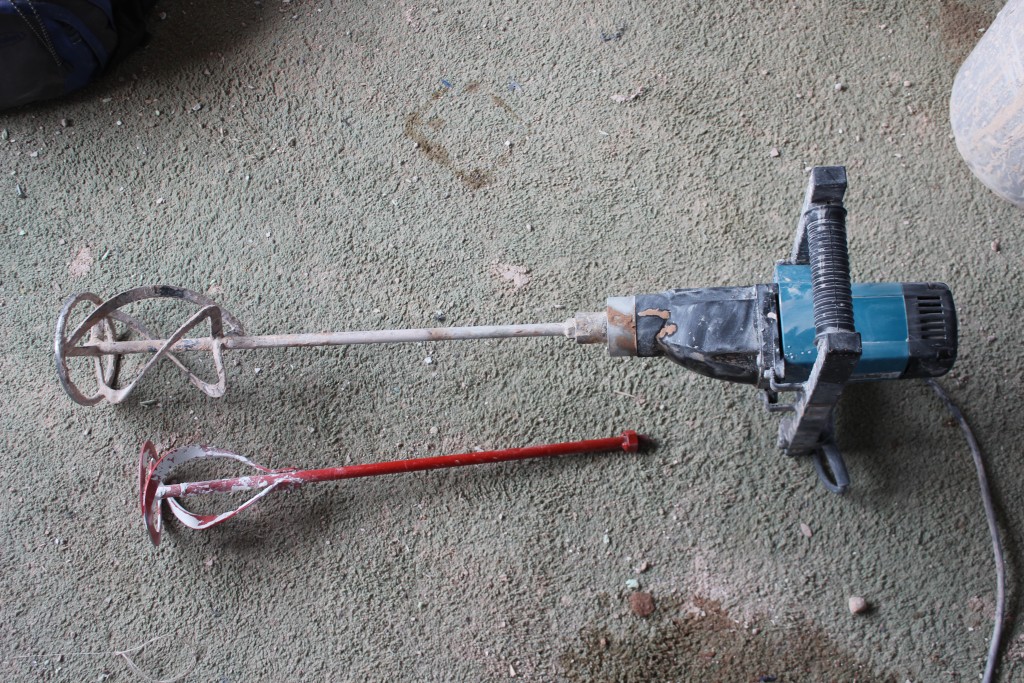 The Makita UT1600 is the most powerful plaster mixer in the Makita range of four plaster mixers and the 240 volt UT1600 model has an 1800 watt motor to run to 250 rpm in low gear and 580 rpm in high gear and the 110 volt, and the 110v version is rated at 1500 watts and rotates to 210 rpm and 480 rpm in high gear.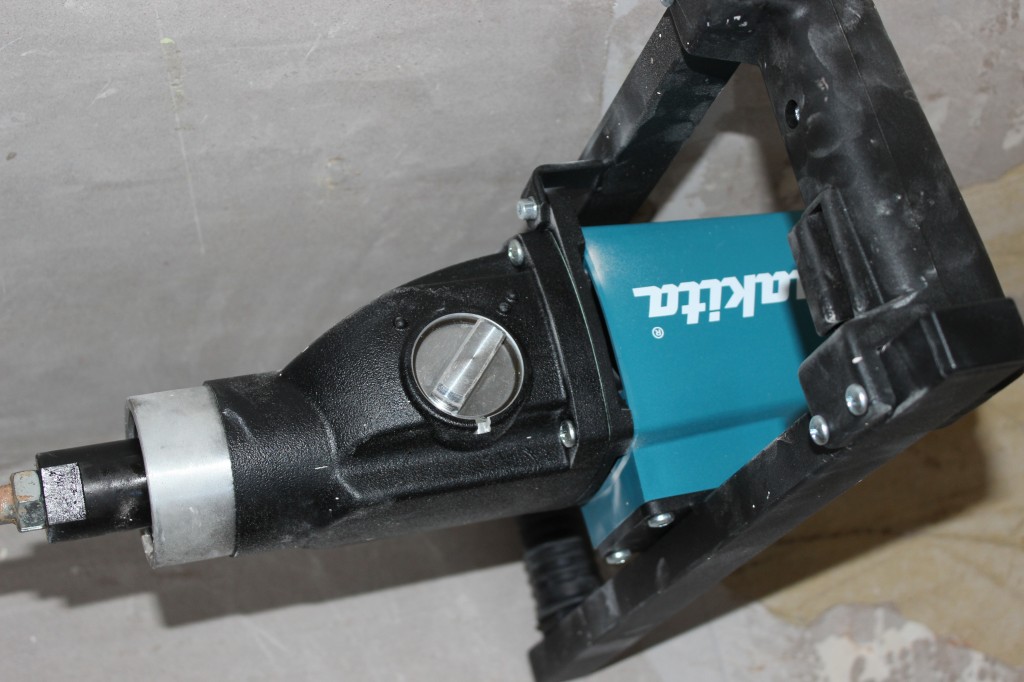 Getting the UT1600 mixer out of the box it surprised me that it was heavier than I was expecting but only weighing in at 7.1kg's its not that heavy at all and the weight of the mixer really did give me a feeling of quality and build quality.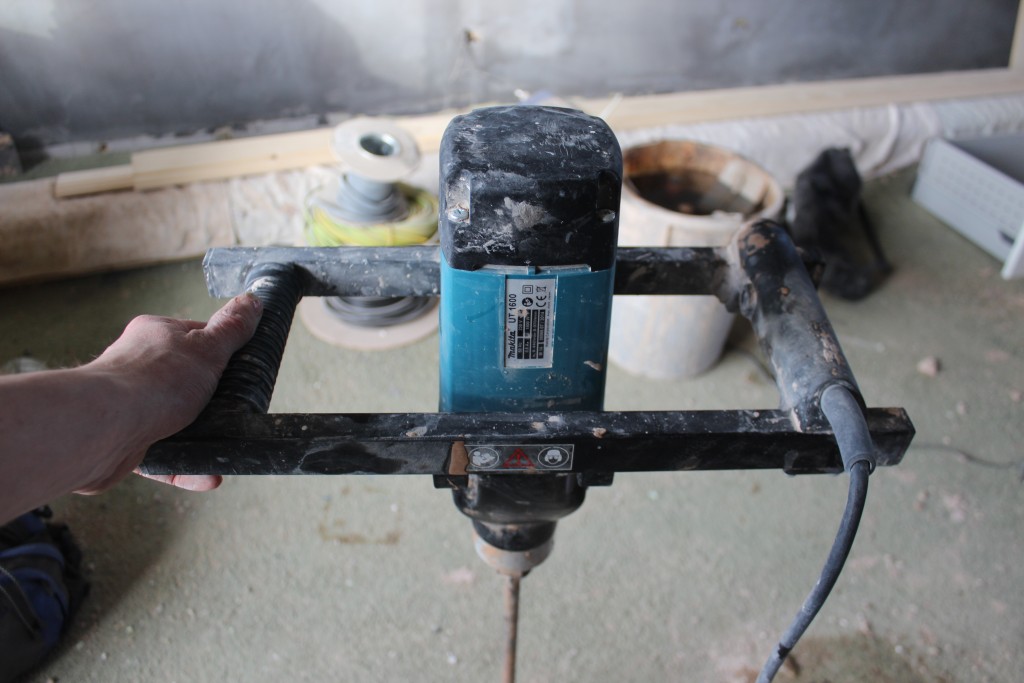 One of the complaints of my past mixers is that they were noisy and the last mixer I had (the Draper Expert) was damn noisy. Draper boasts that it was less than 100 db's but my god it was noisy, so I was keen to see if this Makita mixer was quieter.
With the Makita plaster mixer running, I was looking for the speed controller, you know the thumb screw that controls the speed, and then you can lock it off at whatever speed that is suitable to what you require. However, with the Makita 1800w, the trigger is variable, which is great, press the trigger in 50%, and you get half the speed, but if you want to lock the trigger on it has to be on 100%. Which are one of the things I really needed to get used to, and I was constantly having to change the speed from the low gear to high gear and vice versa just so I could lock off the trigger and add more powder or water without having to actually stop mixing.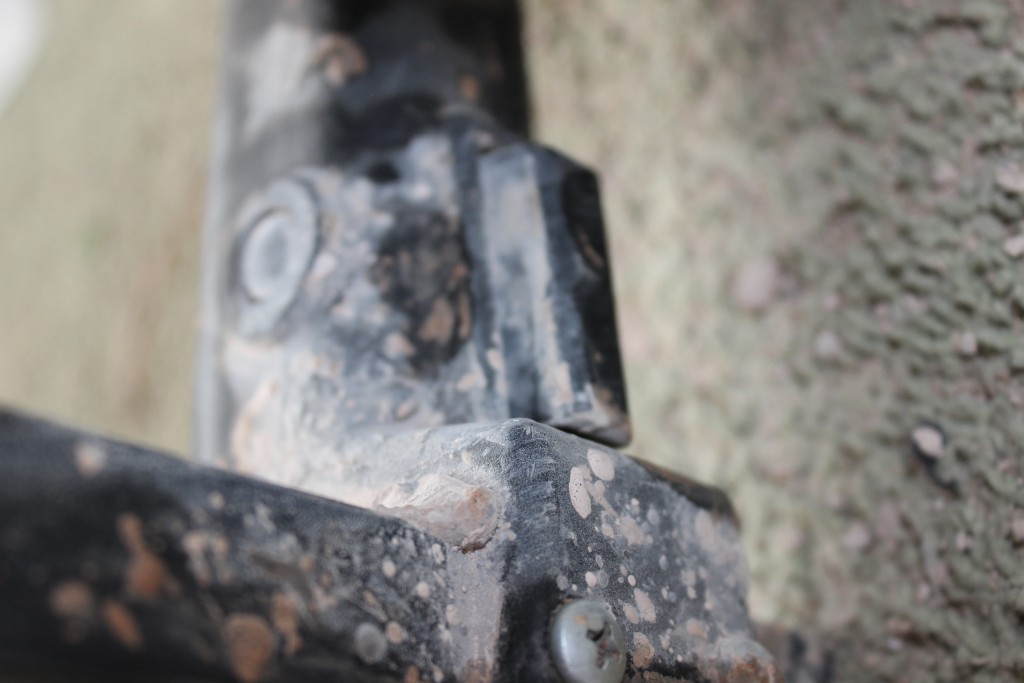 The other thing that I have had to get used to is that the lock switch is quite hard to depress with my chunky fingers, but once you get the knack it was fine. I actually think that the lock off switch is meant to be hard to select so that it is not pressed accidentally. Not that I have ever done that in the past.
The first lot of plaster I was going to spin up was some bonding coat from British Gypsum, and with the water added and a bag of bonding in the bucket the mixer handled it really well and what I did notice was that this 1800w plaster mixer has some very nice grunt, it just powers on through the mix, and it was knocked up fairly quickly.
There is no soft start on this mixer, which is something I appreciate as I like, it just gets straight to the point, but it seems to have a soft stop… it takes an age to actually stop spinning… It just keeps spinning, and I am stood there waiting to put the mixer down and it just keeps on spinning.
How Much Does the 1800w Makita Plaster Mixer Cost?
UT1200, 30kg mixing capacity is from around £170 inc vat
UT1400, 50kg mixing capacity is from around £240 inc VAT
UT1401, 50 kg mixing capacity is from around £285 inc VAT
UT1600, 80kg mixing capacity is from around £350 inc VAT
These models were launched in June 2014 and are available now through Makita UK's dealer network I have also had a look on Amazon, and you can get them reasonably priced there… Cheap Makita UT1600
So In conclusion
I have been using the Makita UT1600 for about four months now and mixed up a fair amount of plaster loads of magnetic plaster a tonne of Hardwall and Bonding and a pallet of Multi Finish and a and I have to say the verdict so far is that I like it and well to be honest I like it a lot.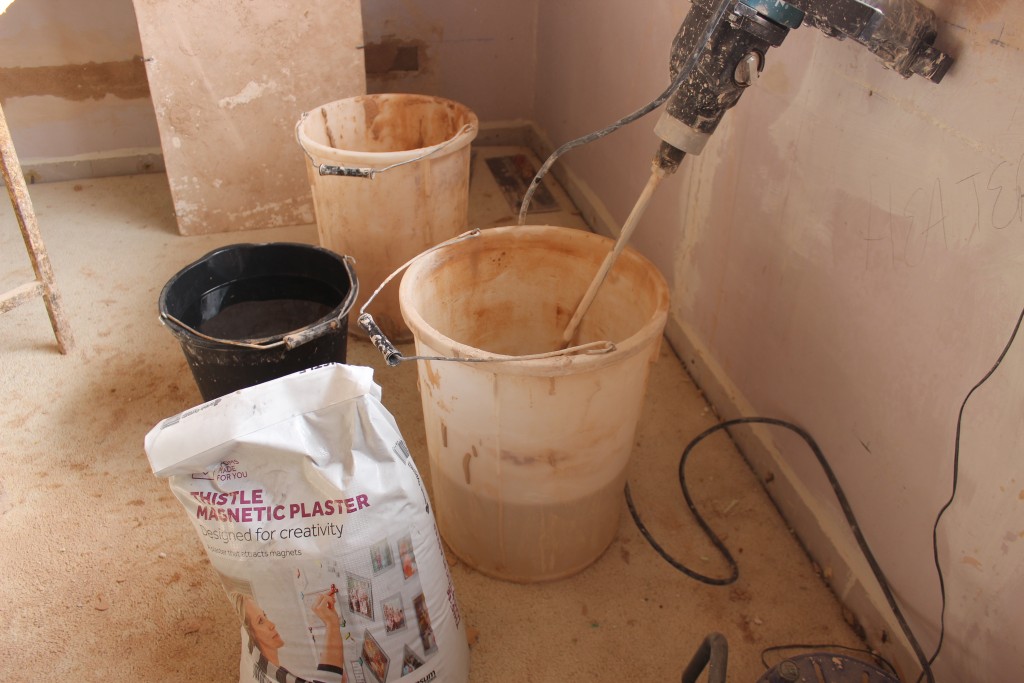 The price is a good reflection of what to expect out there as there are other mixers on the market in and around that price bracket, but I have always been a fan of Makita, and so I would be more than happy to part with my money for one and from the few months, I have been using it I can see it lasting a long time so would be money well spent.
I would like to Thank Makita for letting me test and review the Makita UT1600, and if you have any questions, please do get in touch with me.