PFT Central – Plasterers 1 Stop Shop have an ever expanding range of plastering tools and plastering machines. They are constantly developing and improving based on the feedback they get from plasterers who use them and this most definitely puts PFT Central in the Plasterers News innovation category.
What PFT Central been doing recently?
Well PFT Central have launched a number of plastering machines recently and they are The EZE 24, the EZE K4, the EZE Genset, a pressure washer and they will be soon launching some air compressors as well.
Lets take a look at that machine list a little closer and show you what all these EZE plastering machines do and how they are helping plasterers throughout the UK.
The EZE 24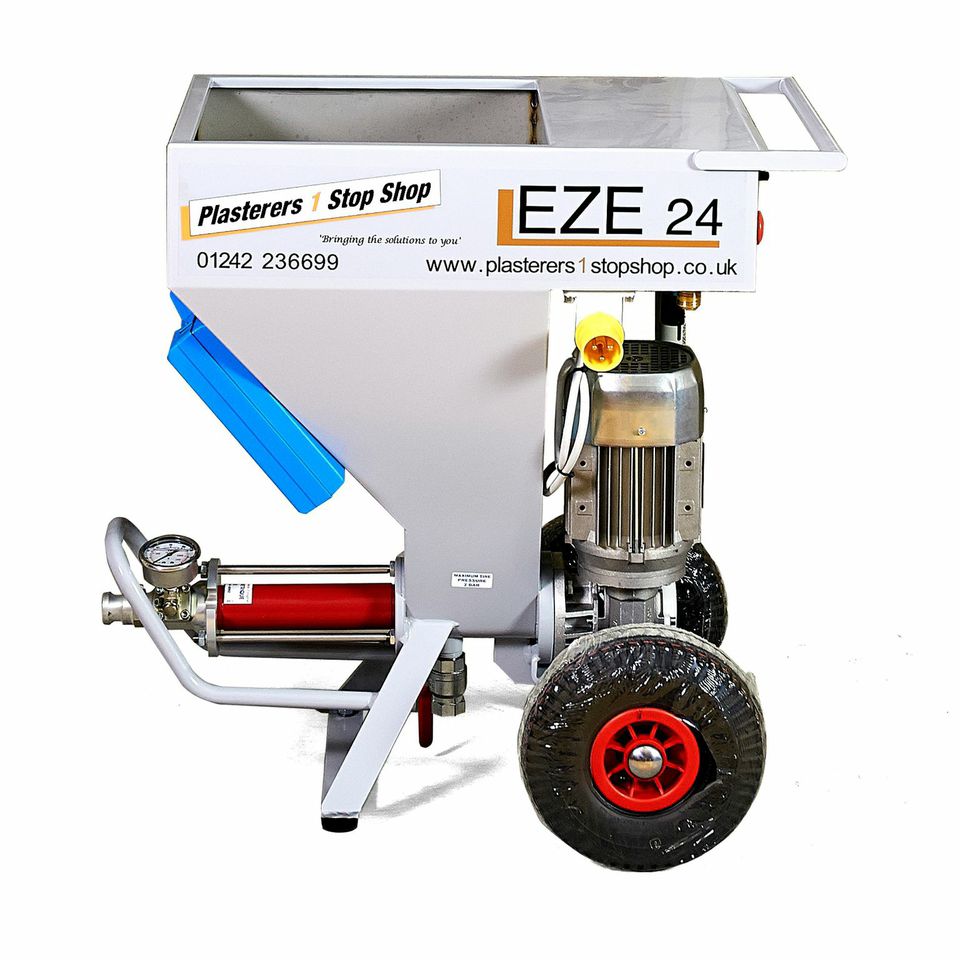 The EZE 24 is a 110v machine that will spray almost anything from scratch renders, base coats, multi-finish and thin coat renders and it is very popular in the external wall insulation (EWI) market at the moment with some very big contractors using it as their machine of choice.

Not only is the EZE 24 a fantastic plastering machine to use on major constructions sites but it is proving to many plasterers on The Plasterers Forum that it is a great machine for the domestic market as well.
Here is a quick video to show you the EZE 24 In action
EZE 24 Features

Variable speed control
Air pressure regulator to control projection pattern
Standards Compliant 110v electrical supply
Weighs only 46Kg
Ideal for EWI/IWI installations
Suitable for use with render, plaster, base-coats, thin coat render
Spray-gun with interchangeable nozzles for various applications
Material flow stops when the gun is turned off causing no waste
The EZE 24 uses the traditional rotor and stator to convey (pump) the material to a new design of spray gun and the EZE 24 offers a very cost effective system for spraying materials which be pre mixed by hand or using a top mounted mixer unit called the EZE-MIX. http://www.plasterers1stopshop.co.uk/eze-mix-p-501.html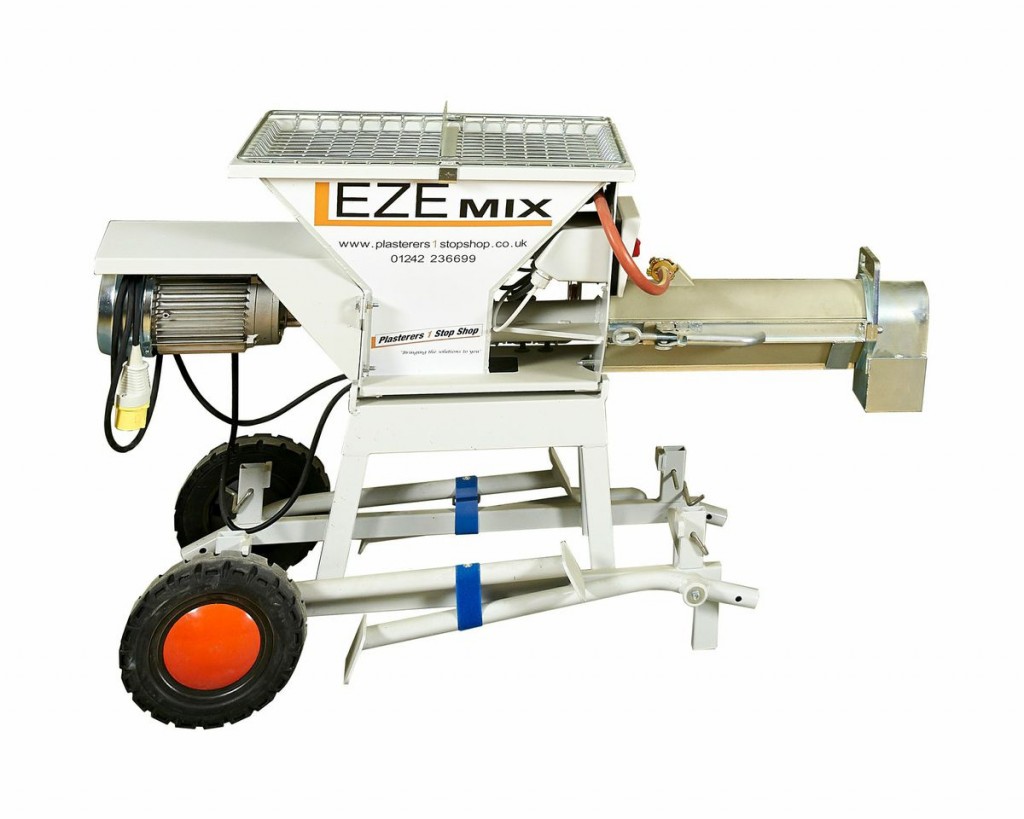 For more information on the EZE 24 have a look here http://www.plasterers1stopshop.co.uk/eze-24-p-18.html
The EZE K4 Plastering Machine
The EZE K4 is manufactured within the EU but it has be specifically designed for the UK market which is very important for PFT Central as a company. With the main EZE K4 machine parts coming from reputable manufacturers in Europe it has been designed to perform but also built to last which levels the playing field for its competing brands.
The EZE K4 is not to be sniffed at it is a really serious machine and although it is made in Europe the main components of the machine are made by the same manufacturer of the competitors' products. For example, the Top Motor, the Star Wheel motor and the Electrical Components, are manufactured by a  very reputable manufacturer who also make for some of the leading brands in plastering machines.
The EZE K4 comes with its own generator which is something you will have to consider when looking at other machines and is often something that is overlooked when buying a  machine from other suppliers.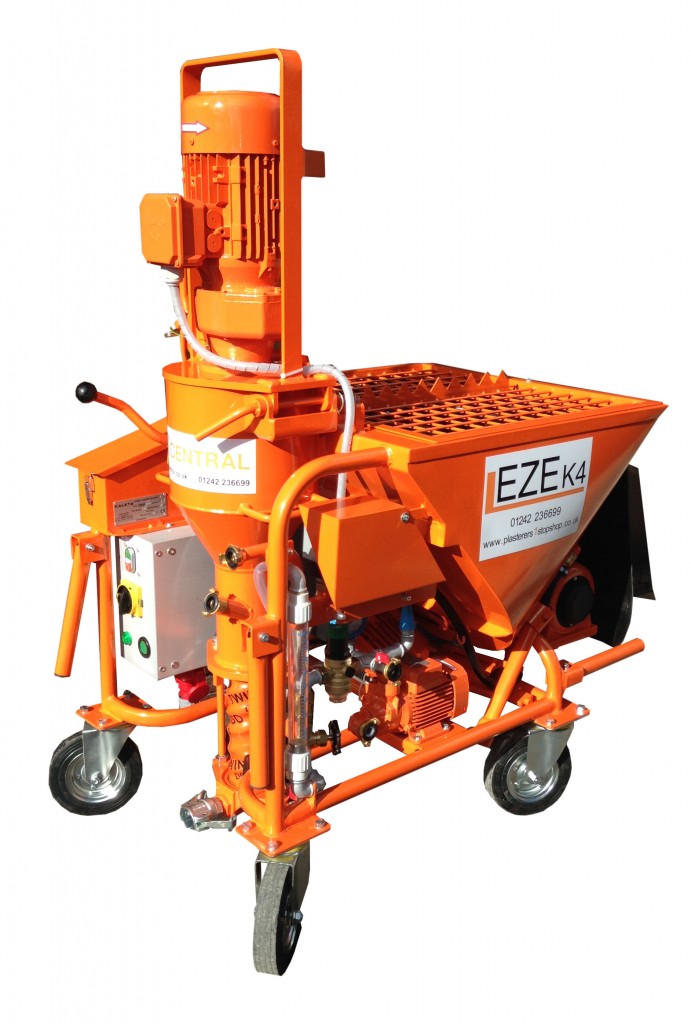 Length: 900mm
Width: 720mm
Height: 1500mm
Weight: 220kg
Basket Capacity: 135kg
Yeild: 6-60l
Max Pumping Pressure: 30 Bar
Conveying Distance: Upto 50m
Pump Motor: 5,5KW/400 RPM
Star Wheel Motor: 0.75/ 28RPM
Water Pump: 400V
Compressor: LK-250 – 250l/min
Power: 400v 32AMP 3 Phase
Conveying Capacity: 20l/min
The EZE K4 Standard Equipment:
D,6-3 P1 Rotor and Stator – 20l/min Output – Top Motor and Star Wheel Motor, Air Compressor, 25mm 20m Rondo Hose and Air Line, 35mm – 25mm Reducer, Water Pump (fitted), Cleaning Tool, Tool Kit, Cleaning Coupling and Rotor and Stator Removal Tool
PFT Central are currently doing a very nice special offer on the EZE K4 machine at the moment which is £7,000+VAT for the machine and the generator. For more information on the EZE K4 then please take a look at http://www.plasterers1stopshop.co.uk/eze-k4-p-507.html
As you can see from these two well thought out machines specifically designed and built for the UK plastering market that PFT Central are taking the machine market by the balls and really going for it. However they are not content on just designing great machines but they are also starting to manufacture the machines directly in house but also where needed outsourcing specialist components.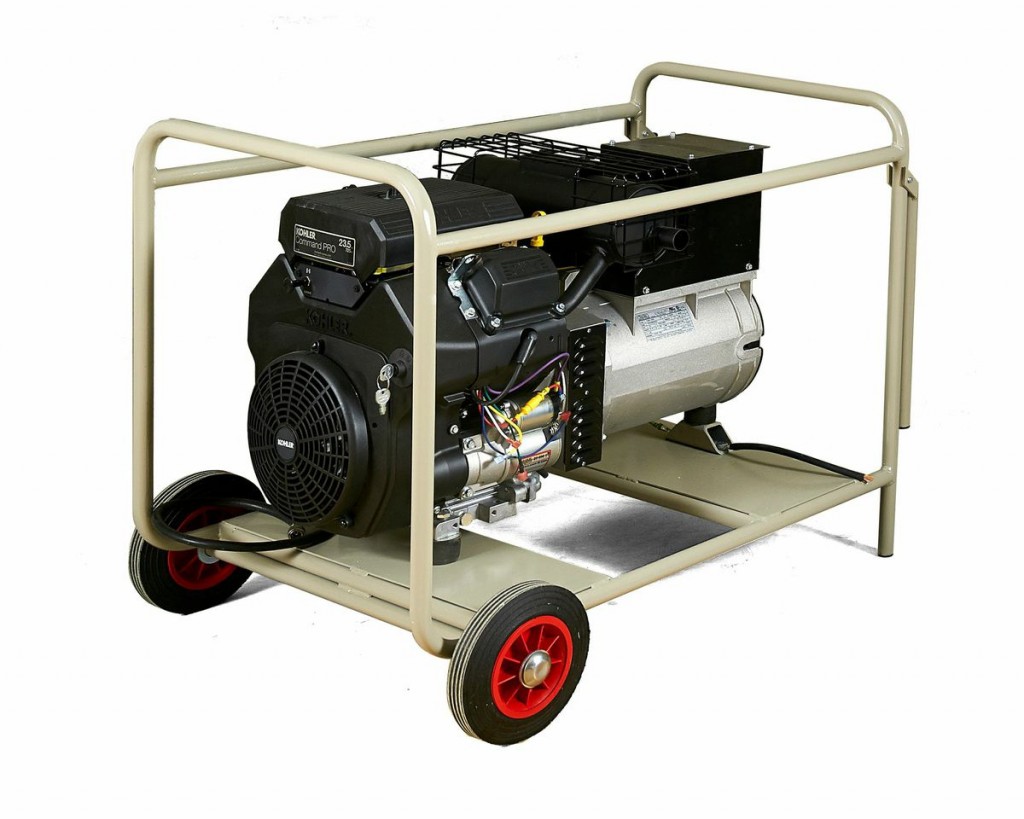 One of the other products we manufacture in house is our very own generators that come with a 2 year warranty and after the concrete exhibition last week they are selling very well, which the same goes for the pressure washers as well. Alongside the generators which are manufactured in house PFT Central are now building their own Eze Pressure washers and EZE air compressors which was also launched at the UK Concrete show.
Every time I speak to Ryan and Andy at Plasterers 1 Stop Shop he is always up beat about what they have coming out and is genuinely passionate about build quality products but also doing the very best they can to make them affordable without cutting corners on quality or reliability.
If you have any questions the please do visit http://www.plasterers1stopshop.co.uk/index.php