The British Gypsum White Book was first published in 1972 and the white book is recognised as a reliable source of information for anyone within the plastering sector of the construction industry. This book is kind of like the Bible for plasterers.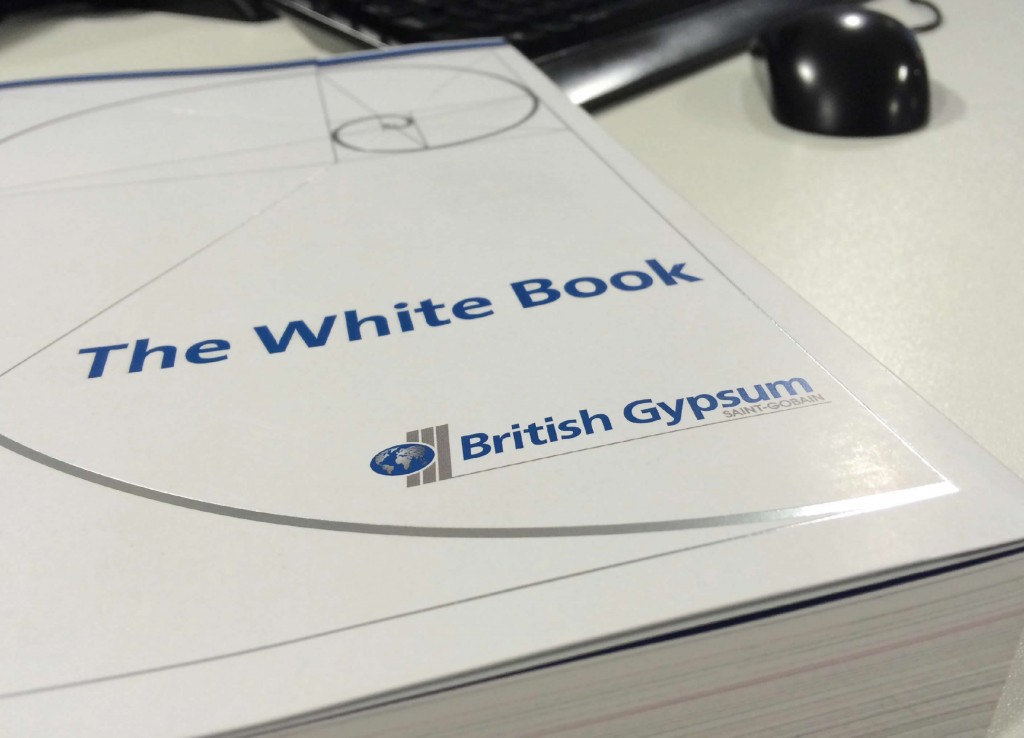 The British Gypsum White Book is a comprehensive guide to finding solutions using British Gypsum's products and systems. You can also get the perfect specification solution that you need through the British gypsum white book system selector. The white book system selector enables you to filter by any variety performance requirements such as acoustics or fire and be presented with relevant solution for the job.
The White book system selector is available on the British gypsum website and will allow you to find and download all related documentation that you will need.
The new British Gypsum White Book has been completely redesigned and now has a larger font and easy tabs navigate through to make it easier for you to find exactly what you want and is easily possible.
The new British Gypsum White Book is now clearer and has accurate photos and images and they have made the language a lot more user-friendly and have ditched a lot of the jargon.
But to really find out what has improved with the British Gypsum White Book take a look at this video.
If you would like to get a copy of the British Gypsum's White Book, then please head to the British Gypsum site where you can order it. Alternatively, you can download the complete PDF which is a whopping 742 pages long. Or, as I previously mentioned, you can use the online White Book System Selector, which will guide you through to help you find the right system.
British Gypsum White Book really is the Bible of the industry and if you're a plasterer or anyone closely related to the plastering/finishing sector it is definitely well worth a read and this new one really is quite a work of art.