Knauf is taking its Readymixed Finishing Solutions on the road delivering live demonstrations of its spray plaster and finishing range to customers on Friday 4th November.
'The Perfect Friday Finish' event will give plasterers, decorators, contractors and architects the opportunity to get up close a personal with the range of Knauf Readymixed Finishing Solutions.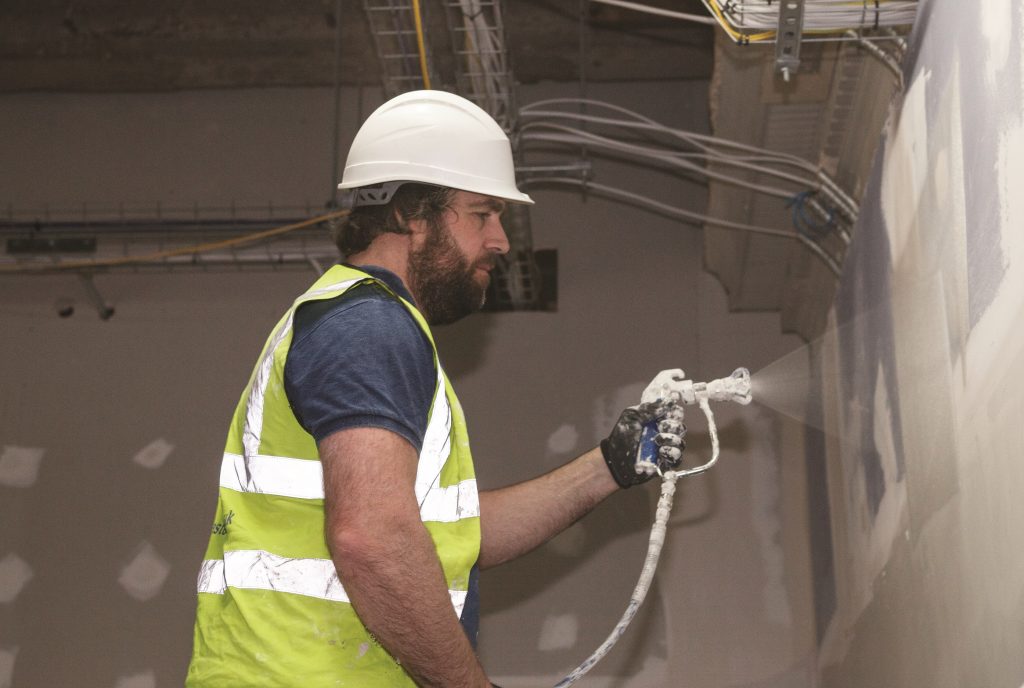 Live demonstrations highlighting the speed and efficiency of the Knauf spray plaster system will take place at 8am, 10am and 12pm giving those in attendance the chance to use the spray machines and see the benefits of a premixed finish first hand.
Knauf invites anyone interested to register with name, company, email and phone number to [email protected] or by contacting Graham Chenoweth on 07841 492809.
Hosted with help from Encon Insulation, the demonstrations will take place at its Nottingham branch and free tea, coffee and breakfast rolls will be made available to everyone who attends.
Manufacturers of the spray machines, Graco, will also be on site to answer any and all questions regarding the machines used to apply the Knauf Airless range.
All attendees will automatically be entered into a free prize draw with the chance to win an Apple iPad Mini.
With less than 1% wastage, Knauf Readymixed Finishing Solutions provide a superior finish every time. A quick and clean application, the products require no onsite mixing which means contractors do not require an onsite water supply, contributing toward BREEAM accreditation.
Address:
Units 17/19
Bloomsgrove Industrial Estate
Norton Street off Ilkeston Road
Radford
NG7 3JG