It does seem just yesterday that Speedskim was first launched into the market place. At first Plasterers were very sceptical of the new product and its claims in terms of wellbeing and increased output… Well, 5 years on and it's a completely different storey –Plasterers all around the UK have embraced the Speedskim System™ and are totally enjoying its benefits!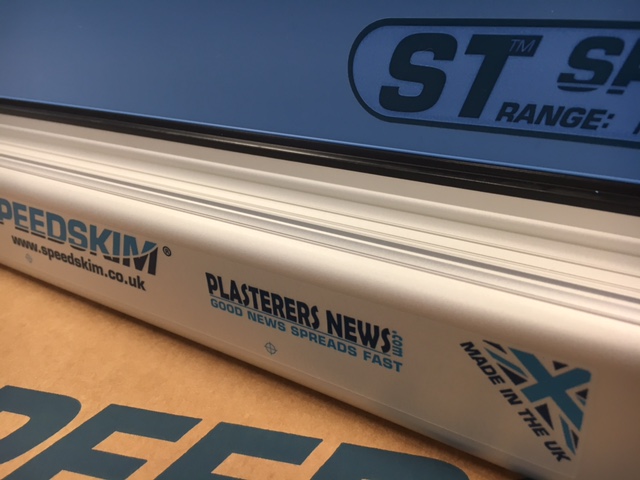 With over 200K units now in the UK market place, Plasterers young and old are noticing the difference and are now completing their work with ease! And that's not all, reduction in daily fatigue, cutting out up to 50% of the harmful effects of unnecessary trowel work is certainly ticking the box! –arguably the Speedskim Systems™ most important feature!
Gone are the days of breaking your back each day, in using Speedskim you can increase your output or just have an easier day –the Speedskim System™ now puts the Plasterer in control!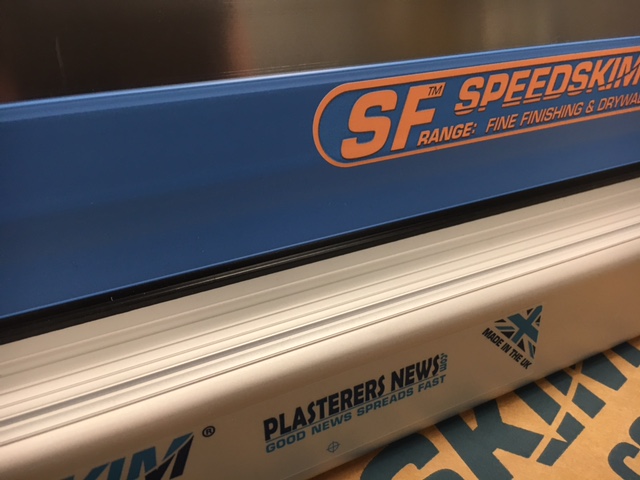 Speedskim say this could not have been possible without the help and support of Plasterers News®, so as a thank you they have gone all out, and are making it plain for all to see on their current alloy handle!
Speedskim® Flatter, Faster Finishes..
"Thank you Plasterers News, we couldn't have done it without you!"
Check it out – Speedskim® #Good News Spreads Fast!