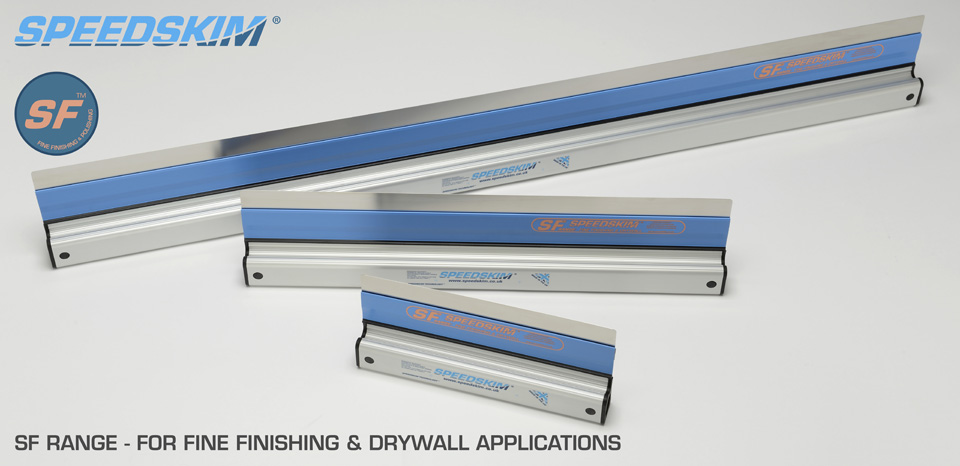 Speedskim have been silent lately which usually means only one thing –something is going on in the background. And by the looks of things it certainly has!
Mastering their composite blade concept Speedskim have been working hard to give Plasterers what they want. With all the same benefits in terms of flexibility, the NEW SF now boasts a wider 55mm x 0.3mm stainless spring steel tip (previously 19mm) for improved performance. Ultra-flexible, the new wide Sheffield stainless tip delivers on every level. In a league of its own the NEW SF provides flexibility not only across the width of the blade, but crucially along the whole length. For those who prefer stainless steel for the final finishing process this is arguably the ultimate experience!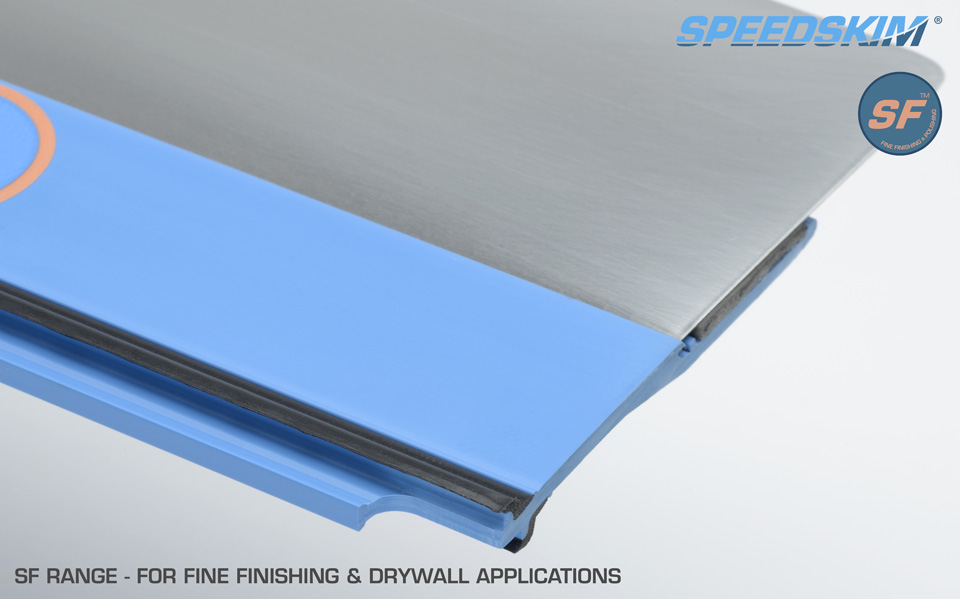 Complementing the ST range for flattening, the NEW SF delivers a seamless high quality finish both on new work as you would expect, but also fantastic results on existing substrates –so great for over-skims.
How does the new blade operate? The unique design of the SF combines high quality UK materials in the form of PVC and stainless steel, sandwiched together using high tech 3M flexible high bond tape. Use of premium products and materials mean the blade is well balanced and able to move in ranging temperatures – a key feature for maintaining a straight blade.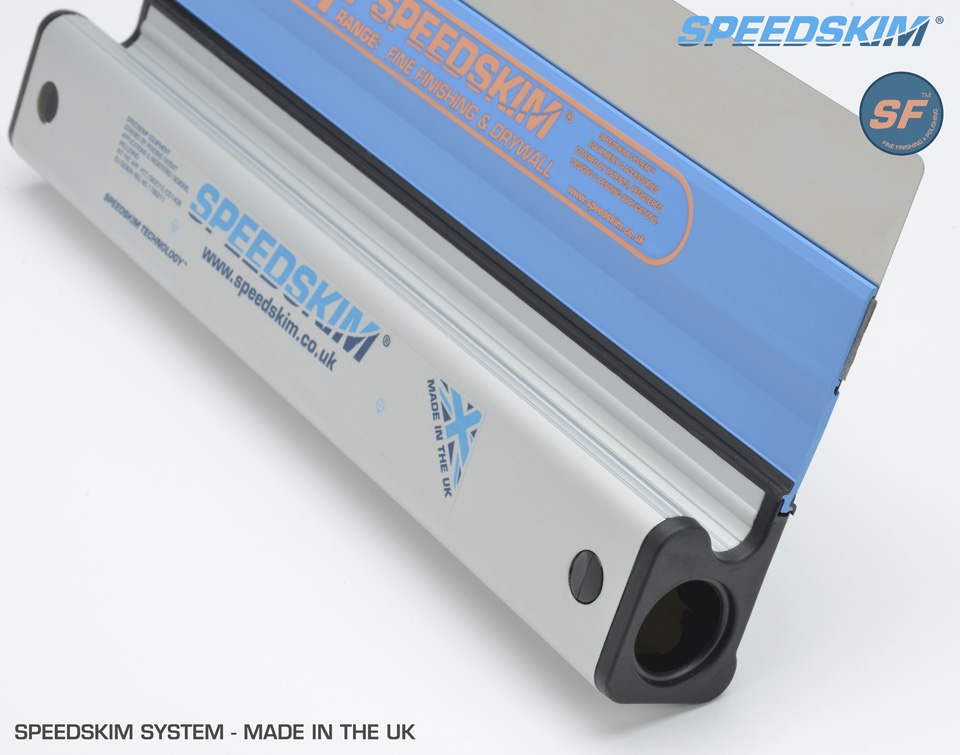 A number of Plasterers (particularly The Plasterers Forum Members) have been using and testing the NEW SF over the past few months and the feedback has been tremendous. Smooth and easy finishing while further reducing operator fatigue (as everyone knows plastering is the most intrusive of all trades in terms of fatigue) the NEW Speedskim SF is a welcome breakthrough for the Plastering industry!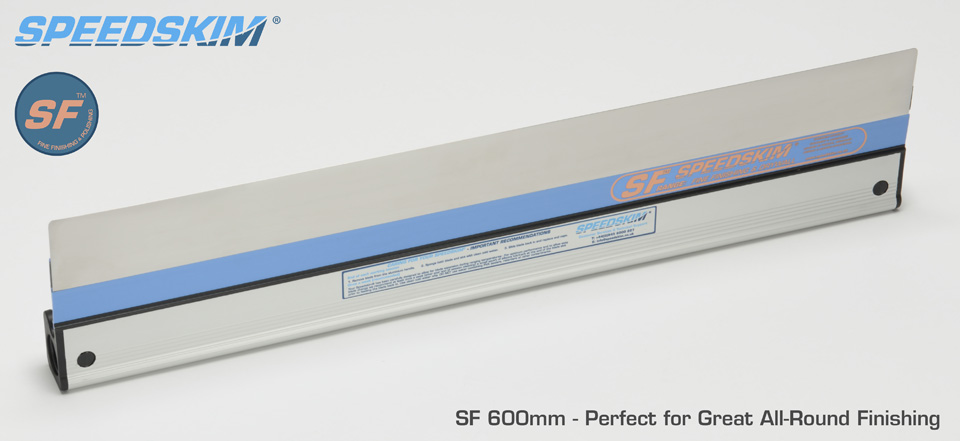 The NEW SF, Use On:
All finishing plasters including British Gypsum, Knauf and Lafarge.
All drywall compounds and spray finishes.
But that's not it by a long chalk. The success of the new composite design combined with recent New Generation enhancements means their ranges are set to grow.  Following on from the much loved ST and SF ranges, Speedskim will be launching new and exciting colour labelled blade ranges for tiling, decoration and also glass cleaning. The unique fully interchangeable design means your Speedskim will soon be even more versatile.
Watch this space on Plasterers News!
For more information on the Speedskim® range of products please contact Customer Services:
T: +44(0)8456000227
Online Shop: www.speedskim.co.uk