Today Tuesday April 8 was the first round of the regional heats of skillbuild, hosted by Burnley College.
The competition was split into two categories juniors and seniors and had five competitors in each category and the colleges entering this heat were, Accrington, Blackpool, Bolton, Burnley, Bury, and Manchester.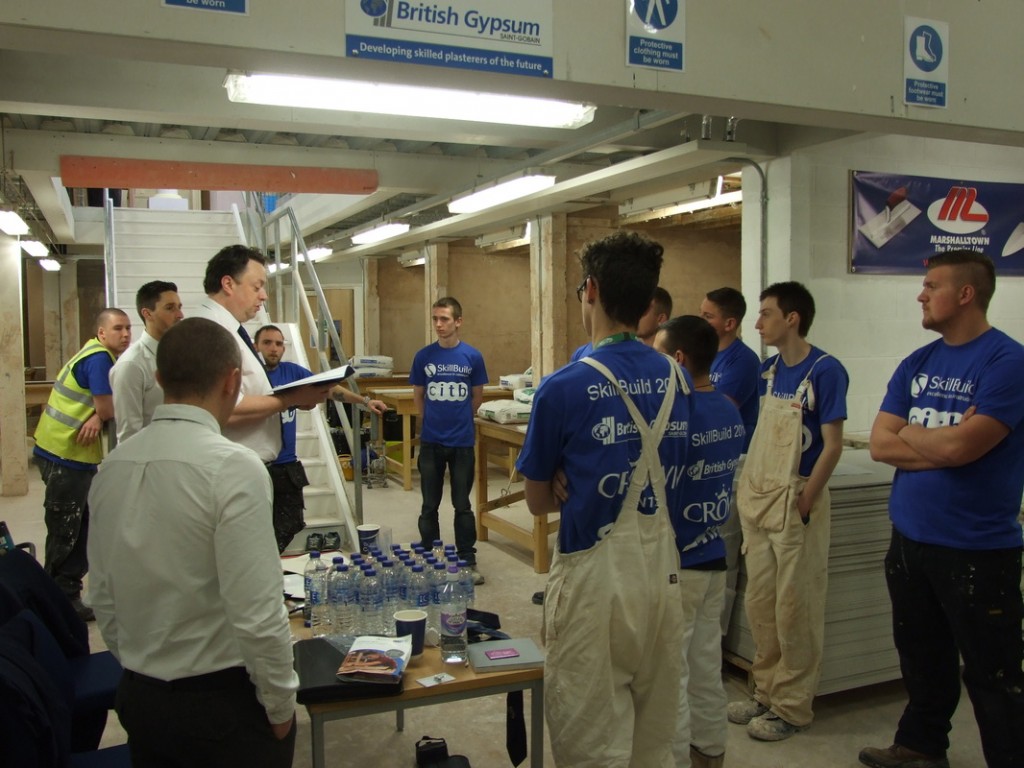 The Skillbuild competition started at 09.00 and was judged by three people with two of the judges coming from British Gypsum, and one from Leeds College of Building.
Each Skillbuild competitor had to skim a 2.400 1.200 plaster board and run various lengths of panel moulding to be assembled onto the skimmed plasterboard.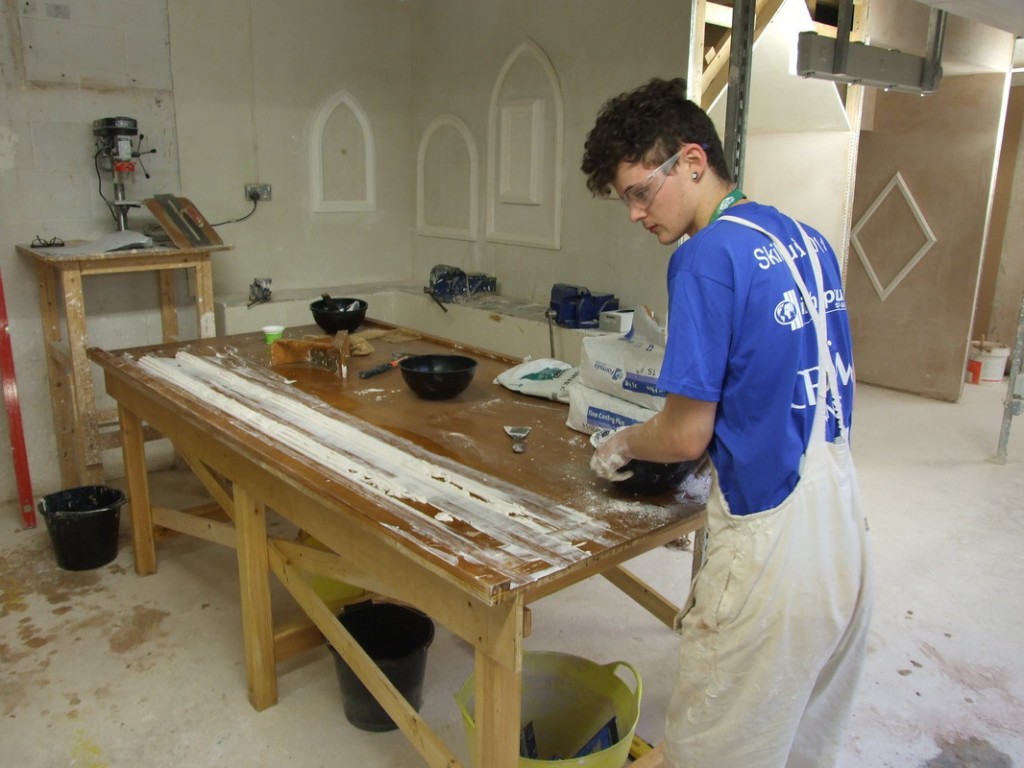 The junior section had to construct a diamond and make good all the mitres.
The competitors were judged on accuracy and presentation and the time given for the junior section was five hours, and all competitors completed the tasks required, with the first place going to Jordan Flanangan from Bolton College, second place going to Lewis Hardman of Bury College, and third place going to Luke Waring of Burnley College.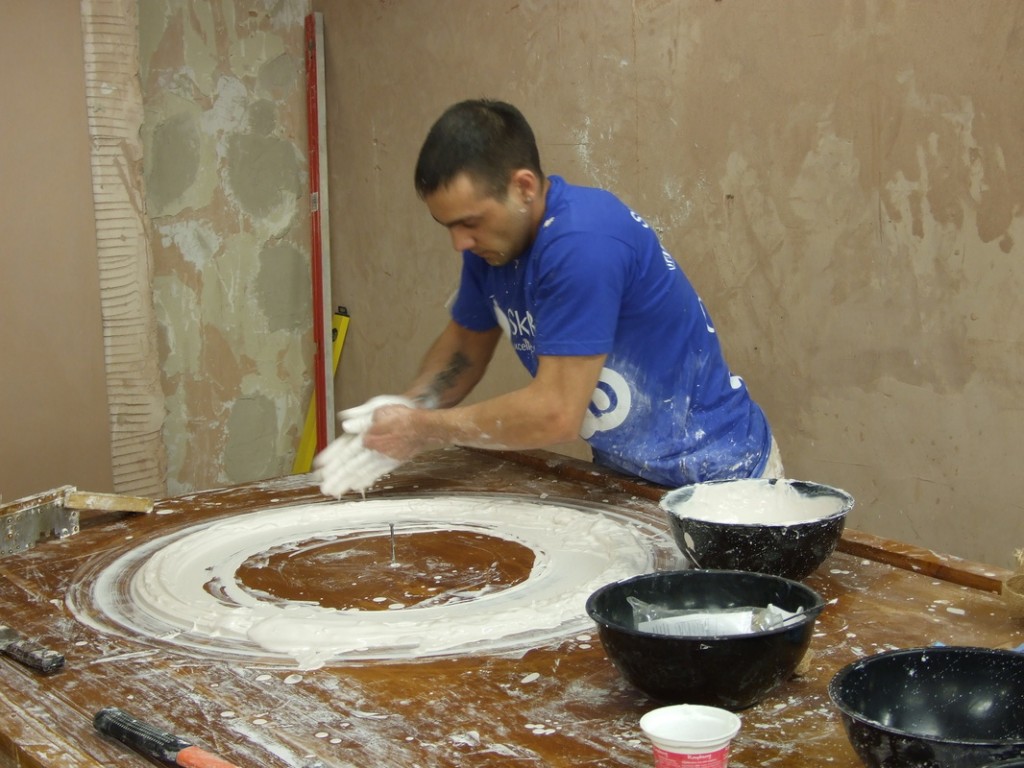 The seniors had to spin two circles, run two lengths and construct two circles with a diamond in the middle, also cut and fix a 1m length of coving with two stop ends, and again, the competitors were judged on accuracy and presentation. Time given for the senior section was six hours, with first place going to Steven Taylor of Burnley College, second place going to Elliot Ramsey of Blackpool and The Fylde College, with third place going to Maverick Brierley of Accrington College.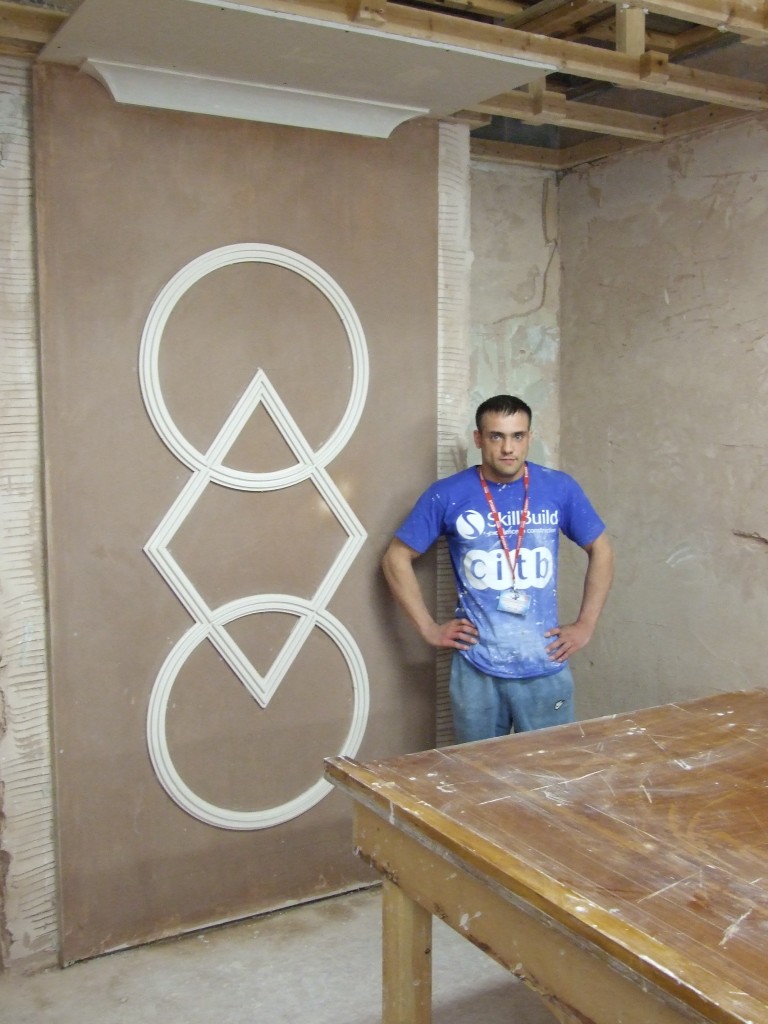 I would like to thank all the competitors for taking part and making the day truly enjoyable occasion and special thanks to the judges.
Thank you for David Winchester from the NAPL for submitting the above article to Plasterers News.