SAINT-GOBAIN WEBER HELPS REFURBISH WALSALL WOOD FC CLUBHOUSE
A new protective render coating has been given to the Clubhouse of the Walsall Wood Football Club (WWFC), West Midlands, as part of a major interior and exterior refurbishment.  flexirend highbuild by Saint-Gobain Weber has helped to rejuvenate the tired appearance of this club facility into a smart and welcoming pre- and post-match venue.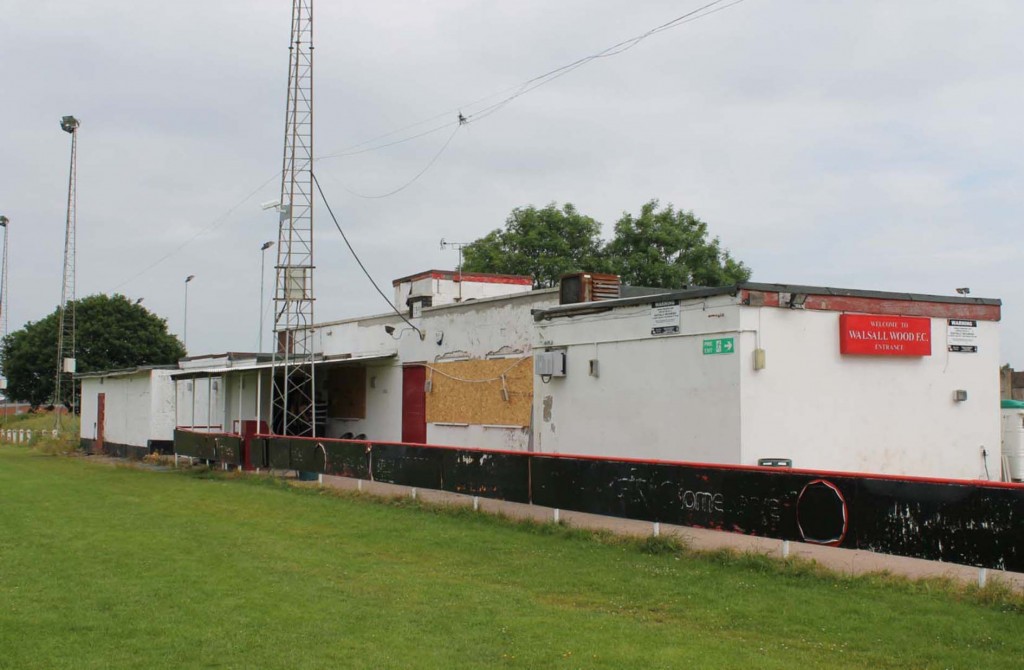 WWFC, who are in the Midland Football League Premier Division, play their home games at the Oak Park ground near Aldridge and are nicknamed 'The Wood'.  Although the club's records date back to 1915, the grounds' stand dates from the 1930s and is claimed to be the only surviving stand of its type in England.  In recent years the ground has been subject to vandalism and this, combined with age, has called for strong remedial action.
Perfect for the decoration of old and new surfaces flexirend highbuild provides a resin-based render coating that achieves a high quality, flawless and weather resistant finish that can be applied to exterior and interior surfaces.  Versatile enough for use on almost any surface, including traditional cement rendering; fair-faced concrete and existing exterior grade paint and cement boards, Weber's flexirend highbuild provides a durable and consistent finish that can be textured to a variety of designs.  It is available in a range of six traditional colours and has been applied in White at WWFC.
Internally Weber flexirend highbuild can also be applied to gypsum plaster and to dry lining and insulation boards.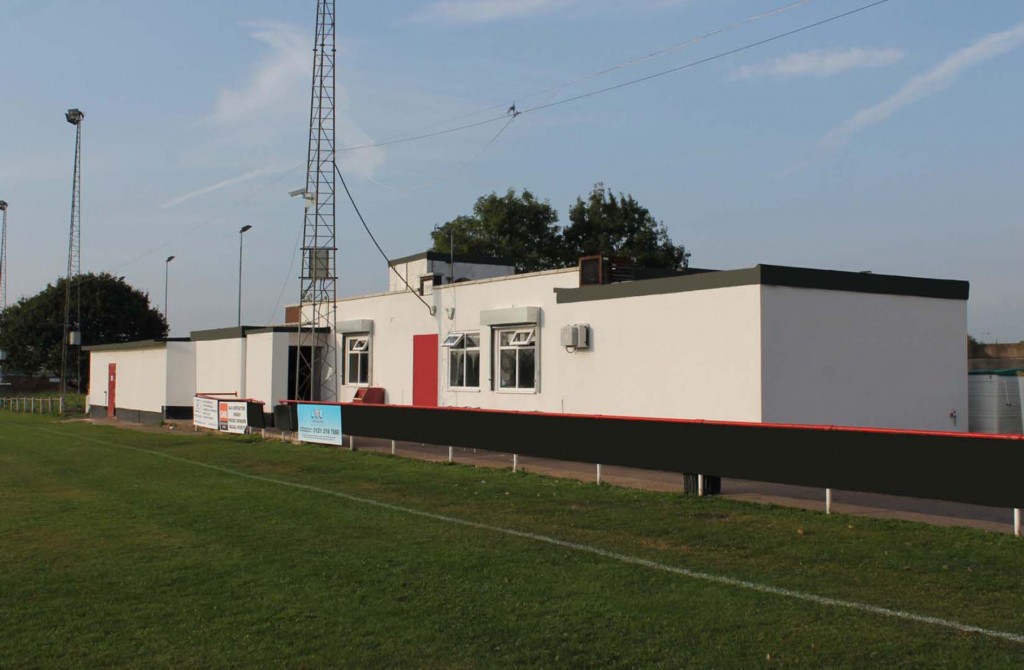 "As long as the surface is smooth and flat, flexirend highbuild is the answer to refurbishment schemes and extension work and is ideal for concealing surface blemishes," says Ron Shepherd of R. S. Rendering, a father and son business based in the West Midlands who specialise in all aspects of external render and who have provided their services free. "We use Weber render products every single day of the week.  flexirend highbuild did a great job on the old walls of the Clubhouse and the building looks a whole lot better and now it is weather tight."
flexirend highbuild is a high performance coating which allows the substrate to breath.  It contains biocide to inhibit organic growth so it will look better for longer.  This render finish has been assessed by the British Board of Agrément (BBA) and under normal conditions will perform satisfactorily for 15 years or more.
flexirend highbuild can be textured to a variety of designs and is suitable for a choice of application methods.  It is usually applied by hawk and trowel but is also suitable for roller or spray application.  Whatever the method, an even coat of 1-2mm thickness must be applied and a flowing edge maintained.  flexirend highbuild will normally be surface dry within several hours and through-dry within 24-72 hours, depending on conditions.  Good ventilation is necessary throughout this period.
Weber flexirend highbuild is produced in factory controlled conditions to provide product quality and consistency.  It is supplied ready-mixed in 15kg buckets which will cover 6m² of surface area. Thirty buckets have been used on the WWFC Clubhouse.
For more information about this project, or for technical support, please visit: www.weberfinalfinish.co.uk for short 'How To' videos that illustrate the best-practice application of flexirend highbuild and other Weber renders and decorative finishes, or contactSaint-Gobain Weber on 08703 330 070, or visit www.netweber.co.uk.  Customers in Ireland should call 028 9335 2999 or visit www.weber.ie.
A free download of the new weber.app for iPhone and iPad users is also available from iTunes and from Google Play for Android smartphones and tablet users.  Follow Saint-Gobain Weber on Twitter @SGWeberUK for the latest company news and updates.