After the completion of exhaustive testing, the British Board of Agrément (BBA) has certified Dryrod damp-proofing rods from Safeguard Europe – the UK's leading specialist in damp- and waterproofing, and masonry repair solutions.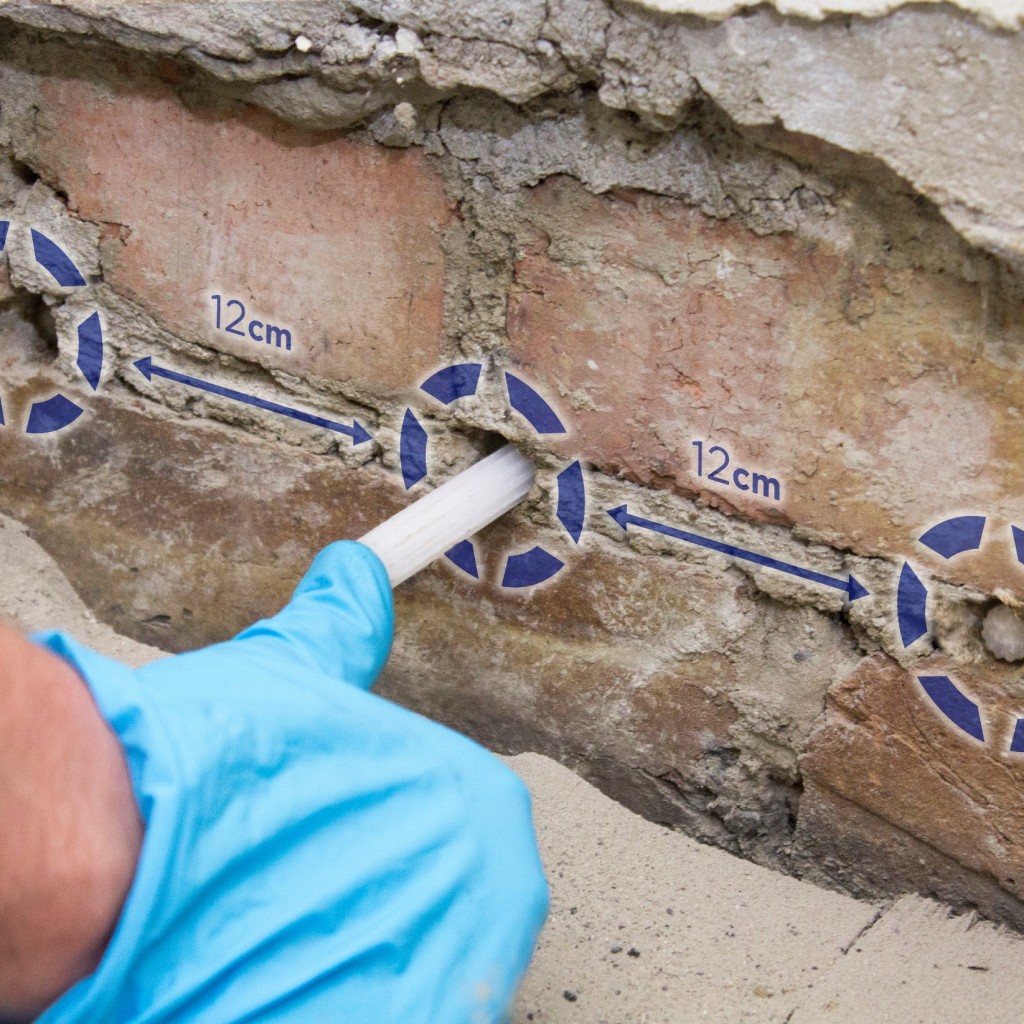 Designed to be the fastest, cleanest, easiest and most effective rising damp treatment on the market, the Dryrod damp-proofing rod is a synthetic rod made from advanced polymers that is impregnated with a silane/siloxane material so that it forms a DPC in brick, coursed stone, rubble infill and cavity walls.
Tests on these patented rods have shown that the percentage of water passing through protected masonry is 30 times less than 'economy' or budget damp-proofing creams.
Developed to guarantee correct damp-proofing delivery each and every time, and unlike any other product on the market, the rods can be installed effectively in highly saturated walls that are very porous and either highly alkaline – such as in new mortar – or with low alkalinity (old mortar). The rods are also effective when installed in warm or cold walls – even if the wall is freezing.
Three years of intensive research has resulted in the patented technology that makes the Dryrod damp-proofing rod so simple to install – the only tool needed is a drill. Installation is just a case of inserting standard length 180mm long rods into 12mm holes at 120mm intervals along the mortar courses of the building being treated.
Not only does this method ensure deep penetration but it also delivers the exact dose in each hole without the spillage and mess that occurs with other methods of installation. Any thickness of wall can be treated because the rods can be inserted end-to-end or trimmed back, depending on the wall thickness.
As a result application is completely consistent so it is also easy to calculate how many Dryrod damp-proofing rods are needed, while the rods' non-caustic, non-flammable and solvent-free formulation ensures safety. In contrast to other treatments, you can easily check and inspect the Dryrod treatment: just pull out the rod and measure it.
Heritage sites will also appreciate that the treatment can be invisible because rods can be removed from the mortar after six months when their active ingredient has dispersed into the surrounding masonry. Then the drill holes can be hidden by repointing with colour matched mortar.
Backed by Safeguard Europe's comprehensive technical support, Dryrod is supplied complete with all information needed for a successful installation. This includes the number and depth of drill holes required for various wall thicknesses and types, together with suggested drilling patterns to treat stretcher bond and Flemish bond brickwork and irregular stone.
www.dryrods.com