The terracotta façade of a landmark listed building in Leeds has been protected from penetrating damp using Stormdry Masonry Protection Cream developed by Safeguard Europe — the UK's leading specialist in damp- and waterproofing, and masonry repairs.
Dating from 1903, Apsley House was designed by George Corson, the architect who built many of the distinctive Victorian buildings in the city such as the Grand Theatre and the Central Library. The owners, J Pullan & Sons, converted the Grade ll listed building to provide premium office accommodation in 1990.
The property features extensive handmade terracotta decoration that was suffering rain penetration after many years exposed to atmospheric pollution. And when it came to protecting that terracotta, Safeguard's Stormdry met all Pullan's criteria: the treatment could be applied easily without disturbing its tenants, it is durable and it could not be detected once it had cured.
As Pullan's project manager John Broadhead says, "We had previously tried two alternative external treatments to deal with water penetration but they failed and they also had a slight sheen. Stormdry is effective for 20 years is easily applied and most importantly preserves the appearance of the building," he says. "Maintaining the listed façade while offering contemporary interior space has proved attractive to occupiers."
He chose Stormdry after Safeguard technical staff visited the site to test the efficacy of the treatment on easily accessible but unobtrusive parts of the building. They recommended that any cracks to the terracotta or repairs to the mortar were filled and re-pointed with Stormdry Repointing Additive No.1 before applying the Masonry Protection Cream. Pullan's own tradesmen carried out this work from a cradle and scaffolding.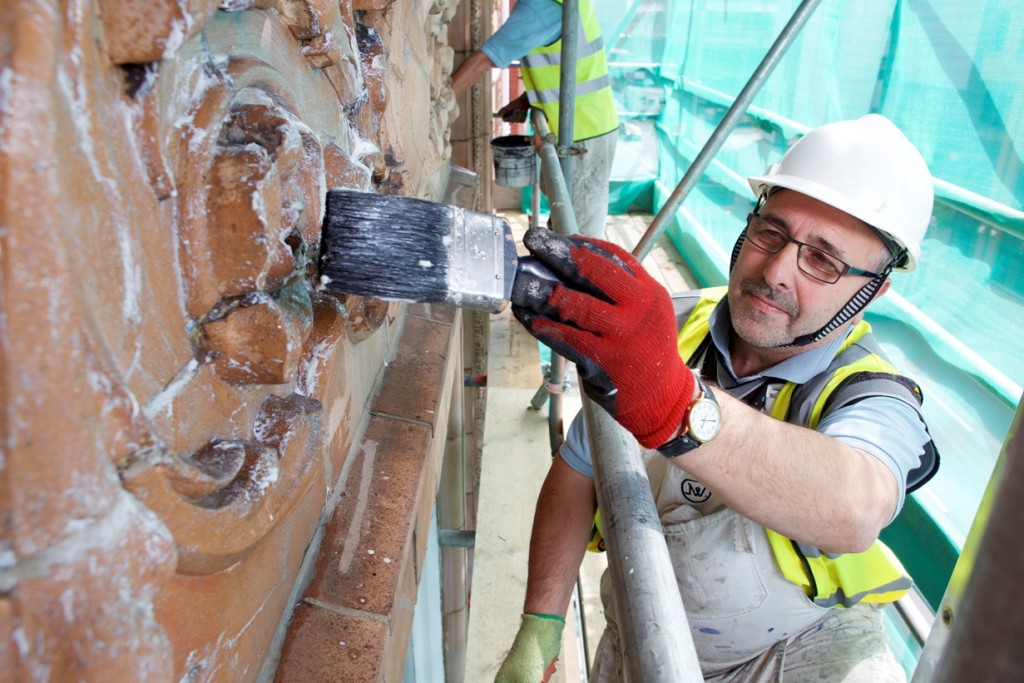 As part of its certification by the BBA, Stormdry Masonry Protection Cream has undergone accelerated ageing tests so its certificate states that will remain effective as a masonry water repellent for 25 years.
The product is easily applied by either brush or roller and will cure colourlessly to match the original finish within 12 hours. The cream penetrates far more deeply than conventional liquid applied water repellents – up to 12mm in flettons – so that it can bridge cracks in the masonry more effectively and it has a much greater life expectancy, as shown in the BBA certification.
Walls treated with Stormdry will continue to dry out because the cream works by lining the pores of brickwork and other masonry rather than blocking them, enabling water vapour to escape while preventing water, such as penetrating rain, from entering.
Stormdry Masonry Protection Cream also boosts thermal efficiency because masonry insulates more effectively when dry: bricks have twice the thermal resistance when dry rather than wet. According to tests conducted on solid wall constructions by the University of Plymouth, the treatment will provide energy savings of up to 29%.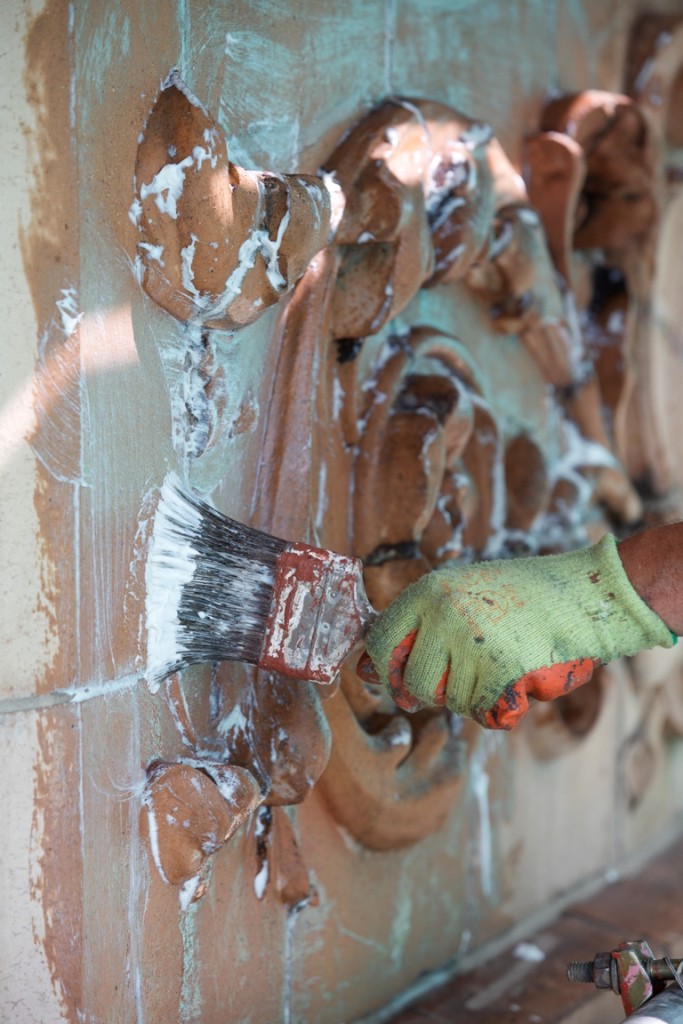 Stormdry can also be used to deal with the issues of damp that can arise with cavity wall insulation and external insulation because its vapour permeability enables both the wall and insulation to dry out while it prevents any further water entering.
The Stormdry cream also has significant advantages over insulation because it costs less to install, does not change the appearance of the building and can be applied quickly and simply with minimal disruption to the occupier. The masonry protection cream will also cut growths such as mould and moss and is also part of Safeguard Europe's flood protection system.
www.stormdry.com