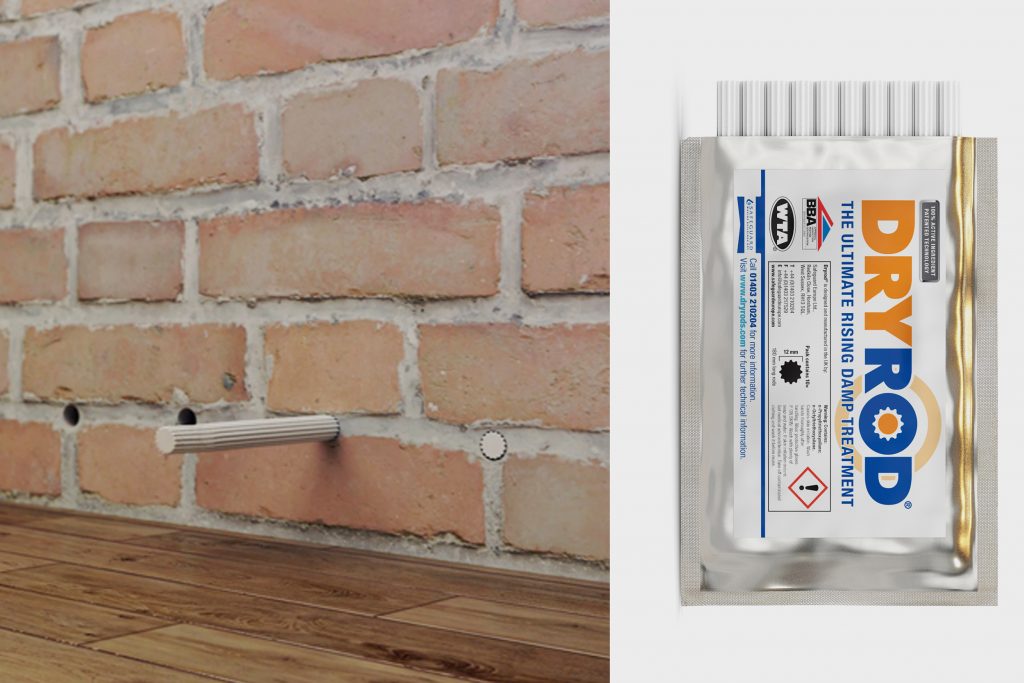 While lockdown hasn't prevented trades working on homes, winter makes external works more difficult – and the advent of spring will see a backlog of damp-proofing projects needed as the poor weather subsides. However, Dryrod damp-proofing rods from Safeguard Europe – the UK's leading specialist in damp- and waterproofing, and masonry repair solutions – can be installed, inside and out, whatever the weather and allow contractors to deliver rising damp remedials precisely, quickly, and easily.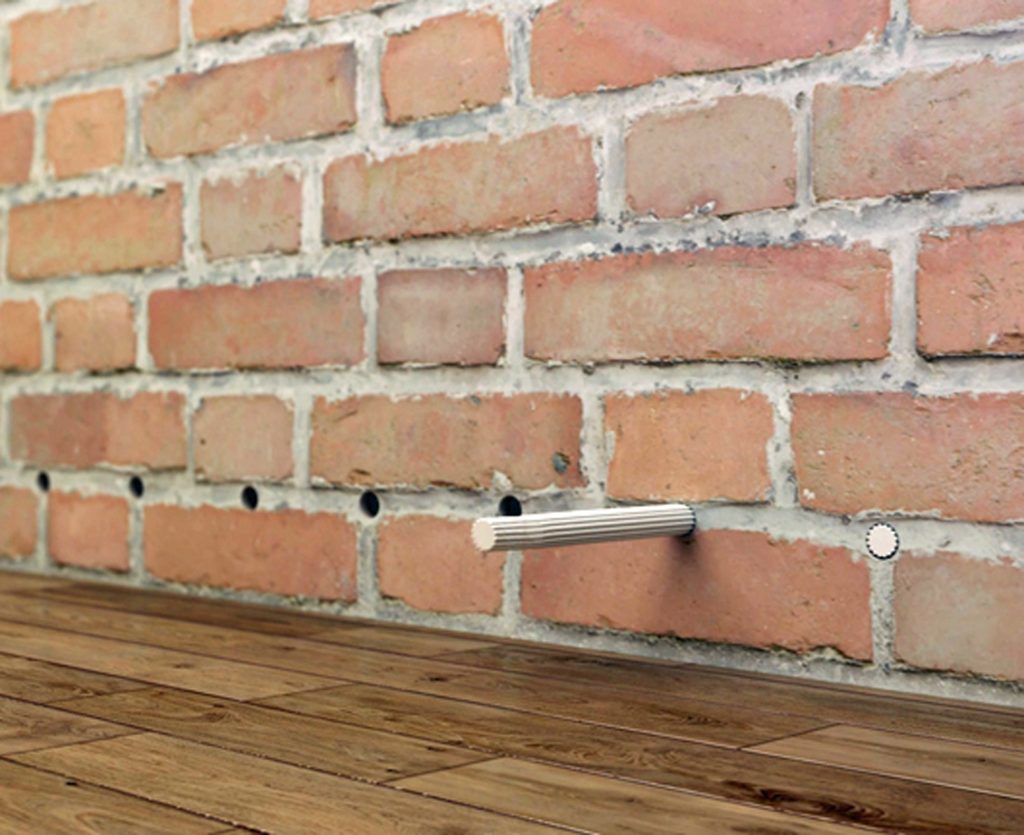 The BBA-certified Dryrod damp-proofing rod is a patented synthetic rod made from advanced polymers containing a high-performance silane/siloxane material that leeches into mortar and masonry to form a DPC in brick, coursed stone, rubble infill and cavity walls.
Dryrod brings three immediate benefits to damp-proof course DPC remedials. First, they perform superbly and are very long-lasting, owing to the high-silicone content of the active ingredient – being 30 times more effective than budget damp-proofing materials. The longevity of Dryrod DPC protection has been certified by the BBA as being at least 20 years.
The rods can be installed in wet walls that are very porous and either highly alkaline – such as in new mortar – or with low alkalinity (old mortar). The rods are also effective whether installed in warm or cold walls – even if the wall is freezing – making them suitable for installation at any time of year.

Secondly, the protection afforded by Dryrods is highly exact – reducing material cost, mess, waste and providing client piece of mind. Developed to guarantee correct damp-proofing every time, Dryrods' unique delivery mechanism not only ensures proper penetration of masonry but also that the precise dose is delivered into the mortar line. As a result application is completely consistent so it is also easy to calculate how many Dryrod damp-proofing rods are needed; and application can be easily checked through rod removal and inspection post-installation.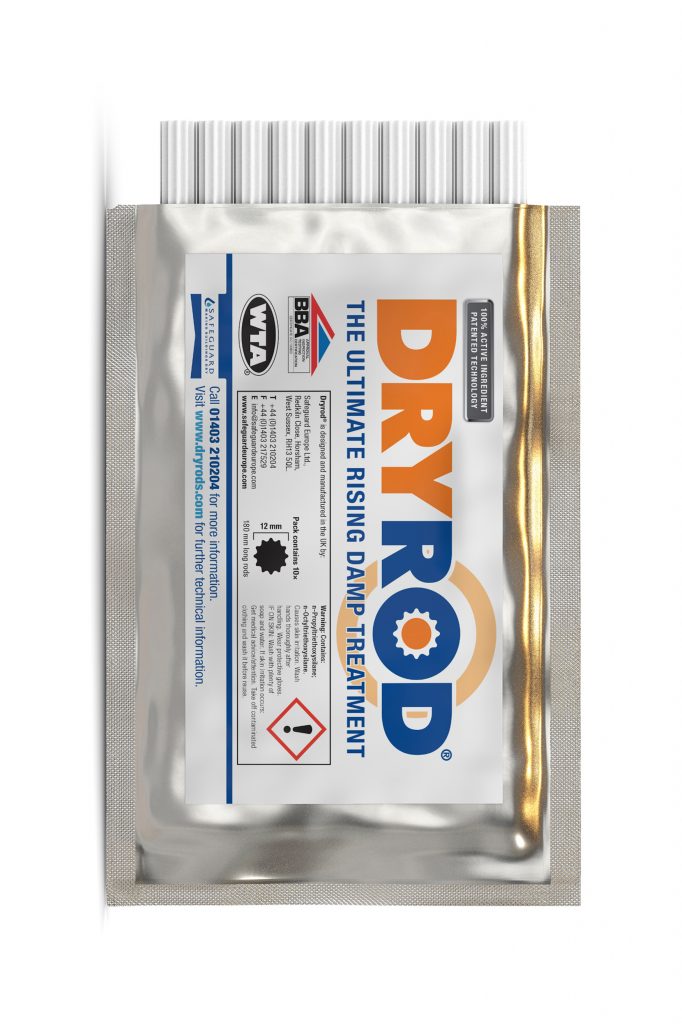 Finally, they are very fast and very simple to install. The only tools needed are a drill, a 12mm masonry bit and a hole clearer. Installation is just a case of inserting standard length 180mm long rods into holes drilled at 120mm intervals along the mortar courses of the building being treated. This has the ancillary benefit of being the cleanest and least wasteful DPC system to use.
Safeguard Europe's range of market-leading, proven damp-proofing solutions is supported by the company's own highly qualified and experienced staff. The support and expertise they offer is extended to contractors, specifiers and property owners and includes technical advice, specification help, research, and even in-house laboratory analysis of masonry materials.