Safeguard Roxil waterproofs wood for longer life and better looks
Roxil Silicone Wood Protector from Safeguard Europe – the UK's leading specialist in damp-proofing and waterproofing technology – is aliquid water-based silicone emulsion used to waterproof and protect wood from the undesirable effects of moisture which can promote organic growth and result in rot, decay and staining.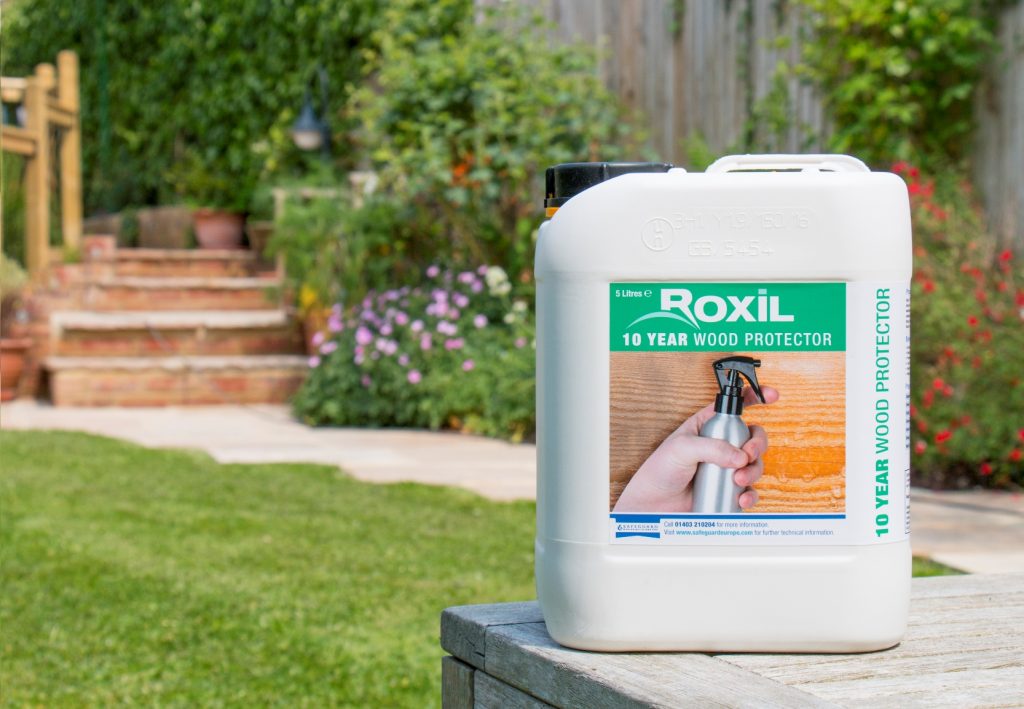 Recommended for use on softwood, including water susceptible species such as pine, Roxil Silicone Wood Protector waterproofs the surface and can be applied by brush or spray. The benefits of applying Roxil Silicone Wood Protector to timber, such as fences or garden furniture, include reduced organic growth such as algae; reduced water uptake – improving longevity and lessening the possibility of fungal growth – and improved dimensional stability. These benefits are enjoyed for approximately 10 years on softwoods.
Simple and straightforward to apply, ensure wood is clean and dry before application and Shake the Roxil well before use.  It can be applied by brush or spray, and two coats will deliver optimum coverage. The second coat should be applied while the first is still wet, typically within 30 minutes.
After application the silicone will penetrate into the wood and form a water repellent barrier. Full water repellency will develop over a period of one month. Do not apply if rain is forecast. Brushes or sprayers can be cleaned with water. Ready for use, Roxil Silicone Wood Protector comes in 5 litre containers, and coverage is approximately 5 to 10m2 per litre.