Contractors working on a partly underground private swimming pool were able to install a vapour barrier and a damp-proof membrane swiftly and simply using Drybase Liquid Applied DPM from Safeguard Europe — the UK's leading specialist in damp- and waterproofing, and masonry repairs. Drybase was the preferred option as an air and vapour control layer because of its excellent adhesion properties and because it was considerably more practical than trying to attach a sheet of polythene to the insulation board.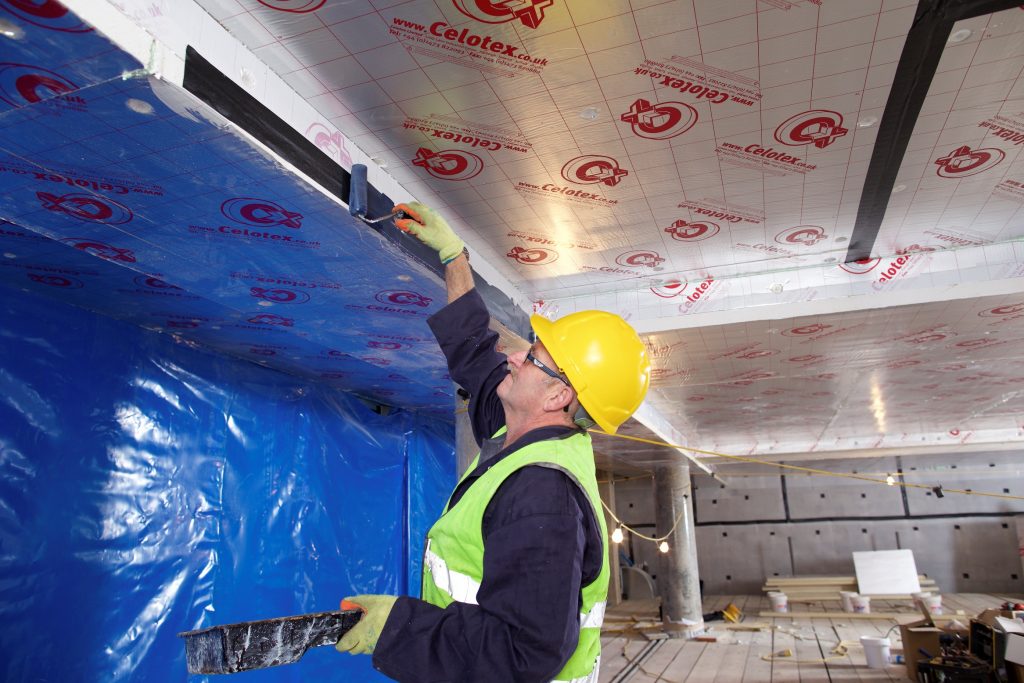 Damp-proofing specialist Yorkshire Dampcourse were called to advise at an architect-designed home in Bardsey, north of Leeds. The owner wanted to install a swimming pool in the lower ground floor – this cut into the side of a hill so that two walls were effectively underground, with the ceiling providing a terrace at upper ground floor level.
The situation clearly required the installation of air vapour control layers, as recommended in BS5250: 2011 "Code of practice for control of condensation in buildings". This points out that applying thermal insulation internally separates the warm interior from the masonry, which will be cold and so there is a risk of interstitial condensation behind the thermal insulation that should be avoided by applying an AVCL on the warm side of the thermal insulation."
Matt Tucny, director of Yorkshire Dampcourse, recommended Drybase Liquid Applied DPM rather than a sheet vapour barrier because it is a simple-to-apply seamless system; and because it is easy to repair any accidental damage by following trades.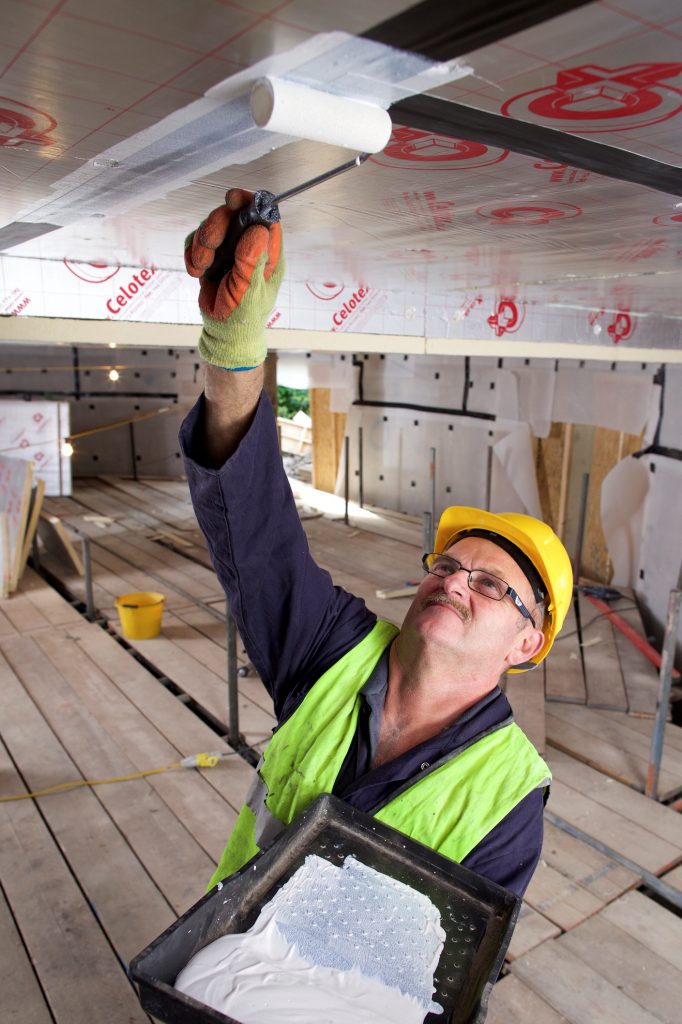 Insulation boards were tacked into position with Vandex Uniflex, a high strength adhesive. A secondary fixing was then provided using mechanical insulation fixings. Once in position all the butt joints, particularly those on the perimeter, were filled with expanding foam to reduce the risk of cold spots. Once dry, this was then trimmed flush with the insulation and covered with moisture and chemical resistant fibre tape.
"If we had used a sheeting system as a vapour barrier it would have been difficult to avoid any sagging. The ceiling slab is not flat as there are reinforcement beams below it so if we had applied a sheet material there would have been a lot of cutting, folding and taping around these," Matt observes. "And if any of the following trades had damaged it, then we would have had to patch the sheeting creating more taped joints. I felt that the more joints there were, the more risk there was of a failure."
By contrast, Drybase is supplied ready to use straight from the tub or pail and applied can be applied to damp substrates by brush, roller, or spray, having the same consistency as thick emulsion paint. Typically touch-dry within an hour of application, it's water-based and each five litre pack will cover up to 4.5m² depending on the substrate surface texture.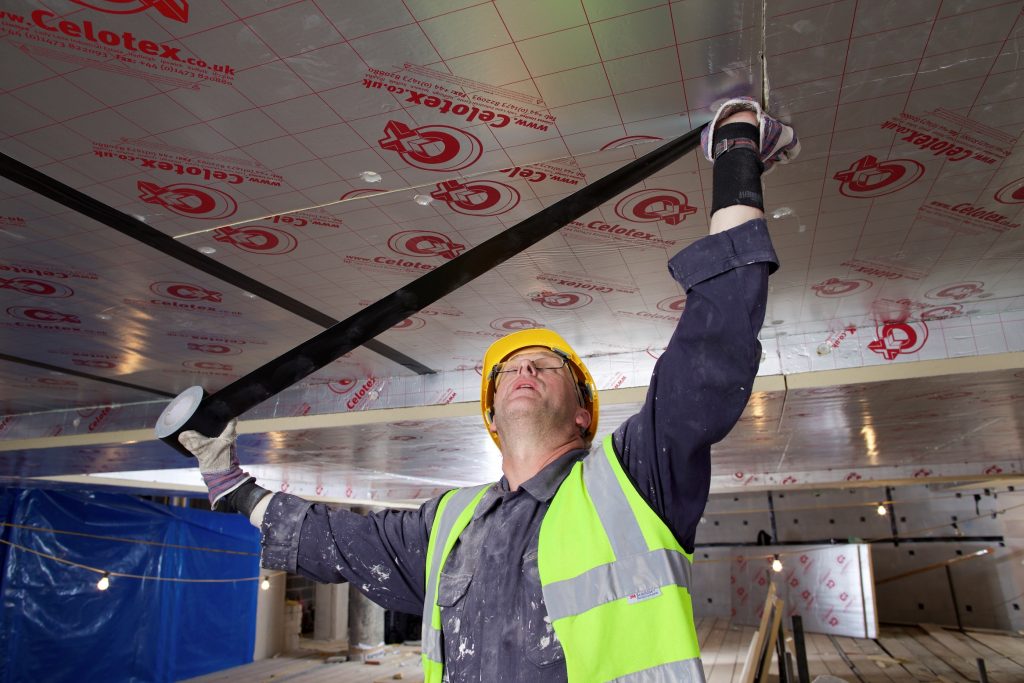 It is also a two-coat product and is supplied in black or white. This has a very practical advantage, as Matt points out. "The first coat we applied was white and the second was black. This makes it very simple to ensure that the whole area is covered and that the membrane has been applied correctly."
Once applied, the product cures to form a membrane that is flexible, elastic and provides a barrier to damp and ground gases including radon, carbon dioxide, and methane.
Yorkshire Dampcourse also used products distributed by Safeguard Europe to tackle failed waterproofing in the original structure. It installed Oldroyd XV, an internally-applied cavity drain system, together with Vandex BB75E, an elasticised waterproofing slurry that is applied directly onto the basement wall by trowel or spray, and Aquadrain drainage channels.