Knauf has launched a new range of Premium powdered joint fillers and finishes after extensive research with contractors to develop a product range that would both improve workability and address problems such as premature setting in the bucket.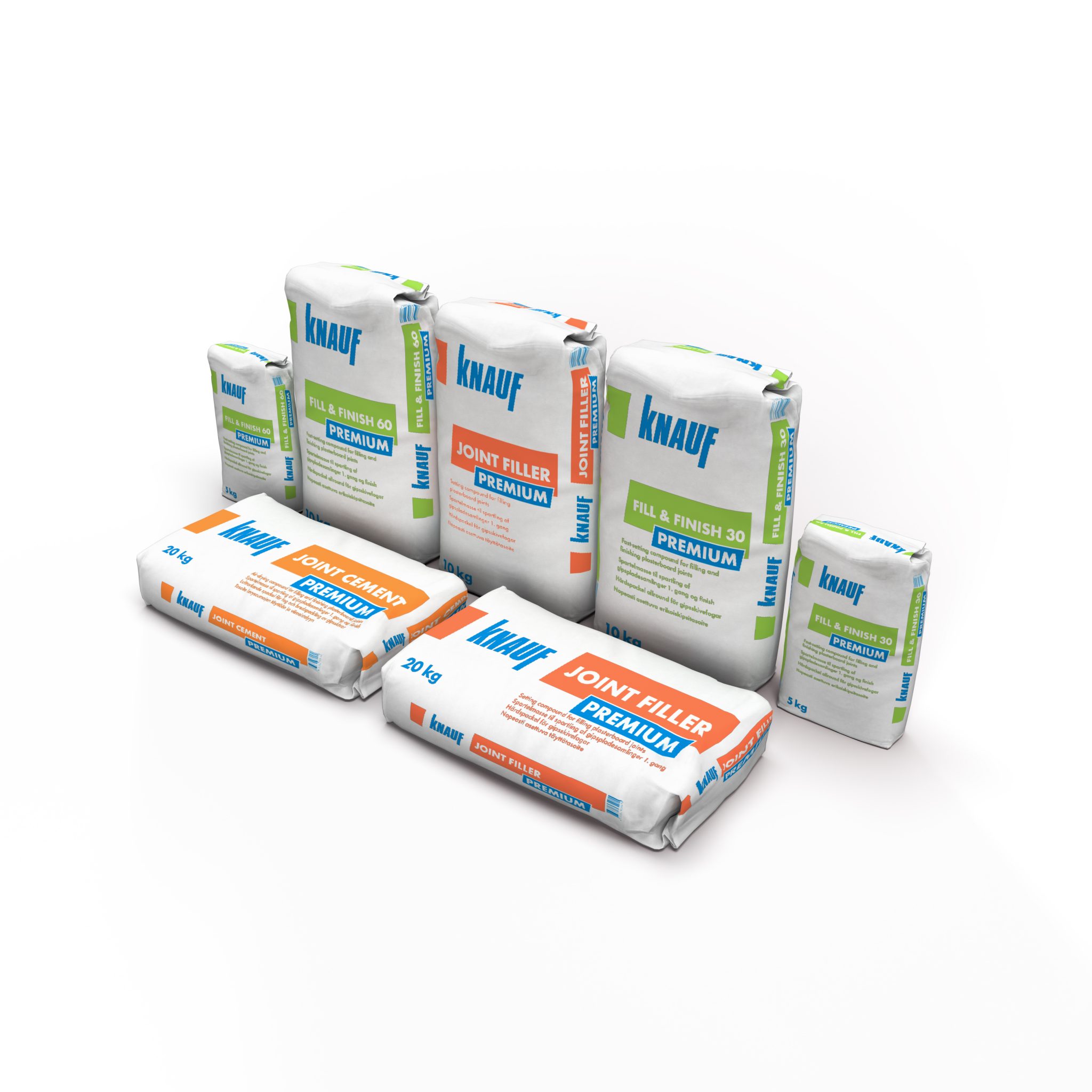 Knauf Joint Filler Premium is designed to be used for bedding tapes and Knauf Joint Cement Premium for finishing joints whereas Knauf Fill and Finish 30 and 60 Premium can be used for both applications. These products can form part of the Knauf Airless finishing system.
The new Fill and Finish Premium products are available with working times of either 30 or 60 minutes and come in bag sizes of 5kg or 10kg, providing maximum flexibility for jobs big or small.
Knauf Joint Filler Premium has a consistent 90-minute working time which eliminates material wastage through premature setting. Feedback from contractors who have participated in site trials has been extremely positive; one comment being: "Compared to alternatives, it's 100% better".
Knauf Joint Cement Premium has also proved to be a hit, giving a superior finish when finishing joints by hand or machine and requiring minimal sanding.
Each product in the new Knauf Jointing range is supplied in powder form, ready for mixing on-site. Offering a greatly extended shelf life (at least nine months) means improved flexibility for both merchants and contractors alike.
The new range will be available from July 2018 and demonstrates Knauf's commitment to research-led products and its ambition to launch products that build for the world we live in. Knauf will continue to work closely with contractors to develop system-based solutions which reflect the characteristics plasterers and dryliners say they look for when choosing products.