With thanks to Knauf for supplying us with the plasterboard, we were quite keen to start getting the lids tacked and ready for the insulation and also start getting the ashlar walls insulated and boarded.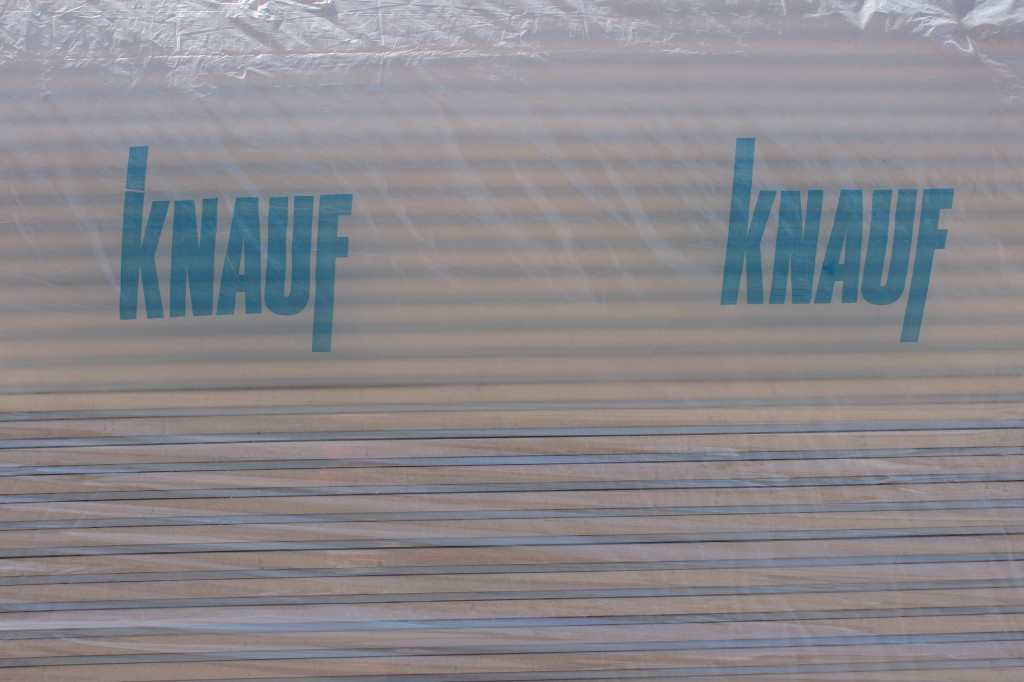 Before we could tack the lounge ceiling, I wanted to add some extra noggins in and generally, belt and brace the ceiling to make sure that it was perfect and also ensure that there is timber in place ready to have the light rose mounts as there is nothing worse than trying to fit a light straight into plasterboard.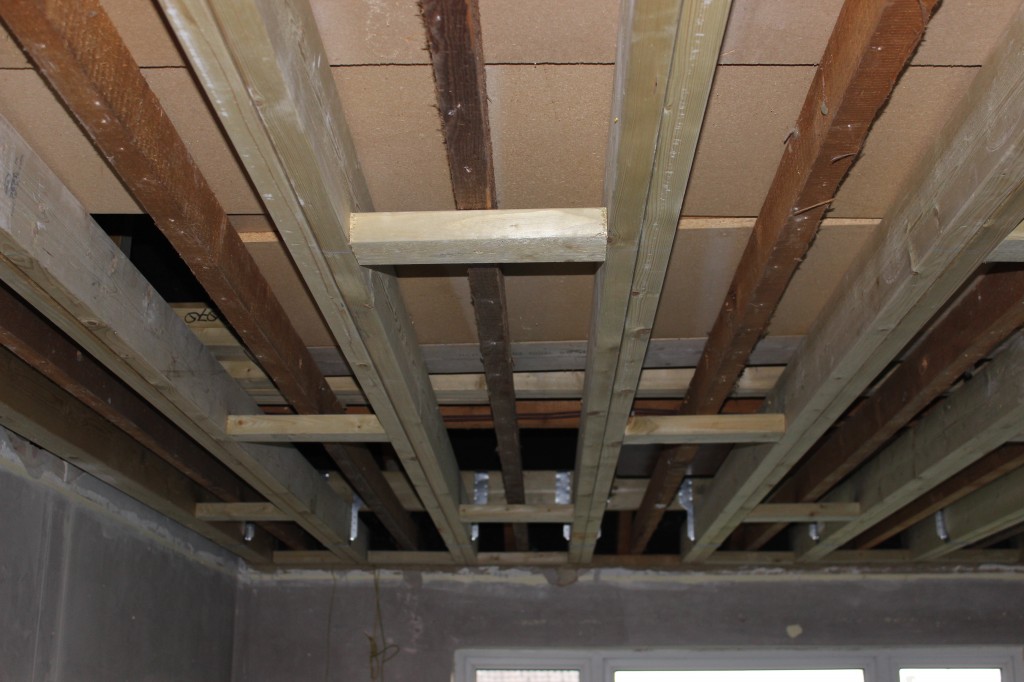 A few hours passed and the ceiling was ready, and I had arranged for a chap across the road to come around the following day to help tack the ceiling. Well, when I say I organised it Jane decided that plasterboard was too heavy for me to do on my own and got the chap to come over the next day and help.
Well, I got to a stage that I was ready to start tacking, and I don't like wasting time so thought I would give it ago and see if I could tack the ceiling on my own. I thought that if I struggled, I would go home and wait for Jezza the next day.
I picked up the first board and got it onto my head, and I was a little wobbly on my feet but I soon got to grips and made the step up on to my beer crate and with the board resting my head and using my elbow to push it into place with my left hand grabbing my prop the first board was in place, and I was fairly relaxed by it all.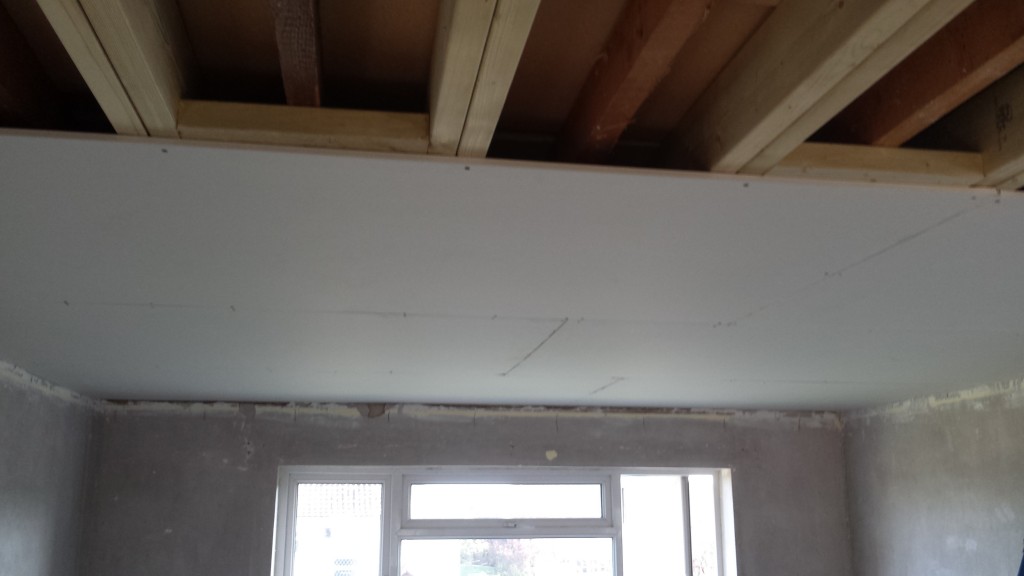 Once I started I got a feel for how I use to do ceilings like this all day long and my method was quickly refined, and the ceiling was coming along. I was just firing enough screws into it hold the board up and like I use to do just drop back later and fire the rest in.
I was quite pleased with myself my measuring was pretty good the walls were square, and generally, it was fairly easy to do other than the actual lifting side of it but still not going to complain.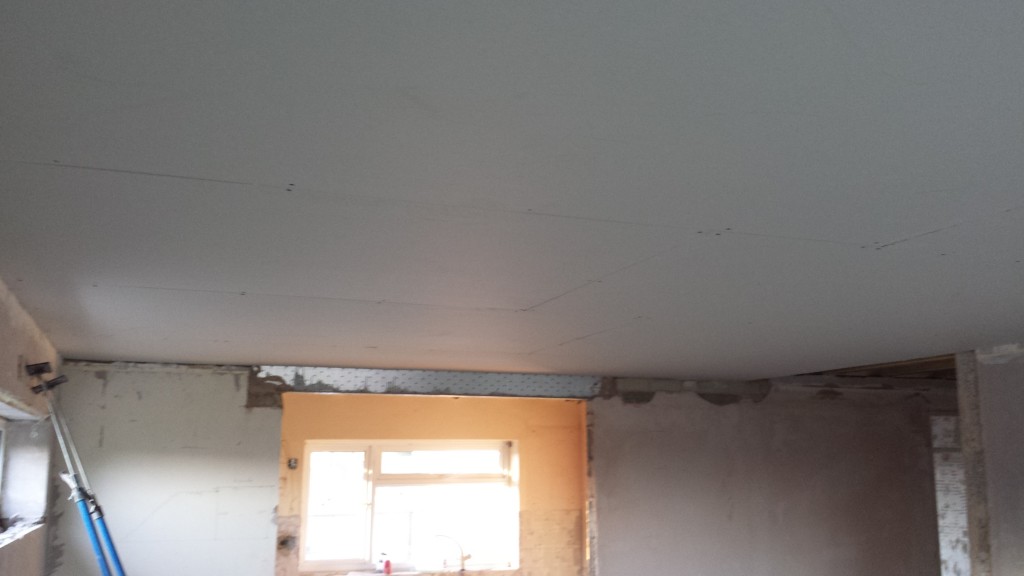 I was more than happy with the results and how it went, but boy was I tired when I got home Jane did not believe me that I had done it on my own, but still I did have a slight feeling of "Yeah I still have it"
Thanks again to Knauf who supplied us with the plasterboard.