British Gypsum have been supporters of The Plasterers Forum® and Plasterers News™ for many years and over these years, I have had the pleasure of using and experimenting with new products and to be honest it's a part of what I do that makes it very interesting.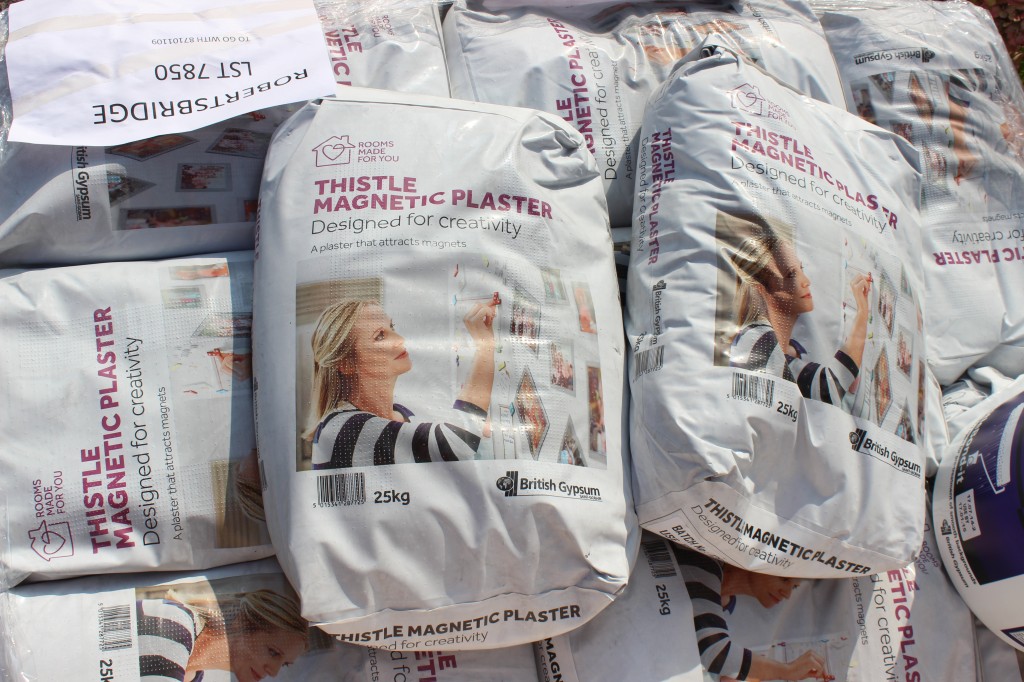 One of the biggest topics on The Plasterers Forum® was magnetic plaster and with the help and support of British Gypsum, we have organised days out for forum members and readers of plasterers news to go on trips and to use and test the products, and one of the most popular days out was the magnetic plaster days.
The other British Gypsum product that has caused a bit of a stir over the years has been the plaster that is uni-finish. You may have heard the discussions over the last few months and the back end of 2012 when it was originally launched. There were a lot of concerns about how good the second formulation was going to be.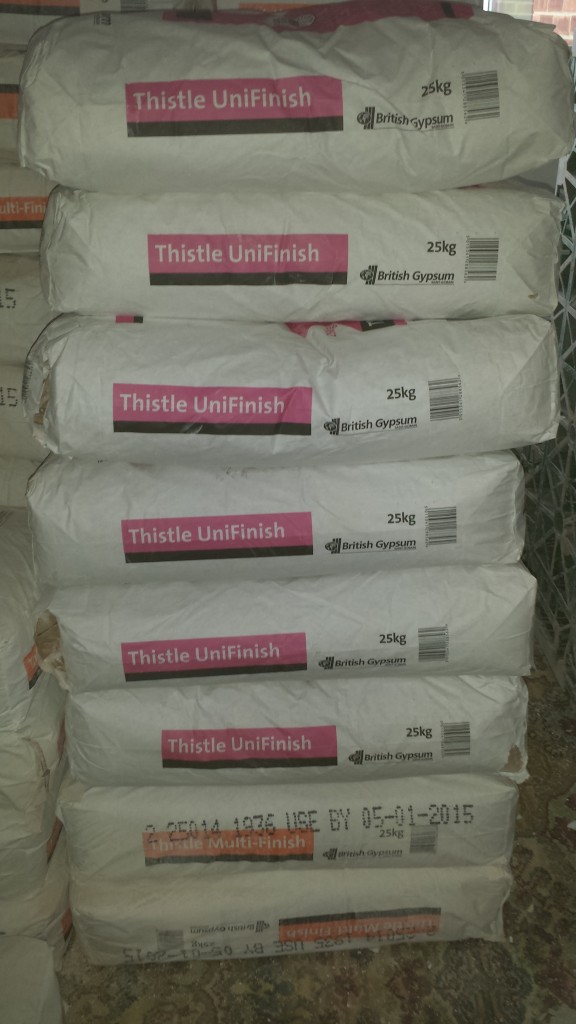 I have had the opportunity to play with both uni-finish and the magnetic plaster over at the British Gypsum HQ, but I really wanted to use it in my own place and when we finally started our renovation project with a loft conversion, this gave me a great excuse to use the new products in real-life environment and to be honest this is the only real way to get a feel for something.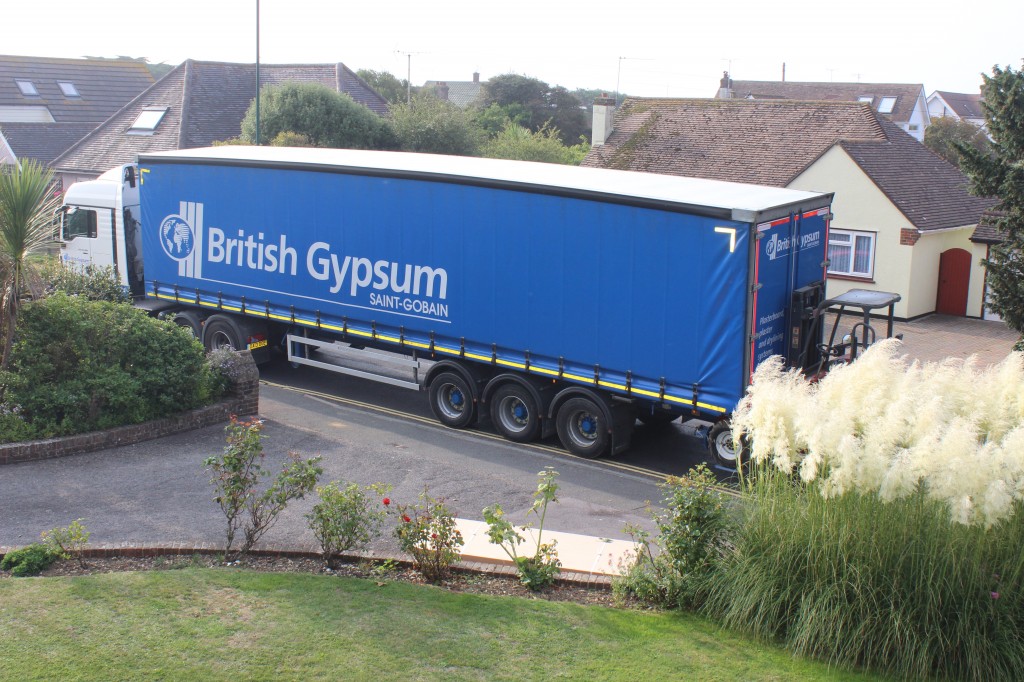 The day of delivery was a lovely warm day, and I was anxiously waiting for the big British Gypsum lorry to arrive which it did, and I had to cheekily ask the driver to show off his fork truck skills and get the pallets of plaster as near to the front door as possible without running over my flowers and the grass. Hand balling a pallet of multi finish up a flight of stairs was going to destroy me and having to walk further was just not going to happen today, and typically it was a hot day.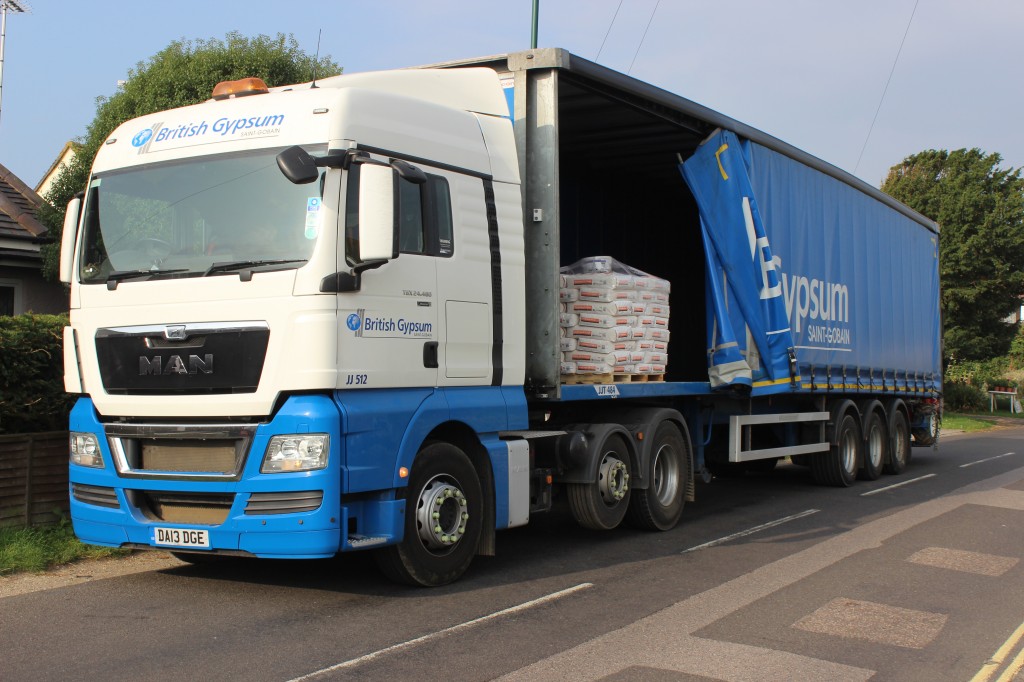 The driver was an absolute star he just drove in dropped off the pallets without a sweat and made it look easy. I was well happy. I offered him a cup of tea but then remembered I didn't have any milk, kettle or tea bags so that idea failed quickly, and I felt like a bit of a tool but none the less I offered.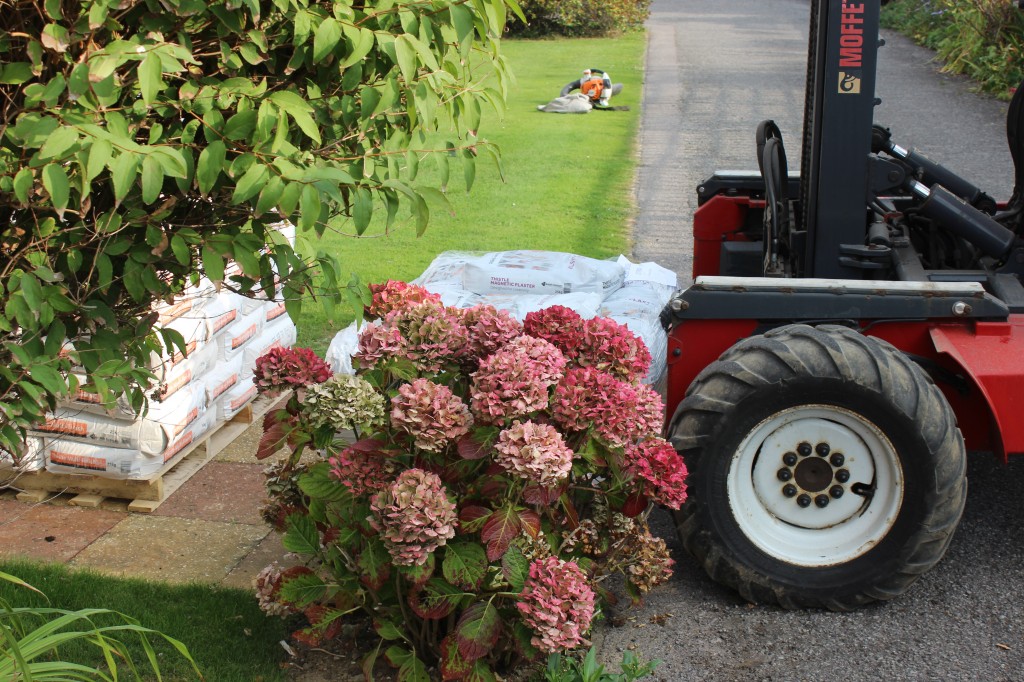 We loaded out the smallest bedroom with all the plaster, and I was now getting quite excited to get started with one part of the job, I actually knew something about.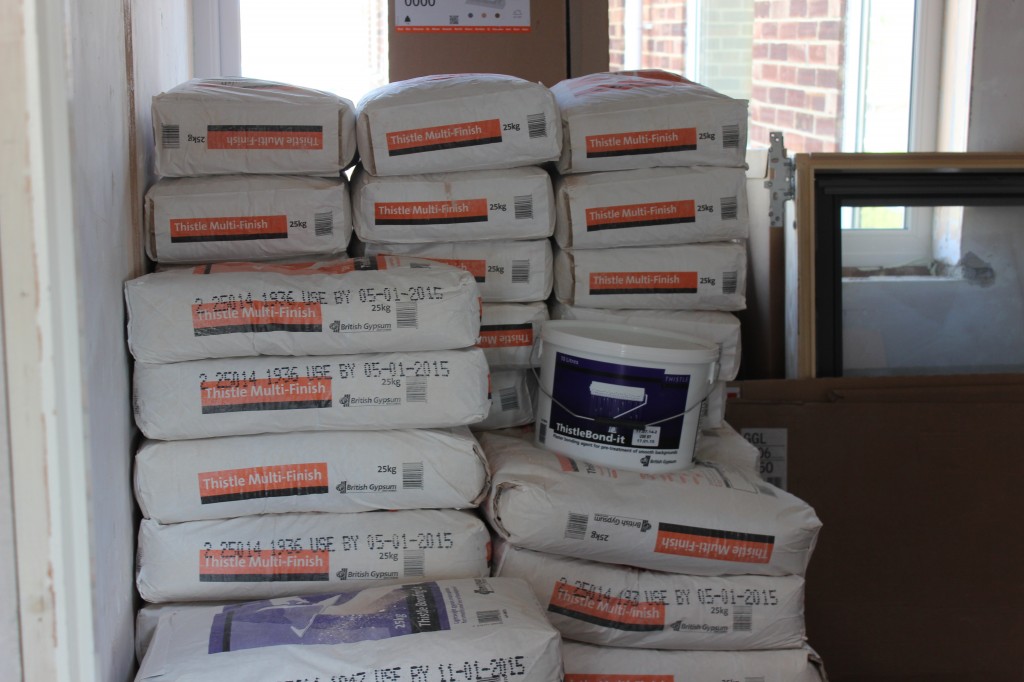 The lorry was the talk of the neighbours for a few days, and they were surprised at how much plaster there was but I think they were quite pleased to see that we are nearly at the plastering stage of the project.
I would like to thank British Gypsum for helping me out with the plaster and the board and for doing everything they can to get it to me. It is very much appreciated, and I cannot wait to start spreading it on the walls and ceilings.
I will be blogging about the plasters as I use them and showing you all the ups and downs and no doubt you will start to see me slump and make mistakes and get messier as I slowly burn out.
A renovation project is hard to do on your own while running a number of businesses and how people manage to do it while having families as well beats me, but I am soldiering on and taking days off where I can to get away.