Raincheck LS limestone liquid waterproofer from Safeguard Europe – the UK's leading specialist in damp-proofing and waterproofing technology – not only stops rain penetrating stonework and reducing its thermal resistance; but also enhances life expectancy of limestone by reducing fissuring and spalling caused by freeze-thaw action.

Developed specifically for the purpose of waterproofing limestone, Raincheck LS limestone liquid waterproofer provides excellent penetration depth, water repellency and breathability. It is a colourless, water-repellent based on UV-resistant silane-siloxane based resins which allow the material to bond to the carbonates in limestone.
Easily applied by either brush or roller, Raincheck LS can be applied quickly and simply with minimal disruption to the occupier. Raincheck LS cures colourlessly in just 12 hours, thus not changing the appearance of the building and just a single coat will protect the substrate for up to 20 years.  It can even be applied to wet limestone, which will continue to dry out by allowing water vapour to escape while preventing moisture ingress such as penetrating damp.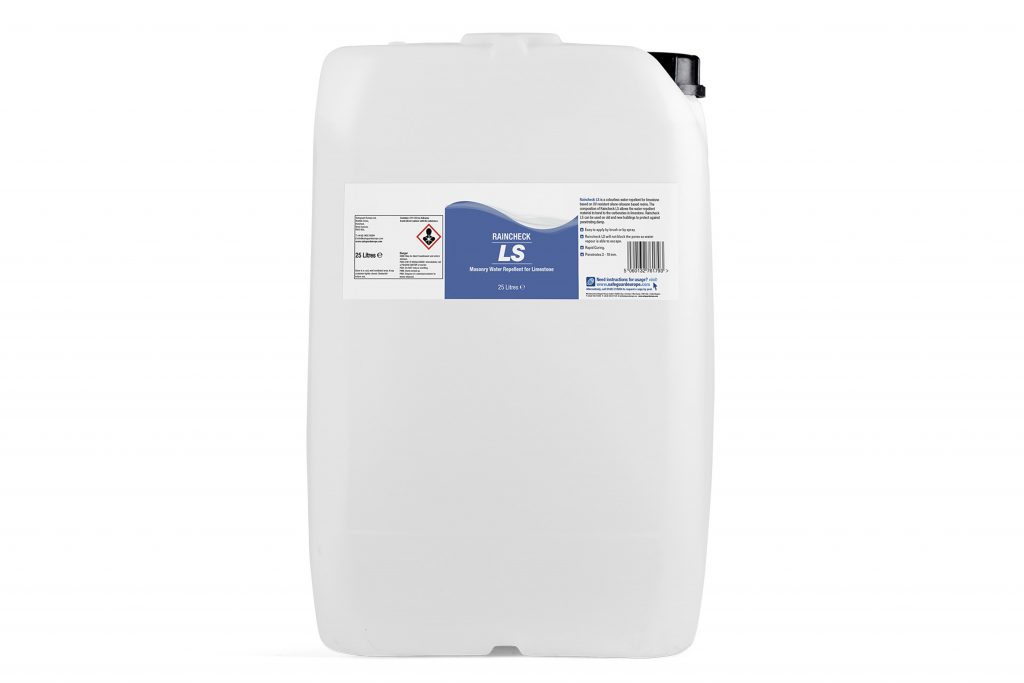 Raincheck LS is available in 25 litre drums, and more information can be found here: www.safeguardeurope.com/news/045-080615-raincheck-ls-limestone-waterproofing. Safeguard Europe also provides comprehensive technical support and advice from its highly qualified and experienced staff on Raincheck LS applications.