New GoMesh will provide your exterior render with strength and crack resistance for a fantastic finish for years to come. Introductory discount now available!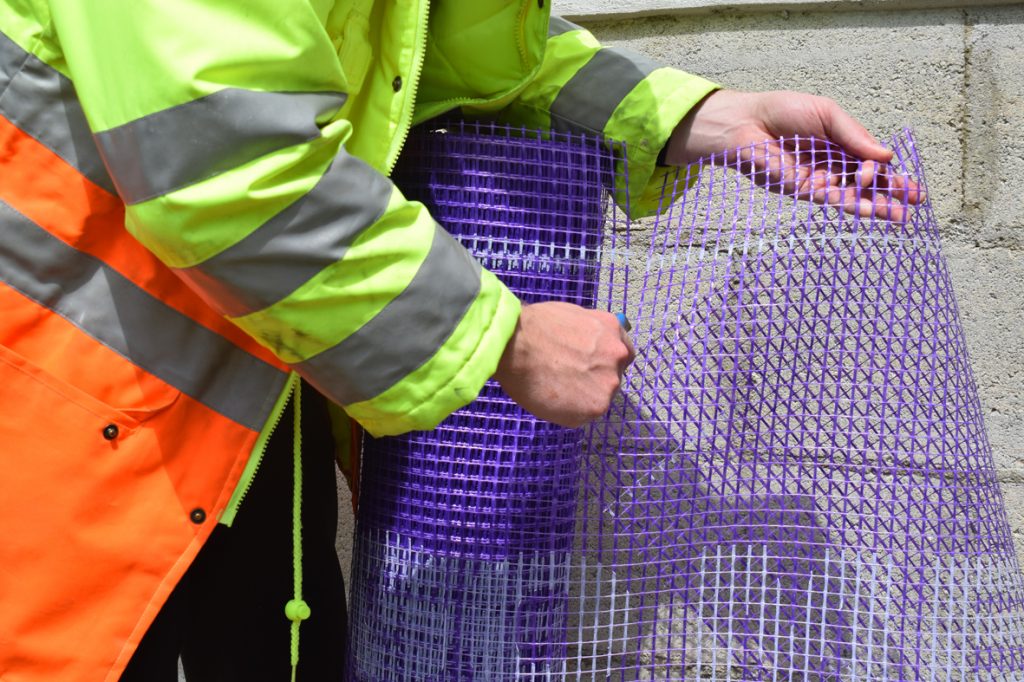 New GoMesh render reinforcement mesh has been developed to add strength and flexibility to monocouche through-coloured renders. Now available direct from the UK manufacturer SAS Europe, look for the distinctive purple colour of GoMesh.
GoMesh has a pressed weave and an alkaline resistant coating that prevents loss of performance over time. Its flexible lattice of woven glass fibre strands is embedded into wet render to help prevent render cracks and give the façade strength and flexibility.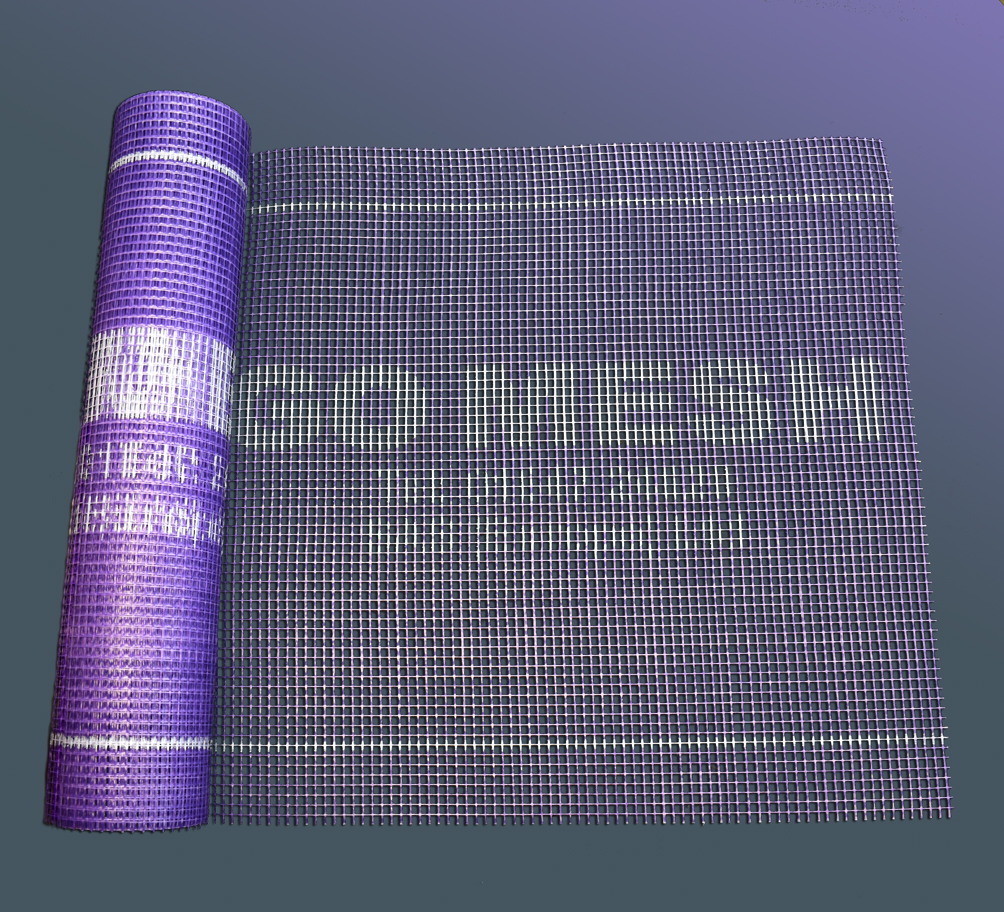 Gerry Gould from the SAS Technical Team gives this advice about what to look for when choosing a render mesh:
"The reinforcing mesh in a render system may be a hidden element, but it is so important to get right.  Alkaline resistance is critical for the long term, but you are unlikely to find it on 'bargain' render mesh, which will break down and cause issues in the future. Ask the manufacturer for their data on mesh tear strength and alkaline resistance to ensure you are using the best."
While GoMesh has been developed for use with the GoRend through-coloured one coat render product, it can reinforce any render with confidence. SAS Europe also offer 5 grades of ProMesh reinforcing mesh for use in construction, see their website for further details.
Introductory discount: Customers ordering GoMesh with render direct from SAS Europe before the 9th of August will receive a 5% discount on their mesh order.