A selection of Dulux Trade products has been used in the internal and external redecoration of a development of flats managed by Plymouth Community Homes. Dulux Trade All Seasons Masonry paint transformed the exterior walls on the five blocks of Packington Street flats and Dulux Trade Pyroshield Eggshell was specified for the interior redecoration of the communal areas of the properties.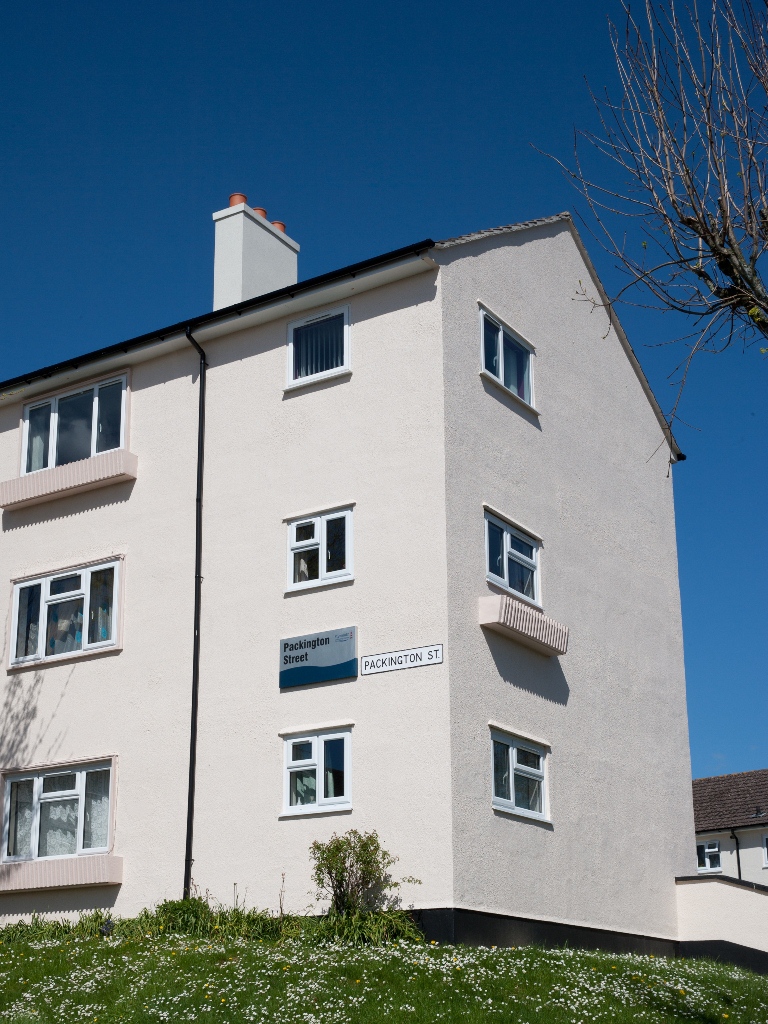 When it came to the internal work, the main priority for Karl Donegan, team leader of the programmed maintenance team at Plymouth Community Homes, was to meet the mandatory Class O rating of the Building Regulations Approved Document B for high traffic areas, such as the public spaces and escape routes. To ensure the flats complied with the legislation, Dulux Trade Pyroshield Durable Eggshell was selected. The flame retardant coating inhibits the spread of fire on previously painted surfaces and upgrades the fire classification of surfaces from Class 3 to Class O in line with the Approved Document B.
Karl Donegan explained: "For the internal redecoration of the communal areas, there were a couple of things to consider. The need to keep our residents safe and meet the building regulations is top of the list but in addition to that, we want a high quality finish that lasts. We specified Pyroshield Durable Eggshell safe in the knowledge that it would meet our requirements and offer a long-lasting finish, which helps to extend the maintenance cycle – a big bonus for us. As well as that, the water-based formulation of the product makes it quick-drying and helps to get the job done speedily which is an important factor to consider when redecorating communal areas that our tenants need frequent access to."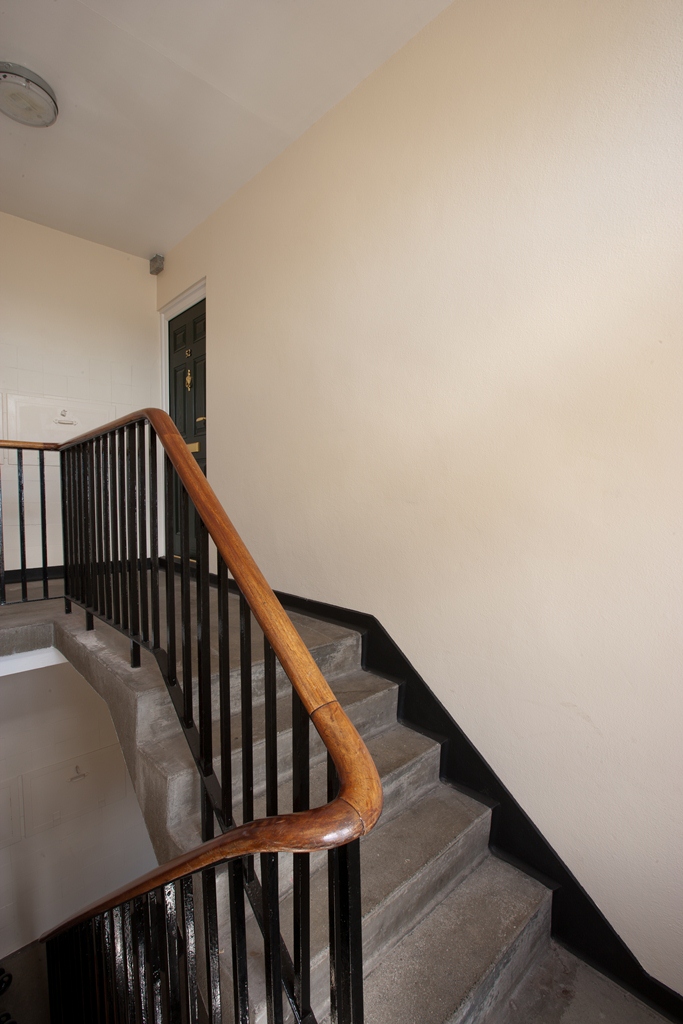 As the decoration was taking place during the winter months, Dulux Trade All Seasons Masonry paint was selected for the exterior work. Formulated using patented technology, the coating gives up to 15 years' lasting protection and is particularly suitable for use in difficult climates due to its quick drying and recoat time. It is also shower resistant within 15 minutes.
"We needed to stick to a tight schedule for the works so it would have been a big inconvenience if we'd had to put the work on hold because of bad weather," Karl explained. "That was the main reason for choosing All Seasons Masonry paint. We knew it would be easy and efficient to apply, and achieve a great finish even in poor weather conditions. As the buildings hadn't been decorated for some time, we pre-treated the substrates with a fungicidal wash before applying a mist coat and two full coats of the All Seasons Masonry paint, which will allow us to make the most of the paint's 15 year life cycle."
Commenting on the finished result, Karl added: "The transformation to the exterior of the building is fantastic. The tenants helped to pick out the colour scheme and each of the five blocks is painted in a different shade – a huge improvement on the grey exterior that was there before. Internally, the communal areas have a much brighter and fresher feel, and by using Pyroshield, we have taken steps to inhibit the spread of fire and give our residents valuable extra time to escape should a fire break out. Overall, the tenants are really pleased with the redecoration."
For further information, please visit www.duluxtrade.co.uk