Blood, sweat and tears were simply not enough to allow Knauf's two teams to progress past the group stages of the Construction Cup in early September.
As well as competing against teams from across the country, Knauf provided sponsorship for the tournament, which raised money for the Construction Youth Trust, a charity which helps young people in England and Wales, providing them with access to training, education and employment opportunities in the UK construction industry.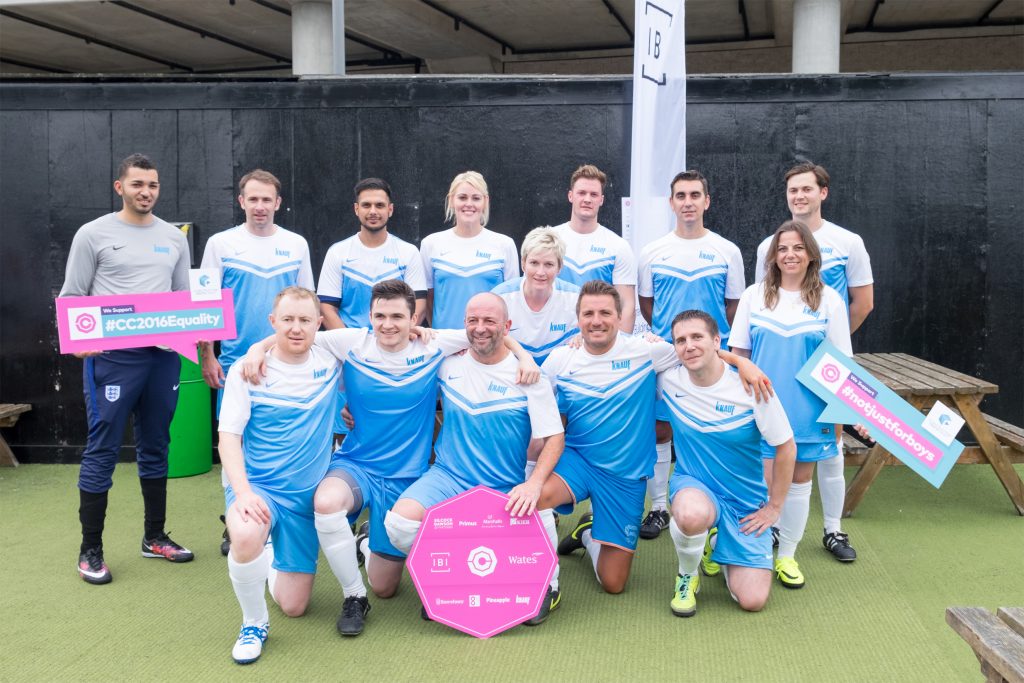 The two teams drew employees from the Knauf plants in Sittingbourne and Immingham, as well as members of the marketing team. As part of a wider effort in the construction industry to bolster diversity, all teams must have at least one female playing at all times, to be eligible for the tournament.
Stuart Elliott, Service Management System Administrator and spiritual leader of the Knauf contingent, sought to manage expectations before the Knauf teams began playing. "We're taking part as a little bit of fun and to keep in touch with our customers and peers, so any football success will be an added success!"
Knauf FC struggled to make a mark in the "group of death", facing stiff opposition from the likes of Wates, Kier and the infamous Sweet Group. The team eventually finished the game with one win, one draw and two losses.
Things were not much better for Knauf FC 2. Despite winning and drawing one game each, three loses meant the team did not progress any further in the tournament.
Despite the drubbing atmosphere, the Knauf camp was upbeat, safe in the knowledge that valuable funds had be raised for an important cause.
"I think everyone had a good time, and we're already focussing on what we can do to improve next year. We're well up for it!" Stuart said.
The Construction Cup was eventually clinched in dramatic fashion by the Willmont Wonderers. Willmont defeated Turner and Townsend on penalties after a 2-2 draw.