Aesthetically versatile and offering outstanding performance features, the Vinova panel from Knauf – the UK's leading manufacturers of lightweight building materials and systems – extends the potential uses of the gypsum fibre panel to a new level.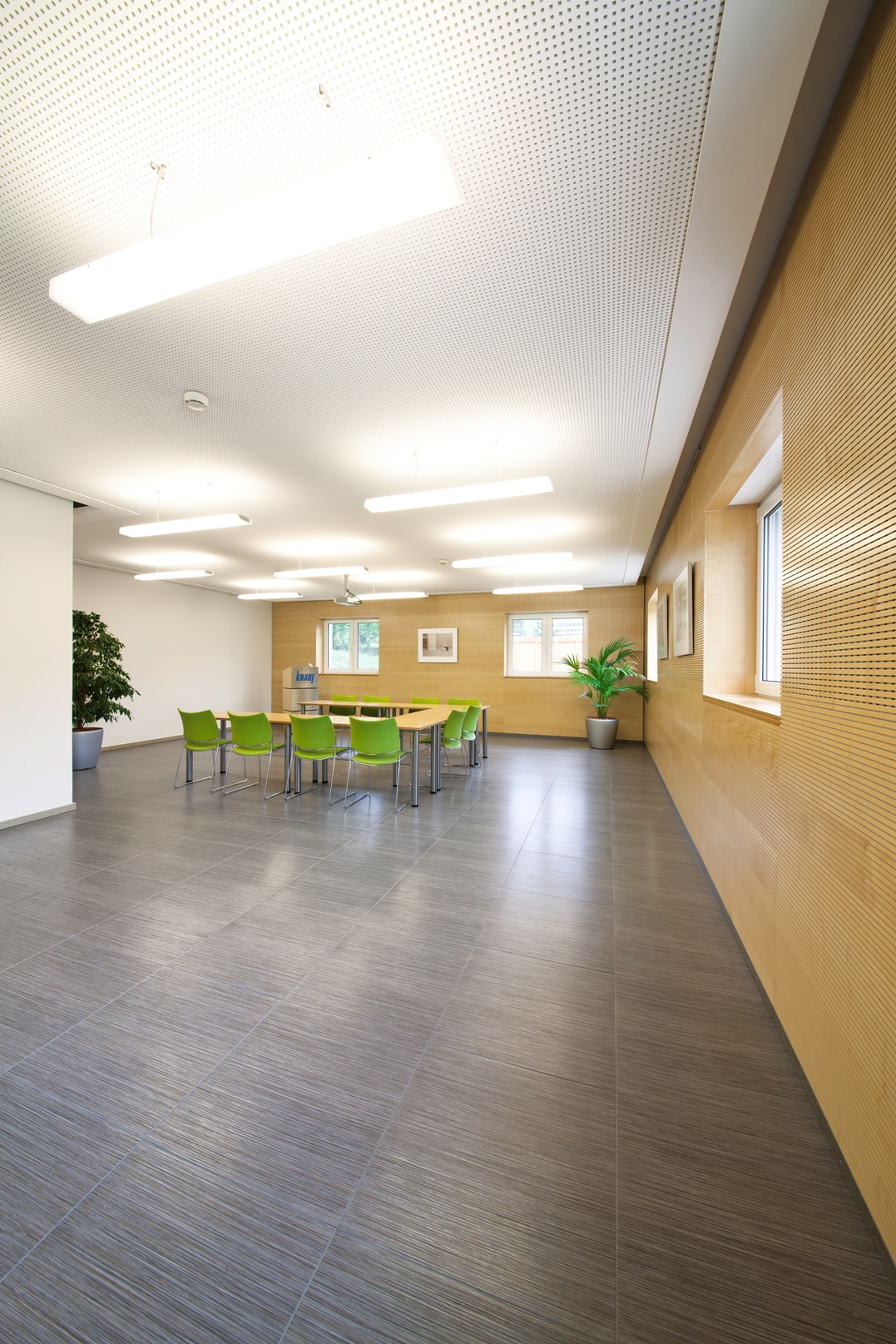 Consisting of a gypsum fibre panel, Vinova finished surfaces can be digitally printed, continuous pressure laminate (CPL) or high pressure laminate (HPL) coating, real wood veneer, lacquered or paint.
Panels can be curved, perforated or micro-perforated to achieve any acoustic performance or supplies with a magnetic whiteboard surface. The panels have a high density and high impact resistance, making them particularly suitable for areas of high traffic.
James Leaning, Business Development Director for Knauf, said: "The Knauf Vinova solutions for walls and ceilings provide complete design freedom – and at the same time offer the precision of a high tech, fully engineered product. Knauf Vinova panels are prefabricated and very easy to install making Knauf Vinova an excellent choice for architects."
The digital print boards can be supplied in either a uniform or standard finish while the HPL board is available in either a single colour or wood finish. The CPL boards are supplied in standard coatings of white/grey, silver/grey, anthracite and beech/maple while the boards featuring real wood veneer are available in maple, birch, beech, oak, ash and walnut.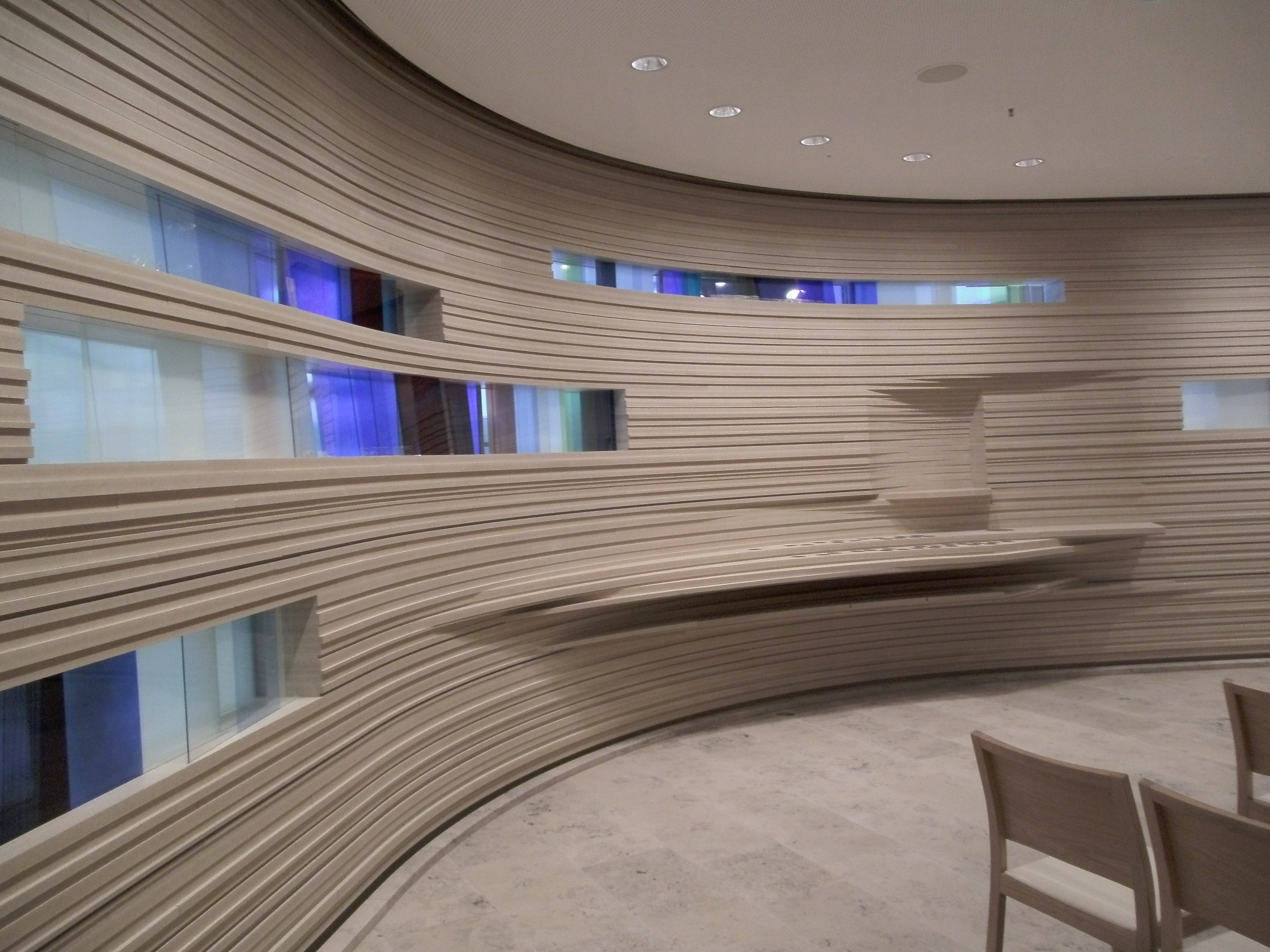 The lacquer boards are supplied in clear lacquer as standard but can be supplied in RAL and NCS colours on request, while all the boards in the range can be supplied in bespoke finishes as required for individual projects.
The lacquered and wood veneer boards can be bent to a radius of up to 300mm – a semi-circle – while the HPL and CPL boards can be supplied curved if required, and so extend the interior design possibilities even further.
Ideal for interior walls and ceilings, Knauf Vinova panels are especially suited for applications subject to strict fire regulations. Formaldehyde-free, the panels are non-combustible and deliver outstanding fire performance: under the EN13501-1 the panel was classified as A2 – s1, d0, meaning that it made no contribution to fire, produced no smoke or flaming droplets or particles.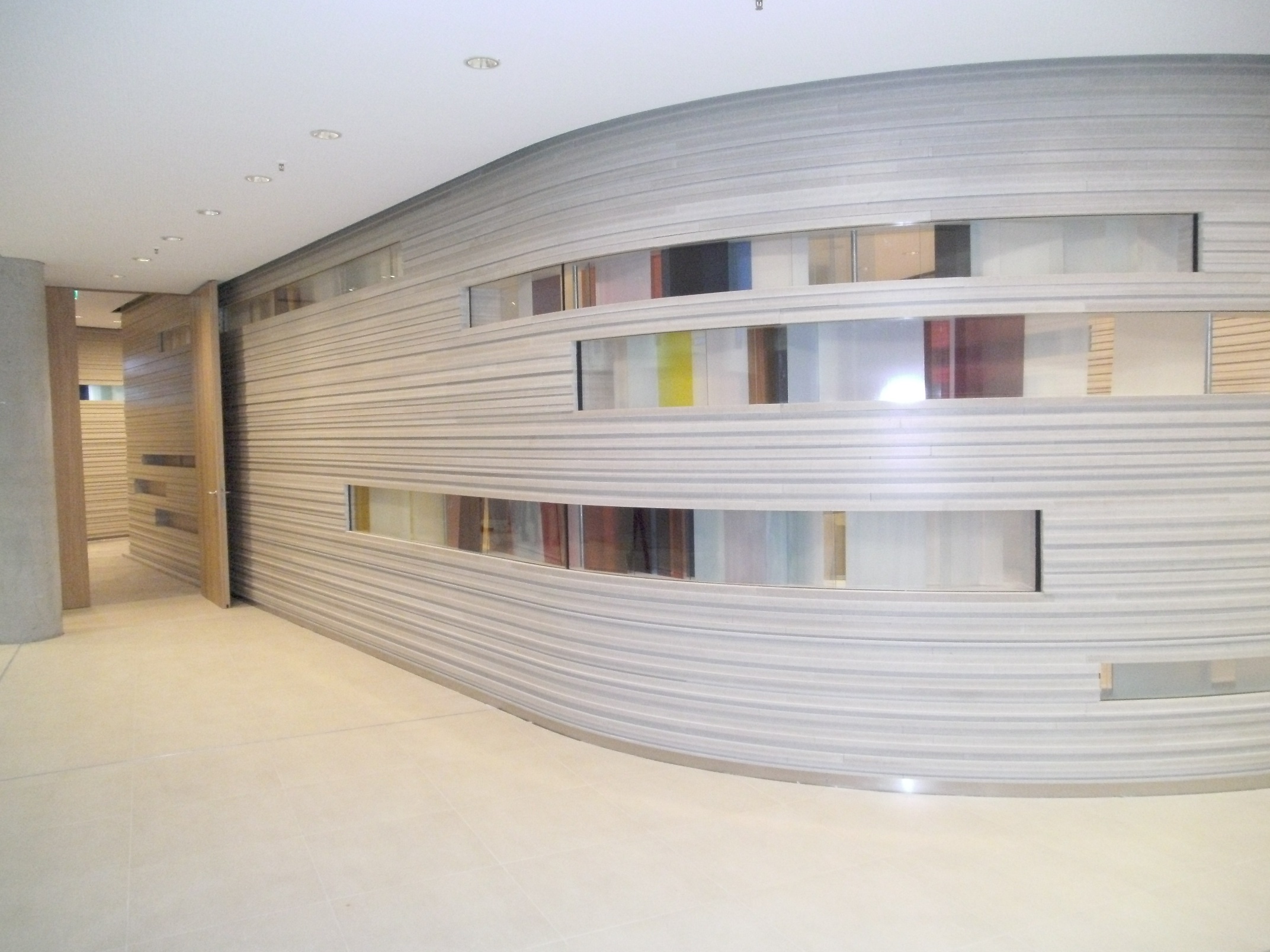 Standard board sizes are 12, 16, 18 and 25mm thick and measure 3000, 2500, 2000, 1500, 1200 and 600mm long and 600mm wide. Other thicknesses and sizes are available on request. Vinova panels can be used alongside other Knauf products, and will fall under the Knauf product and system warranties.