Innovative materials from Knauf's comprehensive portfolio of lightweight building products are now available at the SCIN Gallery in London's Clerkenwell district, best known for boasting the densest architectural community in the UK. Standing for Surfaces and Coverings for Interior Design, SCIN is the leading UK sourcing and advisory company and provides a showcase for products and architectural materials from all over the globe over four 1,000ft2 floors.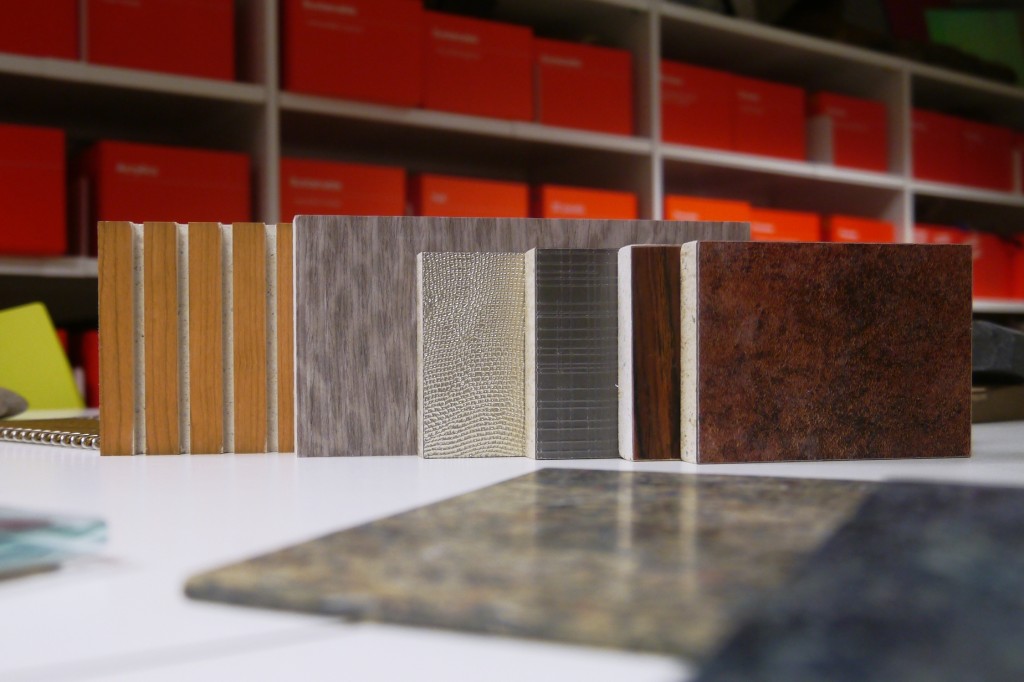 The Gallery's aim is to provide "an inspirational resource for architects and designers looking for uniquely designed and sustainable solutions for their projects" and it has more than 4,000 materials samples housed in orange boxes for visitors to examine and explore.
Central to the Knauf inclusion is the aesthetically versatile and high performance Vinova gypsum fibre panel. Panels can be curved, perforated or micro-perforated to achieve any acoustic performance or supplies with a magnetic whiteboard surface. The panels have a high density and high impact resistance, making them particularly suitable for areas of high traffic.
Vinova finished surfaces can be digitally printed, continuous pressure laminate (CPL) or high pressure laminate (HPL) coating, real wood veneer, lacquered or paint. The digital print boards can be supplied in either a uniform or standard finish while the HPL board is available in either a single colour or wood finish.
The CPL boards are supplied in standard coatings of white/grey, silver/grey, anthracite and beech/maple while the boards featuring real wood veneer are available in maple, birch, beech, oak, ash and walnut.
The SCIN Gallery also acts as a hub for networking and a venue for meetings, ranging from a think tank to a product launch or a discussion with clients of the various products available and these would meet their needs.